Fashion
All the Best Shows From Paris Fashion Week Men's FW20
Shows from Jacquemus, Dior Men's, Craig Green and more.
All the Best Shows From Paris Fashion Week Men's FW20
Shows from Jacquemus, Dior Men's, Craig Green and more.
Paris Fashion Week Men's has just come to an end, wrapping up the first fashion month of the new decade. We saw shows in London and Milan, as well as drool-worthy street style, the most memorable celebrity looks and more, leaving us filled with inspiration to keep us going throughout the rest of the year. With PFW Men's over, we've put together a roundup of all the best shows you missed, including labels like Louis Vuitton, Dior and Jacquemus, as well as Craig Green, JW Anderson and more.
Keep reading below to see our favorite shows from this Fall/Winter 2020 season, and let us know which collection you liked the most in the comments below.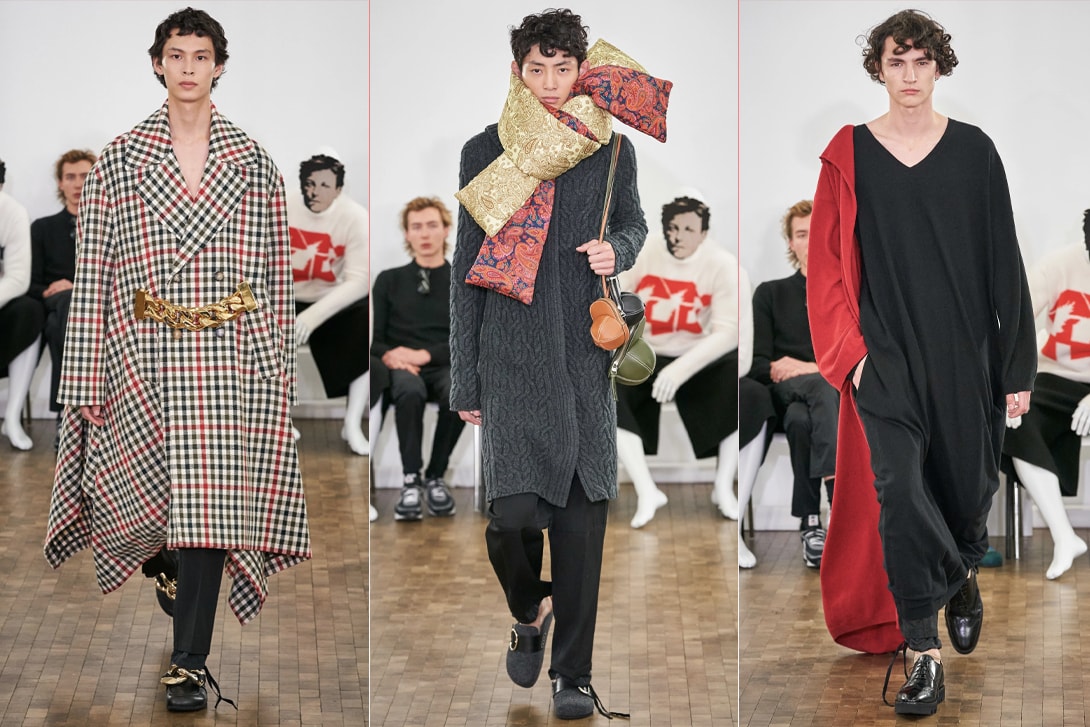 For his Fall/Winter 2020 collection, Jonathan Anderson tapped into unconventional silhouettes, materials and colors to create a bold range that proved Anderson is a designer to be reckoned with. Utilizing both traditionally male and female silhouettes to create eye-catching pieces, contrasted by gold metal hardware detailing and over-sized accessories like scarves, and of course bags, the designer is constantly pushing boundaries. In addition, Anderson also brought back a print by AIDS activist and artist David Wojnarowicz, which was spayed across buildings in NYC in 1982. The print clad a handful of pieces, and Anderson spoke about the meaning of the prints saying that, back then it felt like the end of the world,"But it wasn't. As much as some of it's really heavy, there's an optimism. There will be a solution," referencing the current state of our world.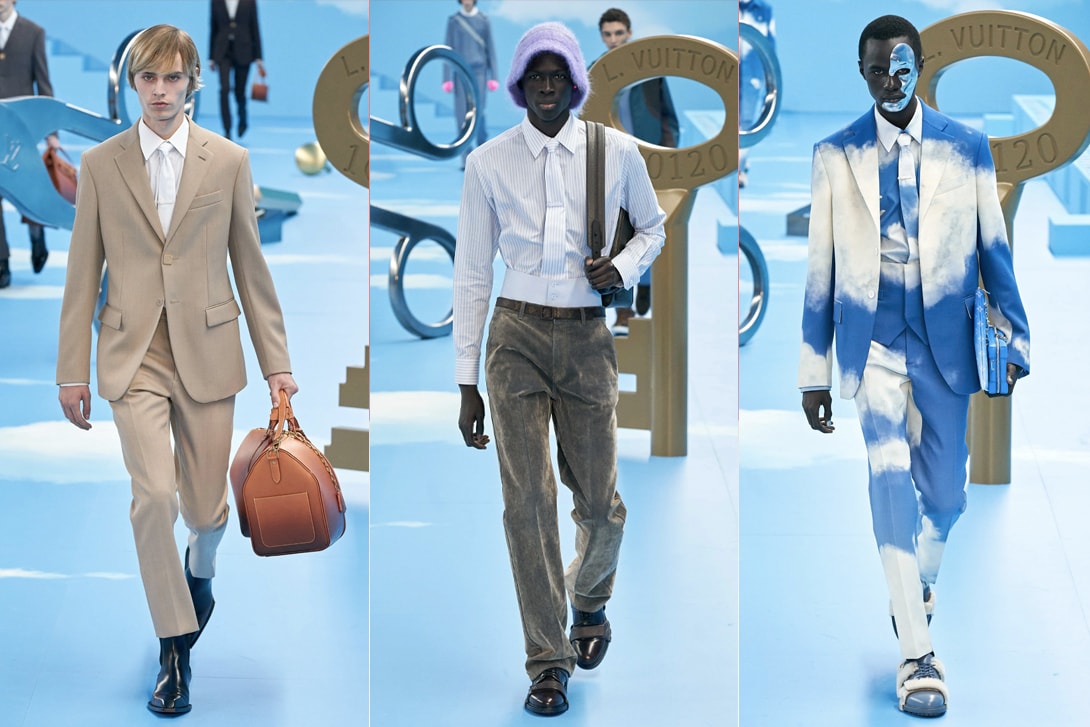 Virgil Abloh decided to take a step back from his recognizable streetwear-heavy aesthetic, and took a more refined approach which saw tailoring, suits and bold accessories. The luxury label's monogram also received a handful of new interpretations, ranging from sky-inspired colors and prints to skewed bags and accessories. The collection saw another side of Abloh's versatile creativity, and the collection tapped into a whole new side of Louis Vuitton. Jackets, coats, suits – you name it. Abloh nailed it all.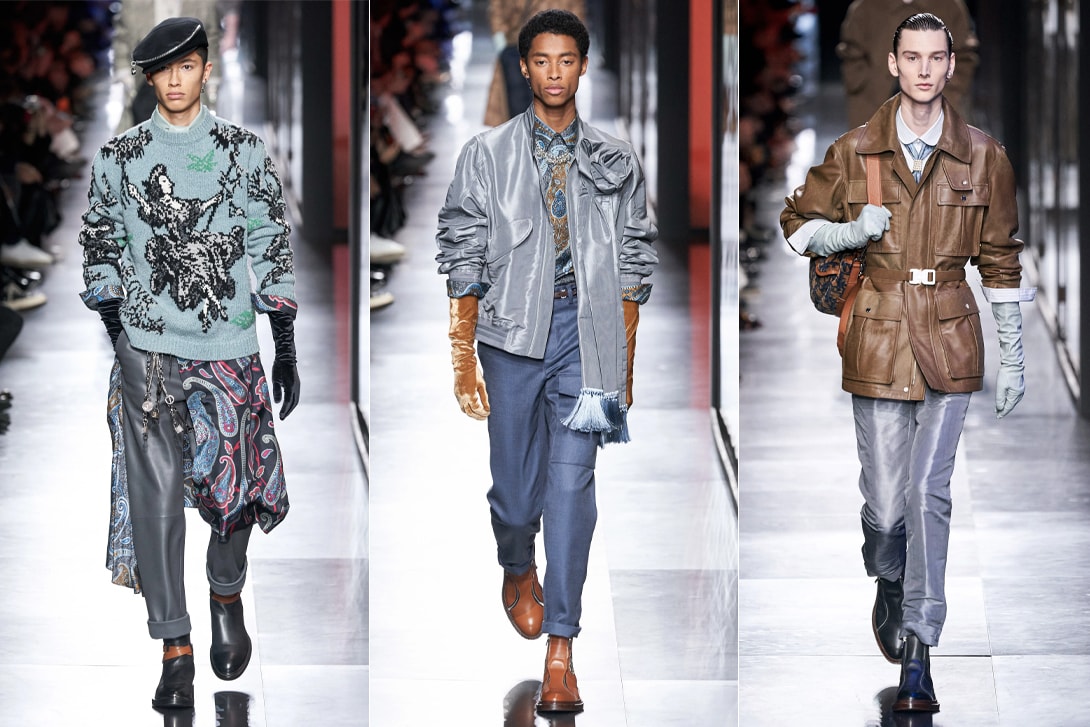 There's no doubt that Kim Jones never fails to put on a show, and the Dior Men's collection was no different. The designer is open about referencing archives, and for this season, Jones tackled the house's vast archive of '50s haute couture to create embroidery, silhouettes and more. Jones applied a punk-inspired aesthetic, tied into Dior's signature luxury, and created a collection that we'll soon forget. Stephen Jones also created the headwear from the range, and Dior's monogram Oblique pattern was spotted throughout the presentation, covering bags, shirts and everything in-between.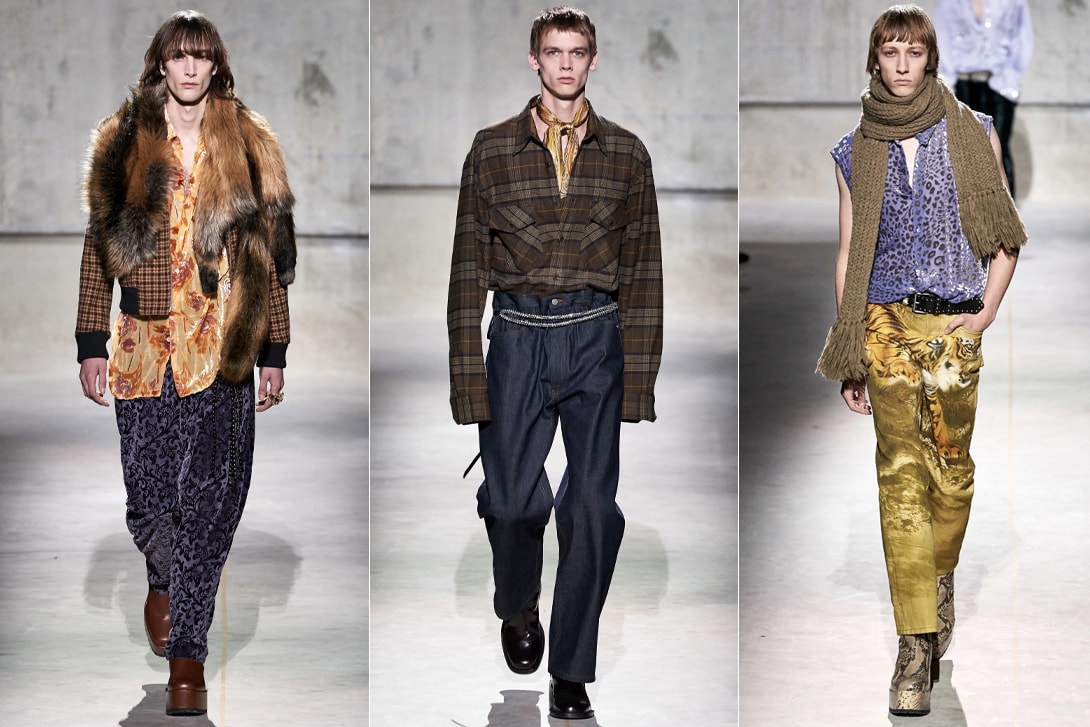 Dries Van Noten is the king of prints, and for his latest season, the designer took it to the next level by exploring a range of new colors, textures and graphics. The FW20 range saw layering through knits, tops and jackets, accented by bold accessories and vibrant pieces, as well as feminine and gender-defying silhouettes that revealed skin. "It's about enjoying clothes, dressing: using your sexual power to feel great," said Dries Van Noten to Vogue about the collection.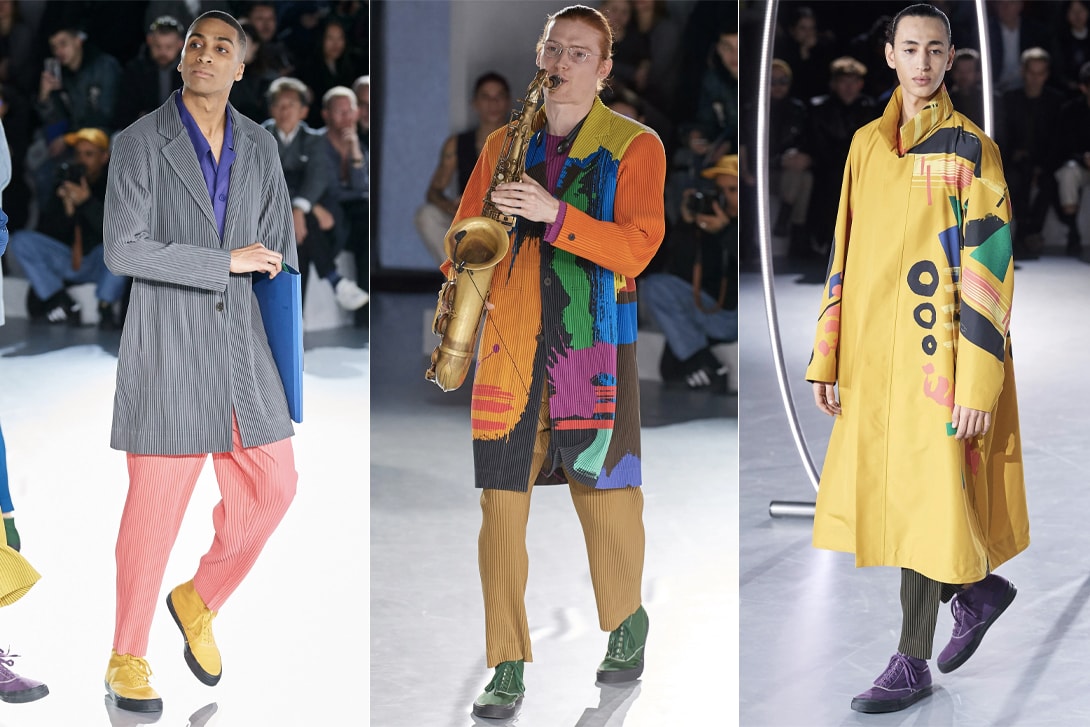 There's no show as fun as an Issey Miyake show, and for this season, the designer brought out performers to play music, showcase circus acts and more – all whilst wearing Miyake's signature pleated creations. The iconic and recognizable material saw a colorful take as well as color blocking layering, with silhouettes like casual suits and trousers reigning supreme. The collection also boasted new graphic prints, adding dimension to the already 3D-like materials used, proving that Issey Miyake will always surprise.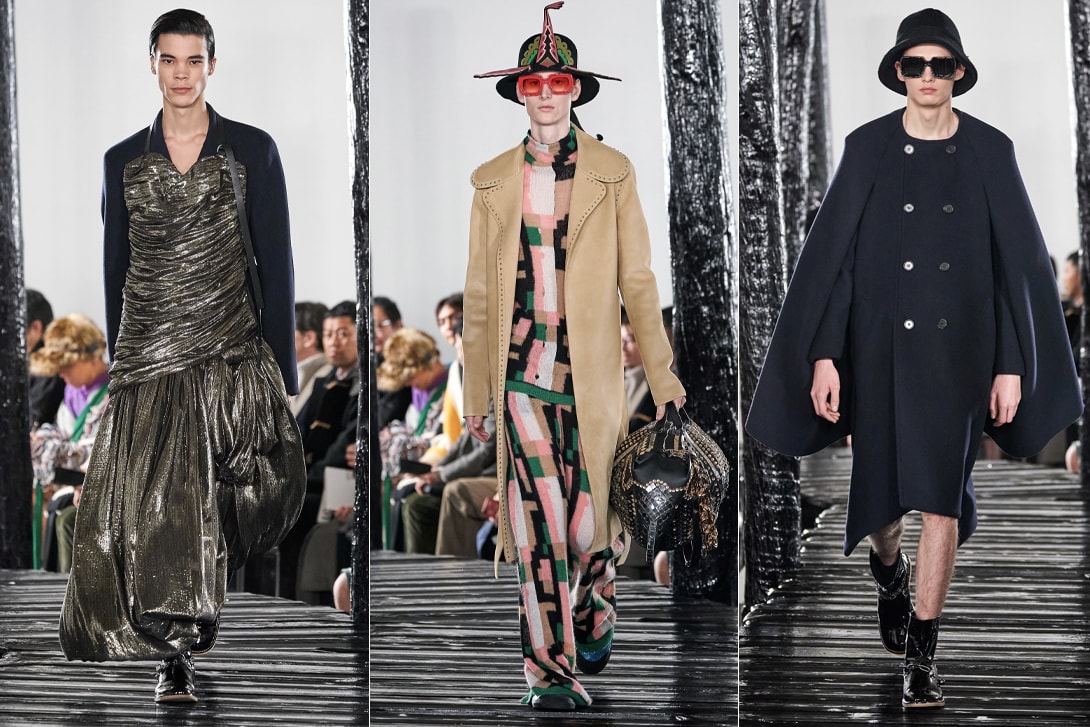 Jonathan Anderson owned Paris Fashion Week this season, showcasing a beautiful and gender-fluid collection for Loewe, only days after his show for his eponymous label JW Anderson. Boasting dresses in luxury fabrics like sequins and metallic finishes, bold head pieces, knitted sweaters with matching trousers and full-length trench coats, Anderson tapped into the depths of his imagination to create what is perhaps his strongest collection for the luxury label yet.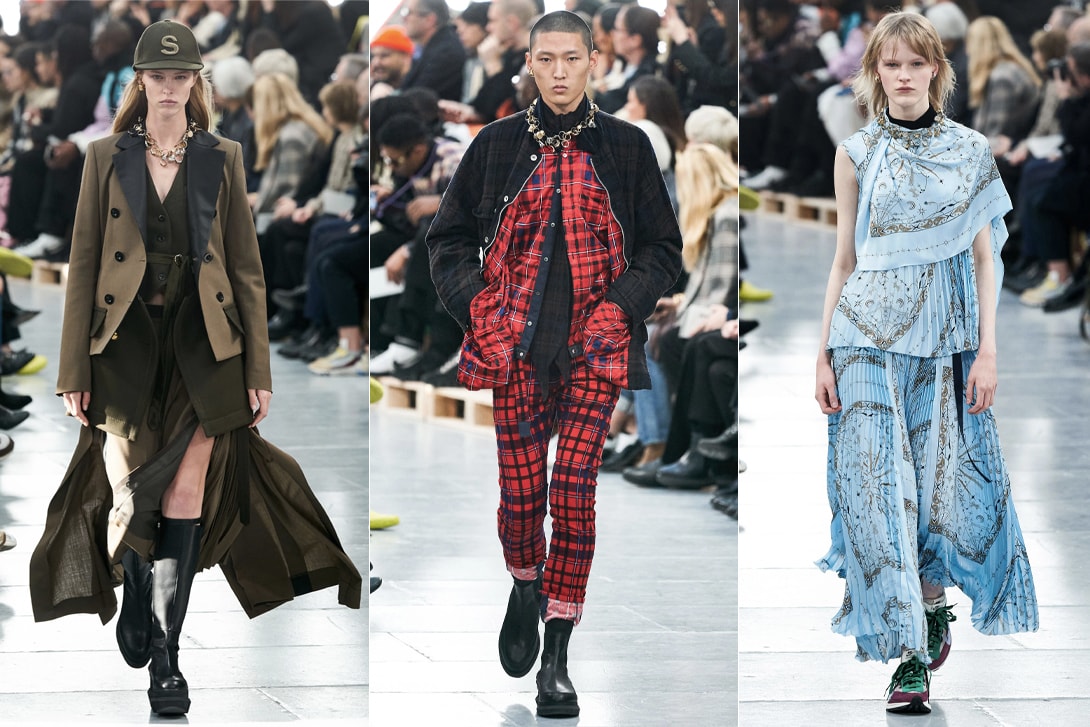 Chitose Abe is known for her layered and deconstructed aesthetic, and for the FW20 season the Japanese designer took it to the next level by creating tonal looks that featured both textures, colors and intriguing silhouettes. Abe has become a queen of collaborations, and continued her rule by debuting another drool-worth collaboration with Nike that featured upcoming takes on the Pegasus Vaporfly silhouette.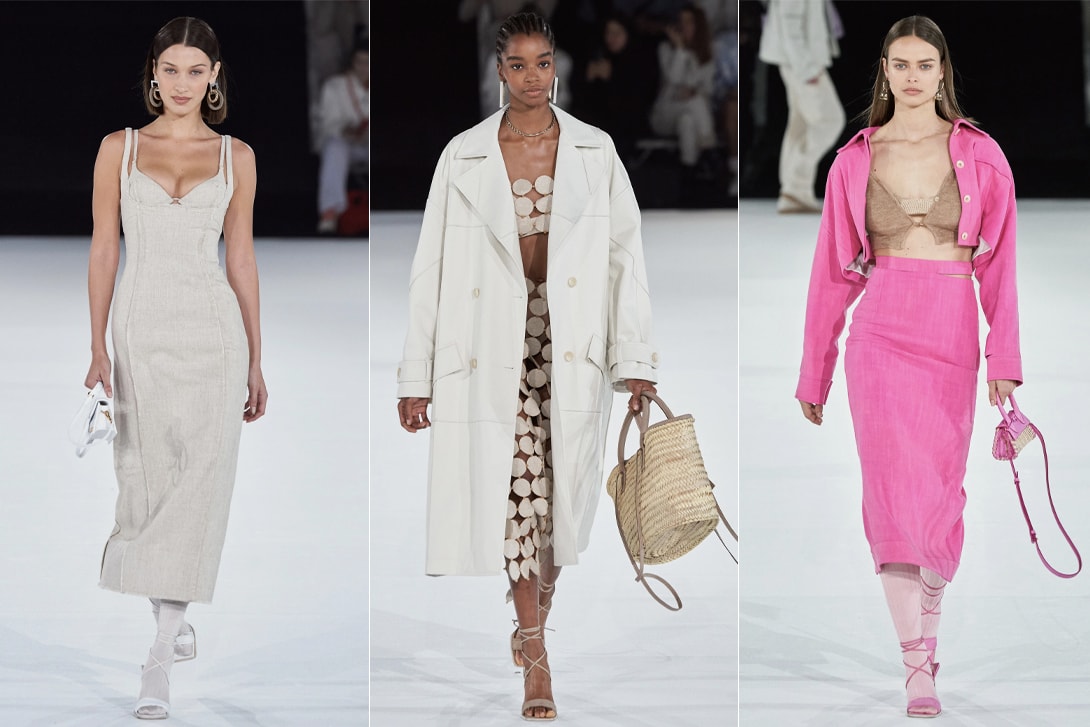 With Bella Hadid and Gigi Hadid walking the runway, Jacquemus' show saw a handful of viral social media moments, and received praise for its luxury simplicity and gorgeous silhouettes. Continuing to portray his riviera fantasy, Simon Porte Jacquemus ensured that all we'll be wearing throughout the Fall/Winter 2020 season is beige, nudes and more beige.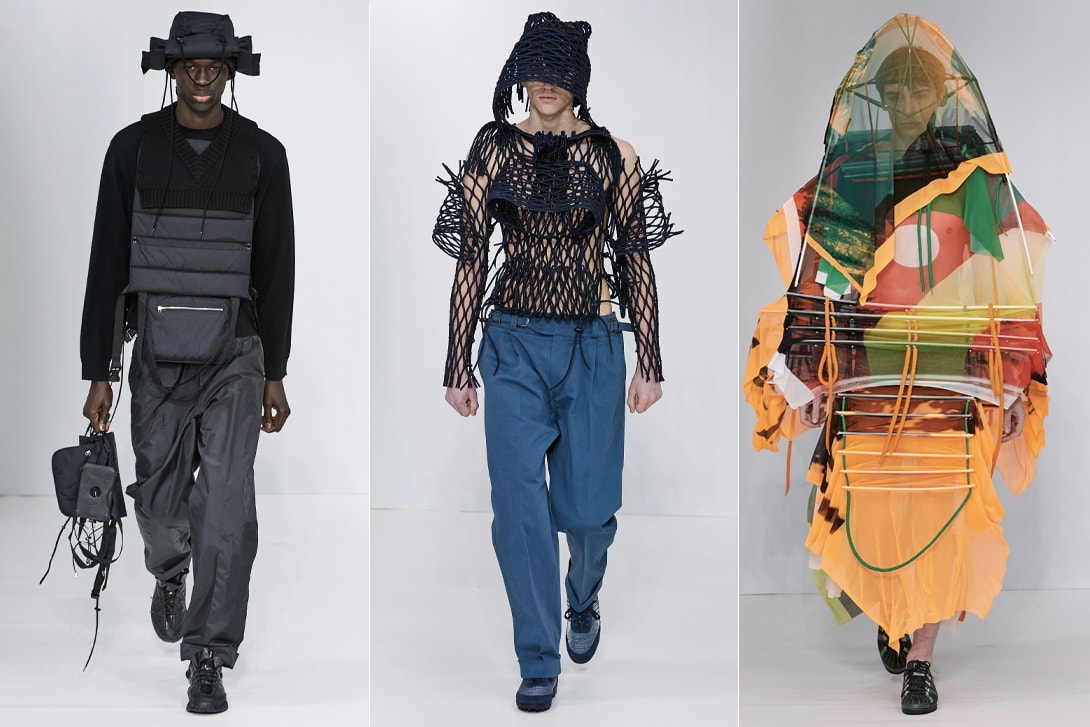 Craig Green's show marked his first in Paris, after having shown in London during previous seasons. The designer is known for his unique silhouettes and technology-focused designs, which frequently play with geometrical shapes and textures to build futuristic and jaw-dropping looks. A memorable PFW Men's debut, and proof that Craig Green is about to become one of the industry's biggest names.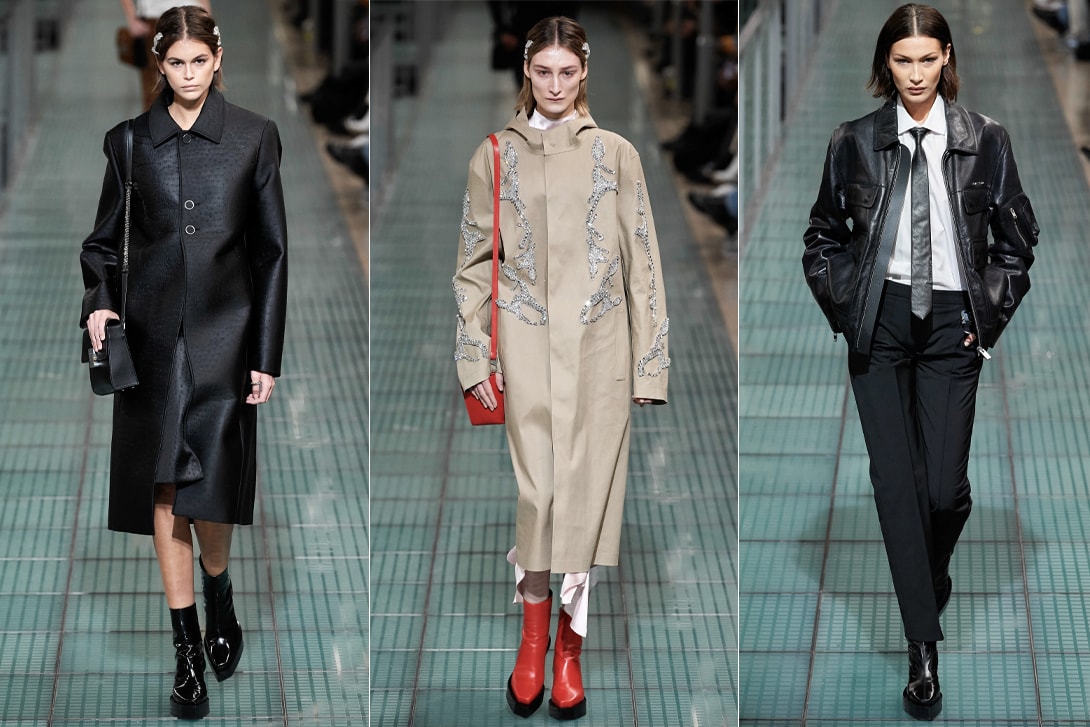 Matthew Williams sprinkled his signature tactical and techwear-inspired aesthetic over simple silhouettes like suits and gender-neutral garments, and created a collection that was effective whilst still remaining minimal and on-brand. Bella Hadid's leather jacket and thin leather tie proved that simplicity wins, and the full ALYX collection captured Williams' unique eye for detail perfectly, as garments donned the designers' signature rollercoaster buckle closure.