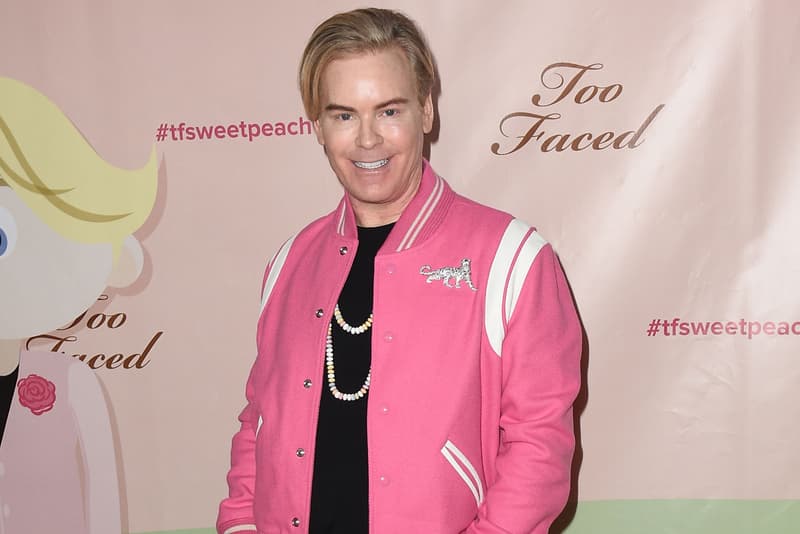 Culture
Too Faced's Jerrod Blandino Fires Sister Following Transphobic NikkieTutorials Remarks
"I have always stood for love, equality, and kindness in my life and everything I do. I am sorry for the hurt she has caused."
Too Faced's Jerrod Blandino Fires Sister Following Transphobic NikkieTutorials Remarks
"I have always stood for love, equality, and kindness in my life and everything I do. I am sorry for the hurt she has caused."
Following beauty YouTube star NikkieTutorials' inspiring coming out video that was posted online earlier this week, beauty label Too Faced's co-founder Jerrod Blandino has fired his sister after she had made transphobic remarks against the beauty guru.
Nikkie de Jager, known professionally as NikkieTutorials, revealed following an 11-year-long YouTube career that she's transgender and shared her story with her audience, and received love and support from many for her bravery. Unfortunately, Blandino's sister, Dani California also known as @makupprincess across social media, took to Instagram to post transphobic comments reading, "Transgender, huh? That's not the only thing she's been LYING about." The comment was quickly removed, but was caught in several screenshots to which many responded that they would never support Too Faced again, and their disappointment following the comments.
this is absolutely NOT okay…Jerrod Blandino's (Too Faced Cosmetics) sister's IG bio…it has since changed but wow pic.twitter.com/7dCwsRUWLE

— Here For The Tea (@HereForTheTea2) January 14, 2020
Following the backlash, Blandino spoke about the controversy, stating the following: "I would like to make sure it is understood that although I love my sister very much, the things she says or does have absolutely nothing to do with me and do not in any way reflect me, my opinions, thoughts, or feelings nor speak for me or Too Faced in any way shape or form." He continued on saying that, "I have always stood for love, equality, and kindness in my life and everything I do. I am sorry for the hurt she has caused. Let it be known that I am truly shocked and disgusted to my core at her recent actions," in a statement shared by Refinery29. The co-founder finished off stating, ""I do not tolerate this behavior, and she is no longer an employee of Too Faced. I would like to say how proud I am of Nikkie Tutorials, and how inspired I am for her strength and sharing her beautiful truth with the world. I am sending all my love to her."
Too Faced and Nikkie de Jager previously got into a heated social media argument in October last year, so this isn't the first time the two have been surrounded by controversy. Read Jerrod Blandino's full statement below, and stay tuned as any updates surface.
A message from Our Founder Jerrod Blandino pic.twitter.com/OdnCT67INK

— Too Faced Cosmetics (@TooFaced) January 14, 2020
---
Share this article