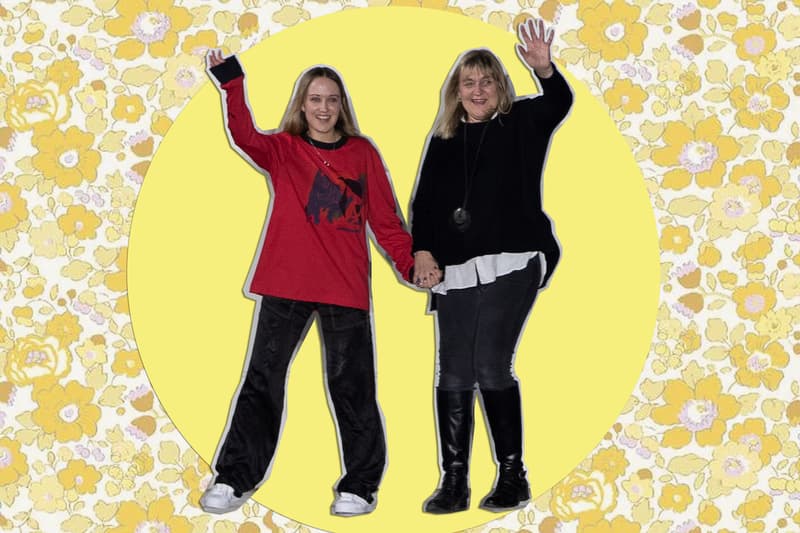 Fashion
Bethany Williams Is the London Designer Putting Sustainability First
Using fashion to create real change.
Bethany Williams Is the London Designer Putting Sustainability First
Using fashion to create real change.
Bethany Williams is one of the buzziest names in London's ever-growing fashion scene. In 2019, she was shortlisted for the LVMH designer prize, received the prestigious Queen Elizabeth II Award for British Design, and has received recognition from the likes of Anna Wintour and Louis Vuitton's Nicolas Ghesquière. But Bethany Williams isn't your average designer, she's focusing on using her platform to create change through fashion, and puts an emphasis on social and environmental issues.
Williams showcased her Fall/Winter 2020 collection at London Fashion Week Men's earlier this month, which featured a range of unisex apparel, all supporting the charity The Magpie Project – a group providing a safe place for mothers and children suffering in temporary or insecure accommodation. This season, the designer also collaborated with adidas on an exclusive Superstar sneaker, which was worn by all models during the show. We had the chance to speak to the designer about the collection, as well as her sustainability focus and how to use your platform to create change.
Keep reading below for our interview with the London-based designer, and don't miss all the best shows from London Fashion Week Men's here.
You've focused a lot on sustainability and the concept of "motherhood" for this season. How do you use fashion to spotlight ongoing issues and conversations?
Every collection I produce is in collaboration with a charity, and each season highlights the work that the charity does and gives them a platform in a new environment to spread their message. For my latest collection, this collaboration was with the Magpie Project based in Newham, East London. They help mothers and children who are homeless or in temporary accommodation, and ensures that it doesn't cause permanent damage to children who experience it. With working closely with the charity and the Magpie mothers and children, inspiration is projected throughout the collection through material selection, clothing shape, and print stories.
How did you first learn about the technique of upcycling?
I've always been one for riffling through charity shops for my clothes. When I was a teenager I would buy the clothes that I liked the look of from the charity shops, and then adjust them myself to how I wanted them to look and fit. From this I then started to explore the process of combining different garments together to create something new.
How can consumers become more sustainable and conscious when it comes to fashion and consumption?
I think for a consumer to change their way of thinking, they need to first learn how their current consumption habits effect the earth and has a knock on effect. If a customer learnt about how their clothes were made, I feel it would make a closer connection between them and the clothing they buy. Ask themselves, "how have these clothes been made? where? By who?" If they don't know the answer then it would be a good thing to look into.
What has collaborating with adidas been like?
They are so supportive every season we work together. They are always supportive and adhering to my wants and needs however challenging they may be and always help me achieve my end goals.
Your designs are always unisex, why do you think this is important?
I design clothes that I would be comfortable wearing. I myself wear a lot of menswear so I don't feel the urge to separate my potential customer to either male or female.
Do you see more brands straying away from traditional mens and womenswear?
Yes I feel like unisex or genderless clothing is something that is becoming more popular from looking at the collections shown this season.
What has your London Fashion Week experience been like this year?
This season fashion week for me felt fantastic. The energy of London this season was amazing, even so soon after Christmas.
How has it differed from your first season?
The difference between this season and the first has been incredible. I was in shock to see such a turnout to my show this season, I felt nervous to walk out in front of so many people!
Share this article