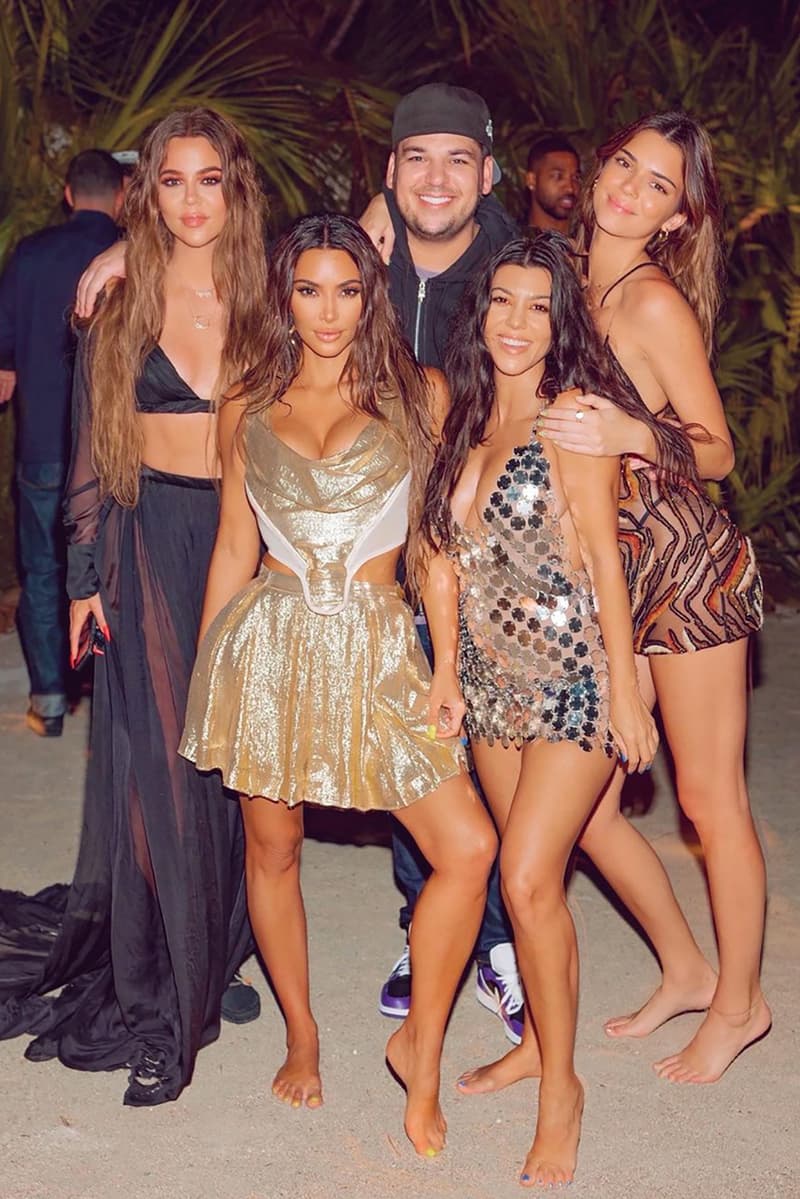 Kim Kardashian Receives Backlash Over Extravagant 40th Birthday Getaway
"The tone-deafness of celebrities and influencers has been amplified during this pandemic."
Culture
Kim Kardashian Receives Backlash Over Extravagant 40th Birthday Getaway
"The tone-deafness of celebrities and influencers has been amplified during this pandemic."
On October 21, Kim Kardashian officially turned 40. To celebrate this milestone, the reality star flew her closest friends and family to a private island in Tahiti for her birthday, including Khloé Kardashian, Kourtney Kardashian, Kendall Jenner, Kris Jenner, Rob Kardashian, Tristan Thompson, Scott Disick and more. Fans found out about the celebration after Kim uploaded a series of photos on her Instagram account with the caption:
"40 and feeling so humbled and blessed. There is not a single day that I take for granted, especially during these times when we are all reminded of the things that truly matter. For my birthday this year, I couldn't think of a better way to spend it than with some of the people who have helped shaped me into the woman I am today.

Before COVID, I don't think any of us truly appreciated what a simple luxury it was to be able to travel and be together with family and friends in a safe environment. After two weeks of multiple health screens and asking everyone to quarantine, I surprised my closest inner circle with a trip to a private island where we could pretend things were normal just for a brief moment in time. We danced, rode bikes, swam near whales, kayaked, watched a movie on the beach and so much more. I realize that for most people, this is something that is so far out of reach right now, so in moments like these, I am humbly reminded of how privileged my life is."
According to Page Six, Kim spent $1 million USD on the trip and had a total of 30 guests stay at The Brando resort located in French Polynesia. After sharing the news on social media, netizens were offended by Kim's post due to its insensitive nature amid the COVID-19 pandemic.
One Twitter user said: "The tone-deafness of celebrities and influencers has been amplified during this pandemic. Whatever possessed Kim Kardashian to make an entire thread about her lavish birthday trip that with or without a pandemic 99.9 percent of people can't afford is beyond me." Others have even started making memes out of Kim's caption.
Kim has not responded to the backlash yet, so stay tuned while we wait for further updates.
View this post on Instagram
Share this article