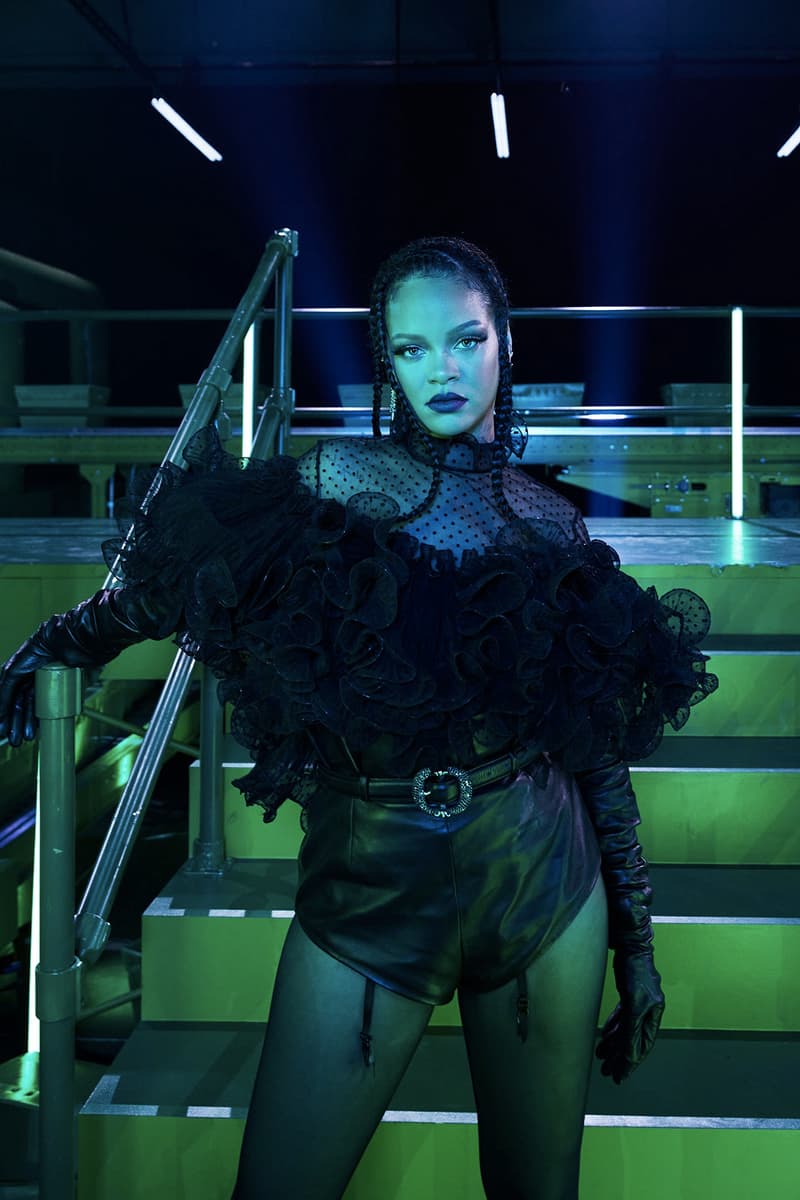 Rihanna Is a Catalyst for Change
The entrepreneur has revolutionized both beauty and fashion, and isn't stopping anytime soon.
Culture
Rihanna Is a Catalyst for Change
The entrepreneur has revolutionized both beauty and fashion, and isn't stopping anytime soon.
Last night Rihanna premiered her highly anticipated second Savage X Fenty fashion show through Amazon Prime. The show has been praised for its diversity, featuring multiple different body types, skin color and genders, paving the way for change in an industry that has been at a standstill for too long.
But, this isn't something new for Rihanna. In September 2017 when Rihanna launched her makeup label Fenty Beauty, the industry were held accountable for its lack of diversity after the star launched an inclusive range of foundation shades meant to work for all skin tones. In an industry that has previously been catered to fair skinned women, Rihanna came in and created change. As a result of the success of Fenty Beauty, multiple brands have followed suite and introduced a wider shade range, including other celebrity labels like Kylie Jenner's Kylie Cosmetics and Selena Gomez's Rare Beauty.
This year Rihanna also launched Fenty Skin, an all-inclusive label catered to skincare and beauty products, where she featured A$AP Rocky and Lil Nas X in the initial campaign. Skincare has previously always been targeted to women, and taking care of your skin is something many men would refer to as "feminine," but why has no one challenged this before Rihanna?
For her second Savage X Fenty show, Rihanna recruited models, profiles and celebrities including everyone from Willow Smith and Paris Hilton, to Aleali May, Irina Shayk, Rico Nasty, Big Sean, Lizzo, Parris Goebel, Indya Moore and so many more names. What became evident from the second the show started was that Rihanna didn't come to play. With a giant "Fuck You" to the industry that has been rejecting bodies that don't fit into society's beauty standards, she invited an entirely diverse cast to showcase her lingerie and did so with a massive performance. She's also lifting other Black women, and is giving them the chance to be seen, which feels authentic and real through-and-through – not just a push to meet a "diversity quota." It seems odd that the industry hasn't been showing on real bodies until now, but it is unfortunately the sad reality.
The takeaway here is that Rihanna has revolutionized the beauty and fashion industries, with a diverse cast of talent, friends and personalities behind her. Her immense success should show brands that it really isn't hard to commit to casting a range of bodies and skin tones, and that seeing diversity is exactly what the customer wants. Because who knows, you could be the next Savage X Fenty model to feature in Rihanna's next show. And who knows, hopefully other brands will wake up and do the same.
Share this article