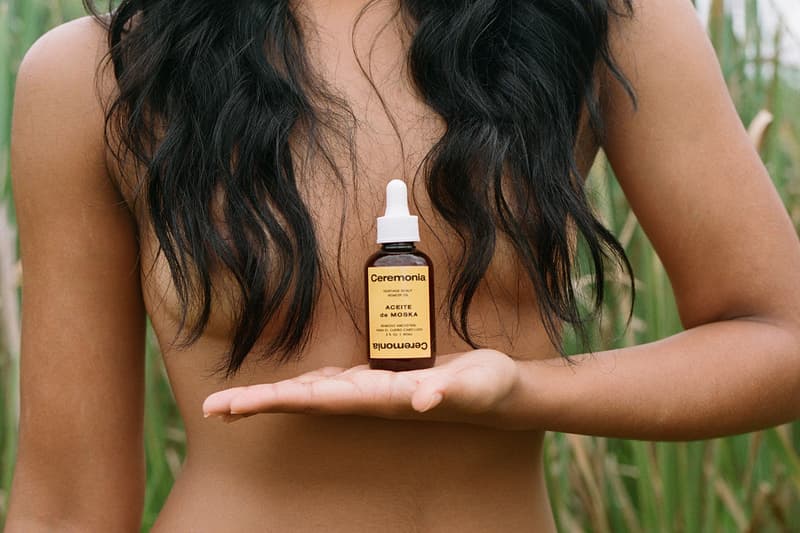 Beauty
12 Sustainable Hair Products to Keep Your Shower Routine Eco-Friendly
Haircare alternatives to help reduce environmental harm.
12 Sustainable Hair Products to Keep Your Shower Routine Eco-Friendly
Haircare alternatives to help reduce environmental harm.
While the beauty industry still has a lot to work on, sustainability now plays a significant role in the development process of skincare and makeup products. That being said, many of us tend to forget that haircare products have just as large an impact on the environment, whether it be tied to excessive water usage, harmful chemicals or non-biodegradable plastic bottles. Here, we've rounded up some of the best hair product alternatives for those looking to create a more eco-conscious shower routine.
Our selection includes shampoos and conditioners that come in the form of bars and beyond. Options from brands like by Humankind and LATHER reduce plastic use, while powdered shampoo from OWA Haircare uses a quarter amount of water in comparison to regular products. We're also spotlighting hair and scalp treatments including oils from F. Miller and masks from Briogeo. Rounding off our list are a biodegradable comb, as well as dry shampoos made with natural ingredients.
Continue reading to learn more about the eco-friendly haircare products you can add to your bathroom.
Shampoos and Conditioners
Sustainable personal care brand by Humankind makes jumping into eco-conscious product use easier with Starter Sets that can be refilled to reduce waste. Its offerings range from oral hygiene to body care, including hair wash in soap bar form. The label's shampoo and conditioners arrive in fragrant options like "Eucalyptus," "Lemongrass" and "Peppermint," as well as an unscented iteration. You can choose to purchase the bars in a set that comes with a soap dish, or as a pack of different scents on a one-time basis or regular subscription.
LATHER is another label that offers hair wash in bar form. The Avocado Mint Shampoo Bar is packed with shea butter and avocado oil to help detangle and add shine to hair strands. Coconut oil helps clear away residue and grease left on the scalp. The product is free of plastic packaging, synthetic fragrance, parabens and sulfates.
Recently-launched Peach offers plant-based soap bars catered for different uses – the hair, body, hands and face. The shampoo and conditioners are available in diverse colors and scents that are each designed for different types of hair, including dry textures and split ends. With Peach's new goods, you can make your entire shower sustainable and bar-based.
With a system that encourages recycling and rewards customers for returning emptied bottles, Living Proof makes shampoo with a gentle formula free of unwanted chemicals such as silicones, sulfates and phthalates. The product is designed to add natural fullness to the hair, letting each strand stay clean for a longer period of time.
Aiming to tackle the issue of excessive water waste caused by shampoo production, OWA Haircare has launched a hair wash in powder form as part of its "Moondust" collection. One bottle of the product is equivalent to four standard bottles of shampoo, making it a cost-effective and space-saving solution. The formula is packed with coconut-derived cleansing agents and requires a few drops of water to create a rich, creamy lather.
Hair and Scalp Treatment
With a core value of celebrating nature in its purest form, Ceremonia promises to weave sustainability into its releases. The label uses recycled and no-waste packaging for its clean and toxin-free formulas. Each container is made of at least 30 percent post-consumer-recycled PET material and is 100 percent recyclable. Aceite de Moska, an oil designed for scalp care, helps promote healthy hair growth, nourishing each strand while smoothing down cuticles to prevent frizz. The product is packed with natural ingredients like acai oil, aloe vera, babassu oil and castor oil.
Briogeo commits to becoming fully sustainable in various aspects including its packaging. Its products arrive in bottles that contain at least 25 percent post-consumer recycled plastic and are recycled again once emptied. The brand's natural haircare line is free of harsh sulfates, silicones, phthalates, parabens, DEA (Diethanolamine) and artificial dyes. The Don't Despair, Repair! Deep Conditioning Hair Mask is a clinically-proven treatment that is recommended to be used weekly, and is comprised of rosehip oil, algae extract and vitamin B.
Devoted to transparency and environmental social consciousness, F. Miller delivers luxe oils that are 100 percent toxin-free and biodegradable. All bottles and boxes are manufactured in a facility in Canada using green energy to reduce carbon footprint and environmental impact. Crafted to hydrate and nourish, the Hair Oil adds shine, softness and resilience while making sure that nutrients are soaked into the hair follicle. The versatile formula can also be used as a scalp treatment, softening oil for body hair or growth serum for eyebrows.
Act+Acre strives to become fully sustainable in various aspects, including using recycled plastic for packaging and eliminating heat in its production processes. The company works with farms and labs that follow similar values to ensure a circular and eco-friendly product cycle. The Scalp Gua Sha System arrives with hand-cut natural jade stone, which works to massage the scalp with the help of the Cold Processed Scalp Detox. The formula features basil leaf, moringa oil, baobab oil, ylang-ylang, rosemary and more to complete an anti-bacterial, amino acid-rich, vitamin-filled and moisturizing effect.
Dry Shampoos and Combs
This plant-based dry shampoo is unlike its counterparts that often arrive in non-sustainable aerosol cans. Formulated with organic rice and tapioca powder, the product not only keeps the hair soft and grease-free, but it also works to improve scalp health and hair texture.
A haircare brand inspired by the Amazon rainforest, Rahua works with the region's Indigenous people to gather ingredients from self-sustained forests. With these wild materials, the label works with three artisanal-made oils: Moete and Sacha Inchi, Palo Santo and Rahua. The oils are used to formulate final products, which are bottled in 100 percent recyclable packaging. The Voluminous Dry Shampoo is packed with plant-based ingredients like cassava root, cosmetic clay and star anise to keep the hair and scalp clean for a seamless styling experience.
Treating haircare as a ritual and a means of self-care, Crown Affair creates products free of harmful ingredients like parabens, phthalates and sulfates. The brand's Comb No. 001 is handmade in Switzerland using plant-based cellulose that is 100 percent biodegradable. The tool can be used daily to promote strong hair, with its widely-spaced teeth that detangle strands gently.
Share this article