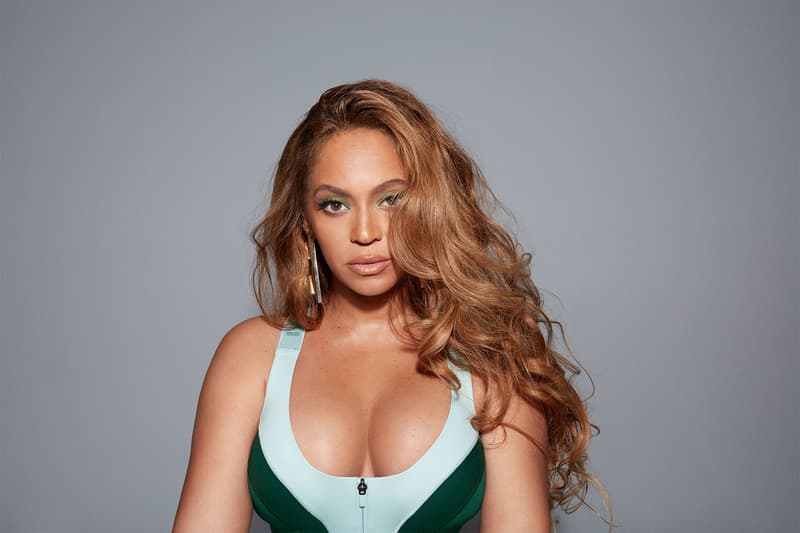 Culture
Beyoncé Plans to "Slow Down" on Making Music and Focus on Her Family
Read Queen Bey's interview in the latest issue of British 'Vogue.'
Beyoncé Plans to "Slow Down" on Making Music and Focus on Her Family
Read Queen Bey's interview in the latest issue of British 'Vogue.'
British Vogue has tapped none other than Beyoncé as its cover star for its December 2020 issue. Shot by Kennedi Carter, the publication's youngest cover photographer ever, Queen Bey was dressed in an array of custom pieces designed by Alexander McQueen, Oscar de la Renta, Vivienne Westwood, Burberry, Fendi and Christopher John Rogers for the 20-page feature.
In her interview with Edward Enninful, Beyoncé shares the inspiration behind her latest Ivy Park range: "My vision for the collection is that it is fun, functional and fashionable, with athletic options that you can wear to the gym, then to the night club, from playing basketball to vogueing at the balls. The goal is to be infinitely inclusive from style to size." The artist also talks about her recent Black Is King visual album, which was put together in collaboration with talented creatives of color. "I try to work with people who push me to become a better artist and human. I love creating a bridge for talented artists who wouldn't typically work together," she comments.
With the unexpected events that have happened so far this year, Beyoncé explains the importance of cherishing her time with her family. "My new goal is to slow down and shed stressful things from my life," she says. "I came into the music industry at 15 years old and grew up with the world watching, and I have put out projects non-stop. I released Lemonade during the Formation World Tour, gave birth to twins, performed at Coachella, directed Homecoming, went on another world tour with Jay, then Black Is King, all back to back." She continues: "I've spent a lot of time focusing on building my legacy and representing my culture the best way I know how. Now, I've decided to give myself permission to focus on my joy."
However, this doesn't mark the end of Beyoncé's musical career. The singer, actress, designer, mother and wife simply needs time to reset, unwind and focus on her source of happiness for the time being. Head over to British Vogue's website for the full interview.
Share this article