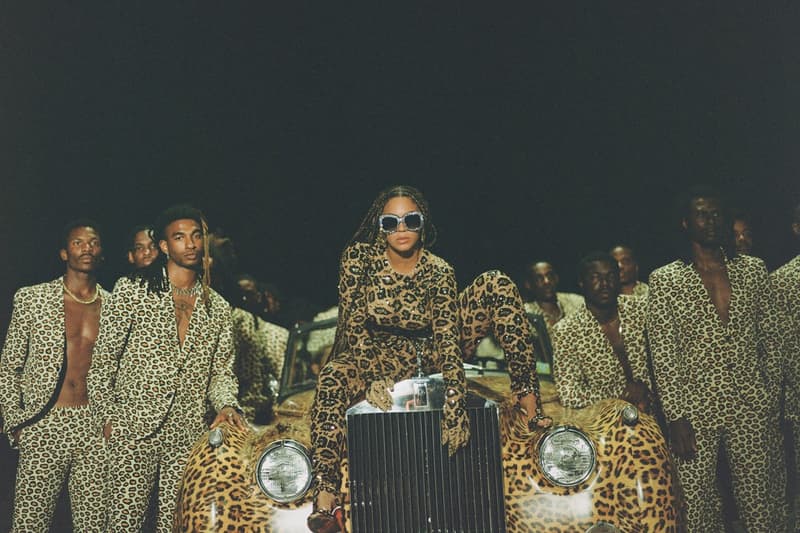 Film & TV
UPDATE: Beyoncé Shares Third Teaser for Visual Album 'Black Is King'
Featuring a cameo appearance by daughter Blue Ivy.
UPDATE: Beyoncé Shares Third Teaser for Visual Album 'Black Is King'
Featuring a cameo appearance by daughter Blue Ivy.
UPDATE (July 30, 2020): In the lead-up to her hotly anticipated visual album Black Is King, Beyoncé has shared another teaser giving fans a sneak peek at the project. Bey took to Instagram with a brief video showcasing clips of the star's introductory monologue, new songs and lush visuals, featuring cameo appearances by Blue Ivy and Naomi Campbell.  Bey's to-the-point caption reveals the premiere date and time of the project, set to release on Disney+.
Beyonce's Black Is King premieres on Disney+ on July 31 at 3 a.m. EST (12 p.m. PST). Head to Beyoncé's Instagram to check out her latest teaser trailer for the project.
---
UPDATE (July 19, 2020): Following the announcement of a new visual album taking inspiration from 2019's The Lion King, Beyoncé has now unveiled a second teaser for Black Is King. The latest video includes appearances by Bey herself, along with Jay-Z, Kelly Rowland, Naomi Campbell and more.
According to a press release of the upcoming record, Pharrell Williams and Lupita Nyong'o will also be featured in the film. Shot in various locations including New York, Los Angeles, South Africa, West Africa, London and Belgium, Black Is King will be made available in many parts of the African Continent ranging from Namibia and Cameroon to Senegal and Togo.
Watch the latest trailer for Black Is King below, ahead of the official premiere on July 31.
---
ORIGINAL STORY (June 29, 2020): Beyoncé is set to release a new visual album dubbed Black Is King on Disney+. Written, directed and executive produced by Queen B herself, the film is based on her Lion King-inspired album, The Lion King: The Gift. According to Variety, Disney and Beyoncé's Parkwood Entertainment said in a statement:
"Black Is King is a celebratory memoir for the world on the Black experience. The film is a story for the ages that informs and rebuilds the present. A reunion of cultures and shared generational beliefs. A story of how the people left most broken have an extraordinary gift and a purposeful future."
The film highlights the timeless lessons of The Lion King, which Beyoncé wants to pass on to "today's young kings and queens in search of their own crowns." Additionally, the visual album honors the stories of Black families throughout history, and follows the tale of a young king's "transcendent journey through betrayal, love and self-identity."
Black Is King will premiere globally on July 31 on Disney+.
Share this article