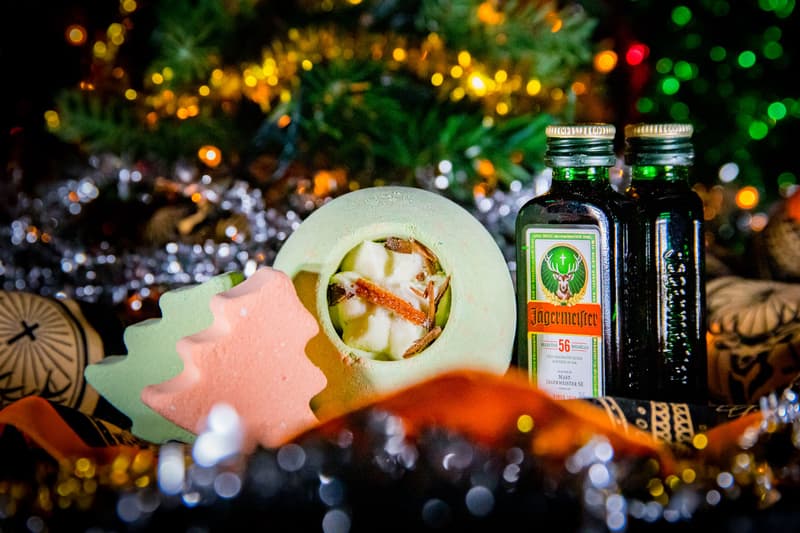 Jägermeister's Bath Bomb Is a Boozy Self Care Treat
Turn your bath into a Jägerbomb.
Jägermeister is relaunching its Jäger Bath Bomb, originally introduced as a playful April Fools Day drop, just in time for the holidays. Scented with aniseed, star anise and juniper, the same aromatics in the German liquor, the bomb will stain your bath water a vibrant shade of green — a clever reference to the drink's signature green bottle. The center of the bath bomb contains shea butter, dried orange peel and cinnamon for an experience that indulges all the senses. The limited-edition Jäger Bath Bomb is sold in a set that includes a mini Christmas tree-shaped bomb scented with the brand's cold brew coffee.
Jägermeister's Jäger Bath Bomb gift set retails for approximately $15 USD at the Jägermeister website.
Share this article