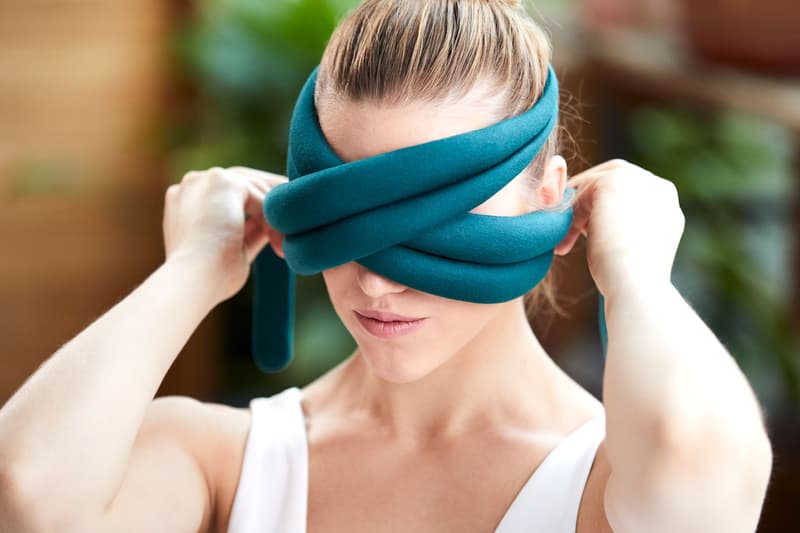 Beauty
10 Weird Beauty and Wellness Products That Are Strangely Useful
Lip vacuums, goat milk bath bombs and more.
10 Weird Beauty and Wellness Products That Are Strangely Useful
Lip vacuums, goat milk bath bombs and more.
There's no beauty dilemma too niche for the wonderful world of consumer products. Producing creative solutions for skincare, makeup and wellness complaints ranging from thin lips to tired eyes, brands are constantly coming up with bizarre — yet strangely useful — gadgets for the curious shopper in all of us.
Vacuum your way to plumper lips with Pursonic's Automatic Fuller Lip Device, essentially a suction cup for your mouth. If you'd rather bathe in goat milk, try Dionis' bath bomb formulated with farm animal dairy along with sunflower seed and coconut oil. For makeup lovers who are also COVID-conscious, UVé Beauty offers antimicrobial blending sponges for clean coverage.
Keep scrolling for our roundup of 10 random beauty and wellness products. For more in weird shopping, check out these unique COVID-fighting solutions.
Supposedly a way to contour and life the face, this belt-like band fastens at the top of the head and literally holds up your skin. Wear it for 2 hours a day and, who knows, you might see a difference.
Goat milk, rich with exfoliating lactic acid and nourishing vitamins, is quickly gaining ground in the skincare community. If milk baths were good enough for historical beauty icon Cleopatra, they're surely worth trying out today. Dionis, a brand that specializes in dairy-based beauty products, offers a goat milk bath bomb formulated with both sunflower seed and coconut oil.
An eye massager that looks like a sex toy, the FOREO IRIS helps reduce the appearance of under-eye puffiness and improves the absorption of serums and creams.
A spoolie on steroids, the GrandeLASH-LIFT heated curler revitalizes flat lashes using gentle heat. The device is designed with a grooved safety slot to prevent eyeball burns.
For perfectly symmetrical eyebrows in seconds, KISS's brow stamp kit includes two matching brow stamps and powder. Judging from the shape of the stamps, it appears the kit is best suited to thinner brows.
Literally tape back your neck wrinkles with Nexsey's medical grade neck tape. Self-described as "temporary, painless and inexpensive," the solution tightens loose skin on the neck and under the jawline. The beauty of illusion, indeed.
A surprisingly practical pick, the ORA Maskerade functions as both a facial steamer and a custom face mask maker. Just mix your favorite ingredients with one of the device's included peptide tablets and, in six minutes, you'll have a custom mask formula.
Designed to offer a total blackout experience, the Ostrichpillow Loop Eye Pillow wraps around the eyes and head to block out the outside world. The Ostrichpillow website suggests using the head wrap for a relaxing mindfulness session or a power nap — two things we could all use right now.
Using suction power, Pursonic's lip plumper vacuums lips at three different speeds (low, medium and high) for a fuller pout. Made with a contoured silicone mouthpiece, the device features a "deflated design" that prevents bruising. Just place the tool over your mouth for two to five minutes and you'll emerge looking like Kylie Jenner.
A pandemic-appropriate makeup sponge, UVé Beauty's Antimicrobial Blender keeps your face clear of bacteria and other contaminants. Featuring embedded antimicrobials, the sponge stays clean and produces a flawless finish when used to blend concealer and foundation.
---
Share this article