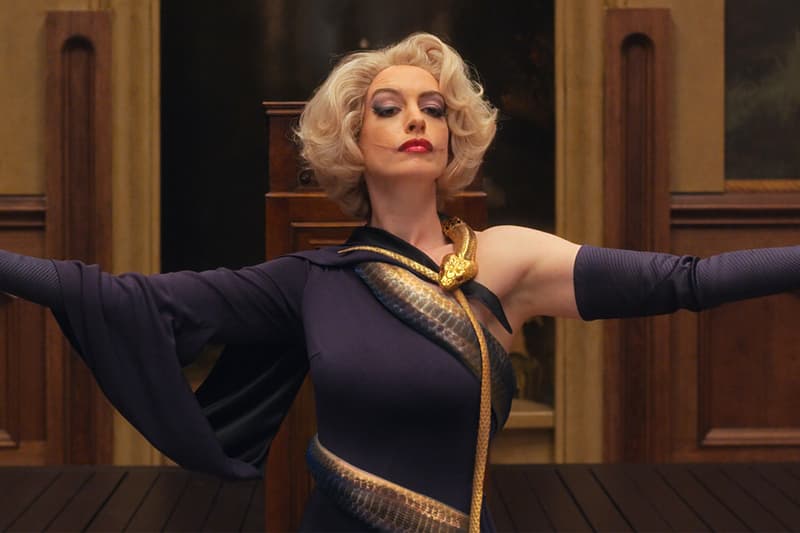 Film & TV
Anne Hathaway Apologizes to Disability Community After 'Roald Dahl's The Witches' Backlash
"As someone who really believes in inclusivity and really, really detests cruelty, I owe you all an apology for the pain caused."
Anne Hathaway Apologizes to Disability Community After 'Roald Dahl's The Witches' Backlash
"As someone who really believes in inclusivity and really, really detests cruelty, I owe you all an apology for the pain caused."
UPDATE (November 11, 2020): Anne Hathaway has apologized to the disability community after Warner Bros.' Roald Dahl's The Witches was criticized for the design of its characters having three fingers. The actress took to Instagram to address the matter and said "I have recently learned that many people with limb differences, especially children, are in pain because of the portrayal of the Grand High Witch in The Witches."
With the help of non-profit organization Lucky Fin Project, Hathaway shared a video of individuals with limb differences to further educate her followers. "I do my best to be sensitive to the feelings and experiences of others not out of some scrambling PC fear, but because not hurting others seems like a basic level of decency we should all be striving for," she continued. "As someone who really believes in inclusivity and really, really detests cruelty, I owe you all an apology for the pain caused. I am sorry. I did not connect limb difference with the GHW when the look of the character was brought to me; if I had, I assure you this never would have happened."
For Hathaway's full apology post, head over to her Instagram account for more details.
---
ORIGINAL STORY (November 5, 2020): Warner Bros. premiered Roald Dahl's The Witches exclusively on HBO Max last month starring Anne Hathaway, Octavia Spencer, Stanley Tucci, Kristin Chenoweth, Chris Rock and newcomer Jahzir Kadeen Bruno. Since its debut, the movie has received backlash from the disability community due to the characters having only three fingers, which is similar to ectrodactyly, also known as a limb deficiency.
According to The Hollywood Reporter, Paralympic swimmer Amy Marren took to Twitter to call out the studio and tweeted: "[Warner Bros.] was there much thought given as to how this representation of limb differences would affect the limb difference community?!" Marren also expressed her concerns on Instagram and said: "It's not unusual for surgeons to try and build hands like this for children/adults with certain limb differences, and it's upsetting to something that makes a person different being represented as something scary." She added: "Yes, I am fully aware that this a film and these are witches. My fear is that children will watch this film, unaware that it massively exaggerates the Roald Dahl original and that limb difference begin to be feared."
A spokesperson for the entertainment company issued an apology afterward and stated that they "are deeply saddened to learn that our depiction of the fictional characters in The Witches could upset people with disabilities, and regret any offense caused." "In adapting the original story, we worked with designers and artists to come up with a new interpretation of the cat-like claws that are described in the book. It was never the intention for viewers to feel that the fantastical, non-human creatures were meant to represent them," the statement read. "This film is about the power of kindness and friendship. It is our hope that families and children can enjoy the film and embrace this empowering, love-filled theme."
Based on Dahl's 1983 novel, the original cover art featured the witches showing five fingers, as well as the 1990 film adaptation led by Anjelica Huston. RespectAbility, an organization that advocates for those who are disabled, also commented on the studio's decision to change the characters' design. "Unfortunately, this representation in The Witches teaches kids that limb differences are hideous or something to be afraid of. What type of message does this send to children with limb differences?" said Lauren Appelbaum of RespectAbility.
The cast members have not yet released their own statements on the issue, so stay tuned while we wait for more updates.
Share this article