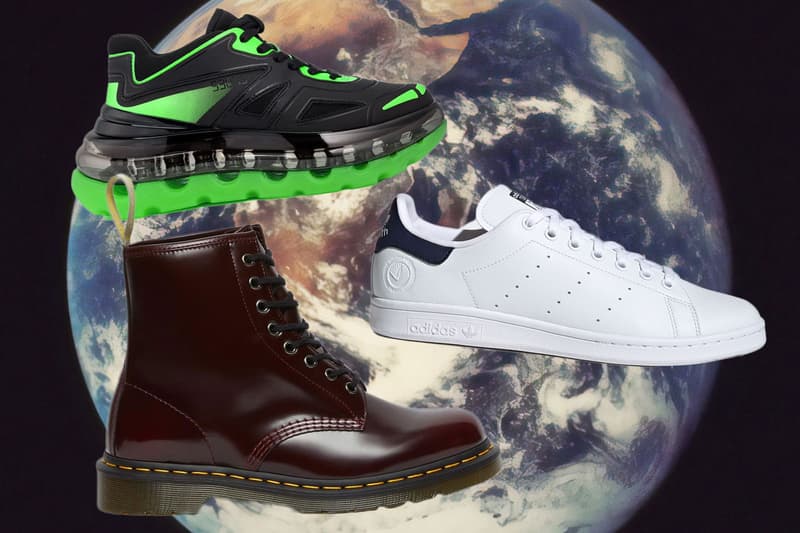 Footwear
15 Vegan Sneakers, Loafers and Boots That Are Stylish and Comfortable
Reduce your environmental impact with these eco-friendly footwear picks.
15 Vegan Sneakers, Loafers and Boots That Are Stylish and Comfortable
Reduce your environmental impact with these eco-friendly footwear picks.
As Mother Nature continues to be threatened by overwhelming carbon footprints and a suffocating amount of non-biodegradable products, eco-friendly consumption practices have become more important than ever. With World Vegan Month (November) coming to a close, we've put together a list of vegan and consciously-made footwear for shoppers who are looking for shoes that are both stylish and sustainable.
For those unaware, the shoe industry is a carbon-intensive one, with sneakers being responsible for 1.4 percent of global greenhouse gas emissions. An MIT study reveals that a pair of running shoes produces roughly 13.6 kilograms of carbon dioxide emissions, which is "unusually high for a product that does not use electricity or require power-driving components."
Recognizing the severity of the issue, big and small companies have been working to create more eco-conscious shoes that are less harmful to the environment. adidas Originals has released vegan versions of its classic silhouettes like the Stan Smith, while Dr. Martens has been expanding its offerings with plant-based materials. Other sustainable footwear brands, including Veja, Virón, Rombaut and SHOES 53045, have also come up with chic designs made sans real leather.
To help protect the Earth, consider some of our favorite vegan picks ranging from sneakers and boots, to derbies and loafers.
SNEAKERS
DERBIES AND LOAFERS
BOOTS
Composite Imagery

Yeeun Kim/Hypebae
Share this article