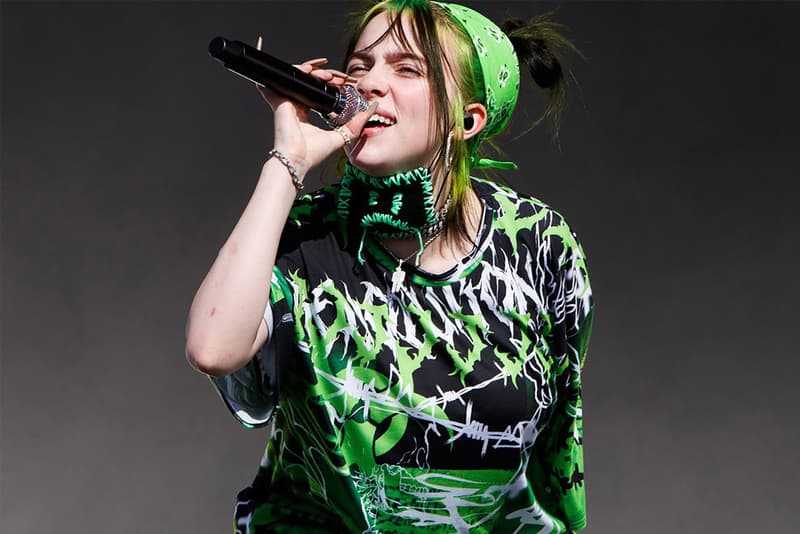 Music
Billie Eilish's 'WHERE DO WE GO?' World Tour Has Officially Been Cancelled
Fans will receive full refunds of their tickets soon.
Billie Eilish's 'WHERE DO WE GO?' World Tour Has Officially Been Cancelled
Fans will receive full refunds of their tickets soon.
Last week, Billie Eilish took to Twitter to announce the official cancellation of her WHERE DO WE GO? world tour. The artist was only able to perform three shows before the postponement of her tour due to the ongoing COVID-19 pandemic.
"I wish that I could have seen you on tour this year. I've missed performing for you and being on stage so much I can't even tell you," Eilish wrote. "We've tried as many scenarios as possible for the tour but none are possible and, although I know so many of you want to hold onto your tickets and VIP passes, the best thing we can do for everyone is to get the money back into your hands as soon as we can."
"When we're ready and it's safe, we'll let you know when everyone will be able to purchase tickets again for the next tour," Eilish added. "I love you so much. Stay safe, drink lots of water, wear a mask."
For those who purchased a ticket and/or a VIP pass, be sure to check your e-mail as you will soon receive more information from your point of purchase about your refund.
Share this article