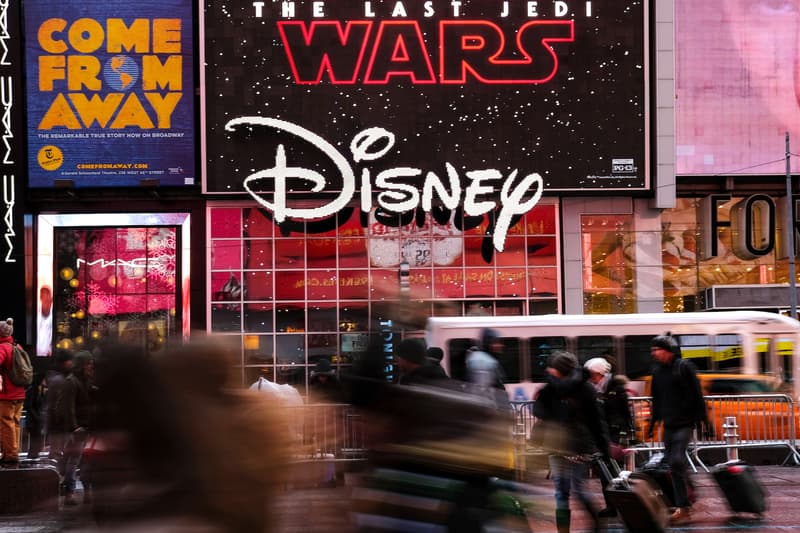 Film & TV
In Uncertain Times, We Find Comfort in What We Know: Disney
The media giant has announced 10 Star Wars and 10 Marvel series, new films and live-action movies.
In Uncertain Times, We Find Comfort in What We Know: Disney
The media giant has announced 10 Star Wars and 10 Marvel series, new films and live-action movies.
Yesterday, Disney announced its upcoming projects for 2021 and 2022, and it was a lot. The media giant revealed that it is working on ten Star Wars series as well as ten new Marvel series, including the upcoming Obi-Wan miniseries with Ewan McGregor as well as anticipated series like Thor: Love and Thunder starring Christian Bale, The Falcon and The Winter Soldier, WandaVision and more. Additionally, the cast of the live-action version of The Little Mermaid was also announced, with Halle Bailey as Ariel, Melissa McCarthy as Ursula and Awkwafina as Scuttle.
The list goes on and on, and we're getting everything from films about Buzz Lightyear's origin story starring Chris Evan, to a mini-series featuring Guardians of the Galaxy favorite Groot, dubbed I Am Groot. Although all of the upcoming films and series are all new, they are all familiar.
This year has been a whirlwind for everyone, and in times of uncertainty, we often find comfort in what is familiar. Disney knows this, which is why instead of spending time and money on developing new storylines and new characters, it can continue developing the plot around names we already know and love. Previous Disney reboots like The Jungle Book and The Lion King did incredibly well pre-pandemic in the box office, but now that we're all spending time at home, the media company has figured out a fool-proof way to bring new content despite ongoing restrictions.
Since its launch in November 2019, Disney Plus has amassed over 73.7 million users as of September 2020, and with the overwhelming lineup of new content set to release within the next three years, that number is expected to rapidly increase. As of now, the streaming service is only available in certain regions, its reach is growing and is expected to reach places like Singapore, Hong Kong and South Korea in 2021. The site brings your favorite characters to your screens from the comfort of your own home, eliminating the uncertainty for cinema success due to the COVID-19 pandemic. Additionally, the Disney Plus content is exclusive to the site, meaning that those who are contemplating whether to buy a subscription or not will be swayed due to the number of exclusive materials. Lastly, Disney has also removed its shows and films from other streaming sites including Netflix, Amazon Prime and more, once again giving watchers no choice but to purchase a subscription.
We've spent almost a year suffering the consequences of a global pandemic, and when we are faced with uncertainty, we often end up in a stage of confusion where we are uncomfortable. Our brains are exhausted from keeping up with the news every single day, and all we want is an escape that doesn't require much of our time and concentration. Disney is capitalising off this by building the story line of characters that we've already been introduced to, making the content familiar and digestible, avoiding the intro of a new person, place and plot.
With Disney gearing up for several high-profile releases throughout the next few years, will the company end up monopolising the industry? It is yet too early to tell, but considering the amount of star power and spending power, Disney's machine will continue pumping out content left and right. I know for a fact that I will be purchasing Disney Plus to follow the stories of characters I've loved in the past, and I also know that I'm definitely not alone. For more Disney releases, see the company's full roster here.
Share this article