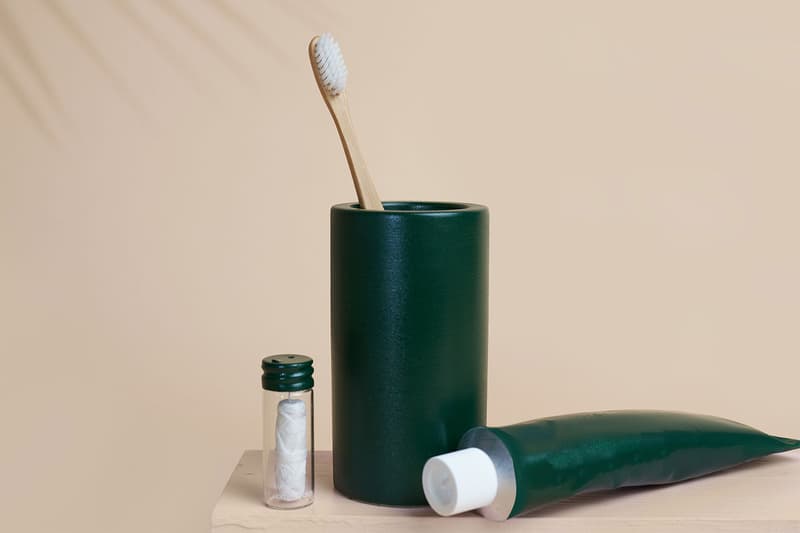 Health
Keep Your Oral Care Routine Eco-Friendly With These 14 Alternative Dental Products
Small changes to help save the Earth.
Keep Your Oral Care Routine Eco-Friendly With These 14 Alternative Dental Products
Small changes to help save the Earth.
From day to night, almost every part of our daily routine is directly tied to the environment, including our oral care routine and its related products like toothpaste and dental floss. With the average person using about 300 toothbrushes in their lifetime, looking for more eco-conscious ways to keep our teeth clean and healthy has become of great importance. For those seeking environmentally friendly alternatives to replace plastic products at their bathroom sink, we've put together a list of items you can start your sustainability journey with. From bamboo toothbrushes to water flossers, consider these alternative oral care options to reduce your impact on the environment.
While you're at it, here are some of the best sustainable hair products to keep your shower routine eco-friendly.
TOOTHBRUSHES
With consumers gaining interest in maintaining a sustainable lifestyle, more and more companies have been rolling out biodegradable toothbrushes. Plastic ones can be easily replaced with bamboo options, which take only around six months to break down in compost. Those considering reusable toothbrushes with a longer product lifecycle can look to silicone designs from brands such as FOREO.
DENTAL FLOSS
Dental floss is another product that generates a great amount of waste ending up in landfills. For a more eco-conscious routine, look to brands that make biodegradable and refillable versions, such as by Humankind's thoughtfully designed floss made of silk and vegan wax. To reduce everyday waste, water or air flossers are also a great option for reaching the deep parts inside your mouth.
TOOTHPASTE AND MOUTHWASH
Toothpaste tubes and mouthwash bottles also contribute to a significant amount of plastic waste. Free of harmful chemicals, tablet toothpaste can help fight cavities and provide gentle abrasiveness to thoroughly clean the teeth.
Share this article