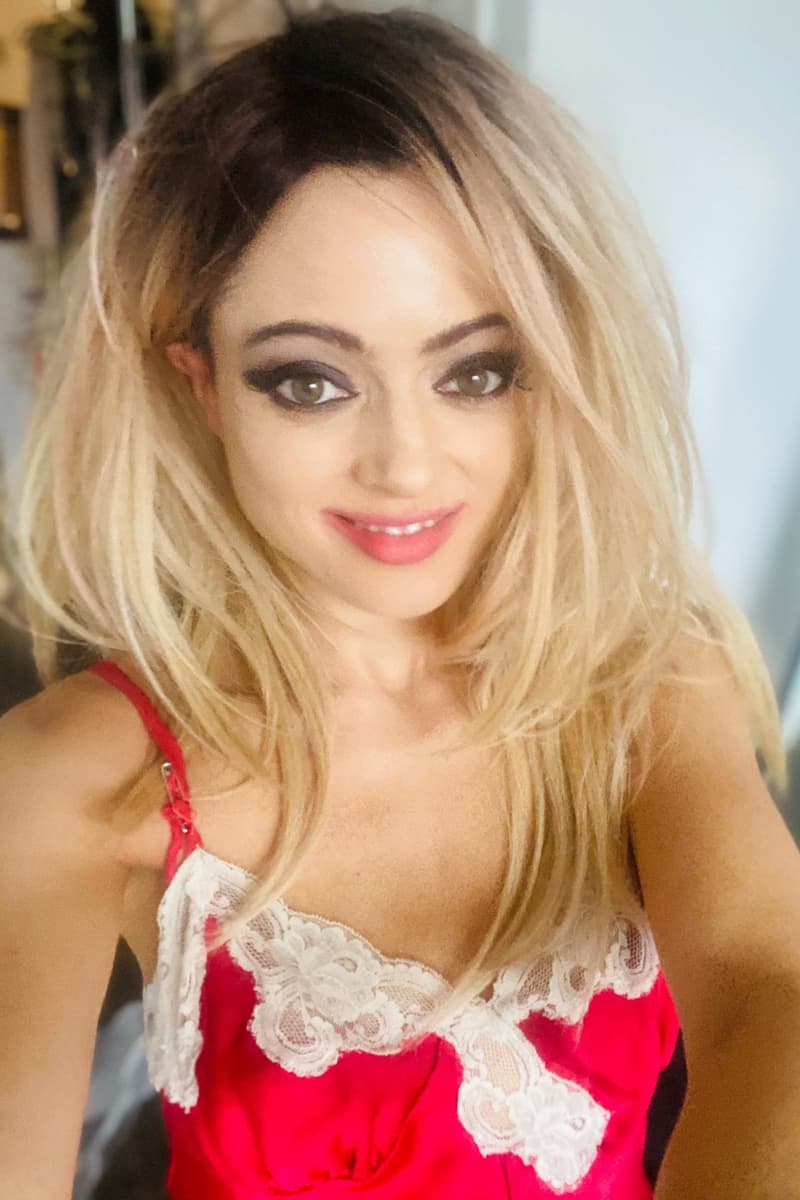 Cat Marnell Talks Patreon, Post-COVID Counterculture and Anna Wintour Being a Boomer
The former 'Lucky' editor is getting back to beauty writing with her new Patreon column — and developing memoir 'How to Murder Your Life' for television.
Beauty
Cat Marnell Talks Patreon, Post-COVID Counterculture and Anna Wintour Being a Boomer
The former 'Lucky' editor is getting back to beauty writing with her new Patreon column — and developing memoir 'How to Murder Your Life' for television.
In late 2016, I walked out of Lower East Side vintage store La Petite Mort clutching a bag of Cat Marnell's old clothing and a hospital bracelet promoting the infamous beauty editor's upcoming memoir, How to Murder Your Life. I had seen an Instagram post announcing that the store, a now-shuttered oasis for designer vintage, was selling pieces from the ex-Lucky, ex-xoJane, ex-Vice writer's wardrobe at pay-what-you-want prices. If you dropped enough cash, you could also win an advance copy of her memoir, detailing her drug-fueled rise to media industry fame. I hopped on the subway and made my way downtown.
A fan of Marnell's circa 2011, when she joined Jane Pratt's now-defunct xoJane as the website's resident "unhealthy health writer," 20-year-old me was thrilled to snag Marnell's hand-me-downs including a leopard print Dolce & Gabbana camisole with extra-long straps that always fell down, a sheer Prada top that snapped up the side and a vintage button down printed with yellow and blue clouds. Though I didn't spend enough money to earn a galley of Marnell's book from the owner of the store, Osvaldo Jimenez (whose name appears in several chapters), I did receive a hospital bracelet-shaped bookmark teasing its release. That bookmark has sat in a catchall on my nightstand for the past four years.
When How to Murder Your Life was finally released in early 2017, I finished the memoir in two days, tops. A story that balances just the right amounts of grit and glamour, Marnell's story is a riveting one. Everyone, myself included, has a morbid fascination with the dark underbelly of addiction that success often hides, and romanticizes. Endearingly hilarious and matter-of-factly honest about the horrors of addiction, Marnell's writing firmly lodged itself in my mind. I couldn't forget her musings on privilege, unhealthy compulsions and narcissistic men, even when she seemingly disappeared from the map after the buzz of HTMYL had waned. In 2019, she published an audiobook, Self-Tanner for the Soul: How I Ran Away to Europe and Found My Inner Glow (When Life Got Dark), which explained her time under the radar. Then she disappeared again.
Suddenly, in November, in the middle of a global pandemic, she returned, announcing the launch of a new "alternative lifestyle" column, BEAUTYSHAMBLES (a play on Pete Doughtery's band Babyshambles), on Patreon. I subscribed immediately, opting for the most expensive tier ($17 USD/month), which promises monthly phone calls with Marnell. HYPEBAE spoke to the explosive writer about her return to beauty, why New York City nightlife will "pop off" after the pandemic, and Condé Nast's struggle to keep up with the times. Oh, she's also working on turning HTMYL into a TV show. Keep reading for our tell-all chat with the writer.
View this post on Instagram
When did you get back to New York City, and do you plan on staying?
I got back to New York in April when COVID came from Europe to the U.S. I came with it. I'm here indefinitely and happy about it!
How did you discover Patreon and decide to launch a column on that particular platform? Was a paid subscription model (versus free) important to you?
I heard of Patreon because I follow two podcasts closely on it: Cookies Hoops, a half trendy downtown New York-centric and half-NBA centric podcast, and Red Scare, which everybody knows. These two particular projects are really chicer than anything I've ever done, and as a subscriber I saw how they operated, how they created artwork, how often they released content. It has been a full education. So when I was ready to put columns up, I had a model for how to do it. I didn't know if it would work for writing, though. Most of the other writers are on Substack. That platform didn't appeal to me. I liked how Patreon is visual. I liked how it looks modern. I liked the name on it. But most importantly, I liked that Cookies and Red Scare were on it. That's rarefied creative air.
Your first BEAUTYSHAMBLES column was about travel — what can we expect from future installments? 
Well, I'm always going to reveal my favorite beauty products, cheap home decor picks, cheap fashion picks, et cetera. All stuff I actually wear or use or have in my house. It's a peek at my world. And there will be so much more travel! After New Years, I'm taking people around the world in 80 days: Africa, Asia, all of the places I've been. I'm going to show people how they can go to all of these weird places by booking crazy flights with 48 hour layovers…That's how I saw Ethiopia. That's how I visited Oman. On layovers! I really want people to believe that they can do some friggin' insane travel stuff.
You do one-on-one phone calls with your top-tier Patreon subscribers. Were you surprised by the number of people who signed up? What's it like calling person after person? (I would be exhausted.)
Yes, I need to figure out what to do with that tier. I'm either hiring someone to help me organize the calls or I'm getting rid of it. I love the conversations, though. I have fascinating people! It's really getting them on the phone that's the problem!
You mentioned on our Patreon call that you love editorial work. Do you plan to focus on column writing or do you have another book in the works?
Right now, the columns are 90 percent of my focus. I love how visual they are. I missed photos so much while writing a book! I never wanted to be in a career without photographs…I mean, I'm a magazine person; words aren't even important in them! You know?! And then the other ten percent of my focus is the development of How To Murder Your Life for television. That's been years in the works and the progress is really happening now. I have exciting calls every week. I'm producing but not co-writing anymore.
How will you spend quarantine during the second wave of coronavirus?
I write so fucking much! And I work out every day. I'm super excited for the new NBA season coming up. And I'm excited for a new president and all of the celebration that will come with that. It is going to be a festive winter in some ways!
Can you recommend a few of your favorite beauty products right now?
I've been using Body Shop Coconut Body Butter my entire life; I love how it smells and feels. I can tell you that my favorite lipliner is $2 and the only eyeliner pencil I use is $8. The fragrance I spritz on every day is $7. I'll reveal the identities of these products in my Patreon.
You often document the late night walks you take on social media. What's your favorite route, and/or outdoor NYC spot, at the moment?
For day time walks, deep Alphabet City and Chinatown are the most magical places to me. The rats make them not as fun at night, though… But that's such a predictable answer. Actually, I stayed in Midtown for a few weeks recently and took weird walks there that I really enjoyed. The Museum of Modern Art looks like an art jail. And there's all this glamorous Christmas stuff up on 5th Avenue. I also like Central Park late night. It's open until 1 a.m. You'll see raccoons and everything!
In an interview with The Cut, you predicted that NYC is going to "pop off" similar to the city post-9/11. Can you expand on that? What do you think will be the next "hot" nightlife spot?
I got some heat on Twitter for that comment, but post-9/11 was a whole movement. Hot clubs full of rappers and NBA players, hot art. Pangaea and Butter and Sway and Groovejet and Veruka and Halo. Suede, Bungalow 8. A-ron Bondaroff and all of them made the "Post-9/11" art thing, I'll have you know. So hopefully anyone on a "Hype-anything" website is more sympathetic. I hope younger people get to go to clubs in New York like that. They aren't happening so much right now. But in the years post-coronavirus, counterculture and hedonism is going to be a huge thing.
A lot of your past writing details Condé Nast culture. What do you think about the so-called reckoning the company began facing in June regarding diversity and inclusion?
I understand now that I am the ultimate example of a white privileged Condé Nast chick. I could afford to take unpaid internships and shit. All of that. And I've gotten really far in publishing.
Anna Wintour is a boomer. The LeBron James cover with Gisele that invoked a King Kong movie poster is the single most despicable image I can think of. Imagine being in "creative" charge of a shoot with an icon and a king like that and that's the work you produce. Imagine…I feel such contempt and rage every time I think of that.
I can't stand how Vogue has squished massive amounts of people together for "diversity" covers. Like for a "diversity" issue, it's eight models clinging to each other on beach. It's creepy and strange. To be Black on the cover of Vogue, you have to be so exceptional: Beyoncé or Serena or Lupita. But there's no room for Gabrielle Union on an August cover. Why not?
As for the actual magazines, all across the board, I think things are a little goofy. Condé Nast's response to Black Lives Matter right now is so strange — so solemn. Just have modern, non-white models looking hot, Anna! But GQ is doing great. They're showing non-white people living aspirational lives. James Harden in the flowers looking fun.
Share this article