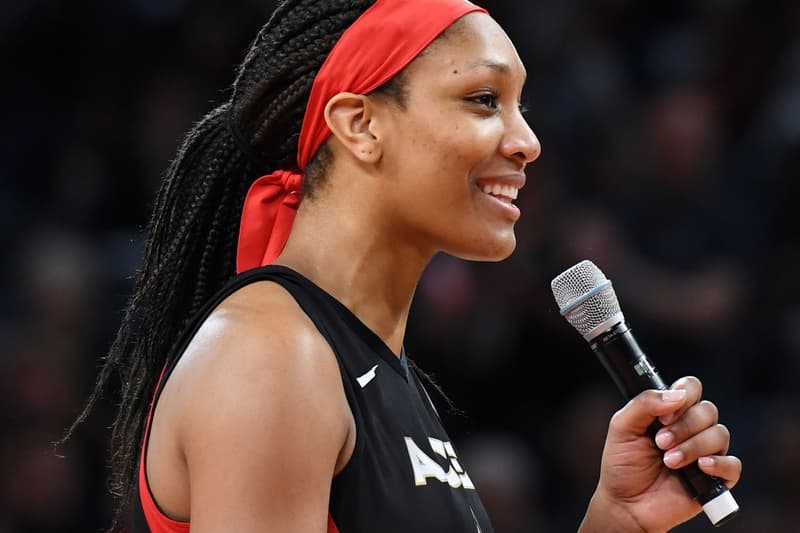 Culture
WNBA's A'ja Wilson Pens Essay Detailing the Double Standards Black Women Face
Titled "Dear Black Girls."
WNBA's A'ja Wilson Pens Essay Detailing the Double Standards Black Women Face
Titled "Dear Black Girls."
WNBA player A'ja Wilson of the Las Vegas Aces has written an essay, "Dear Black Girls," on the racist double standards Black women face. Published on The Player's Tribune, the piece details Wilson's own childhood experiences with discrimination, as well as instances she continues to witness.
Wilson, who grew up in an area of South Carolina "where the Confederate flag could be seen around every corner," begins by recounting an early memory: a friend of Wilson's invited her to a birthday party and said that she may have to "stay outside." "My dad doesn't really like Black people," her friend explained.
Wilson goes on to point out that Black women are often labeled as "loud," "angry" and "ghetto" when they speak up about injustice. The basketball star directly addresses her Black, female readers: "The truth is, we're a double minority. It's like the world is constantly reminding us…. You're a girl. Oh! And you're a Black girl," she writes.
She also speaks about the tokenization of Black women. "I hate it that we have to become a hashtag in order for society to be like, 'Oh, we love our Black queens! Yaasss!;" she says, adding that Black women want to be seen as human beings rather than memes and tropes. Wilson concludes with a final takeaway:
"To all my Black girls out there.… If you remember one thing from this letter, remember this. You don't have to be a WNBA player or a politician or a celebrity to have an impact on someone else."
Head to The Player's Tribune to read A'ja Wilson's full essay.
---
Share this article