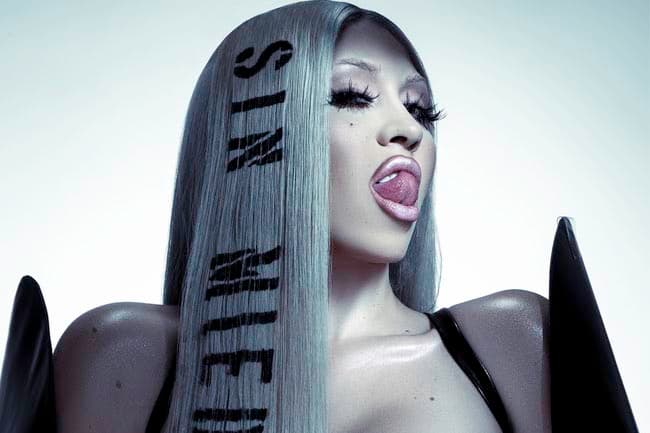 Music
Best New Music of November: Kali Uchis, King Princess, City Girls and More
From anticipated albums to surprise singles, we've compiled the best music of the month.
Best New Music of November: Kali Uchis, King Princess, City Girls and More
From anticipated albums to surprise singles, we've compiled the best music of the month.
As we leave November behind and enter into the final days of 2020, we're looking back at some of the best music releases of the month. Ranging from highly anticipated projects from Megan Thee Stallion, to surprise singles from Billie Eilish, November has been filled with good music.
Our roundup features names like Lava La Rue, Amaarae, Kali Uchis and more, and ranges from uptempo hip hop tracks to soft instrumentals and breathy vocals. Peep our favorite music releases from November below, and let us know who you've been listening to lately in the comments below.
Only hours after Billie Eilish dropped her single "Therefore I Am" with an accompanying music video, the song began trending on TikTok. Anything Eilish touches immediately becomes a hit, and this song is no different. Her self-directed music video also reached over 64 million views in less than a month, and there's no doubt we'll continue hearing this one on repeat.
Lava La Rue ft. Deb Never – "Angel"
For her latest track, Lava La Rue has tapped Deb Never to create a poetic and vibrant tune with layered melodies and vocals. The song is a track that is guaranteed to make you want to dance, and the pop-inspired beat will make you miss long nights out. Lava La Rue has also founded an exciting collective of young creatives in London, dubbed the NiNE8 crew.
Amaarae – THE ANGEL YOU DON'T KNOW
As a follow-up to her debut project Passionfruit Summers in 2017, Amaarae is now back with a new album dubbed THE ANGEL YOU DON'T KNOW, and taps into the current state of the world and our experiences that are unraveling worldwide. Playing with genres and styles, the album pushes boundaries for the creative who experiments with tempo, lyrics as well as edgy textures and tones to create her own unique sound throughout the record and its accompanying visuals.
City Girls, Quavo, Lil Wayne, & Jack Harlow – "Pussy Talk (Remix)"
Following the success of the single "Pussy Talk," City Girls is continuing their 2020 reign by tapping names like Quavo, Lil Wayne and Jack Harlow for a remix of the catchy track. The single plays off the viral "Pussy Talk" challenge that surfaced earlier this year, with the new remix giving "men the chance to respond."
Kali Uchis – Sin Miedo (del Amor y Otros Demonios) ∞
Kali Uchis is has dropped her second album, marking her first Spanish-language project. "This album is full of so many genres that made my childhood and I am very proud of its range of emotions and nostalgia," said the singer about the record. The album features tracks in collaboration with Rico Nasty and PARTYNEXTDOOR, and is a sultry and smooth album you'll want to play in repeat.
Brooklyn-based singer King Princess' "PAIN" follows the singer's "Only Time Makes It Human" which released earlier this year. Her 2019 album Cheap Queen was released via Mark Ronson's Zelig Records/Columbia Records, and Ronson also produced the singer's new track. With a rhythmic base and fun beats and melody combined with King Princess' raspy and pop-heavy voice, the singer is back with her signature unique sound.
Megan Thee Stallion – Good News
Megan Thee Stallion has become one of the biggest names in the music industry, coming off collaborations with both Beyoncé and Cardi B in 2020. Now, the rapper has dropped her highly anticipated album Good News, which follows her five BET awards and her TIME100 nod. The title comes from Megan's own ethos that in the midst of everything negative happening in the world, we can all create and become our own good news. Features on the album include Lil Durk, SZA, City Girls and more.
Arlo Parks – "Caroline"
Set to release her debut album in January 2021, Arlo Parks has shared her new single "Caroline" which features the singer's recognisable breathy vocals and soft instrumentals. Her storytelling through lyrics begin from poems, and later make their way into full songs, and "Caroline" is a taste of the upcoming album dropping next month.
Share this article