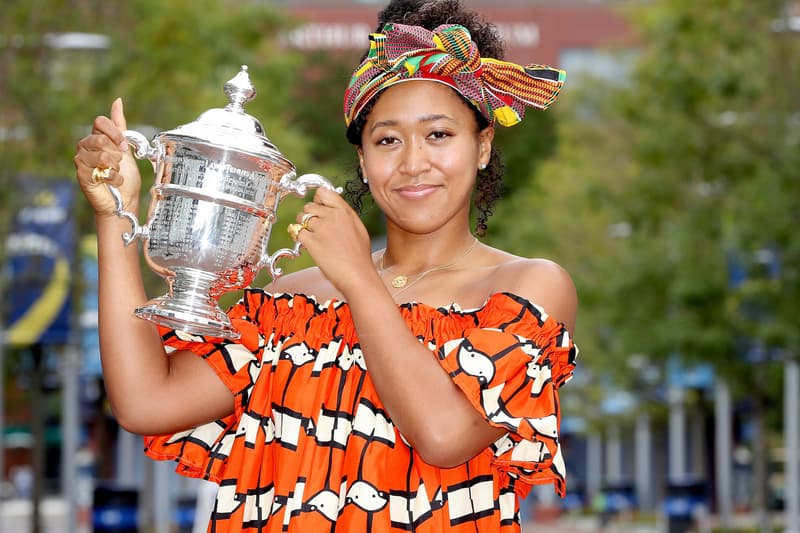 Culture
Naomi Osaka Is Named Female Athlete of Year
LeBron James receives the male athlete of the year title.
Naomi Osaka Is Named Female Athlete of Year
LeBron James receives the male athlete of the year title.
The Associated Press has just revealed its female athlete of the year, and with 18 out of 35 first-place votes, 23-year-old tennis star Naomi Osaka takes home the title.
Winning the US Open for her third Grand Slam title, Osaka has also been vocal about racial injustice and police brutality, speaking on the incident with George Floyd earlier this year, as well as advocating for justice for Breonna Taylor, who was killed by police whilst peacefully sleeping in her home. "And then watching the police injustices like George Floyd, Breonna Taylor and Jacob Blake (to name just a few) in the summer broke my heart. I am proud of my U.S. Open victory, but more so that I got people talking about the real issues," she told AP in an interview.
Despite COVID-19 impacting the world of tennis, cancelling Wimbledon for the first time since 1945, Osaka ended the year ranked No. 3.
As for male athlete of the year, The Associated Press gave the title to LeBron James, who won another NBA championship, but also did a lot of work convincing people to vote as well as charity in his hometown. James has also been supporting the Black Lives Matter movement, and told AP, "there's so many more things that I can do off the floor to help cultivate people, inspire people, bring people together, empower them."
In other news, Naomi Osaka has also teamed up with COMME des GARÇONS and Nike for her own Blazer Mid sneaker.
Share this article