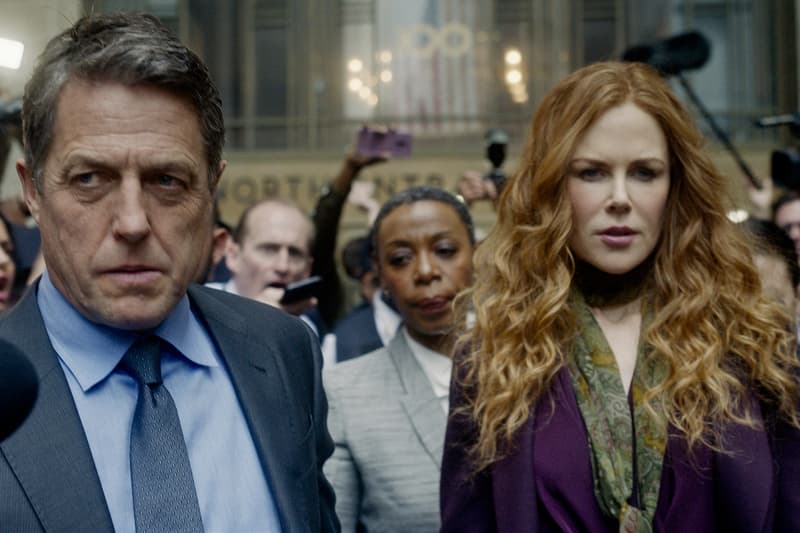 5 Shows to Watch if You Loved 'The Undoing'
Sleek thrillers to stream now.
As evidenced by the internet's reaction to the finale of The Undoing, HBO's Nicole Kidman-fronted psychological thriller, people love stylishly packaged murder mysteries. From the not-so-surprise ending of the show to its costume design (one word: coats), the miniseries has kicked up a whirlwind of posts and hashtags across social media.
Directed by Susanne Bier, the six-episode series is based off of 2014 novel You Should Have Known by Jean Hanff Korelitz. Kidman plays Grace Fraser, a Manhattan psychotherapist married to Jonathan, played by Hugh Grant, an oncologist (read: they're super rich). When an enigmatic acquaintance of Grace is found murdered, trouble begins to brew as she starts to suspect her husband.
If you're looking to dive into another moody, sleekly shot mystery, we've got you covered. Keep reading for five TV shows to watch if you loved The Undoing.
Also starring Nicole Kidman, Big Little Lies is a dramatic tour de force that sees Reese Witherspoon, Shailene Woodley, Laura Dern and Zoë Kravitz play mothers navigating the complicated social landscape of an upper-crust California community. All five women — Kidman's character included — guard their own dark secrets, which slowly unravel after a murder takes place at the local school's trivia night. Come for the drama, and stay for Meryl Streep's red-letter performance in season two of the series.
Gypsy
A Netflix original, Gypsy follows Jean Holloway (Naomi Watts), a psychologist who begins to take a little too much interest in her patient's lives. Using a fake name, Jean befriends a woman close to one of her patients. As she gets sucked further and further into her lies, Jean is pushed to take drastic measures as those around her begin to chip away at the fake life she's created.
Killing Eve
A darkly comedic thriller, Killing Eve stars Sandra Oh as Eve Polastri, a British intelligence officer, and Jodie Comer as Villanelle, a psychopathic murderer-for-hire with a taste for high fashion. As Eve takes an obsessive interest in Villanelle — and vice versa — the two embark on a cat and mouse chase that leaves a slew of victims in its wake.
Little Fires Everywhere
Based on Celeste Ng's novel of the same name, Little Fires Everywhere tackles a bevy of social issues including race, class and gender inequality. Reese Witherspoon plays Elena Richardson, a journalist, landlady and mother who strives for perfection in everything she does. When a mysterious artist, Mia Warren (Kerry Washington), moves into an apartment owned by Elena, the two go head-to-head as Elena begins investigating Mia's past. Though the show's treatment of hot-button issues can be a bit heavy-handed, its strong female leads make the series worth a watch.
Sharp Objects
Another HBO miniseries, Sharp Objects is not for the faint of heart. Amy Adams takes on the role of Camille Preaker, an alcoholic reporter with a history of self-harming who returns to her hometown to investigate the murders of two young girls. At home, Camille is forced to reckon with her controlling mother, Adora, something of a small town socialite, and her mysterious half-sister Amma. Keep an eye out for Sydney Sweeney, pre-Euphoria fame, in a small role.
Share this article