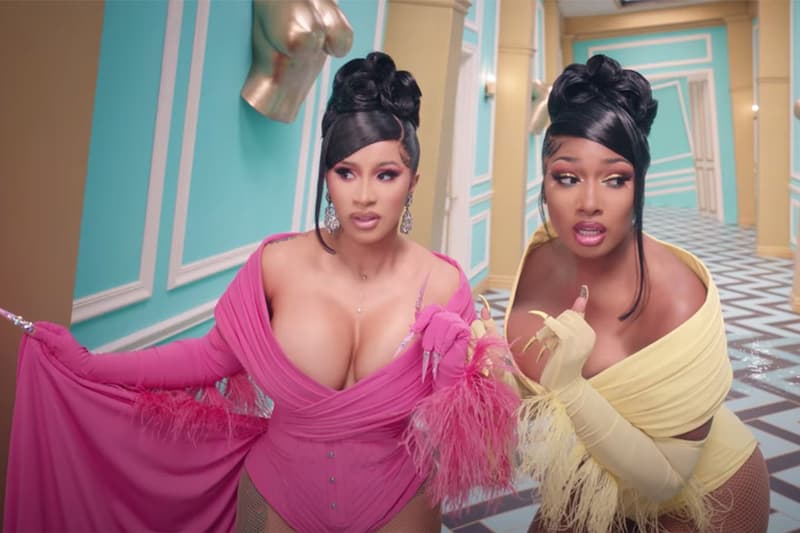 Music
These Were the 10 Most Popular Songs on TikTok in 2020
Megan Thee Stallion, Saweetie and more make the list.
These Were the 10 Most Popular Songs on TikTok in 2020
Megan Thee Stallion, Saweetie and more make the list.
Through all the ups and downs of 2020, we've had one trusty companion by our side — TikTok. The short form video app has provided users with endless entertainment through quarantine, breeding memes, star creators and, perhaps most importantly, some of our favorite songs. Thanks to the app's endless dance-based challenges, TikTok defined our year in music, spawning viral hits from mainstream artists to unknowns.
As 2020 comes to a close, TikTok announced the 10 most popular songs on the app. Unsurprisingly, Beyoncé's remix of "Savage" by Megan Thee Stallion ranks at number two while "WAP," Meg and Cardi B's raunchy hit, comes in at four. The controversial Doja Cat also made the list, ranking at number five for "Say So." Saweetie's "Tap In" is number six while the late Pop Smoke's "What You Know Bout Love" closes out the list. As for number one, "Savage Love" by Jawash 685 and Jason Derulo snags top spot.
Take a look at the most popular songs on TikTok in 2020 below and head to the TikTok website for the app's complete Top 100 rankings.
10 Most Popular Songs On TikTok in 2020
"Savage Love" (Laxed – Siren Beat) – Jawash 685 & Jason Derulo
"Savage" Remix – Megan Thee Stallion feat. Beyoncé
"OUT WEST" feat. Young Thug – Travis Scott
"WAP" feat. Megan Thee Stallion – Cardi B
"Say So" – Doja Cat
"Tap In" – Saweetie
"The Box" – Roddy Ricch
"Rags2Riches" feat. ATR Son Son – Rod Wave
"Supalonely" feat. Gus Dapperton – BENEE
"What You Know Bout Love" – Pop Smoke
Share this article