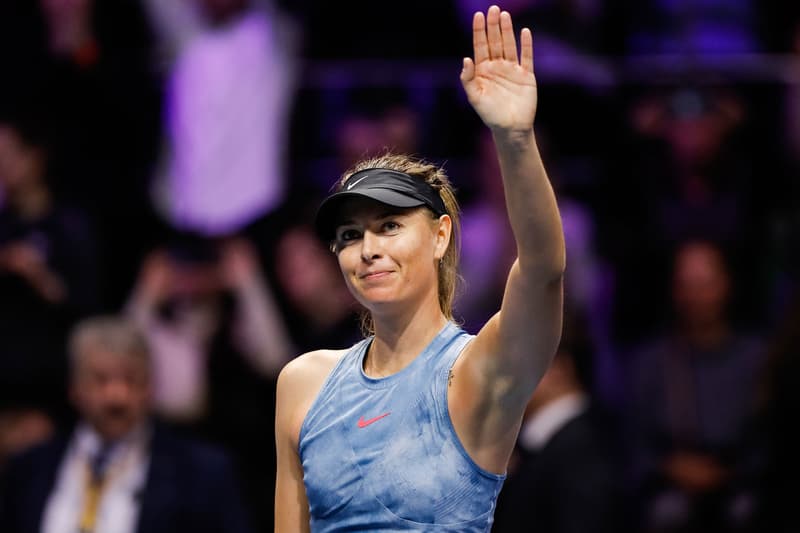 Culture
Tennis Champion Maria Sharapova Announces Retirement
The athlete details her career in a personal letter.
Tennis Champion Maria Sharapova Announces Retirement
The athlete details her career in a personal letter.
Maria Sharapova, five-time Grand Slam-winning tennis champion, has announced her retirement from the game in a personal letter published by Vanity Fair and Vogue. Now 32, Sharapova began playing tennis at only four-years-old, an introduction to a career that boasts numerous accolades including an Olympic medal.
In her letter, Sharapova cites multiple injuries as precipitating her retirement. "Last August at the U.S. Open…I had a procedure to numb my shoulder to get through the match," she writes, going on to list surgeries and "countless" months in physical therapy. "My body had become a distraction," she adds. Sharapova concludes her farewell with advice to other aspiring tennis players ("Trust yourself. I promise that you will prevail"), as well as a heartfelt thank you to the sport:
Tennis showed me the world—and it showed me what I was made of. It's how I tested myself and how I measured my growth. And so in whatever I might choose for my next chapter, my next mountain, I'll still be pushing. I'll still be climbing. I'll still be growing.
Head to Vanity Fair to read Sharapova's full retirement statement.