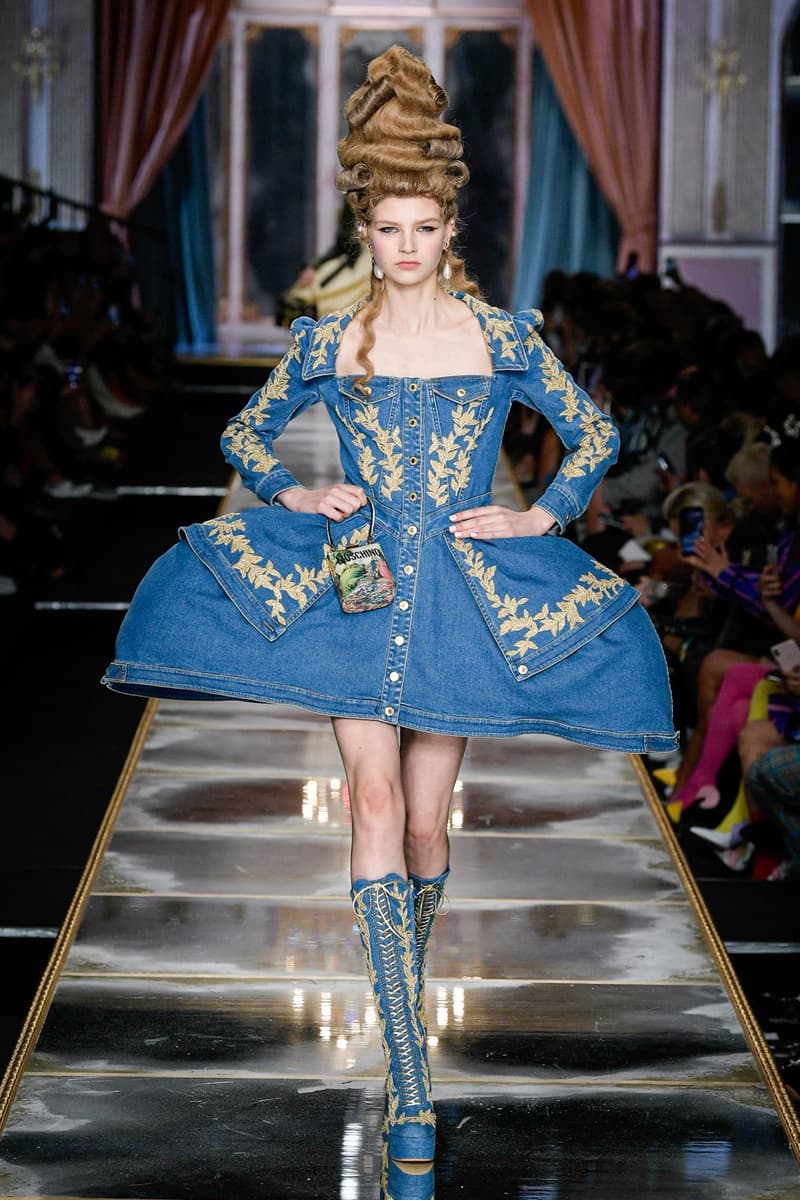 1 of 66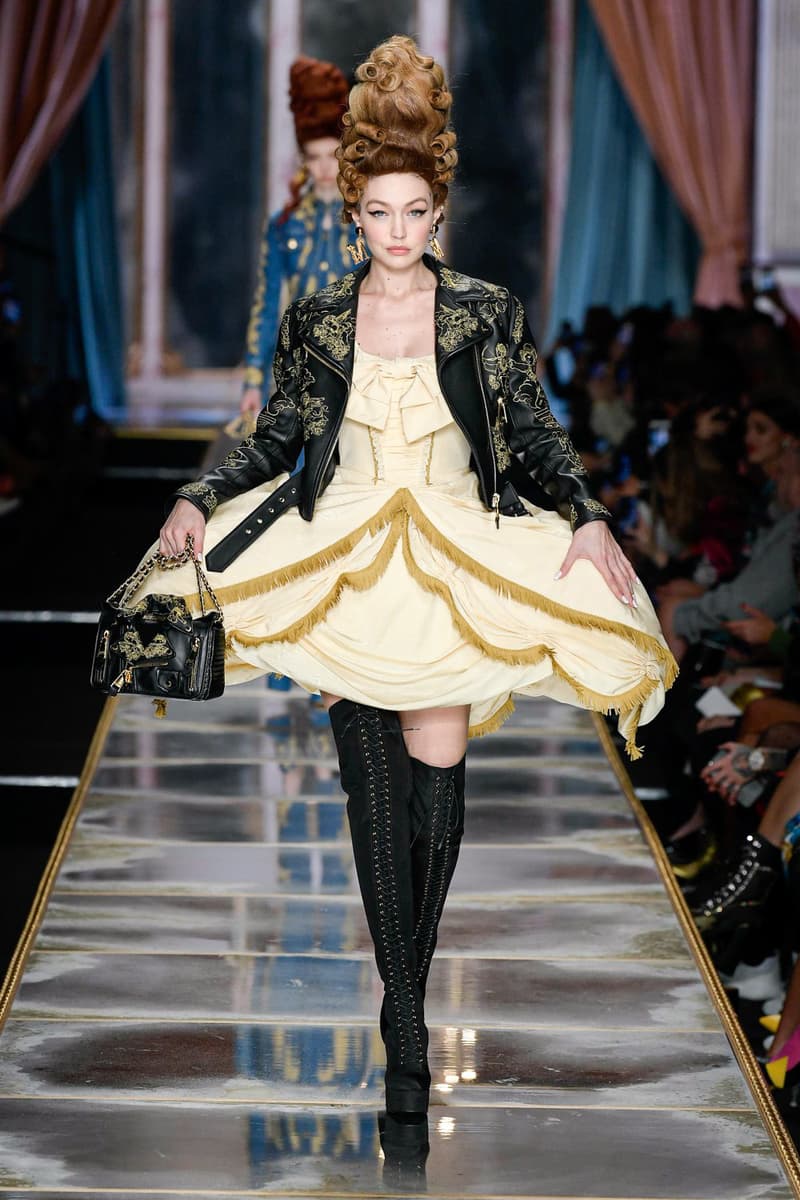 2 of 66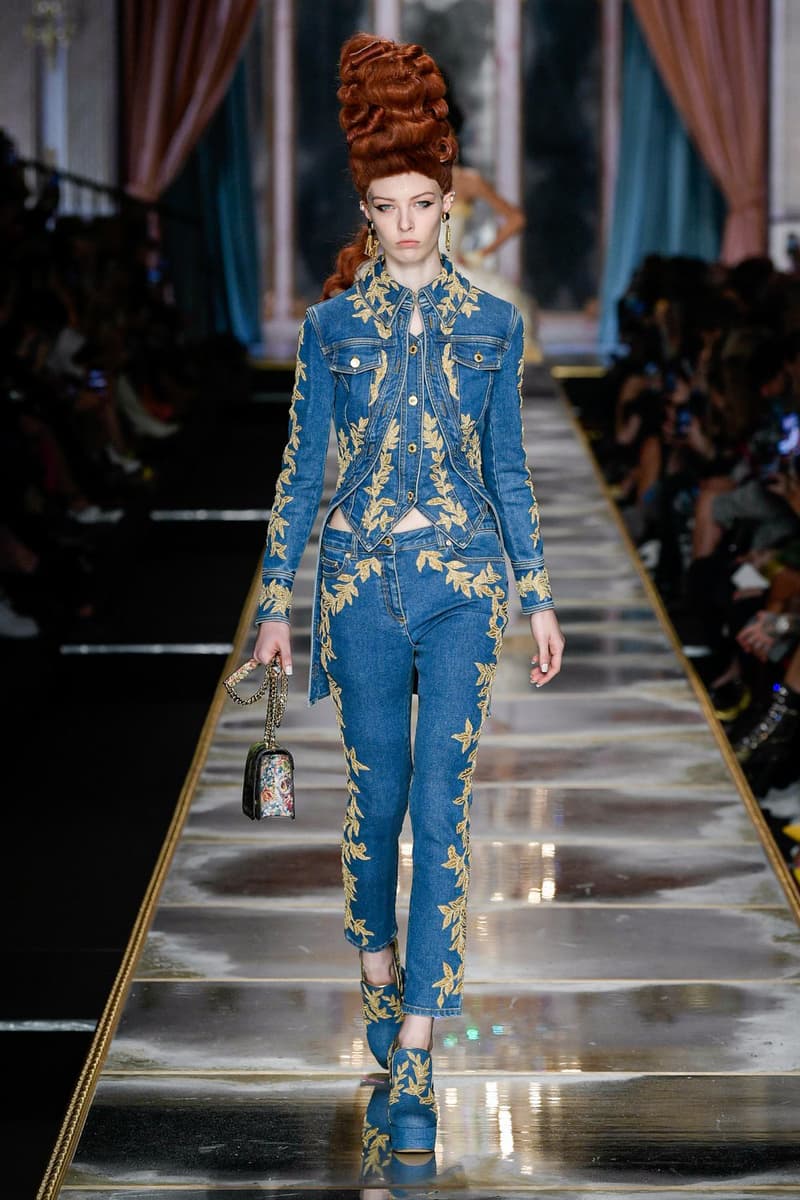 3 of 66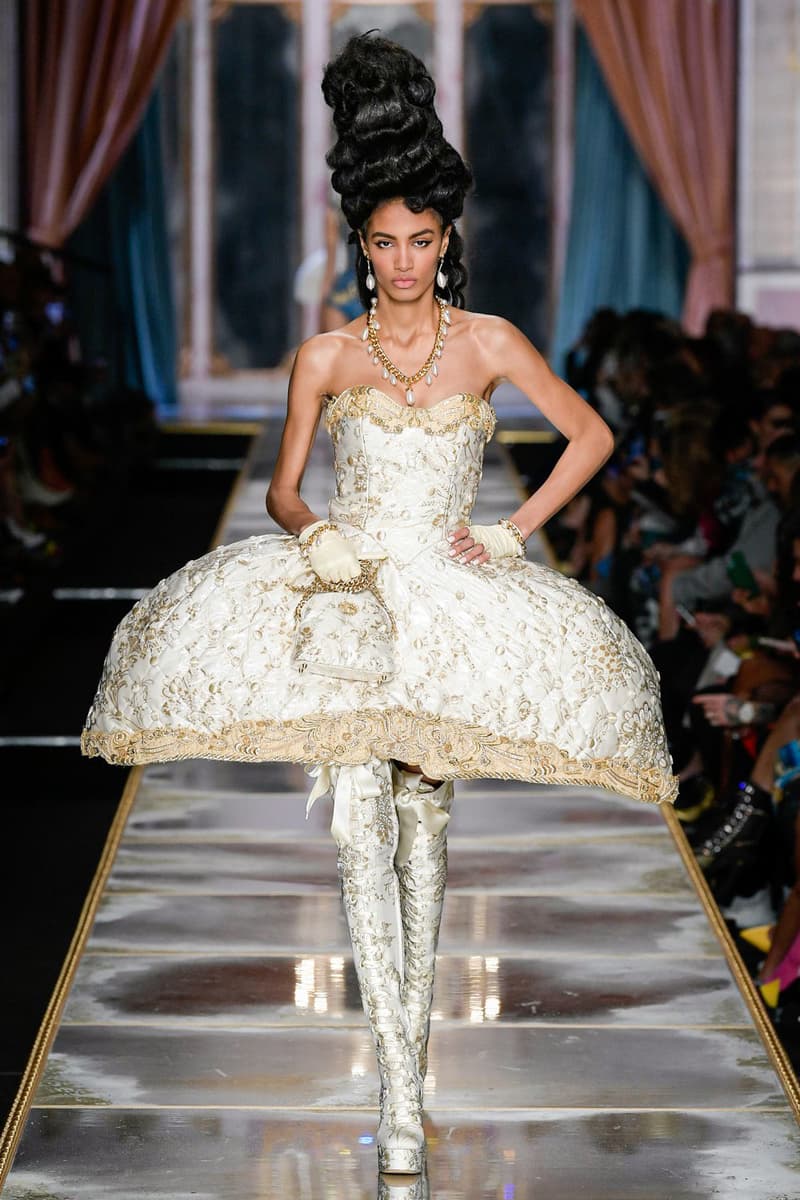 4 of 66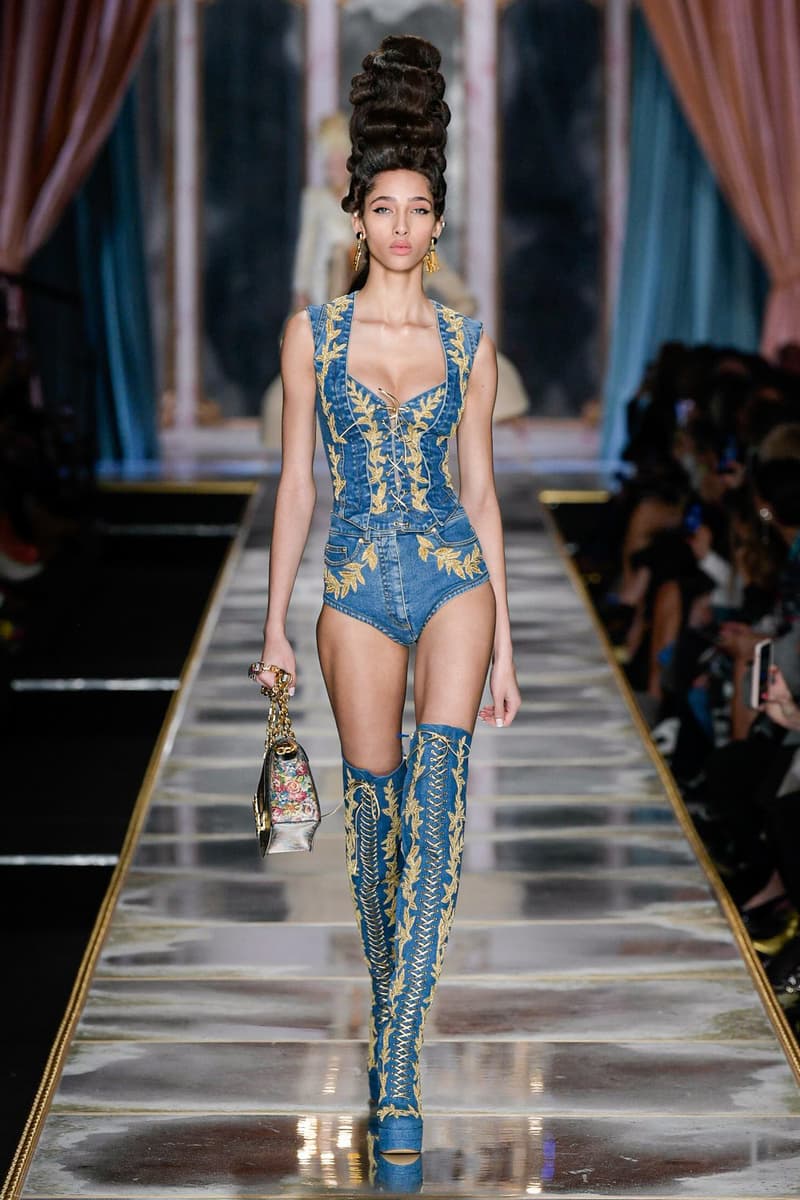 5 of 66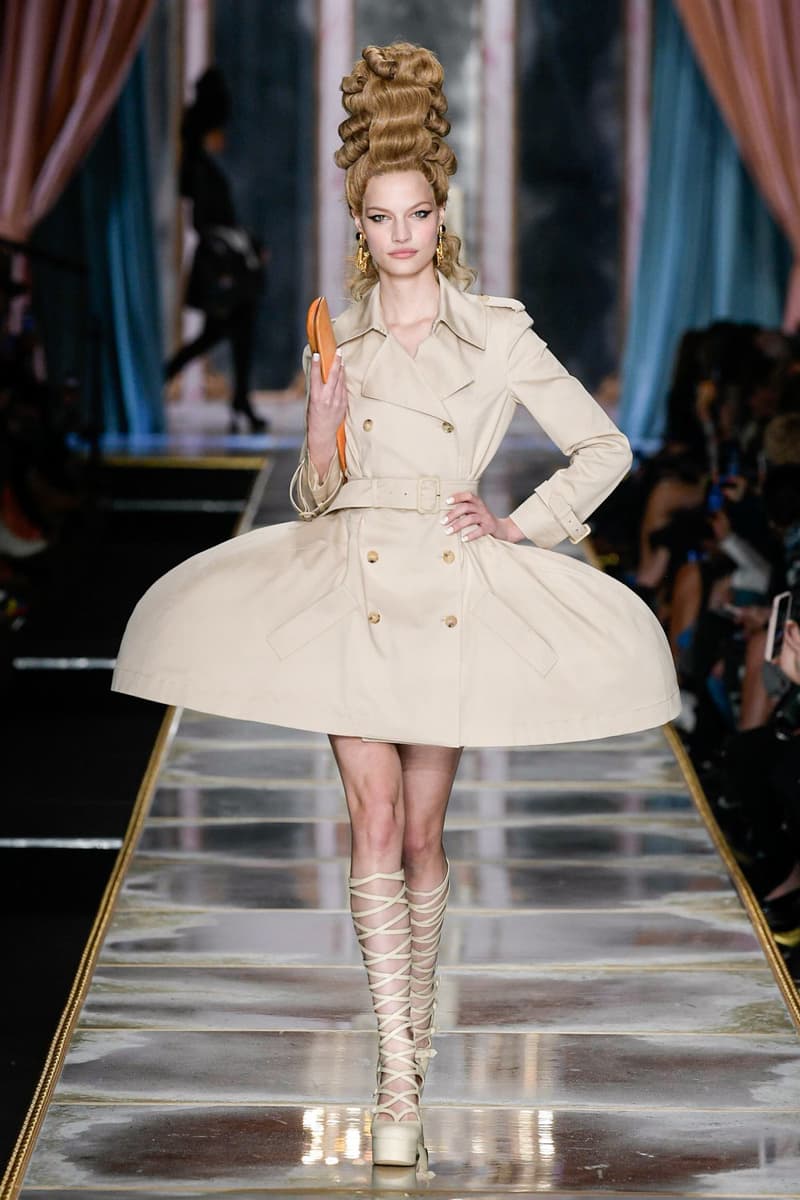 6 of 66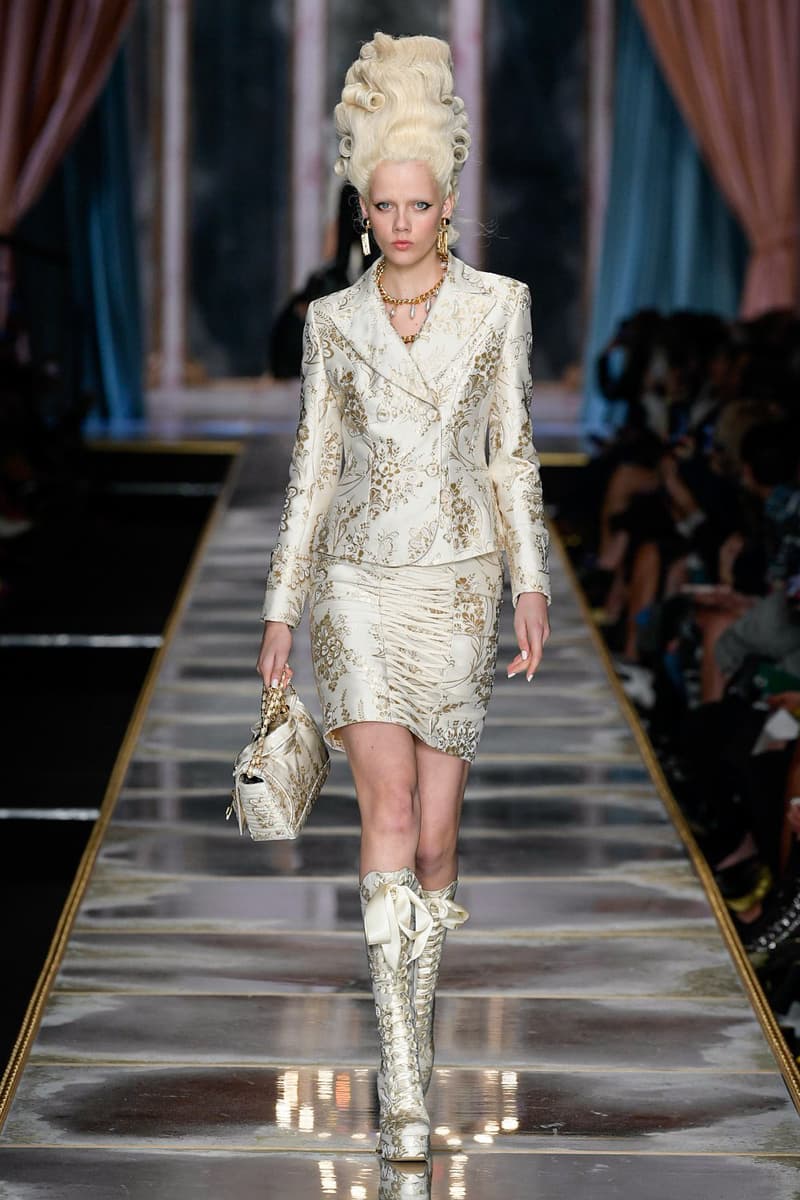 7 of 66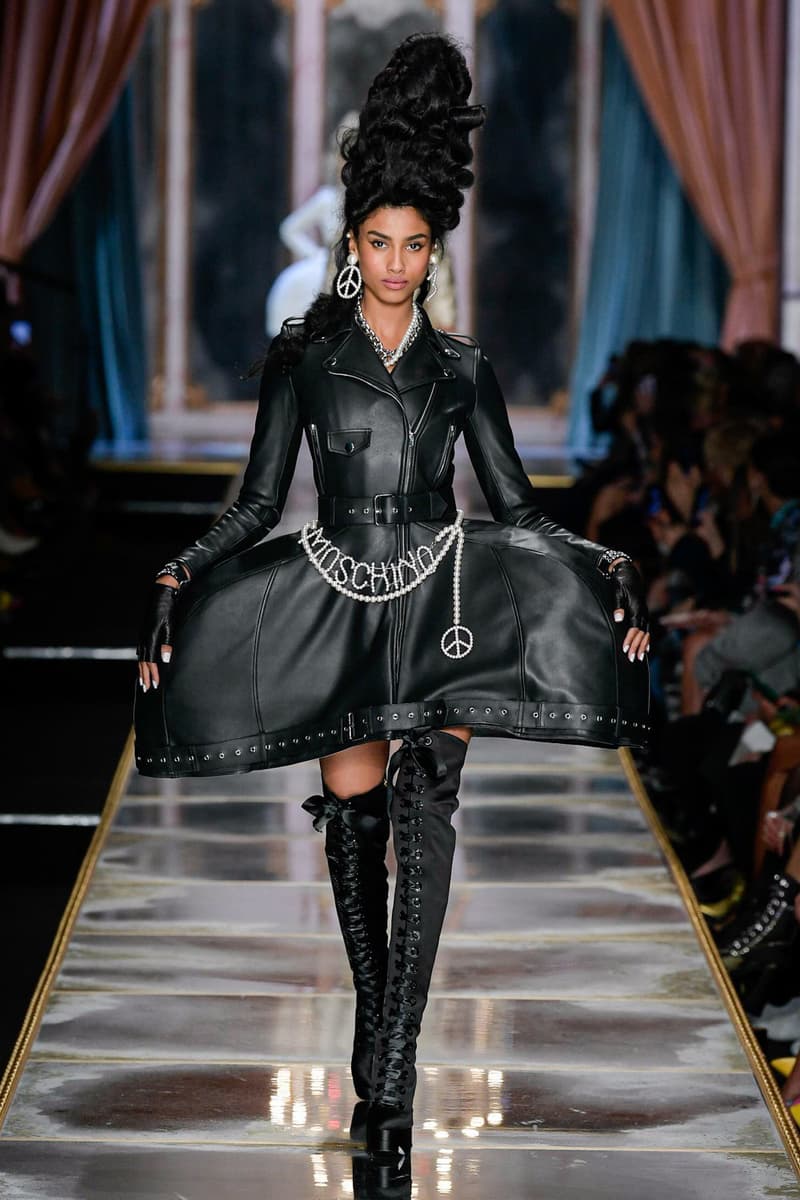 8 of 66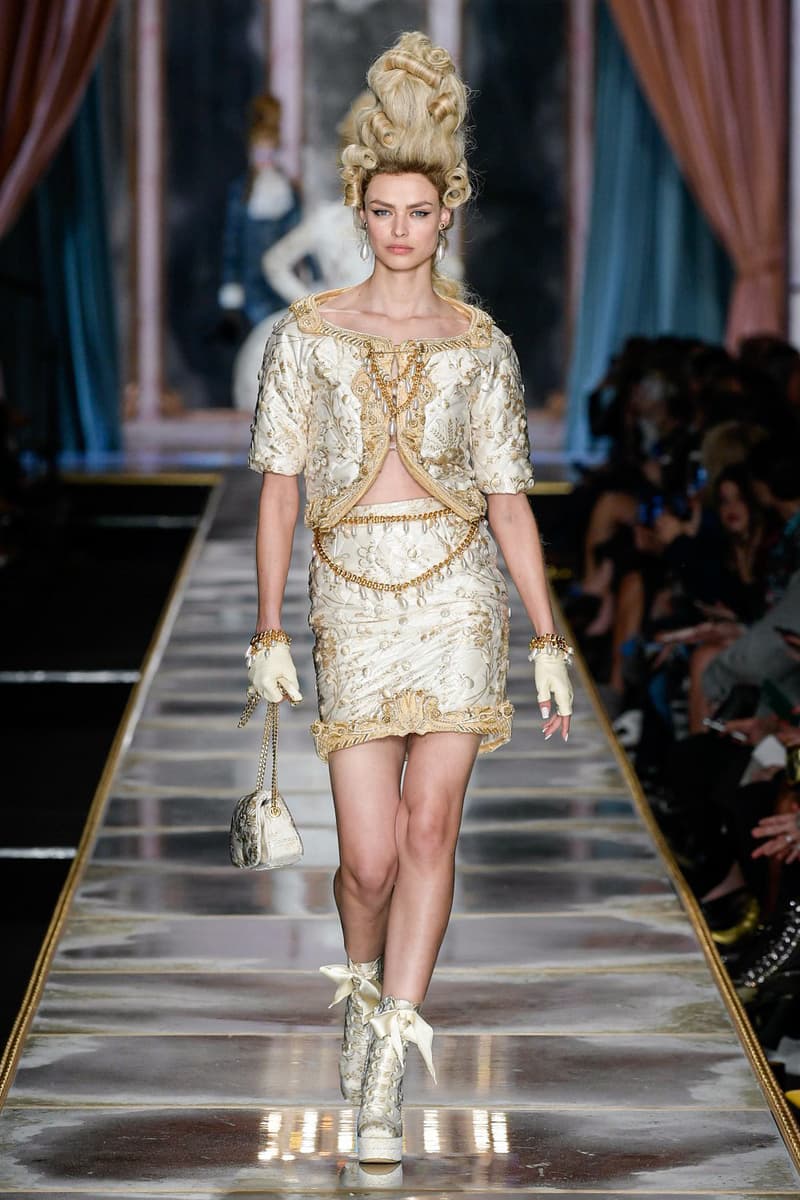 9 of 66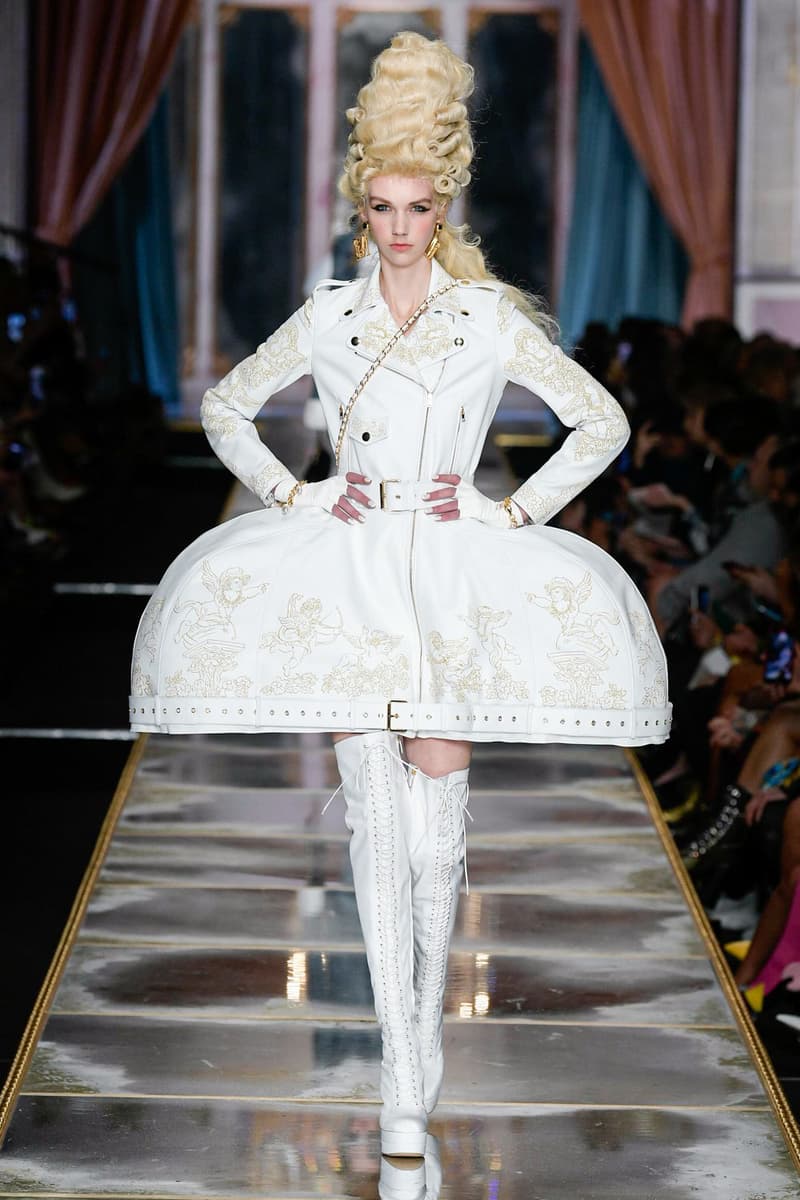 10 of 66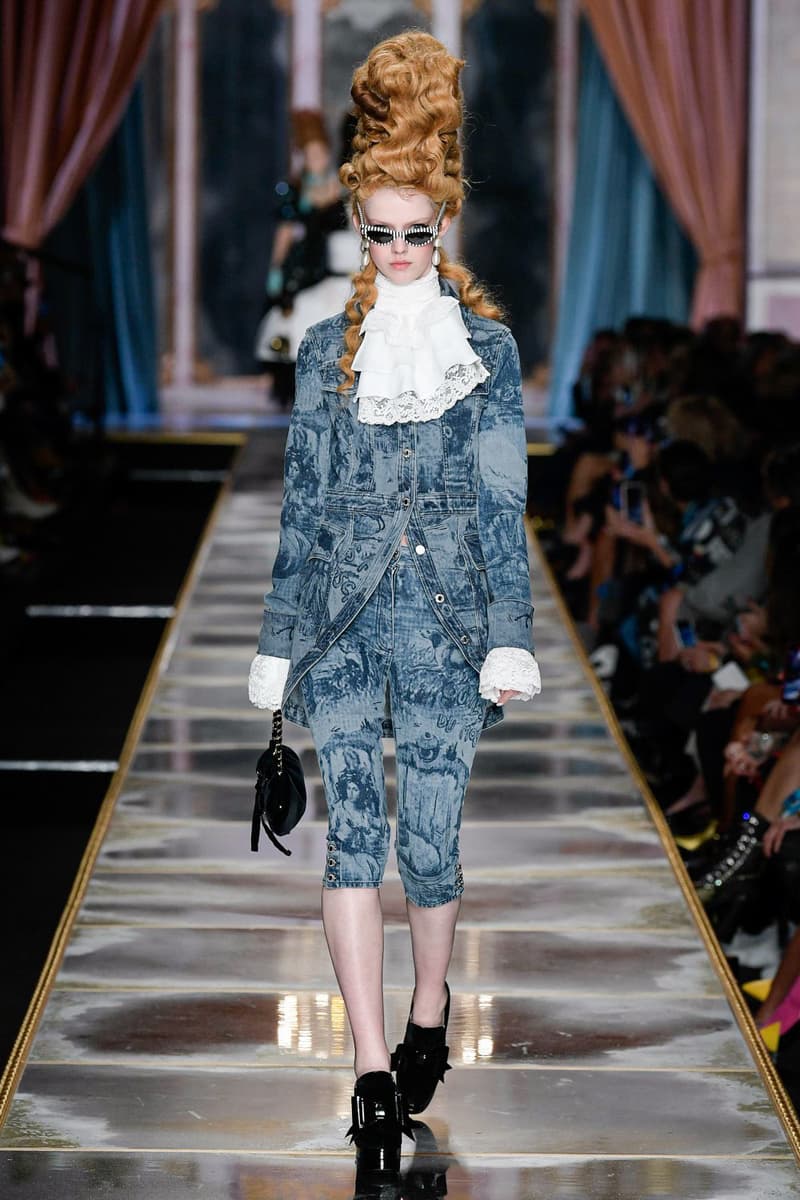 11 of 66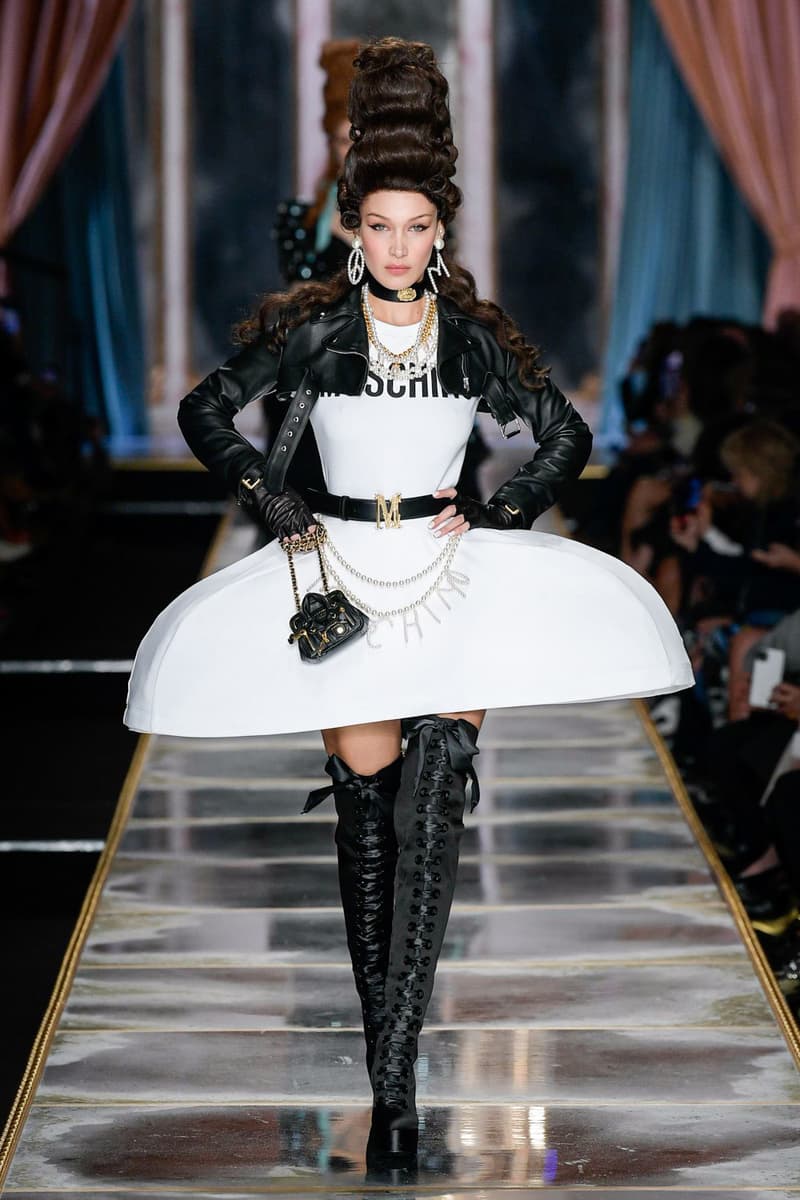 12 of 66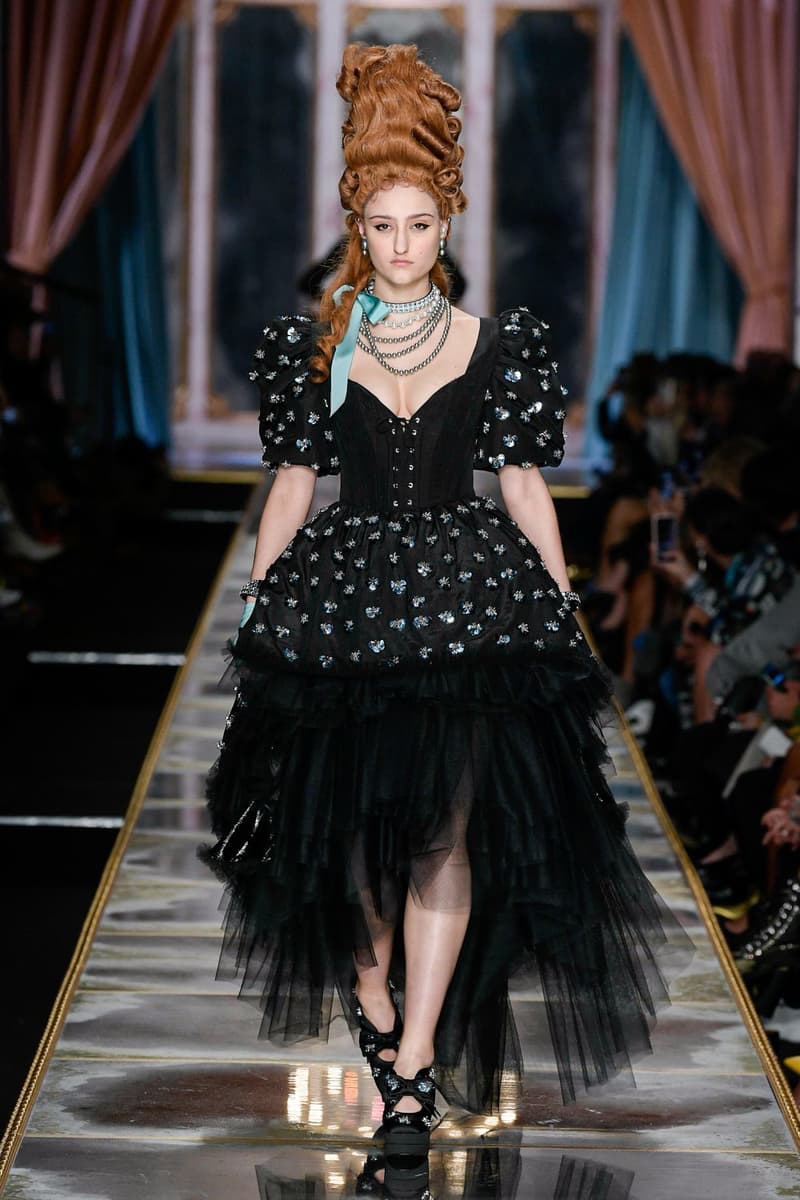 13 of 66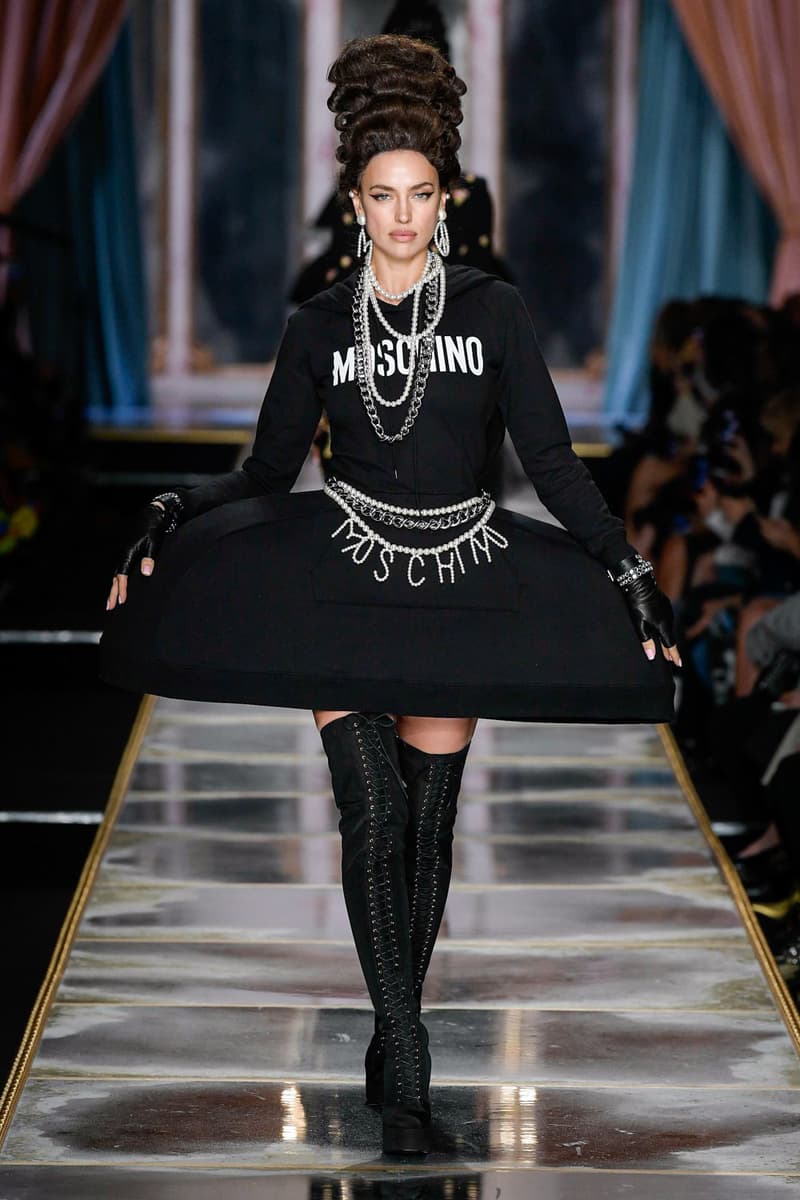 14 of 66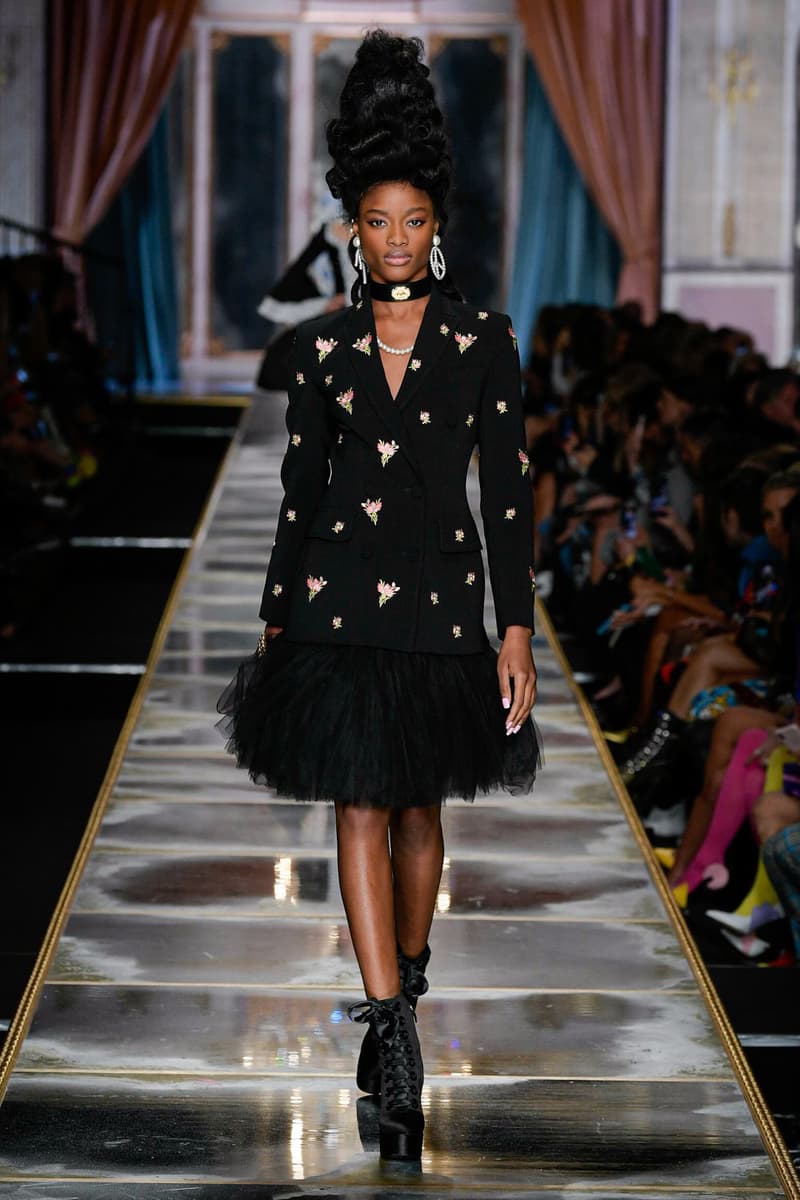 15 of 66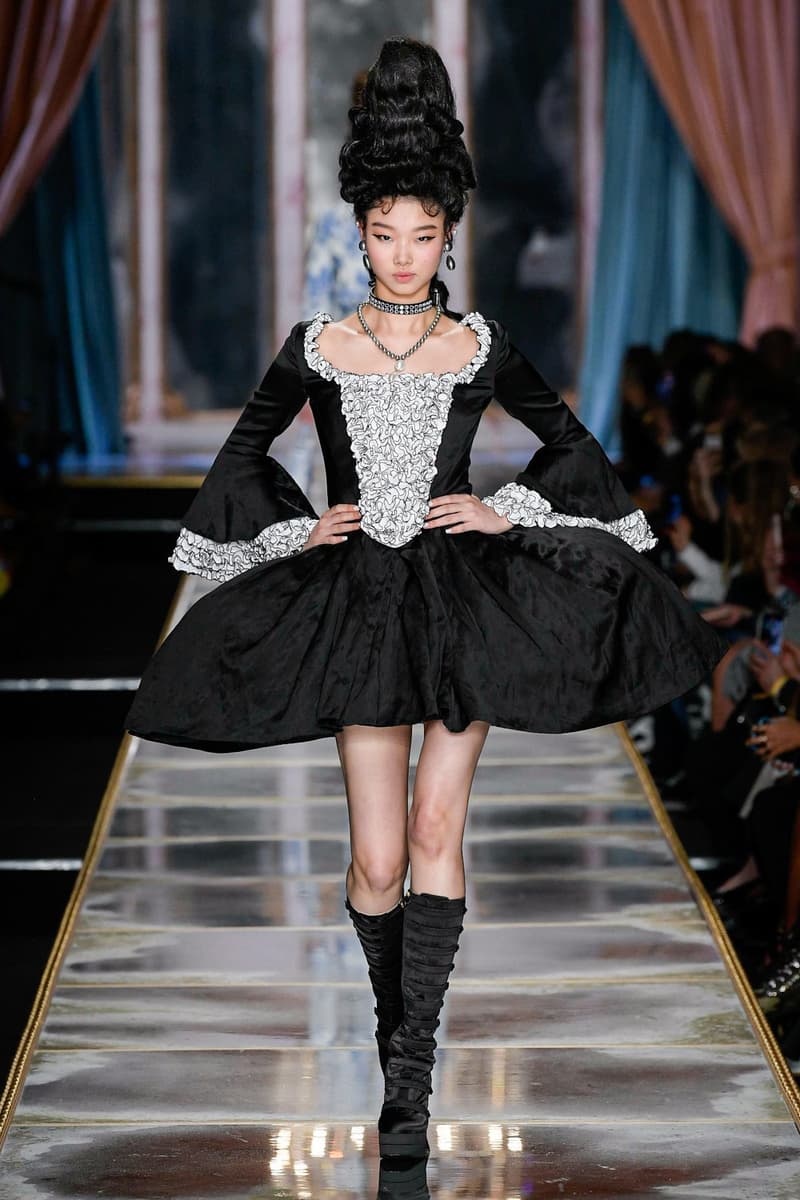 16 of 66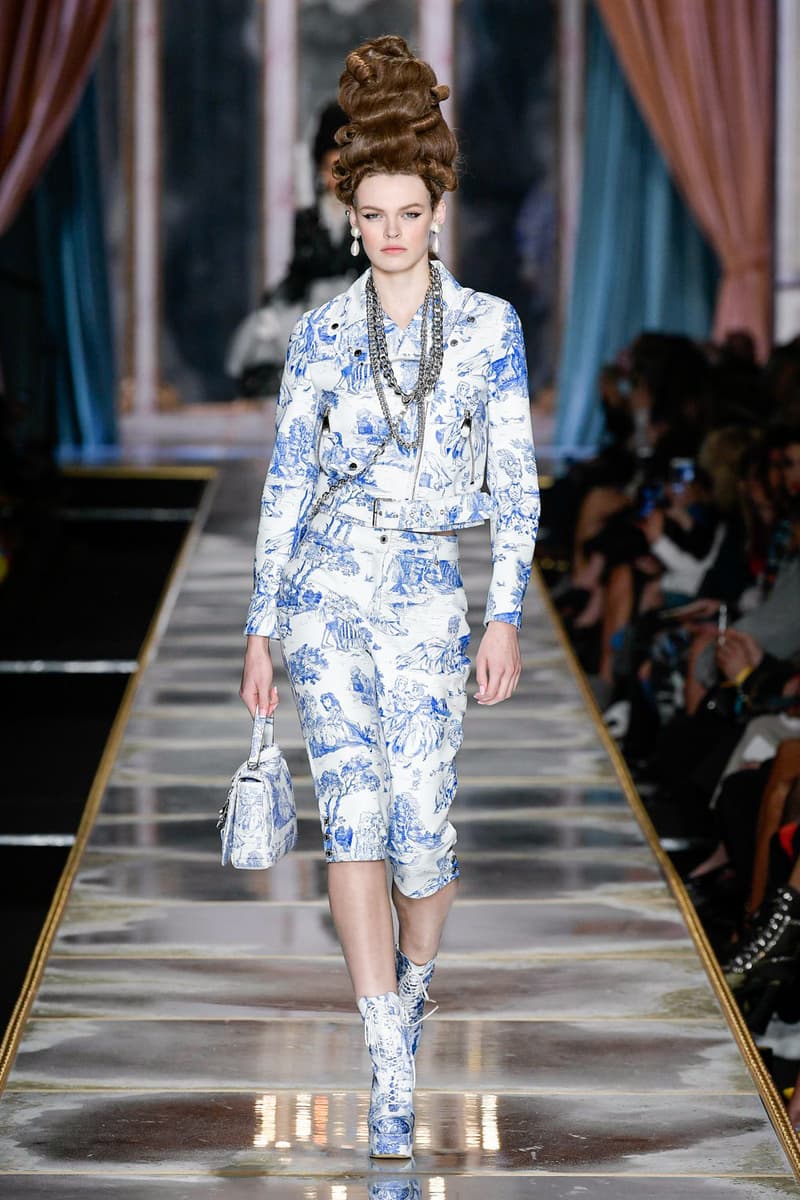 17 of 66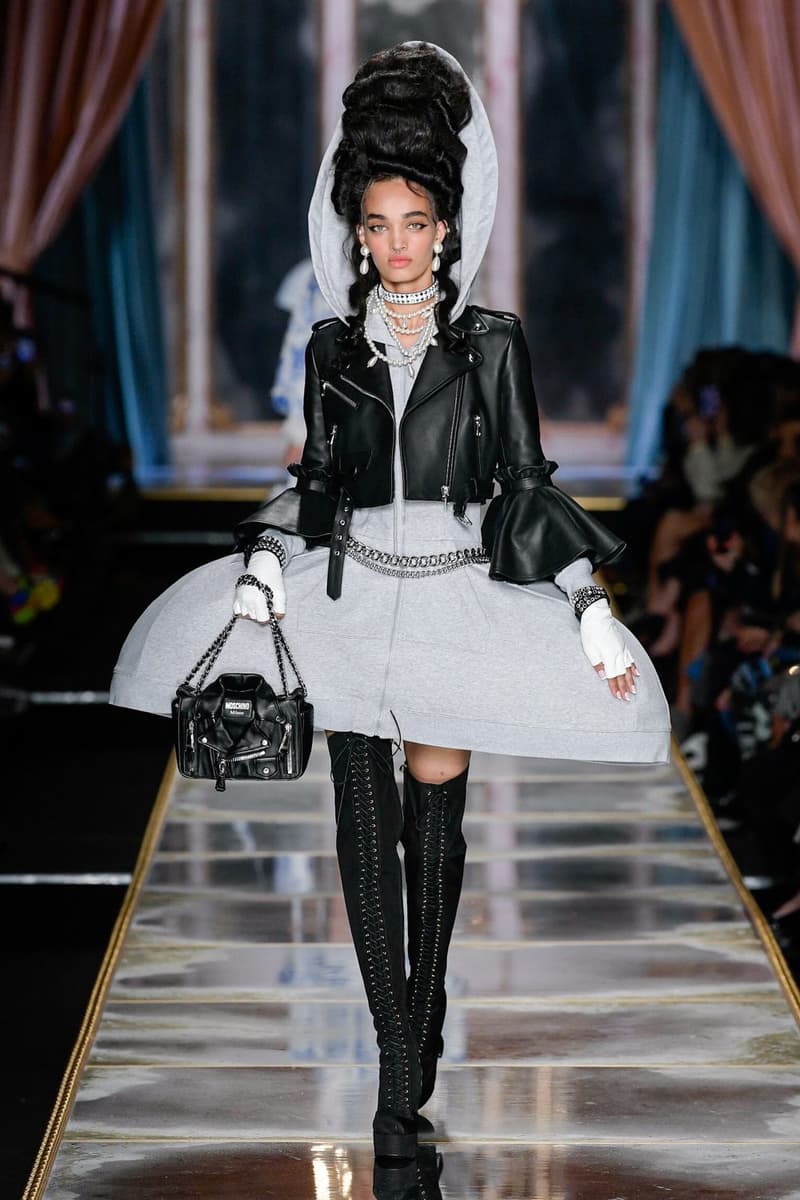 18 of 66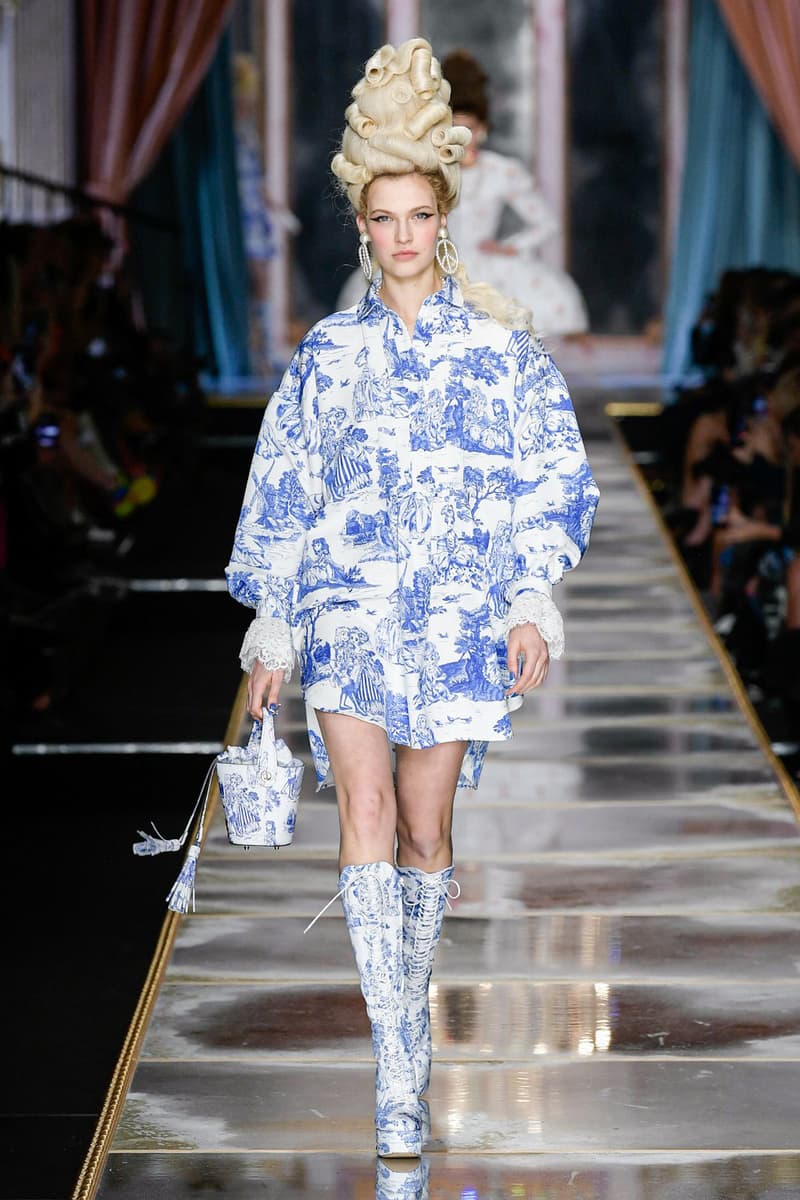 19 of 66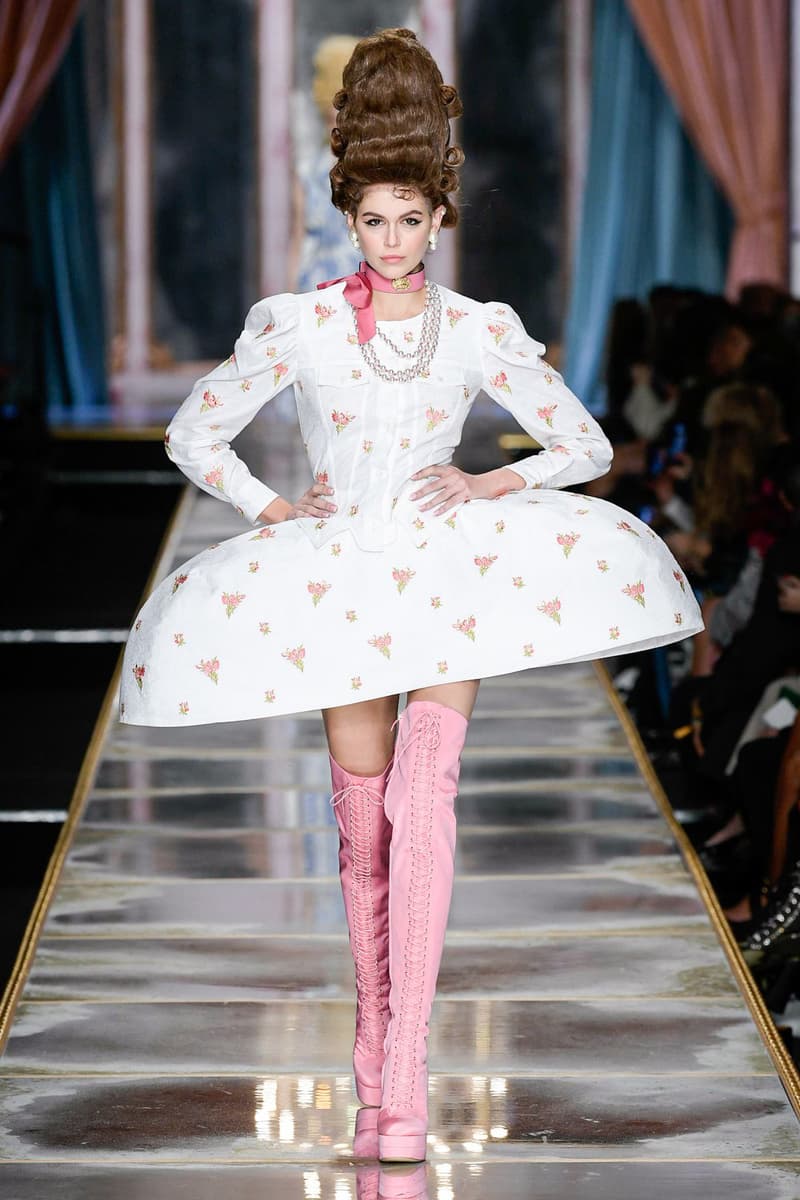 20 of 66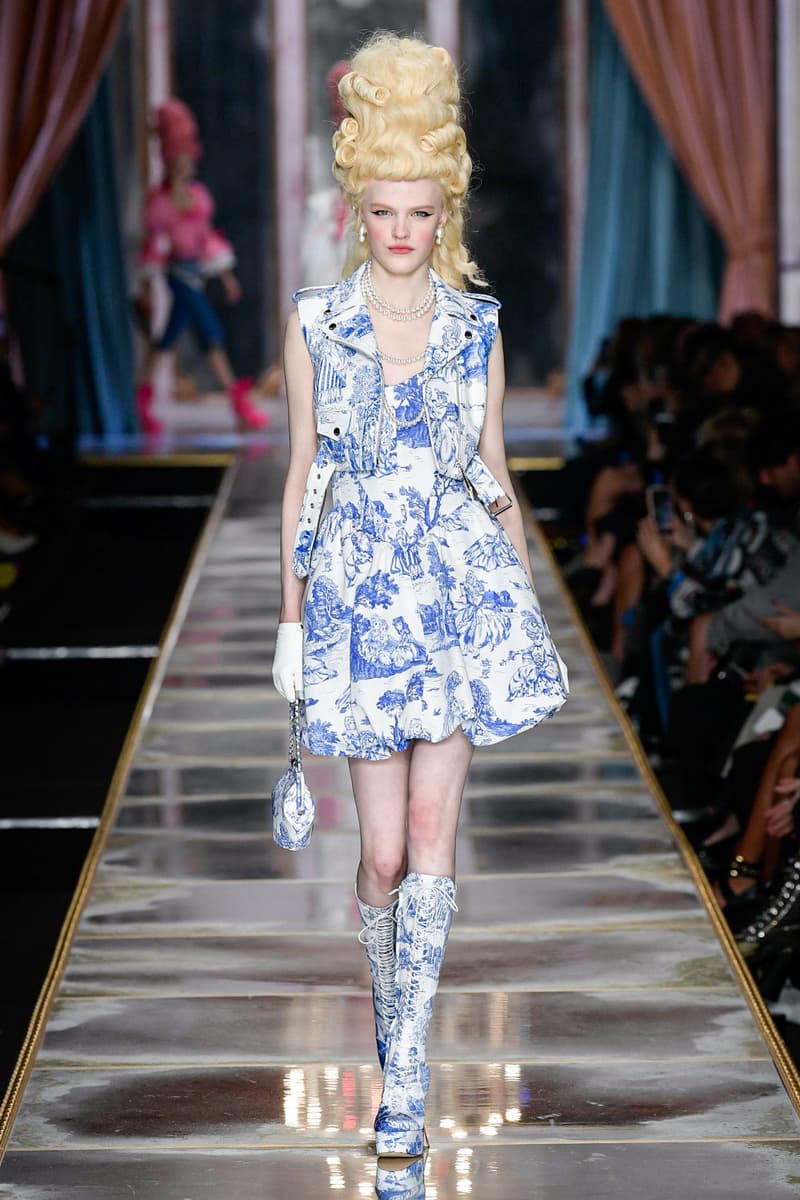 21 of 66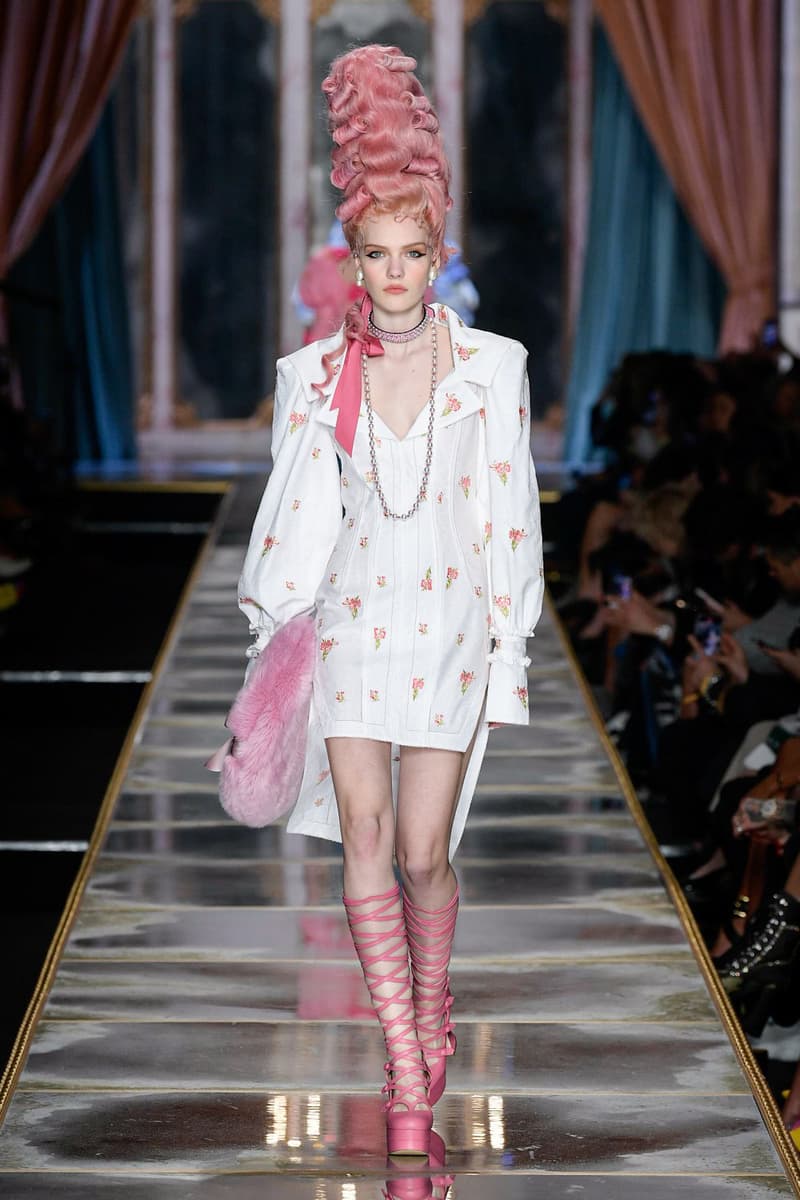 22 of 66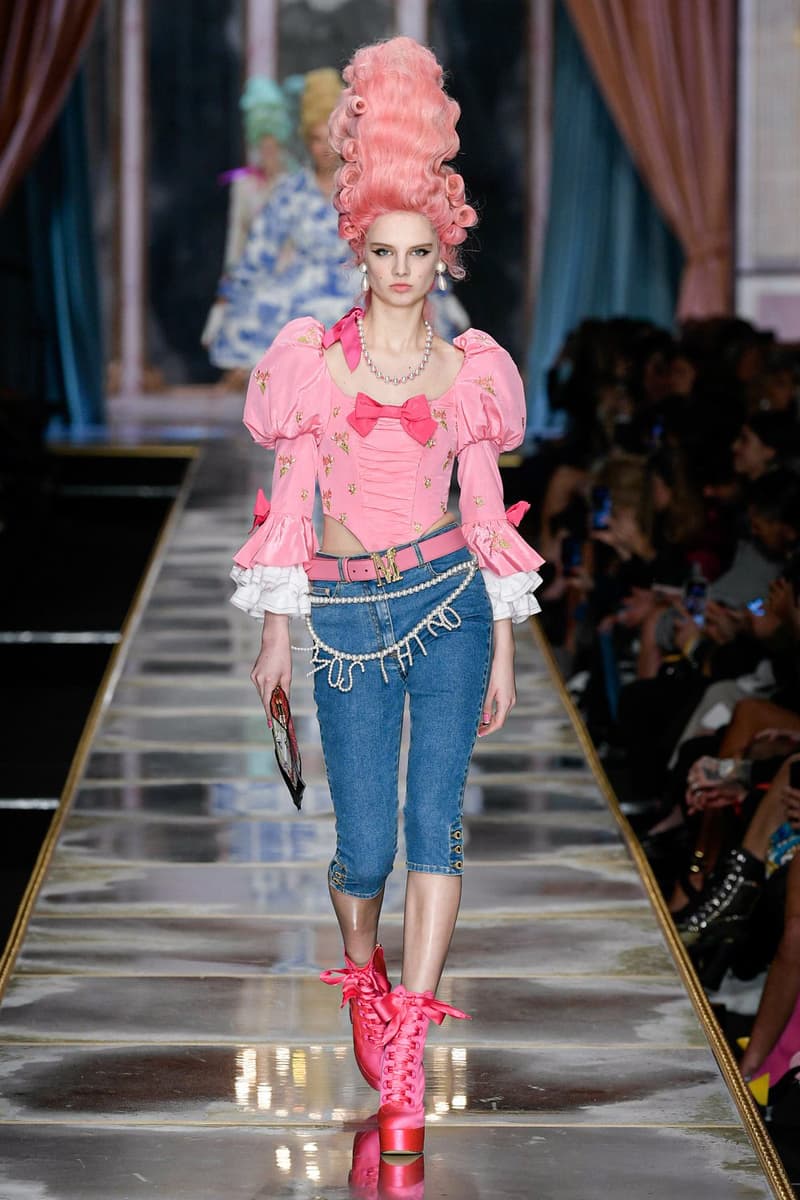 23 of 66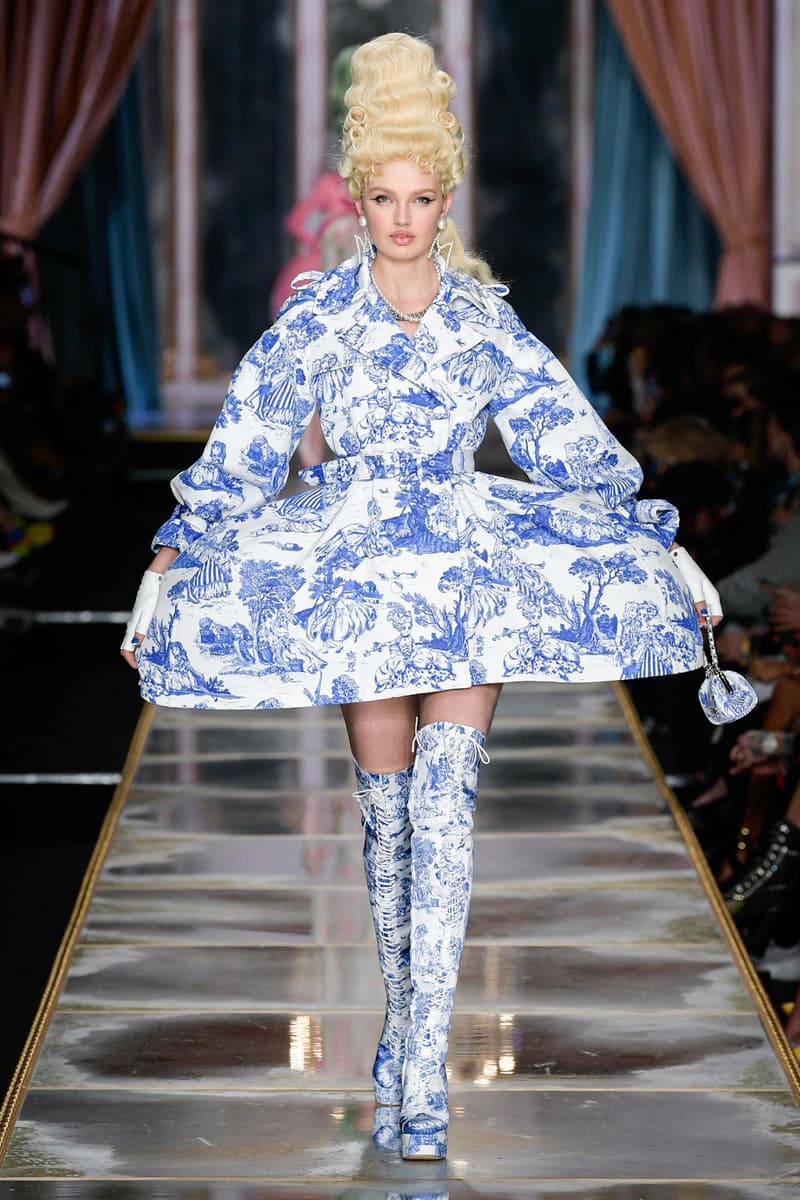 24 of 66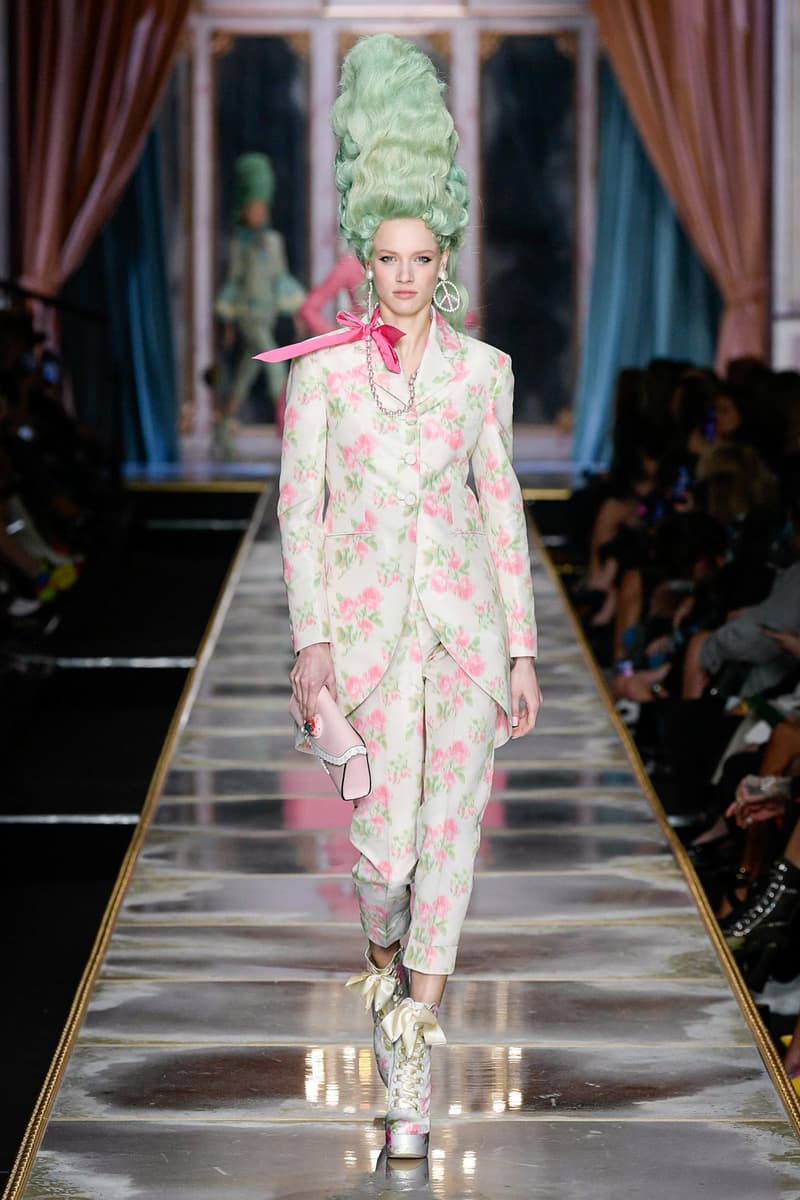 25 of 66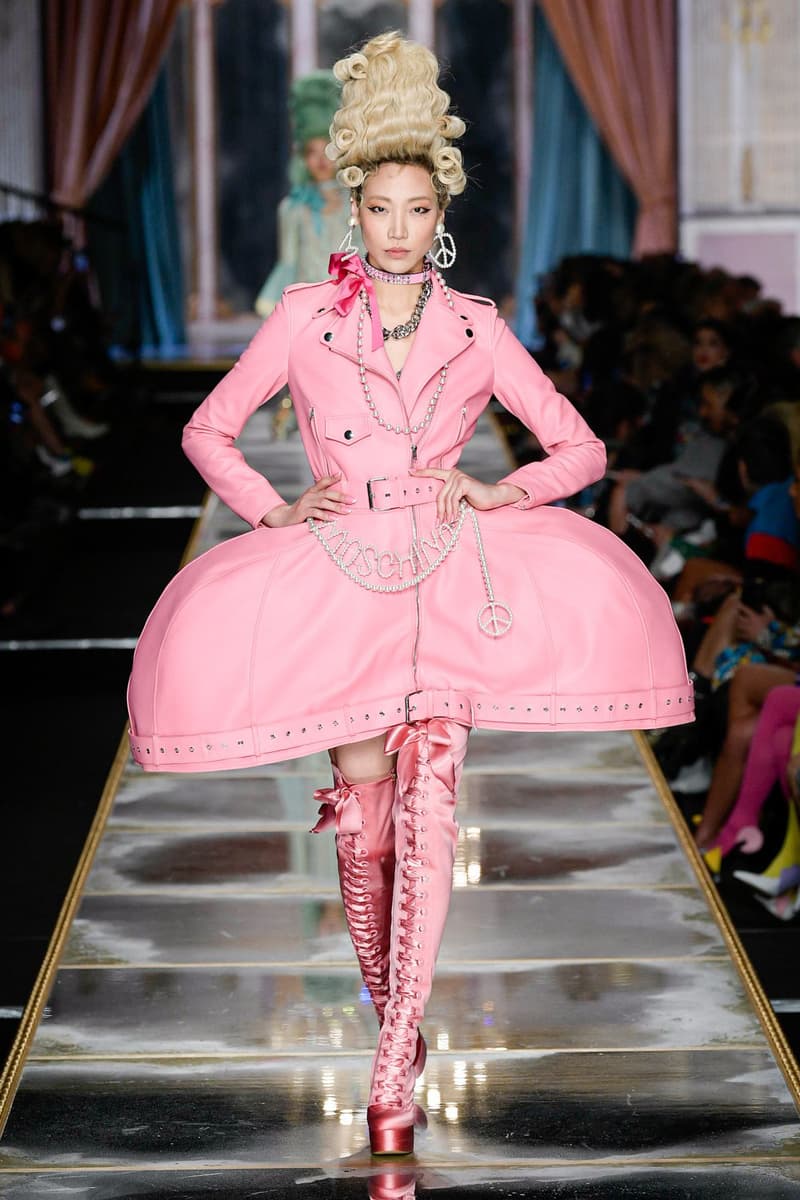 26 of 66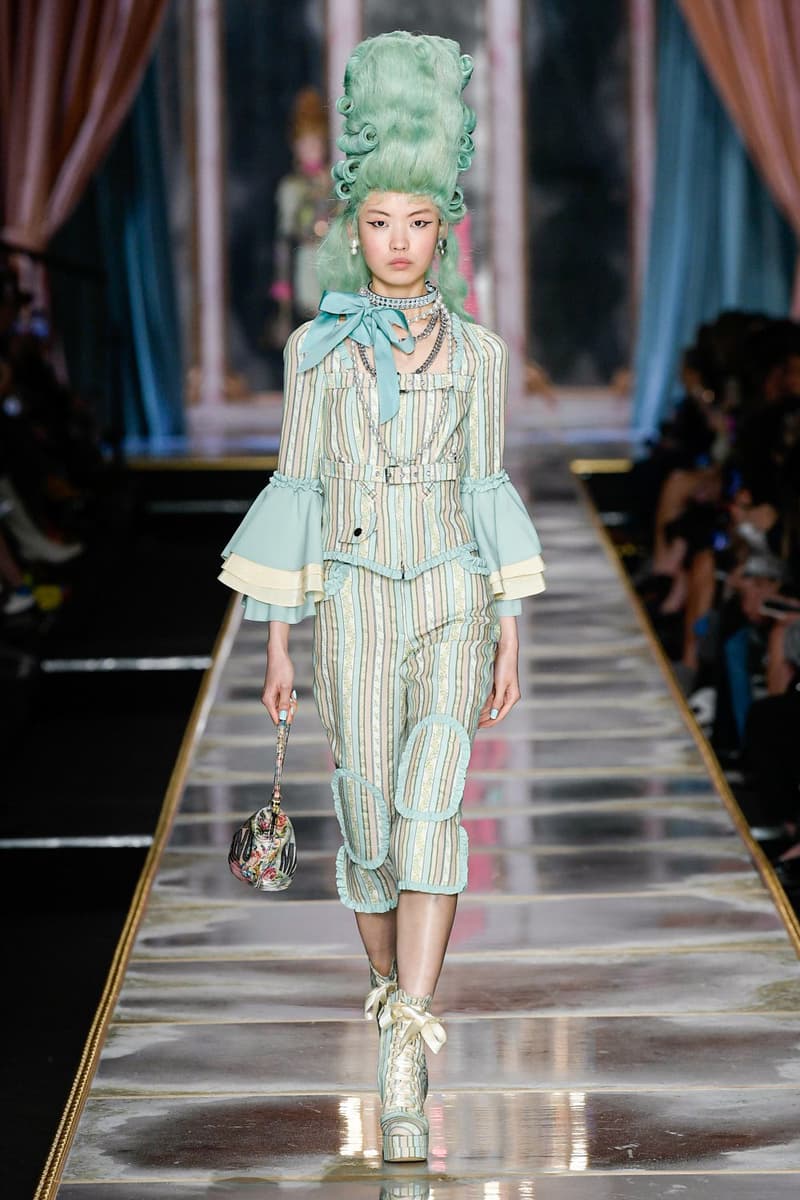 27 of 66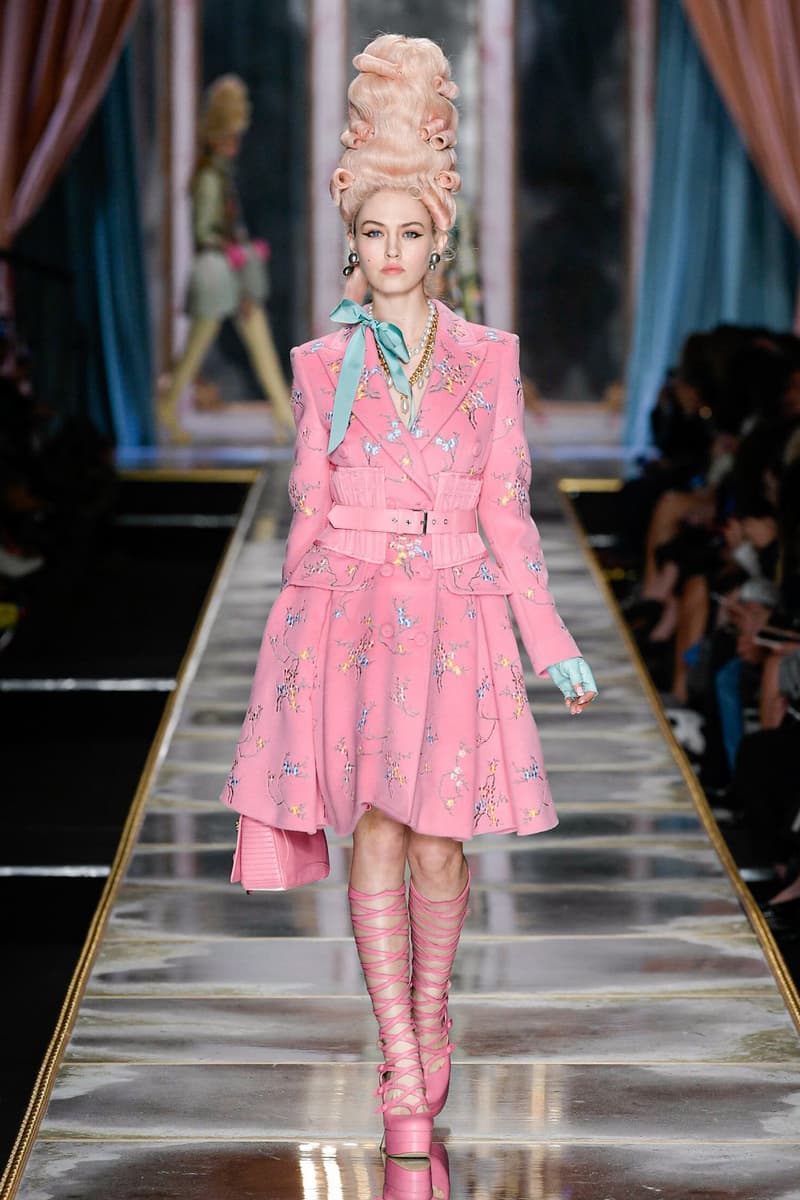 28 of 66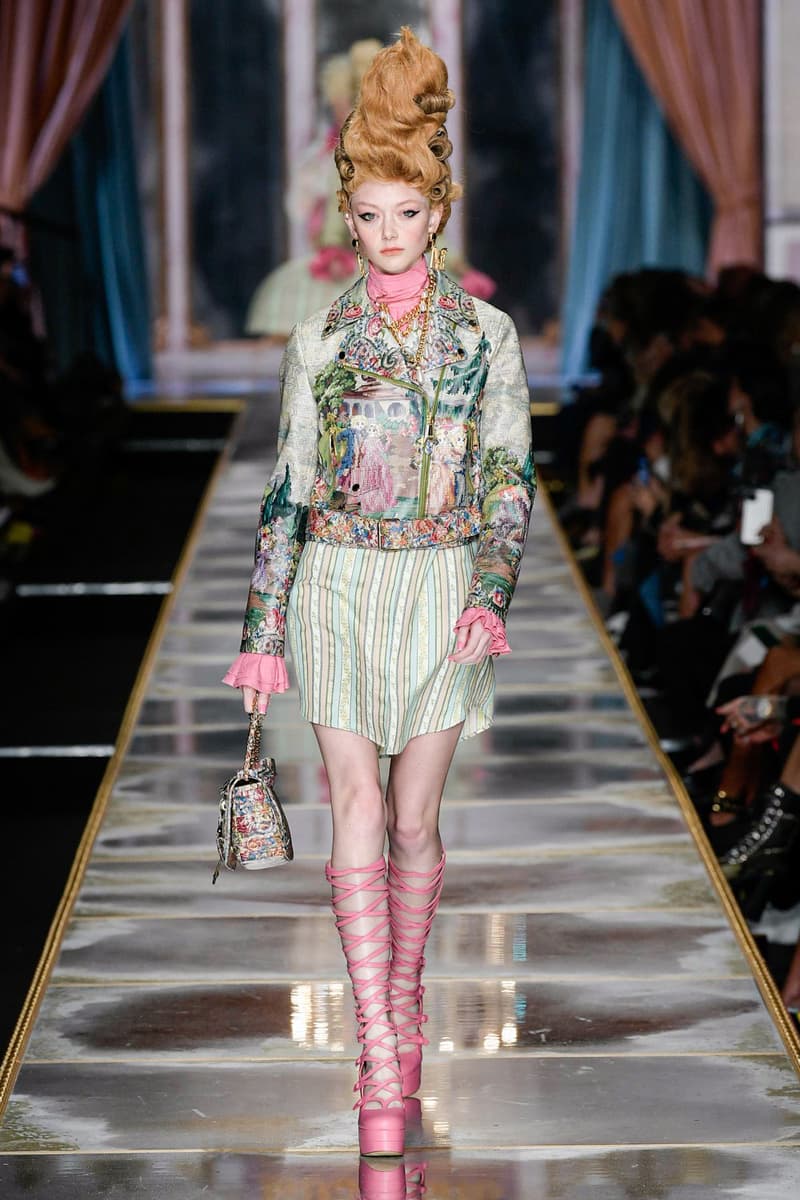 29 of 66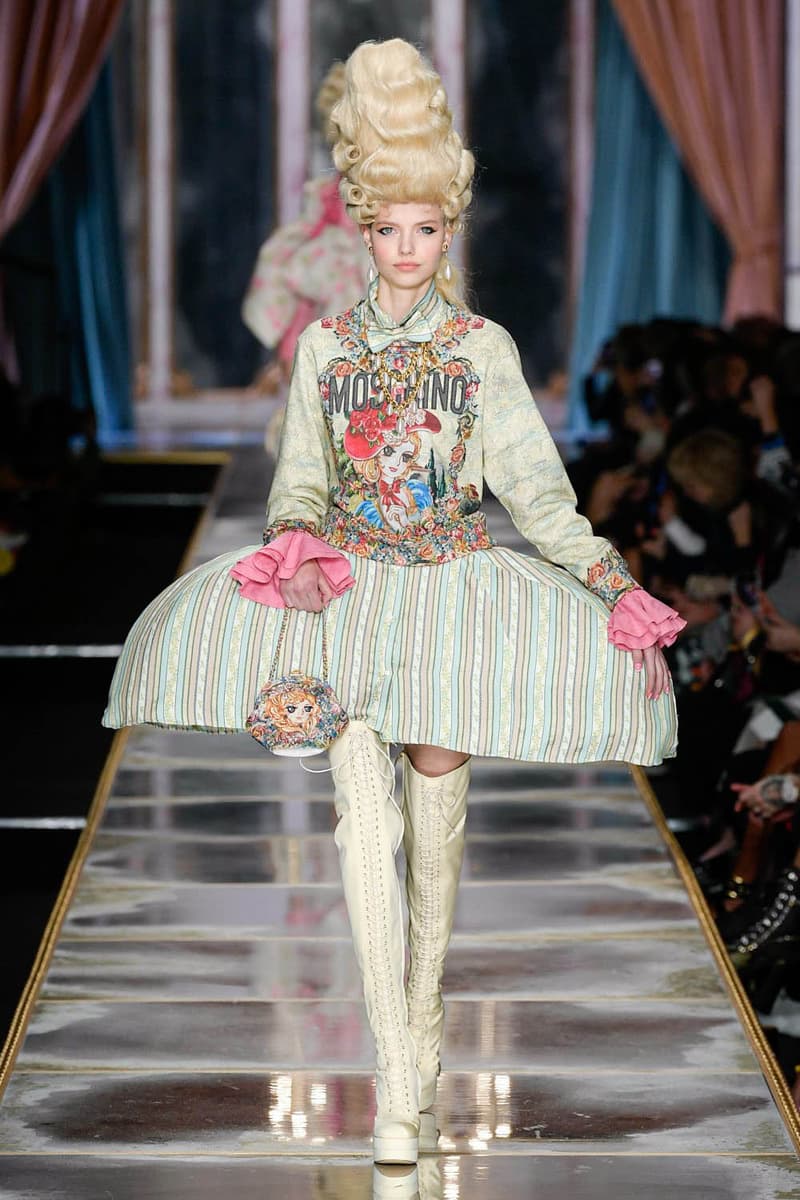 30 of 66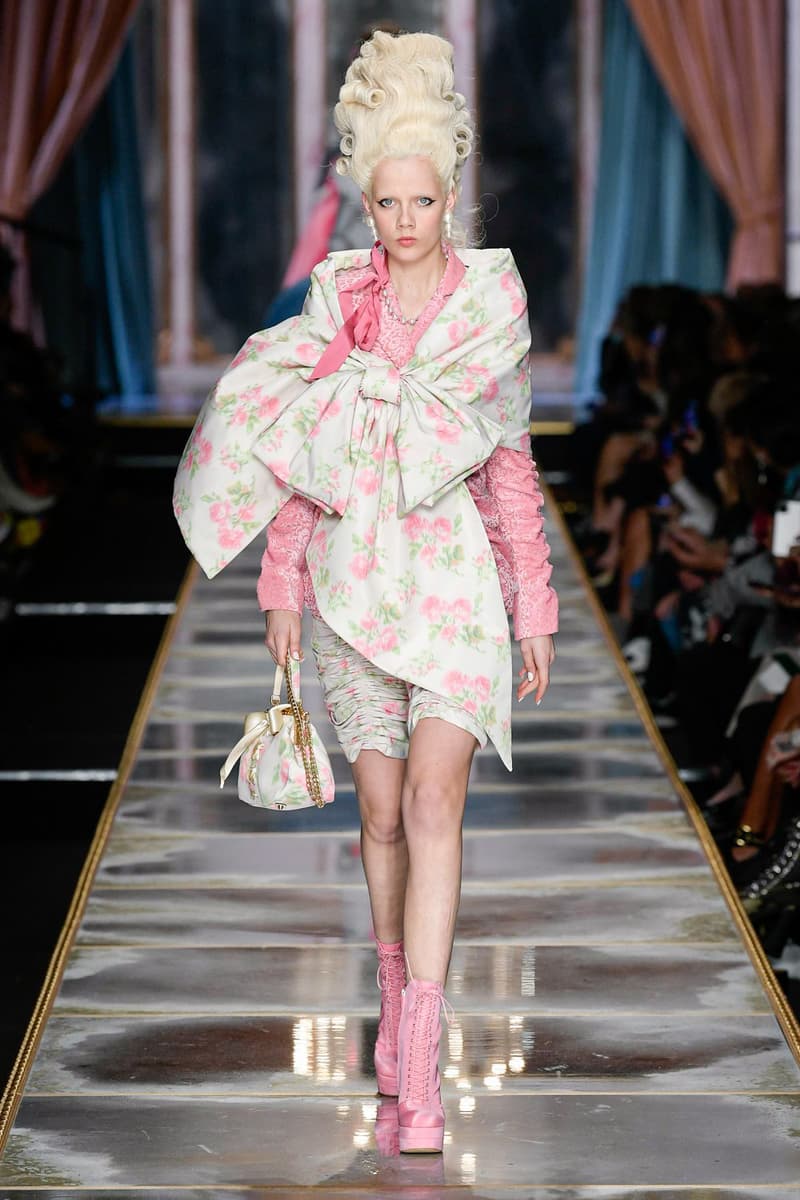 31 of 66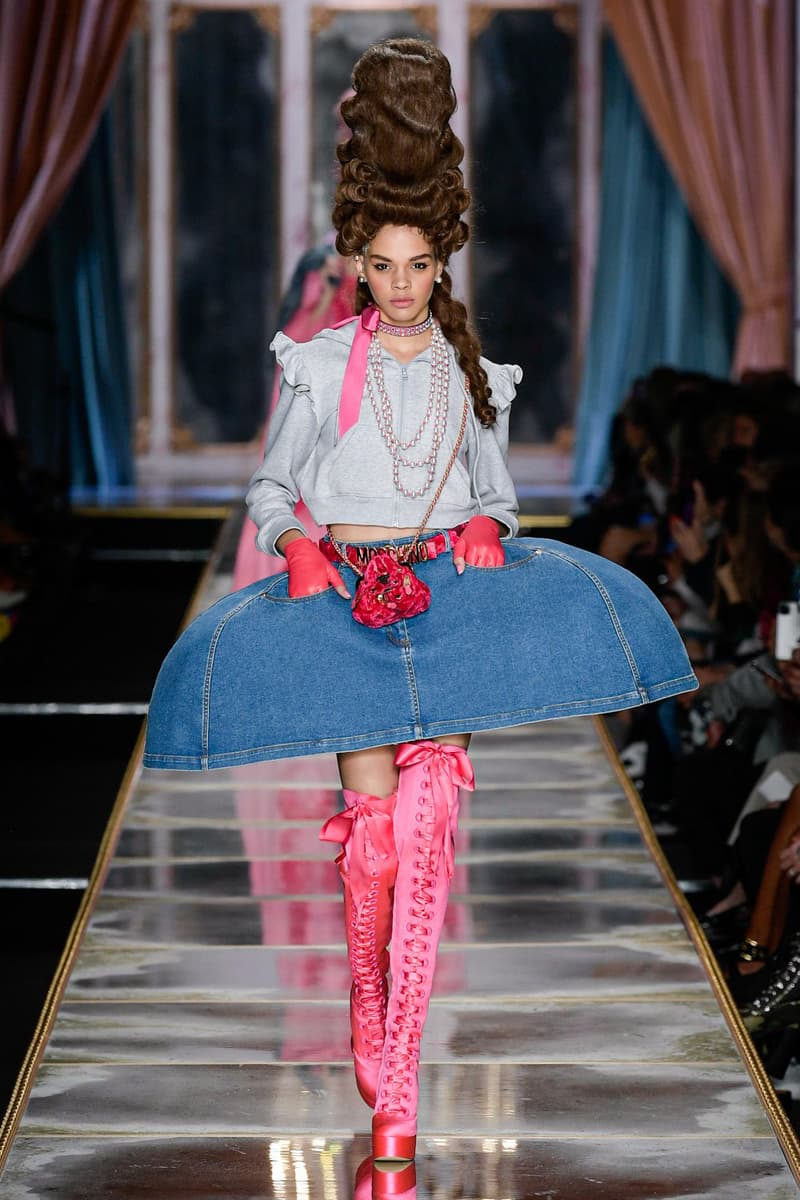 32 of 66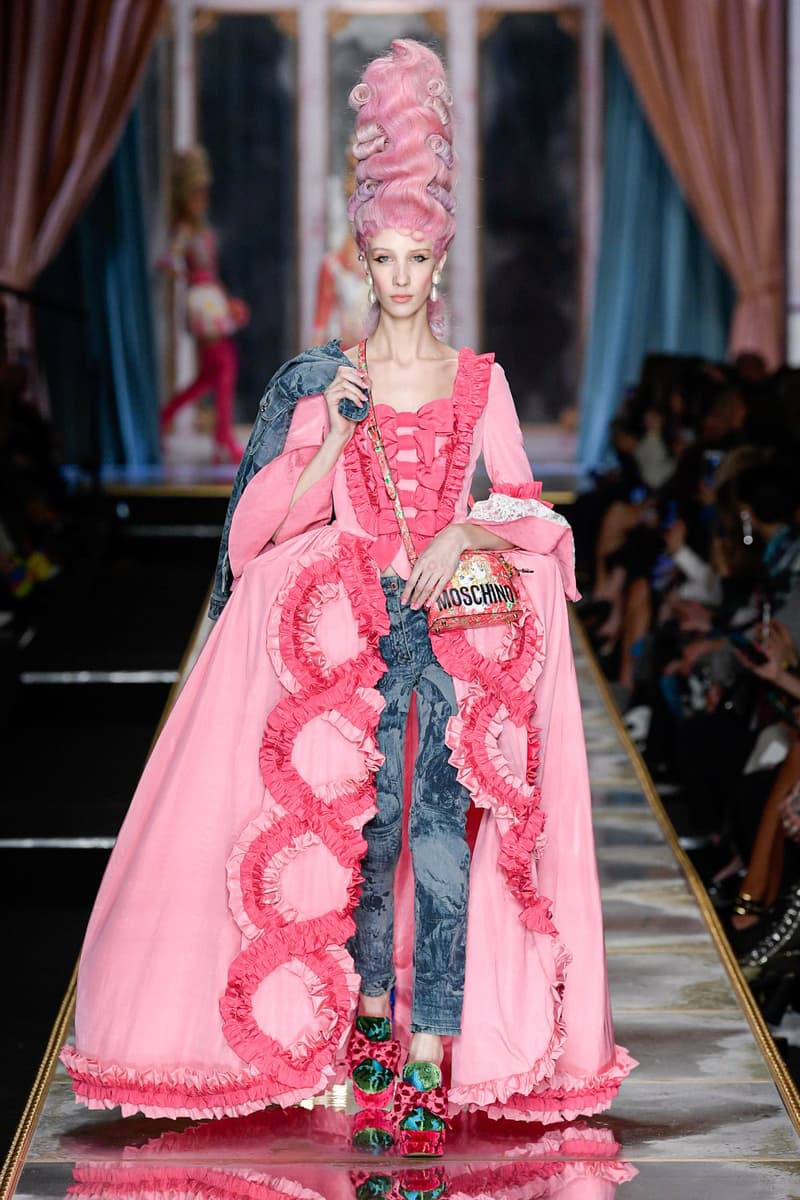 33 of 66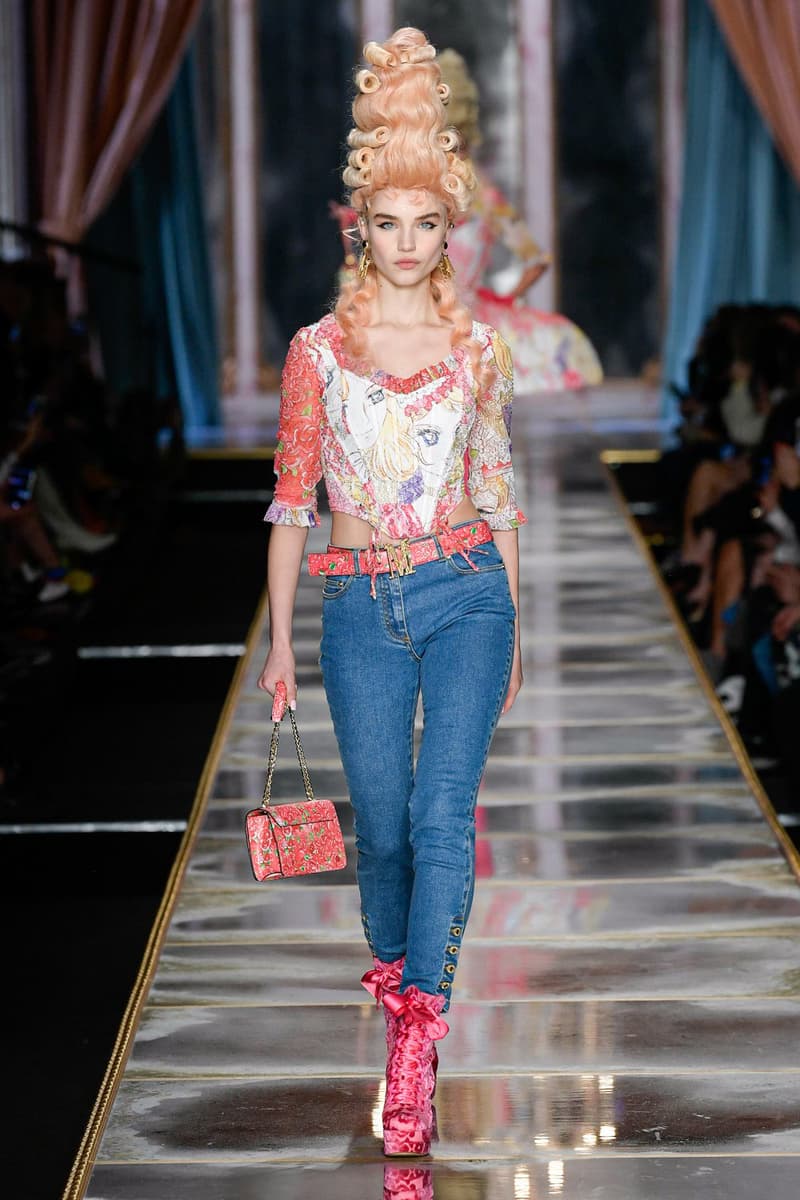 34 of 66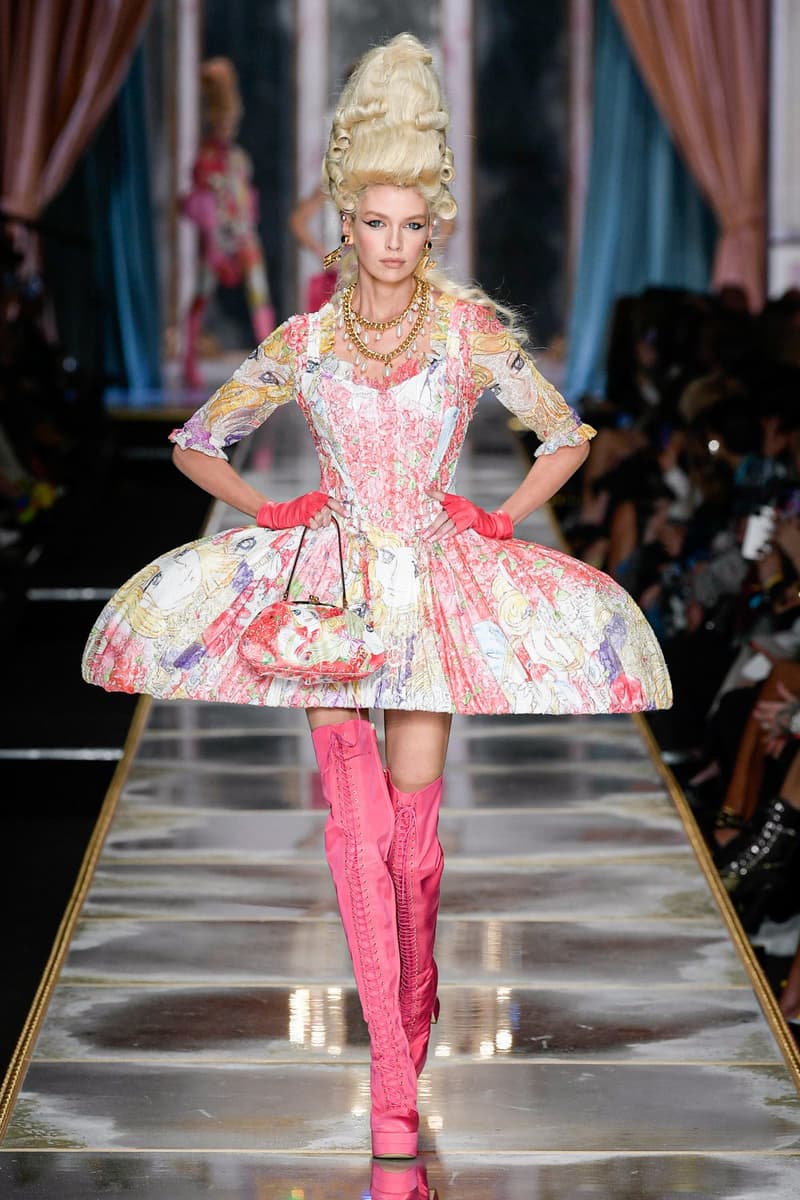 35 of 66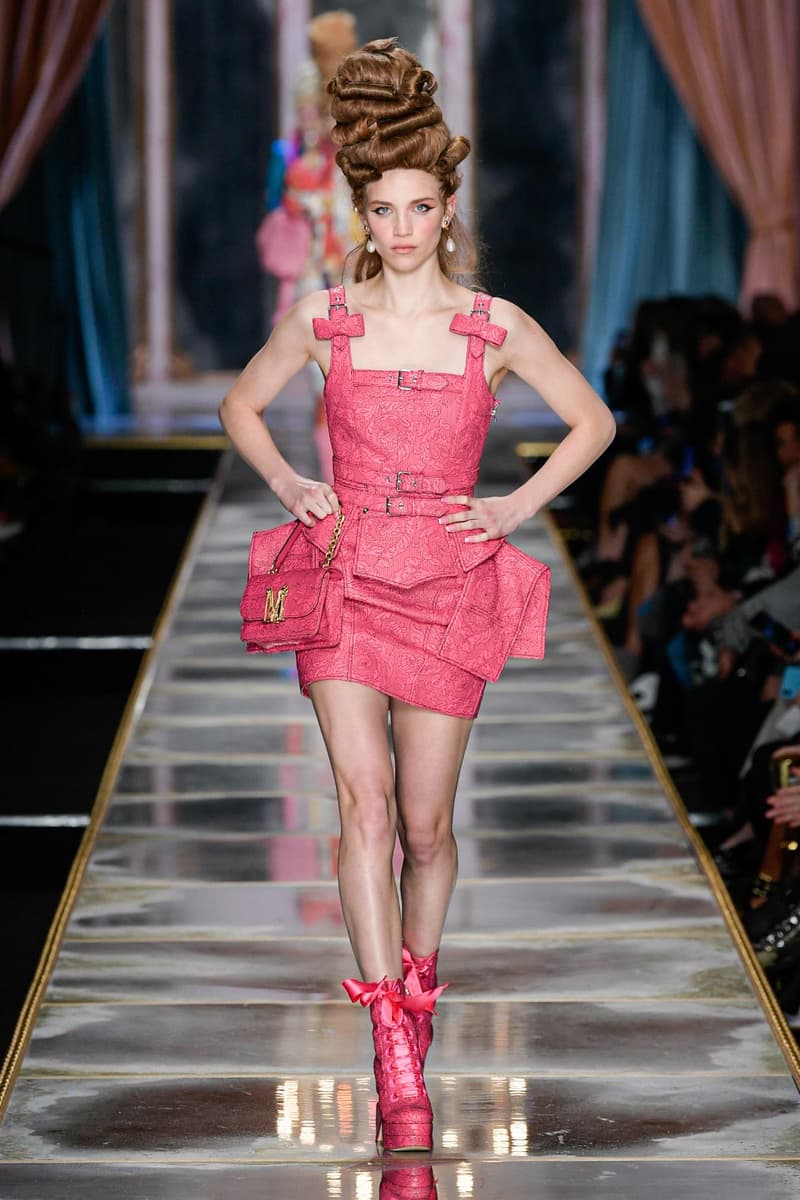 36 of 66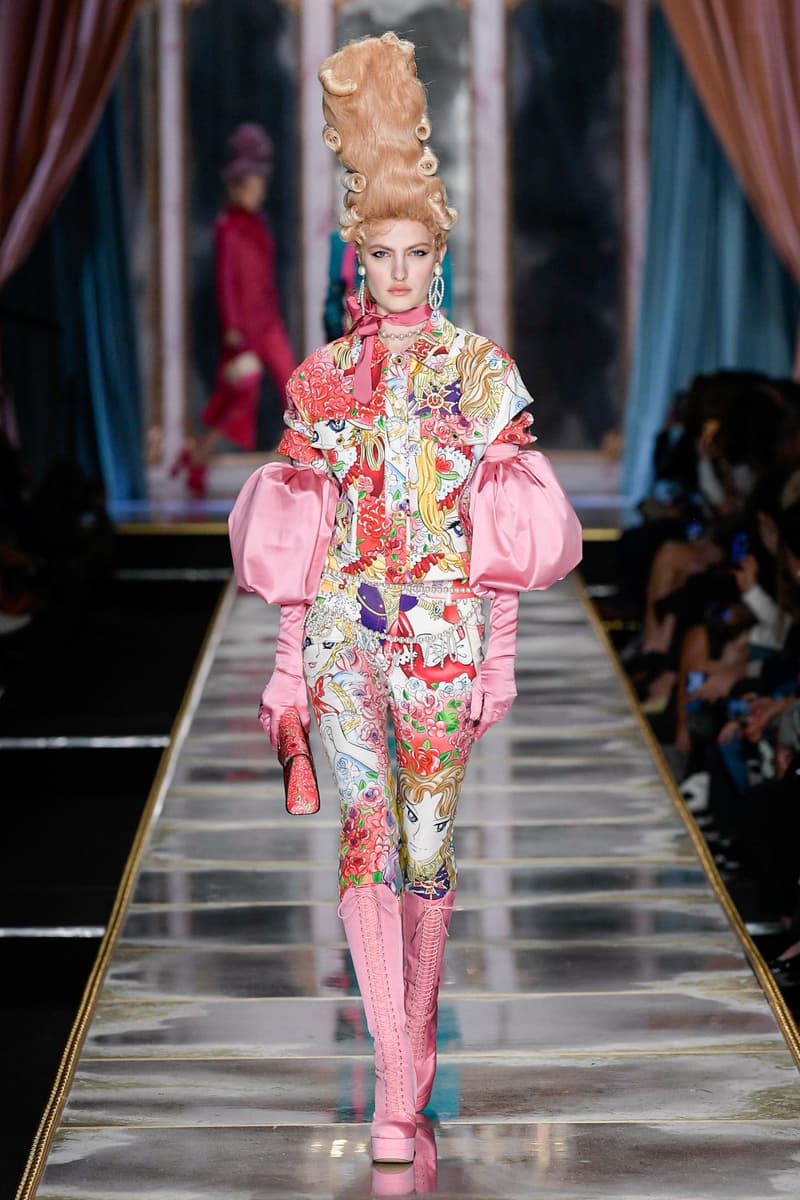 37 of 66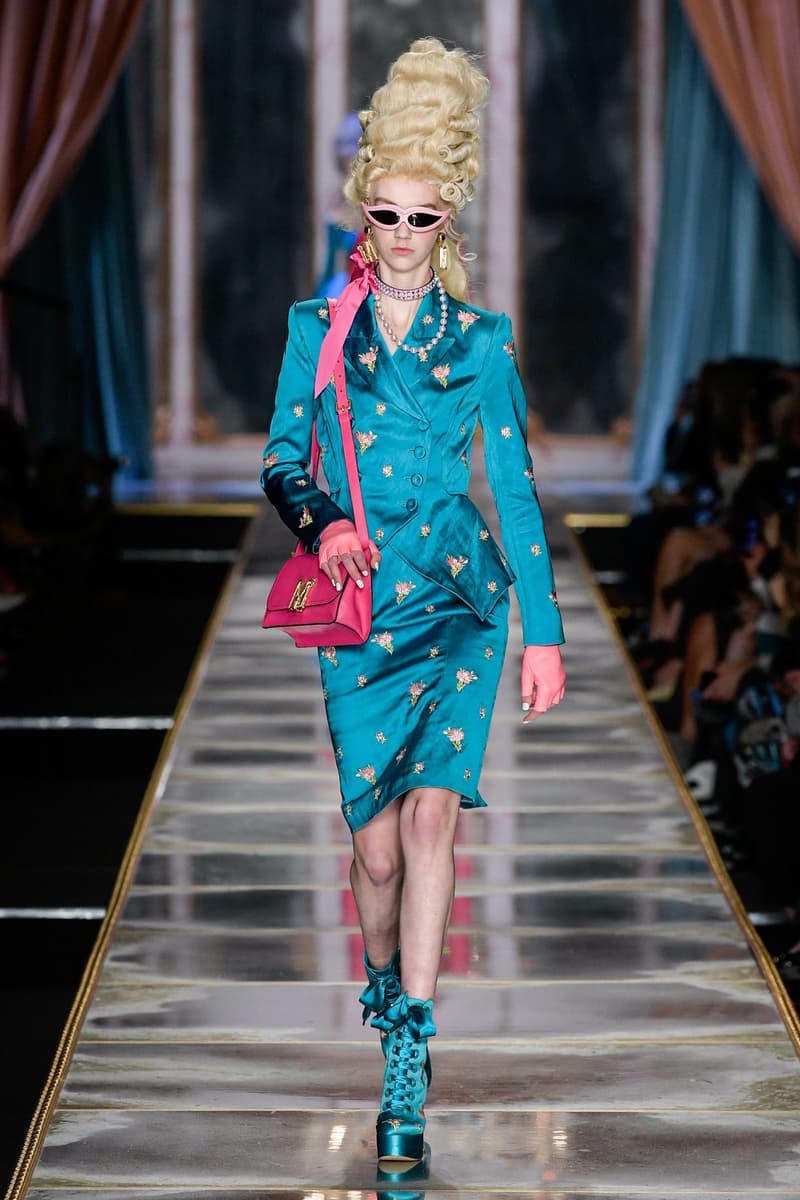 38 of 66
39 of 66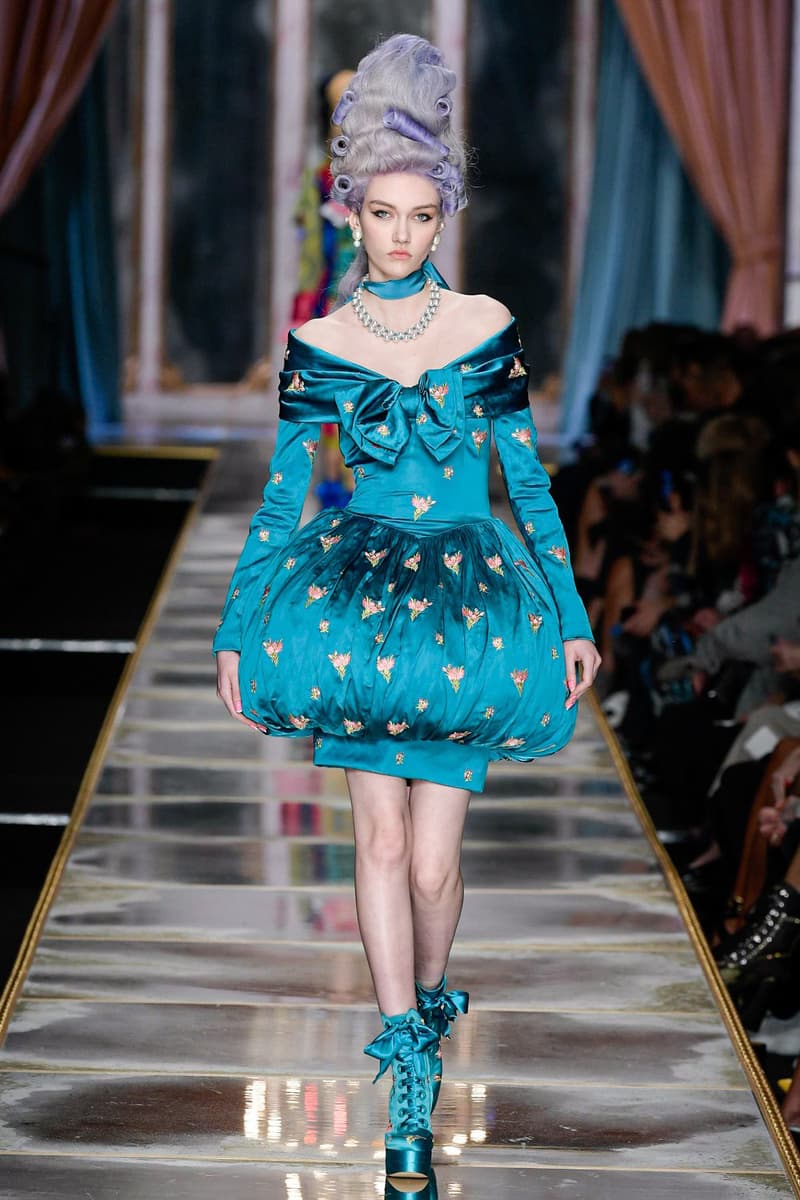 40 of 66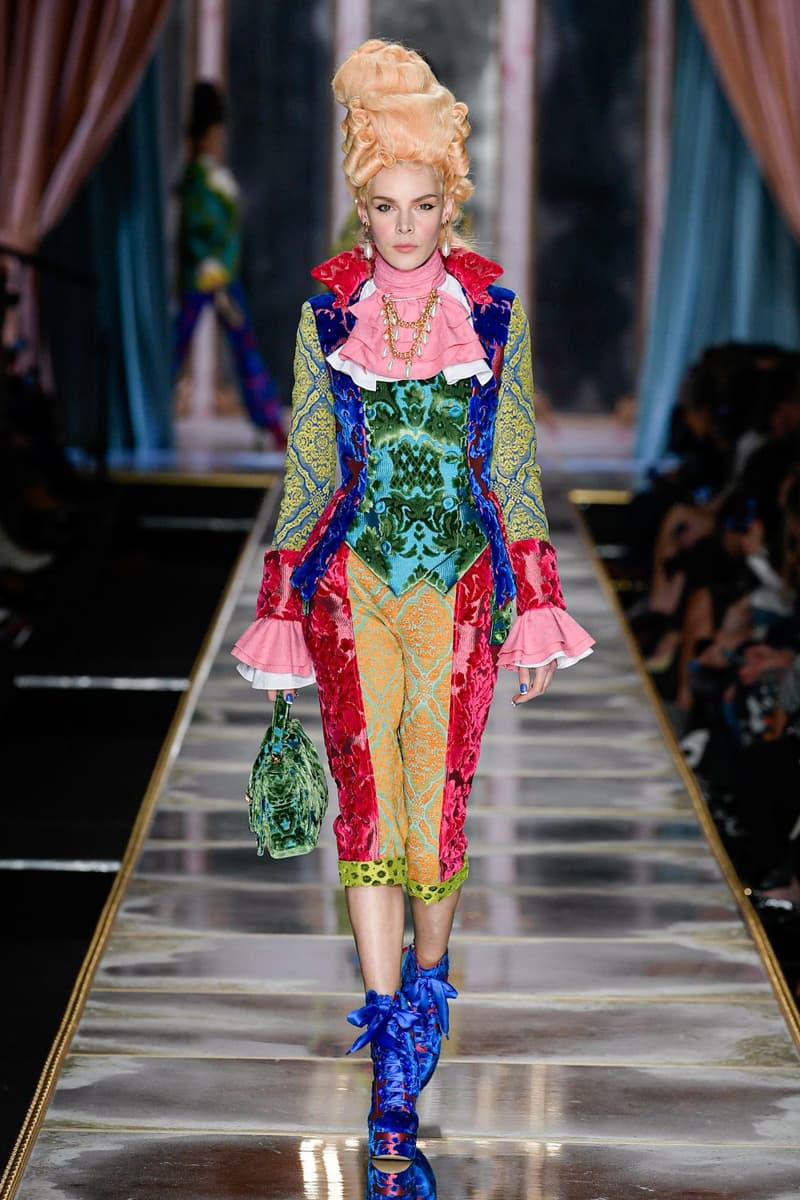 41 of 66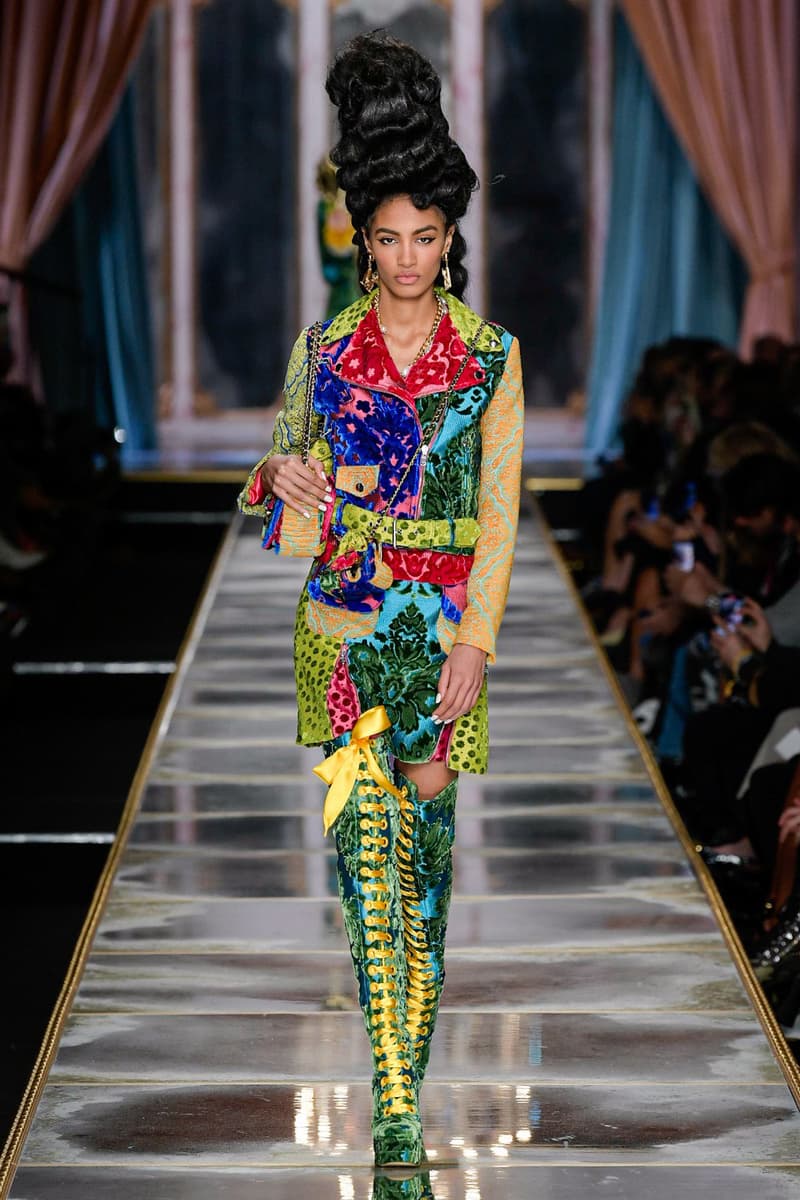 42 of 66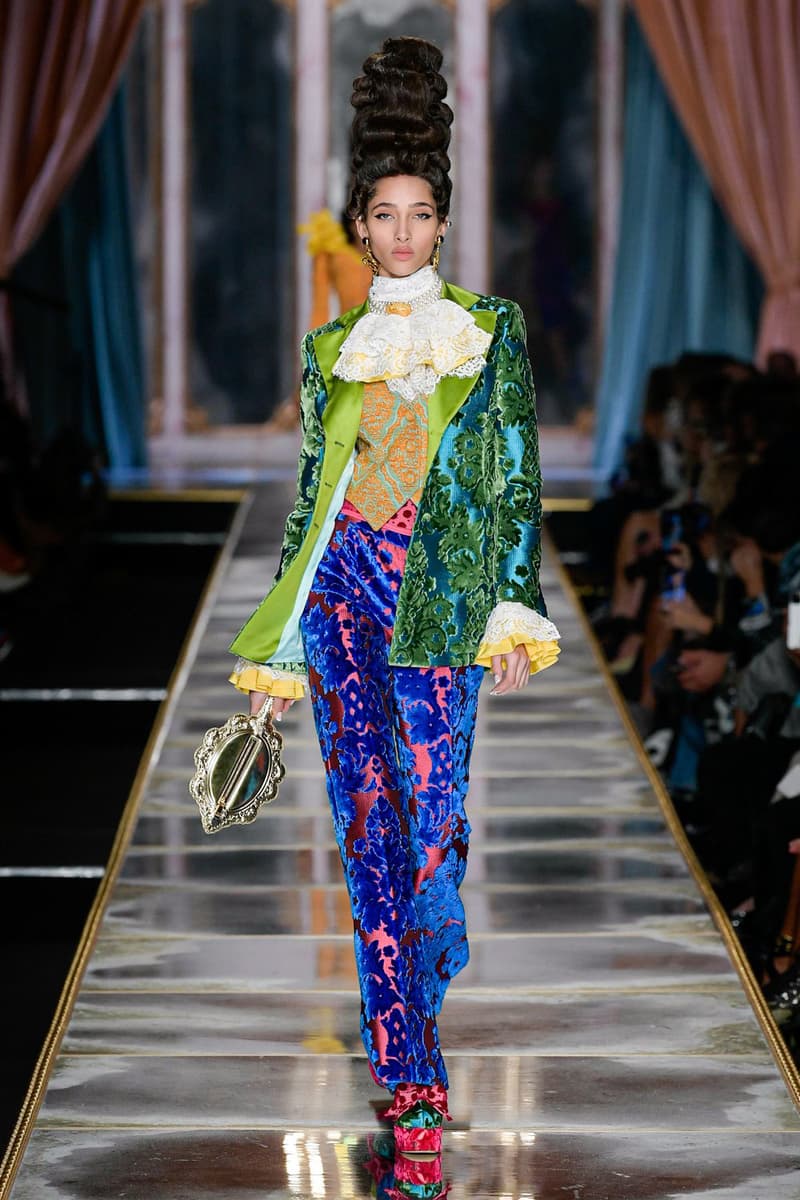 43 of 66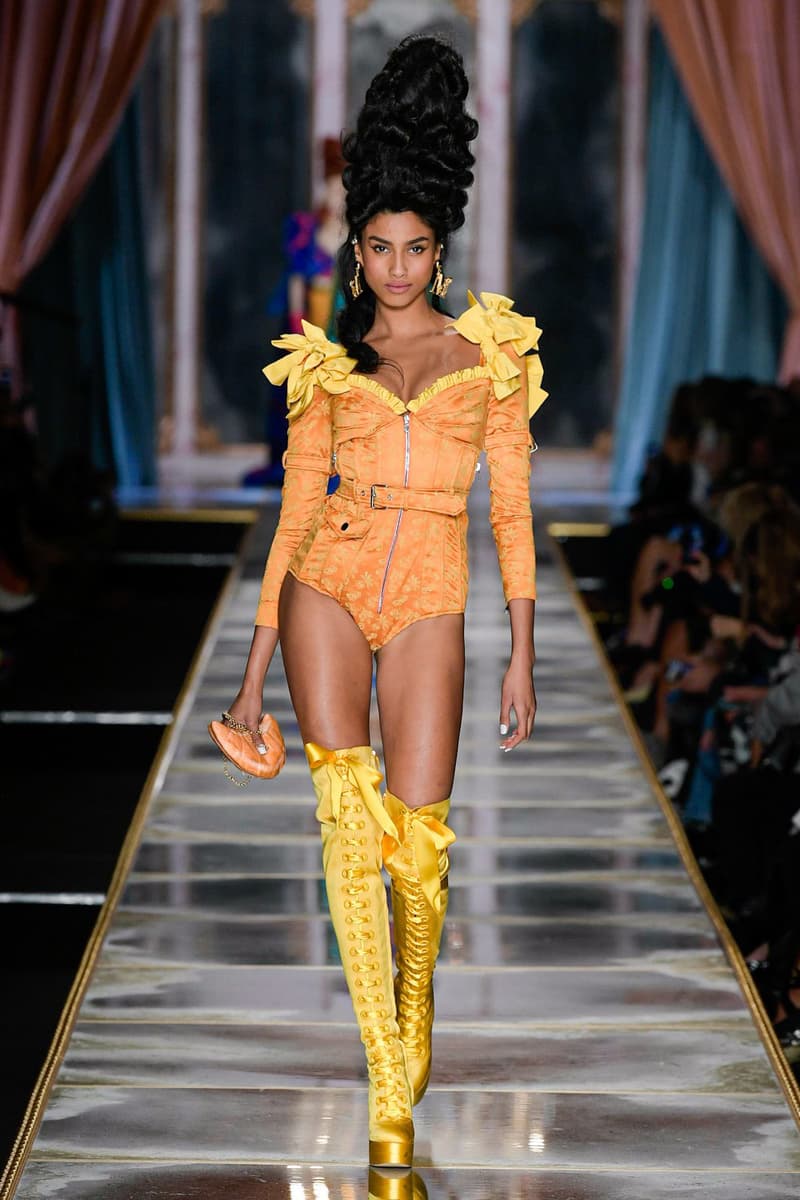 44 of 66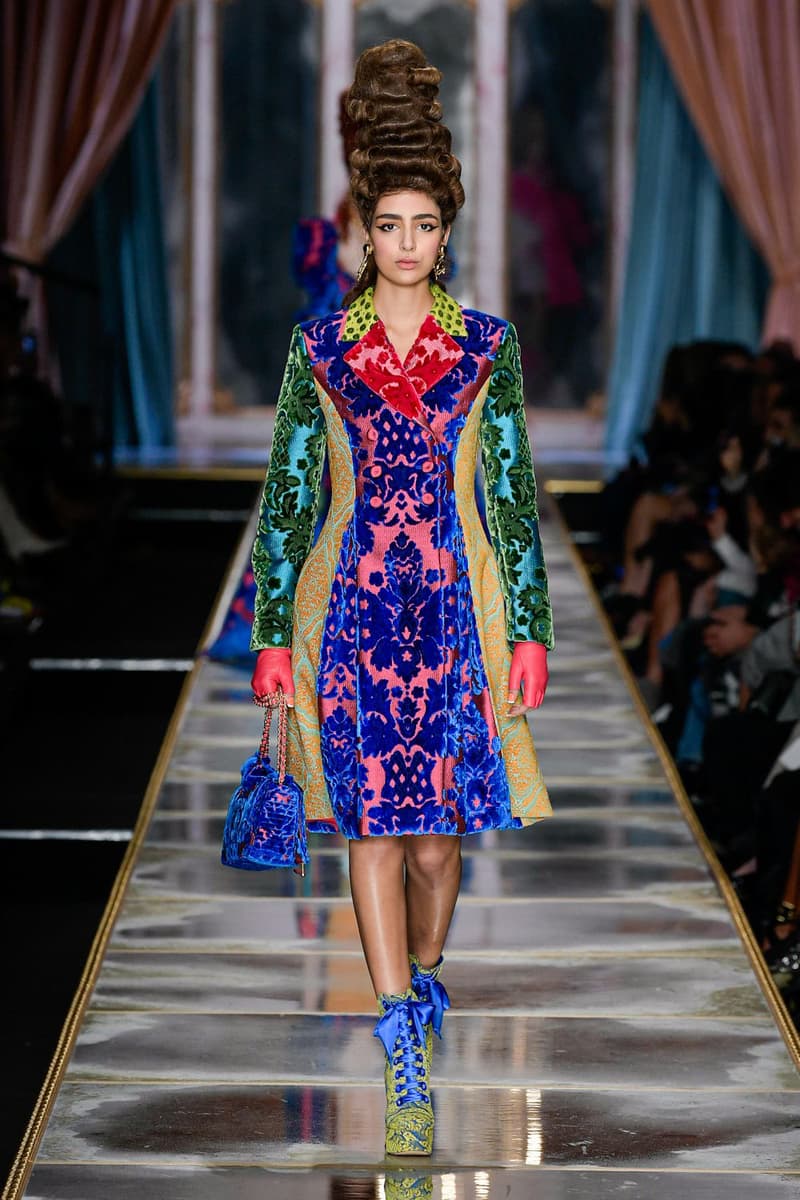 45 of 66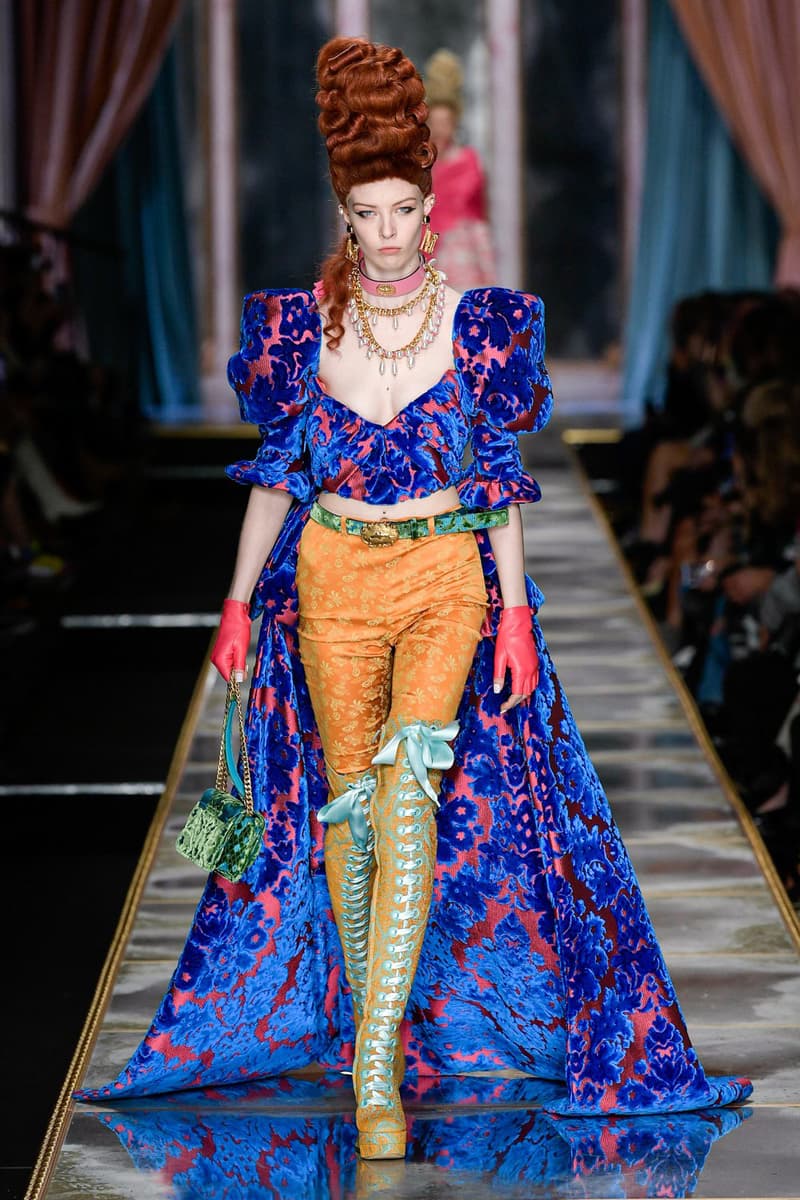 46 of 66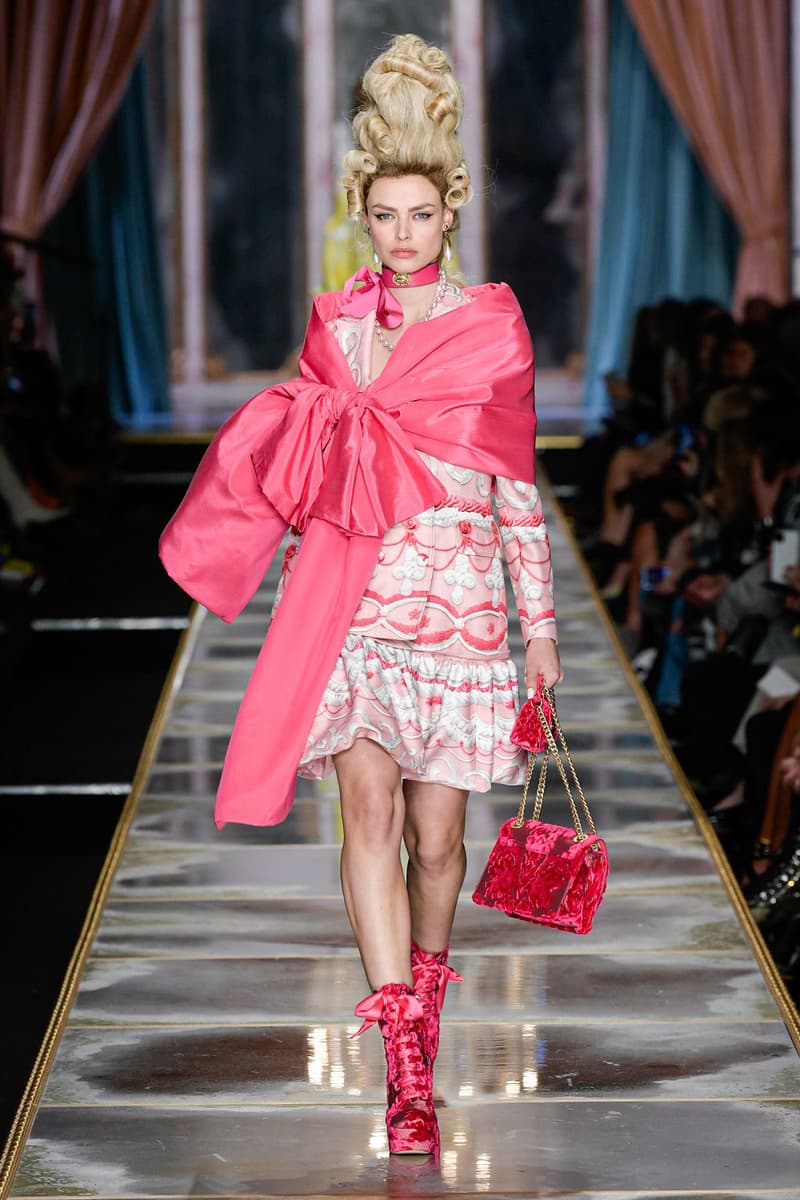 47 of 66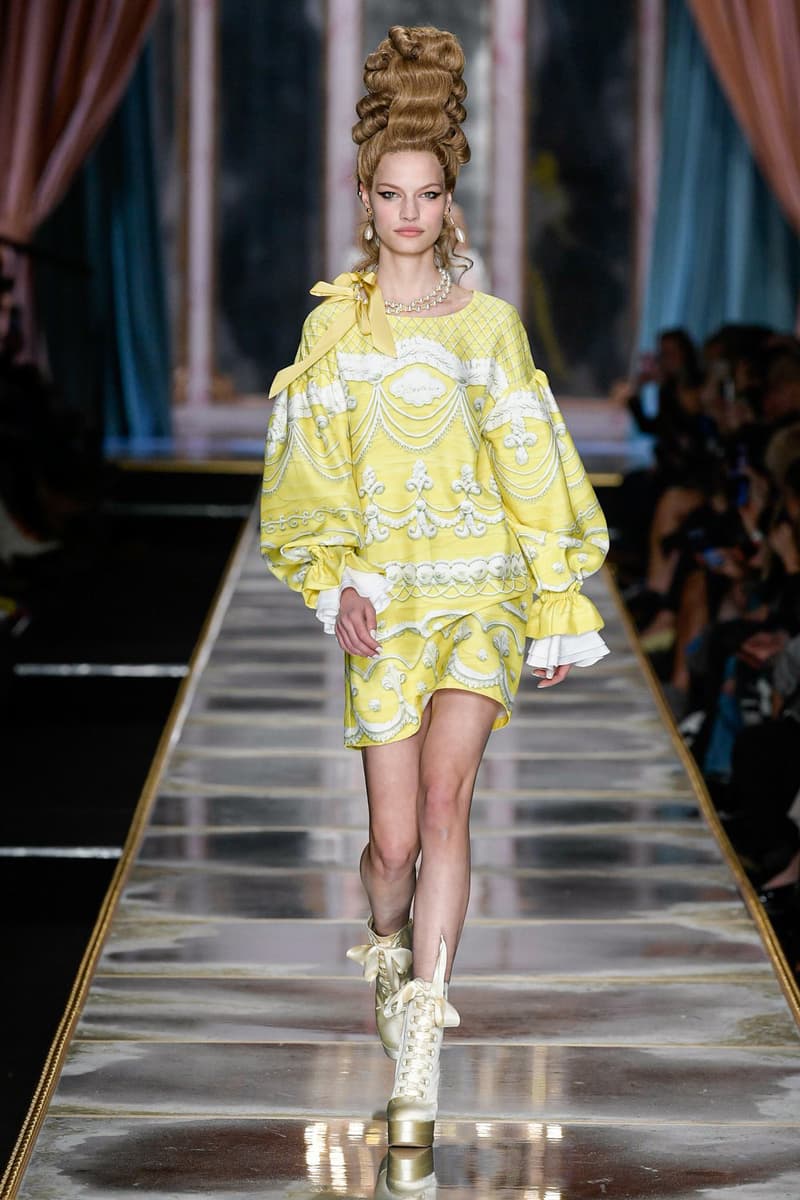 48 of 66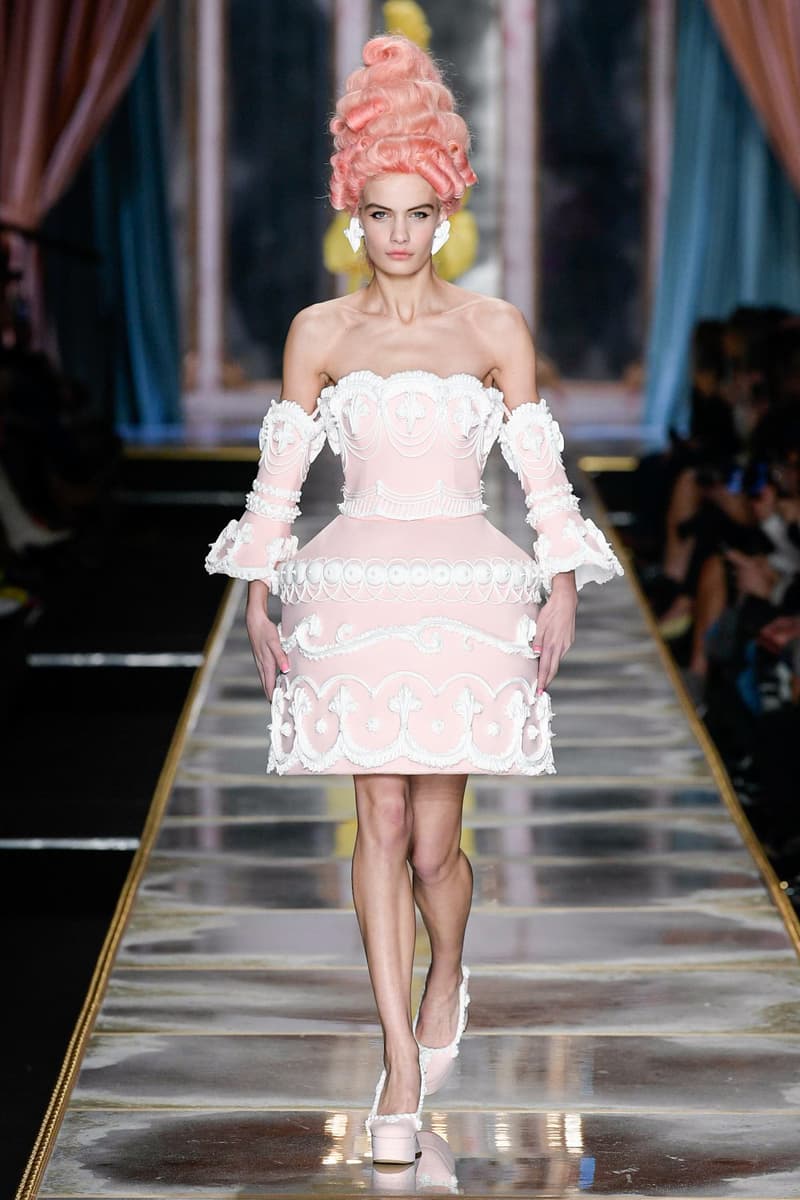 49 of 66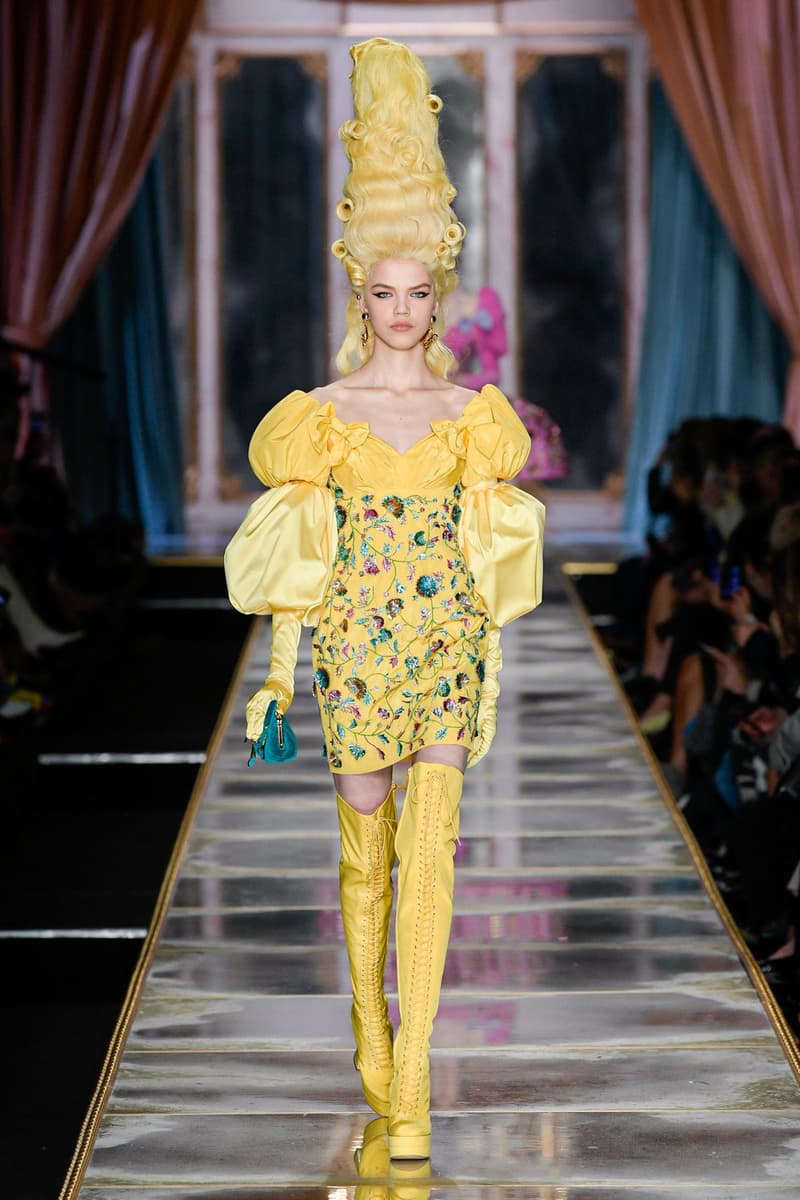 50 of 66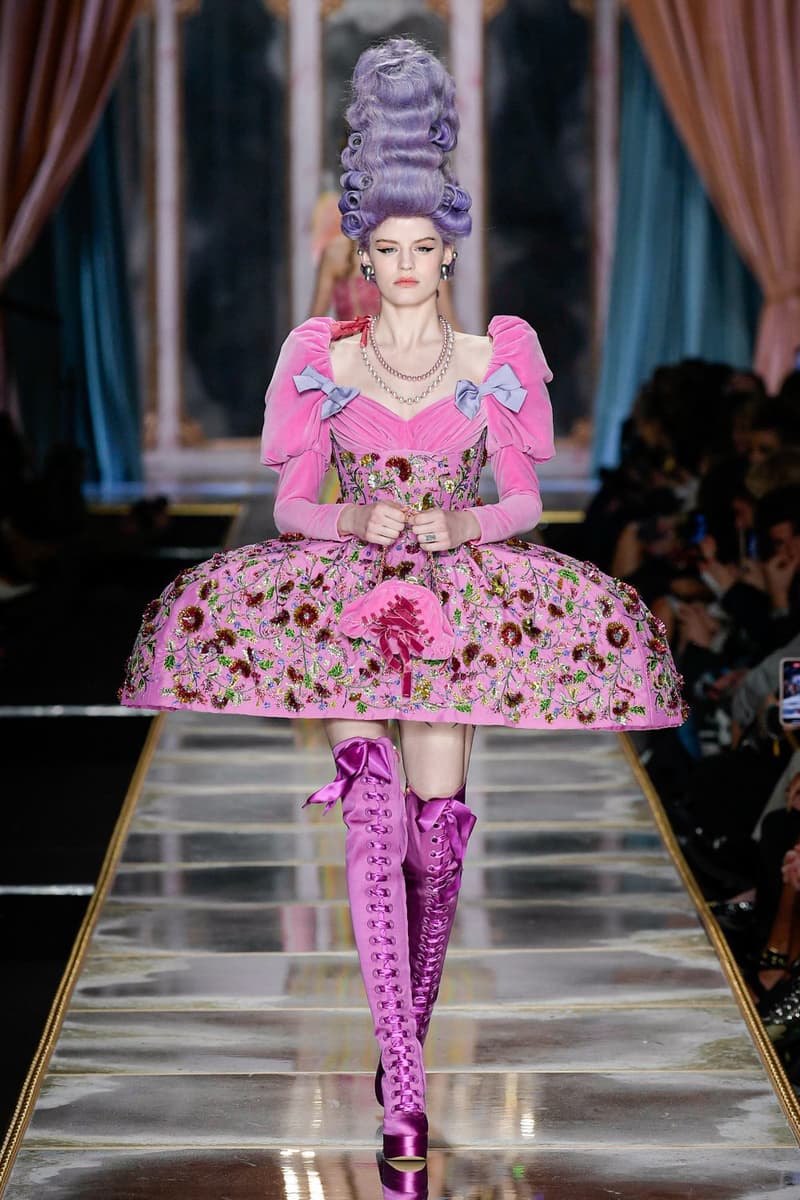 51 of 66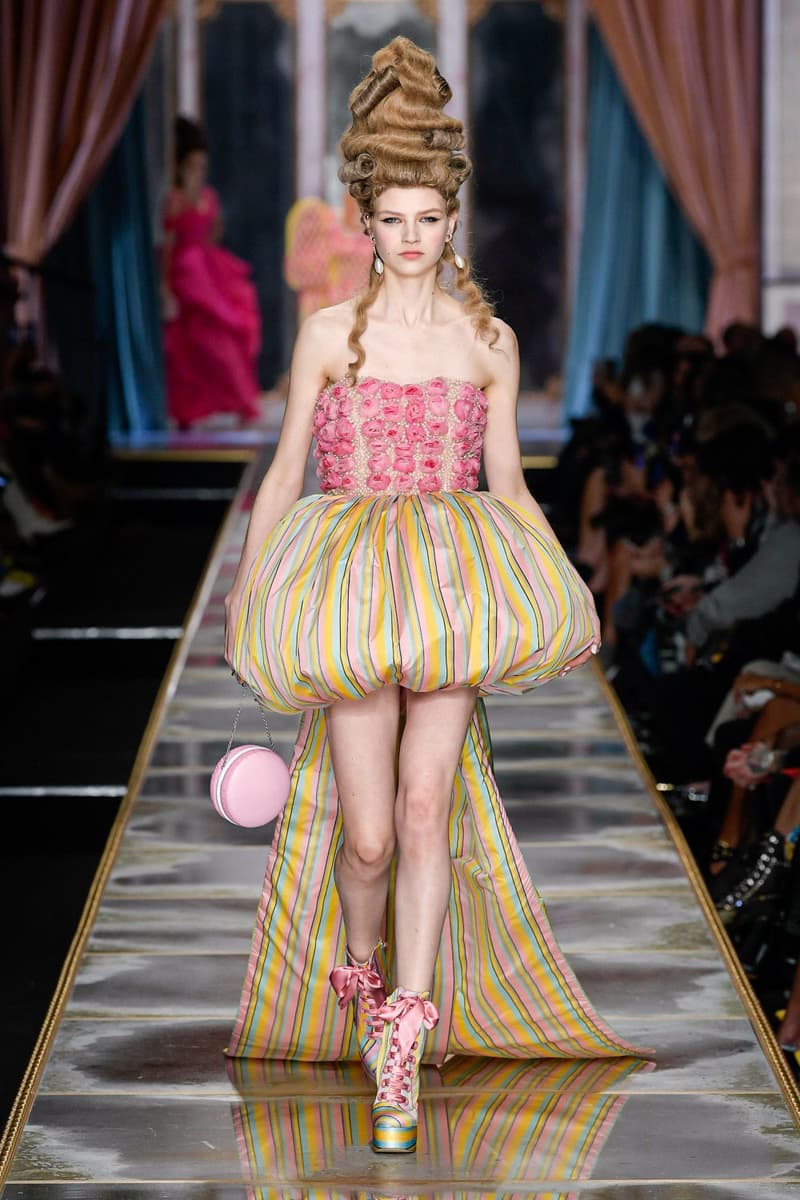 52 of 66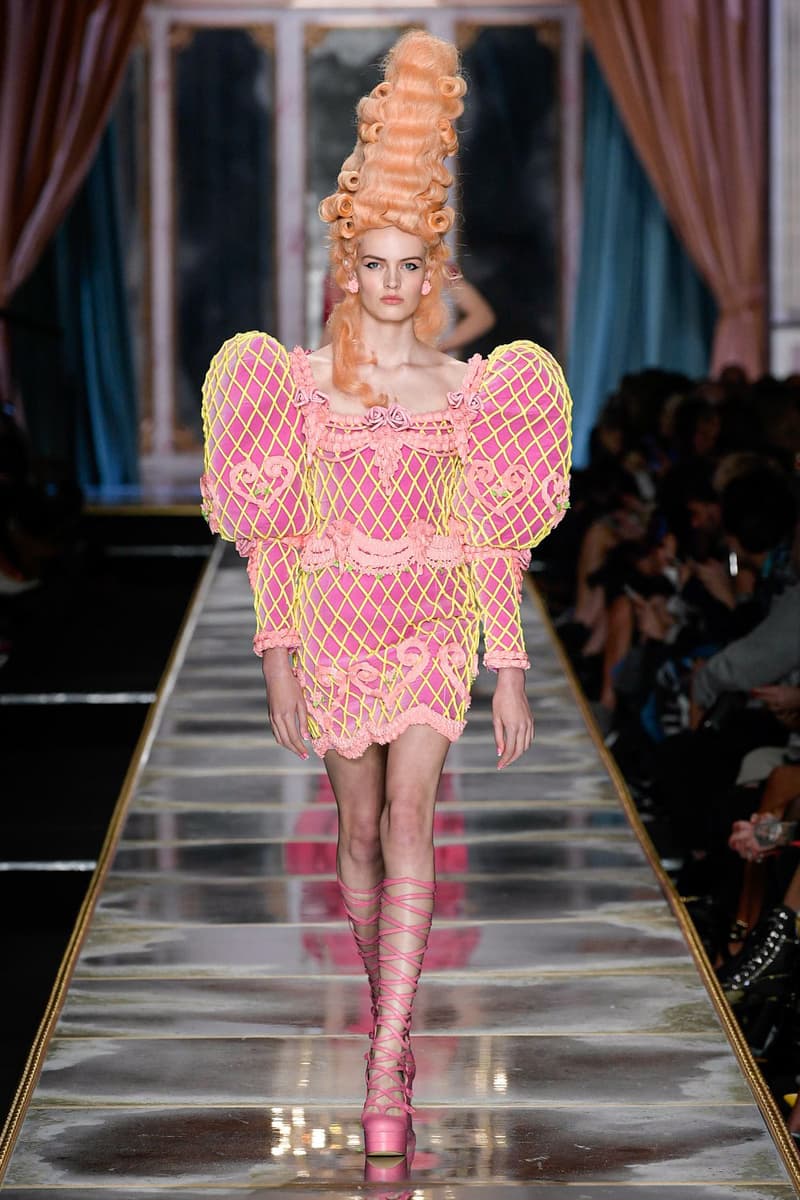 53 of 66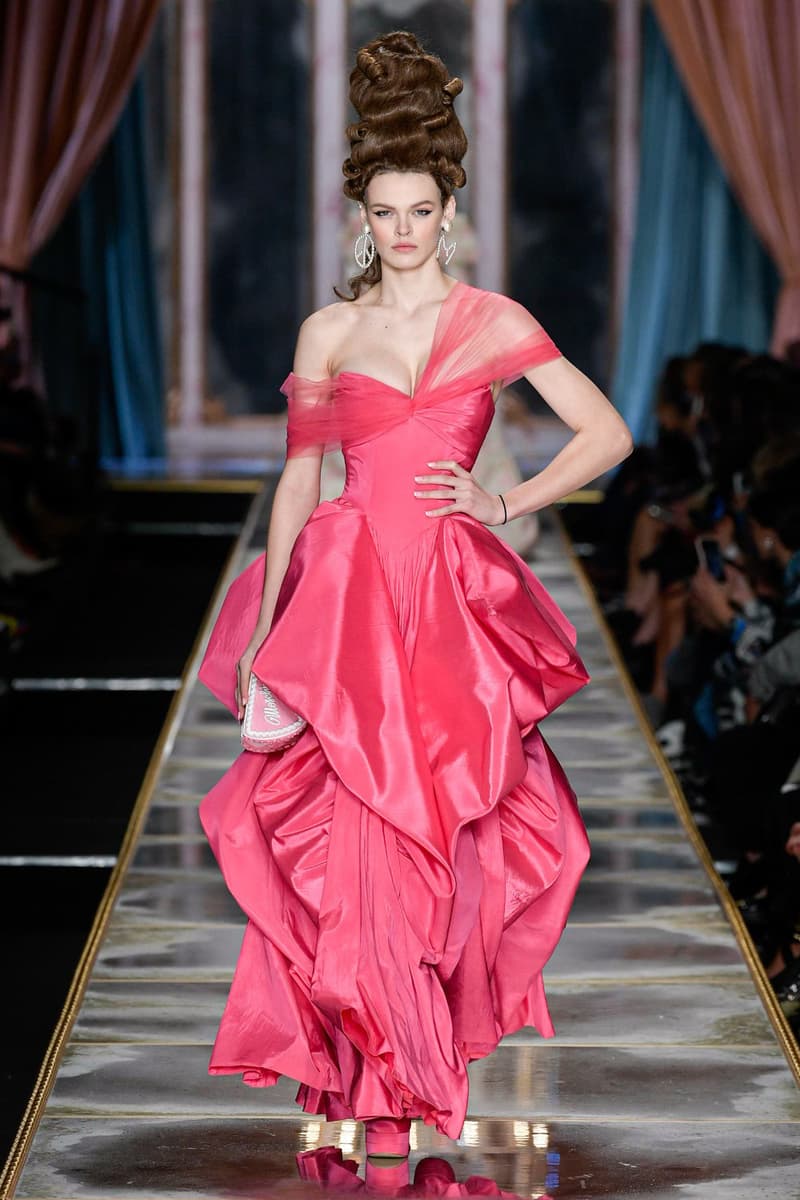 54 of 66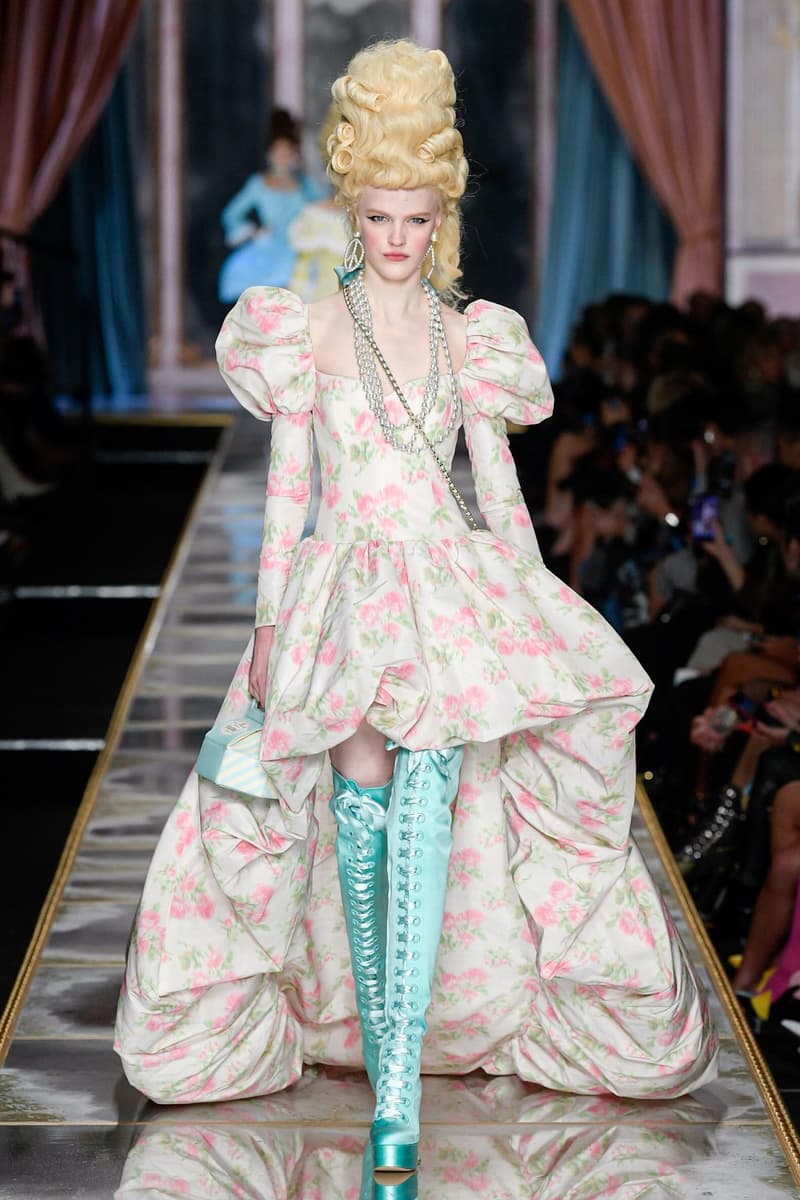 55 of 66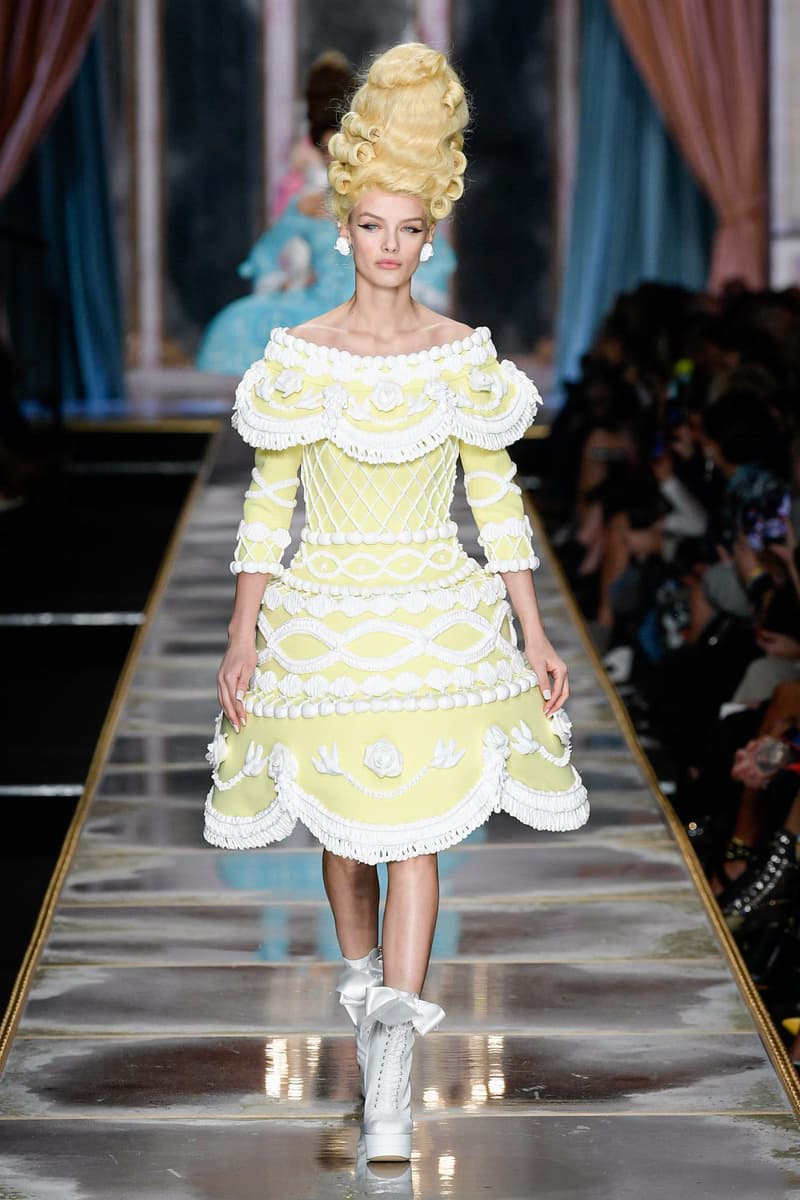 56 of 66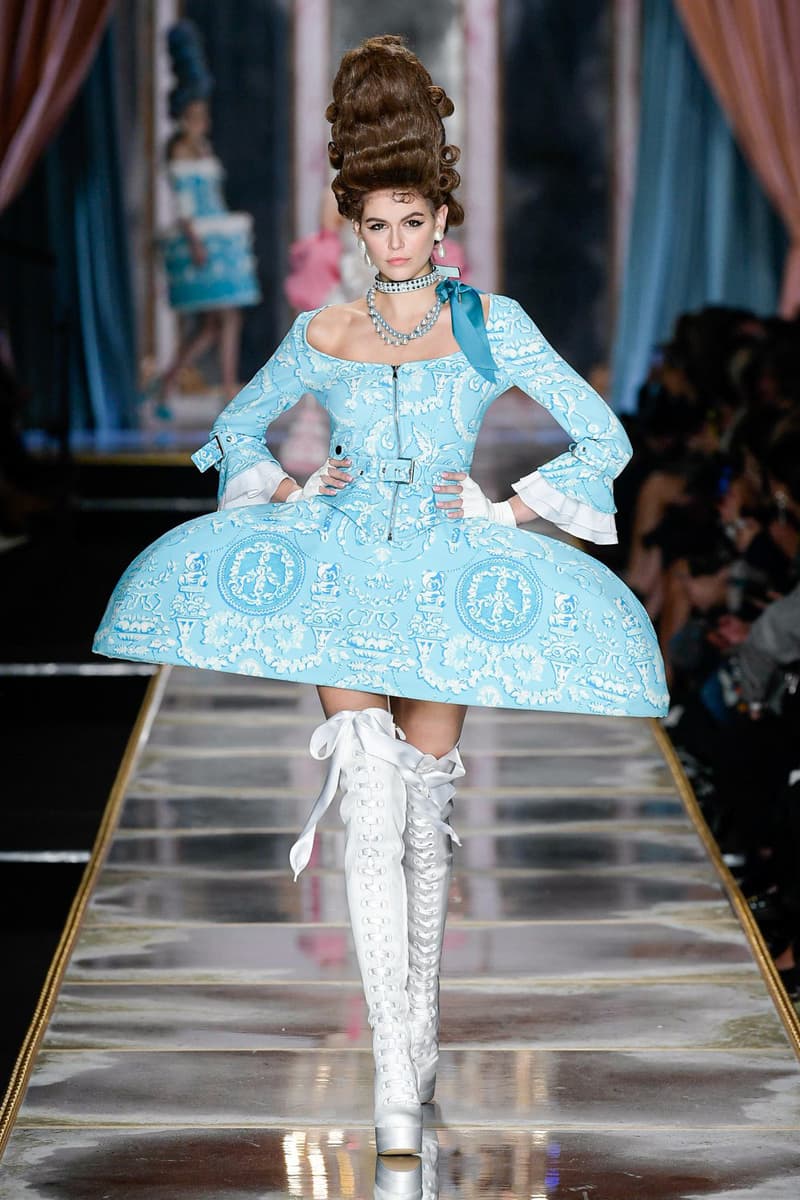 57 of 66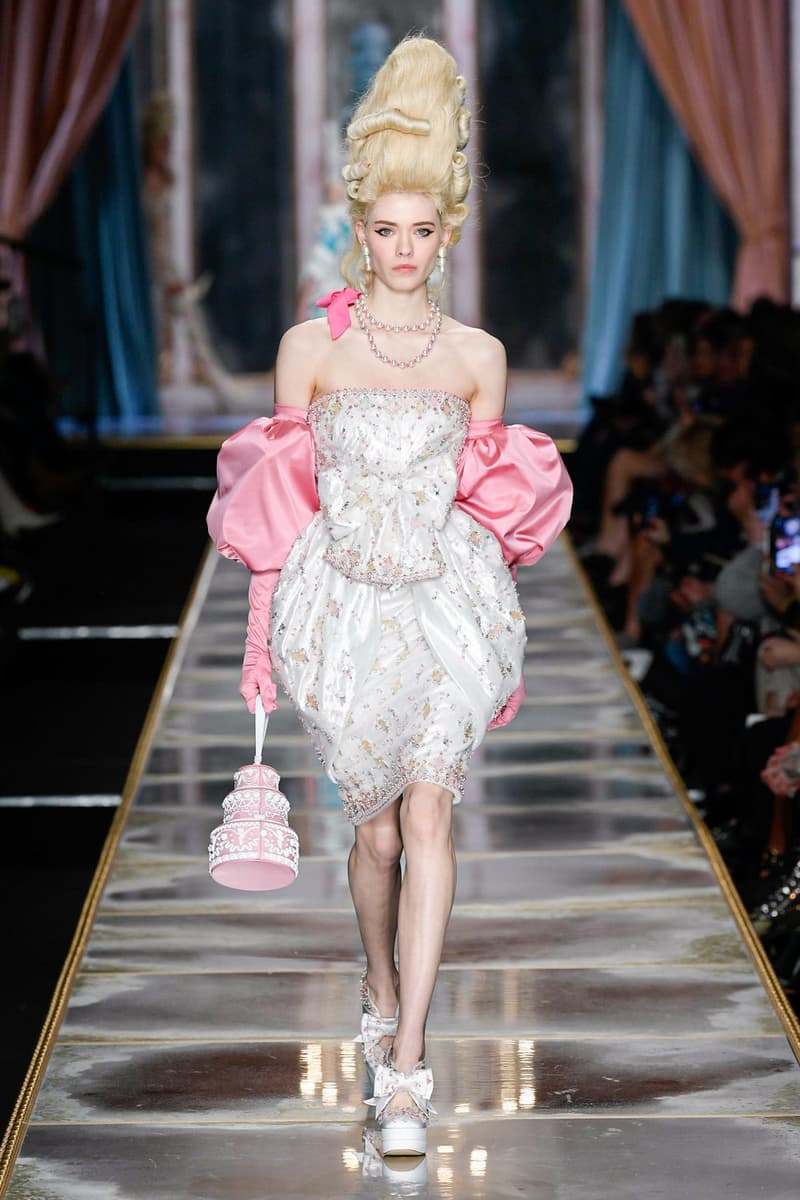 58 of 66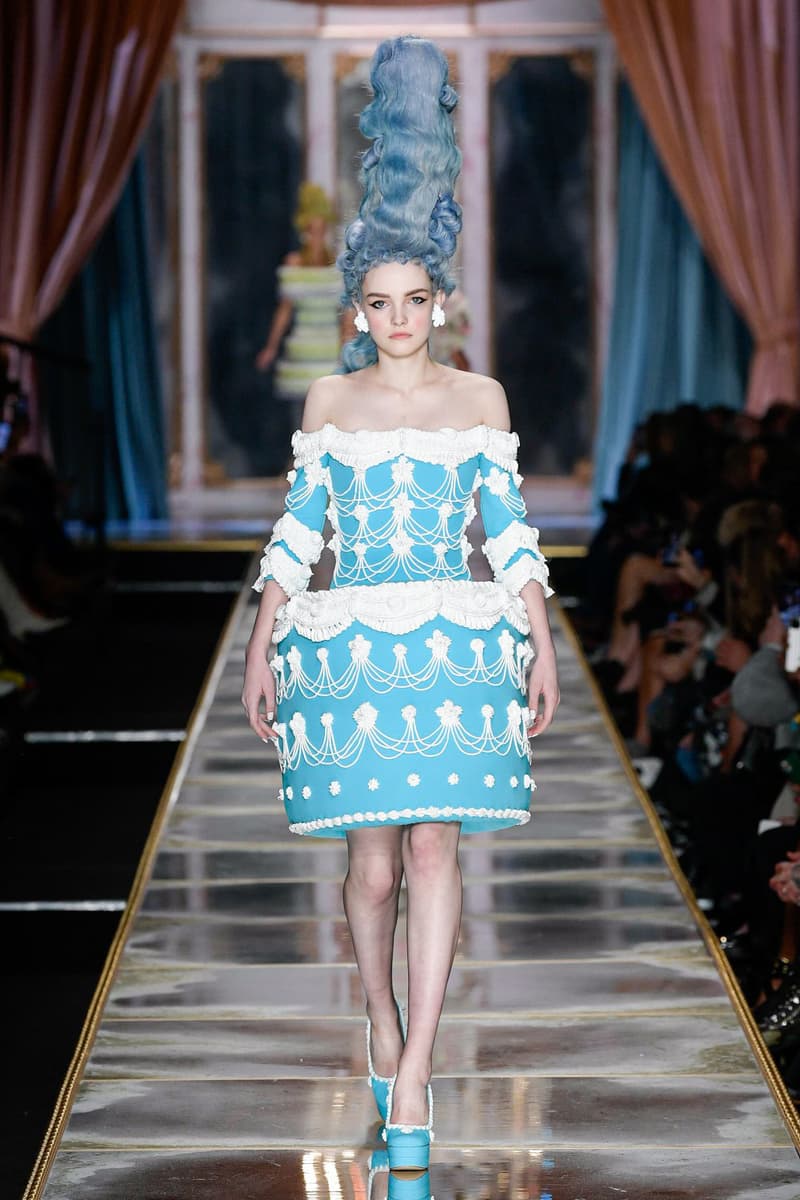 59 of 66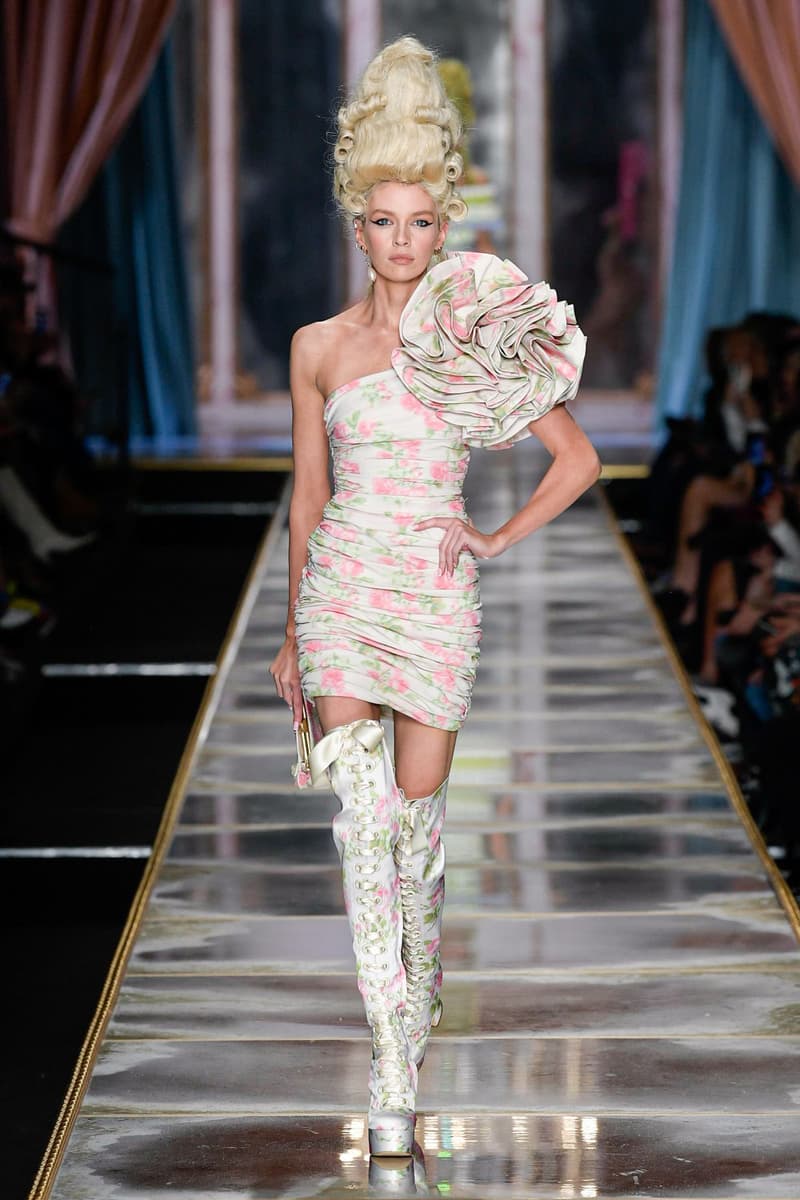 60 of 66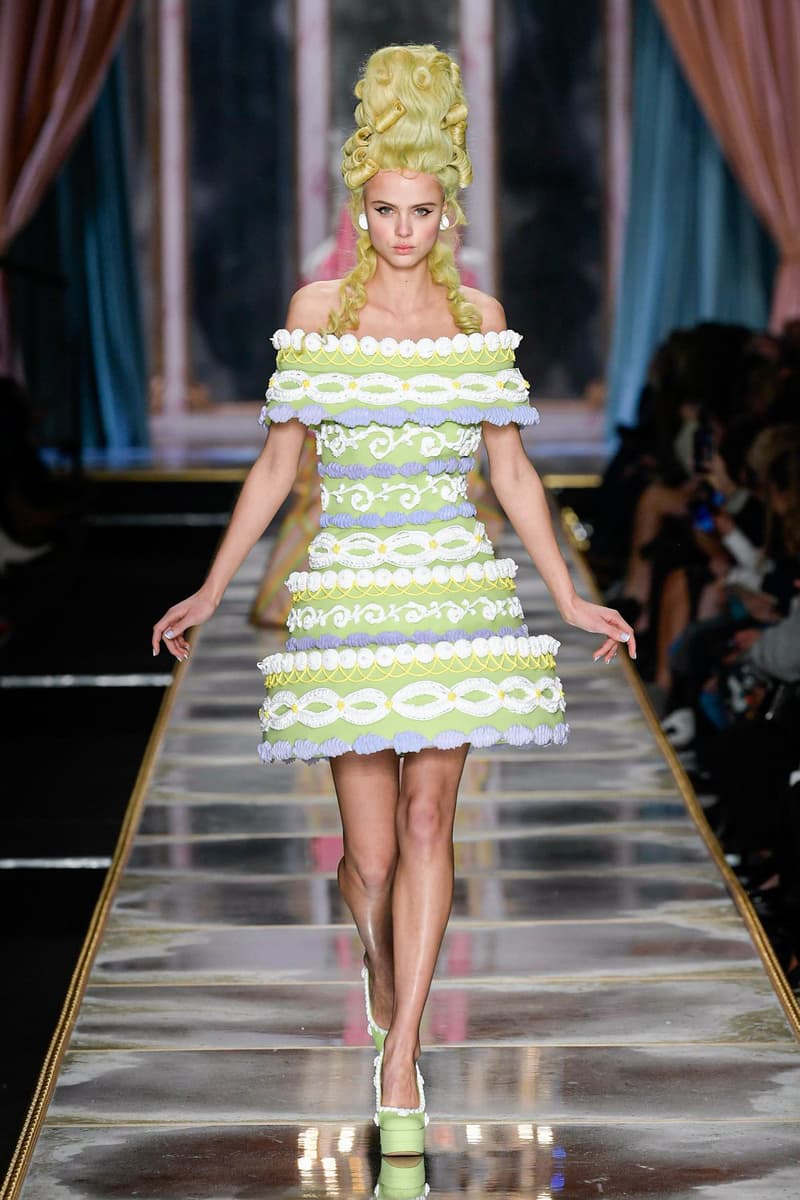 61 of 66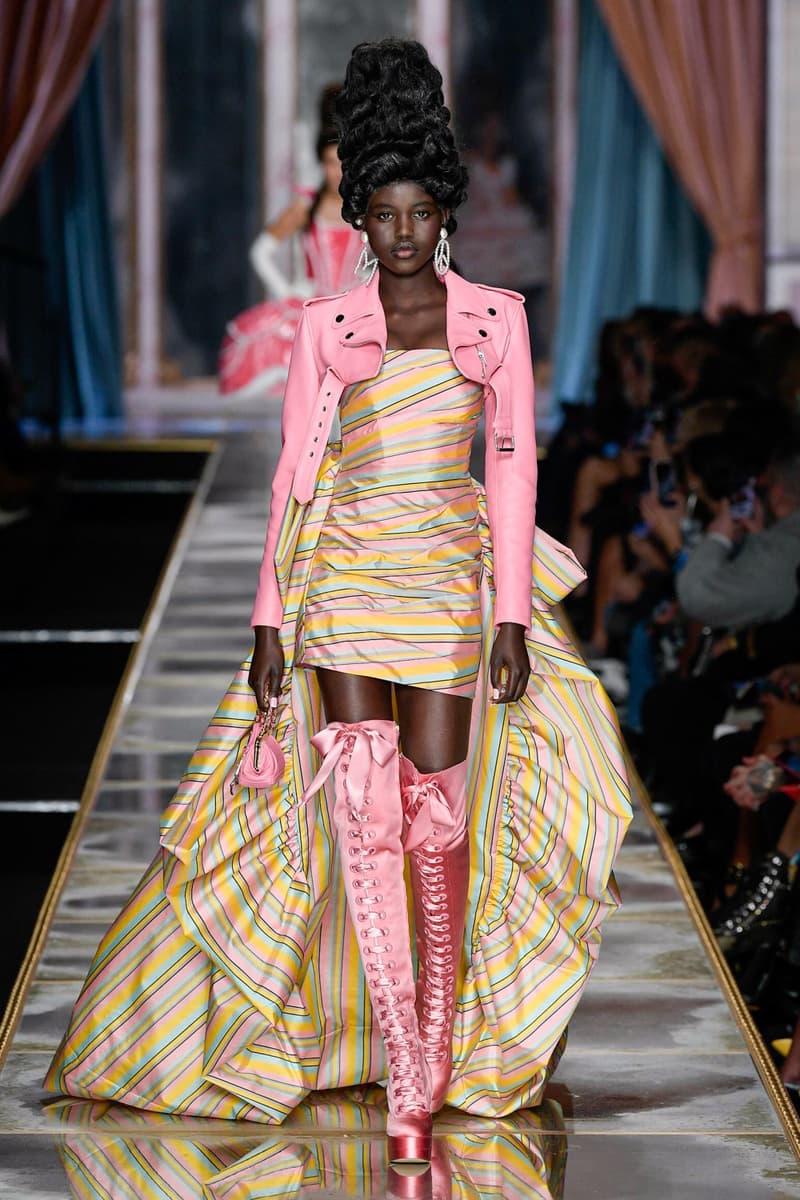 62 of 66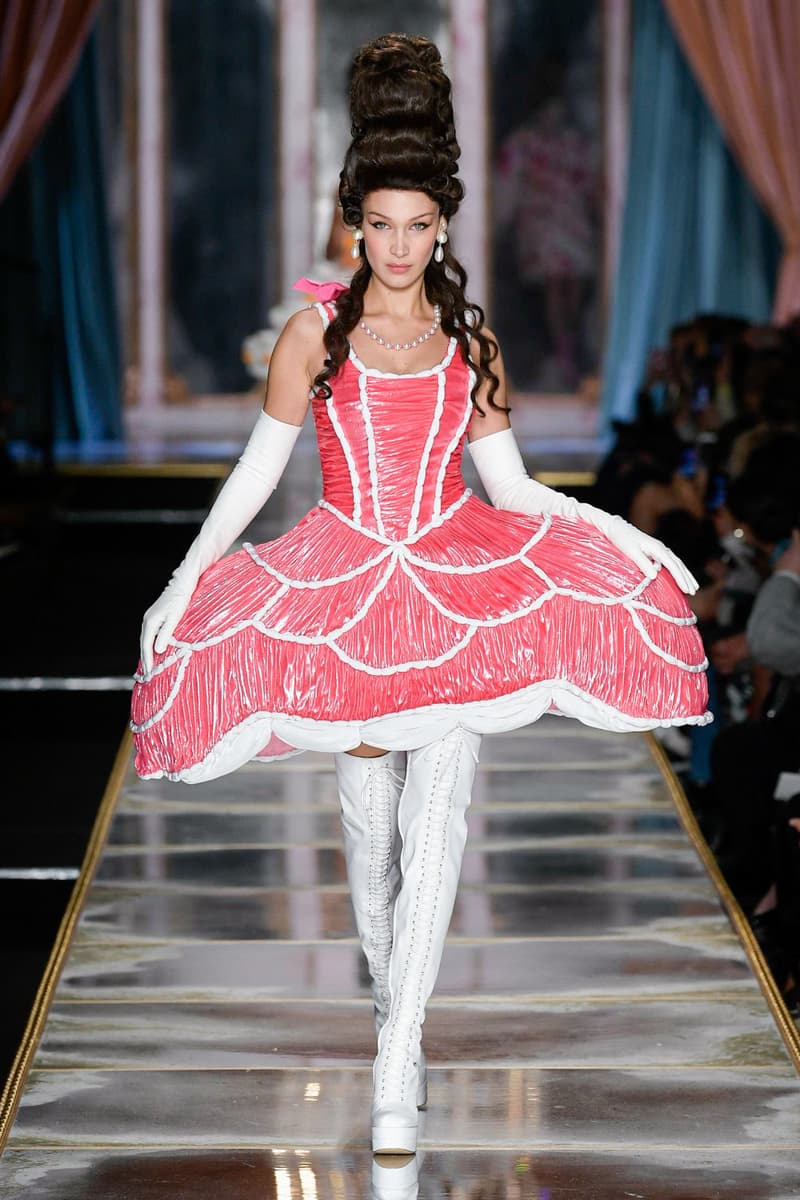 63 of 66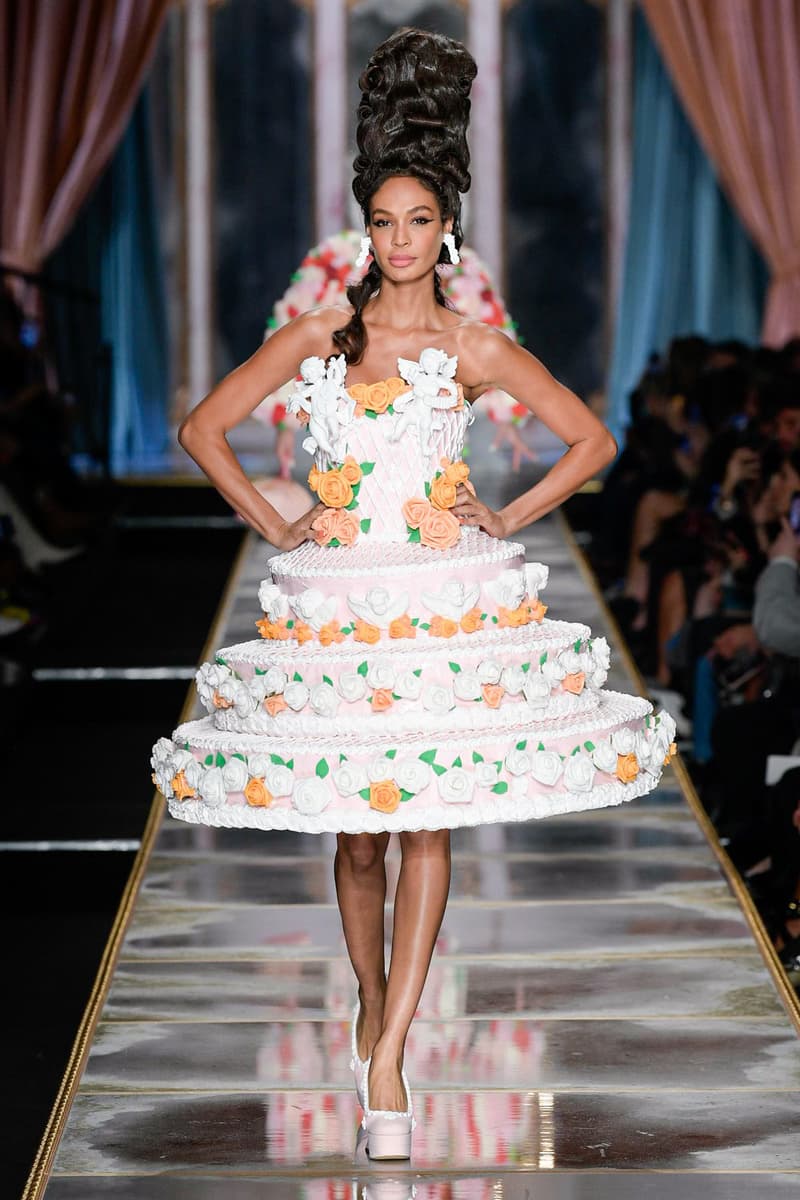 64 of 66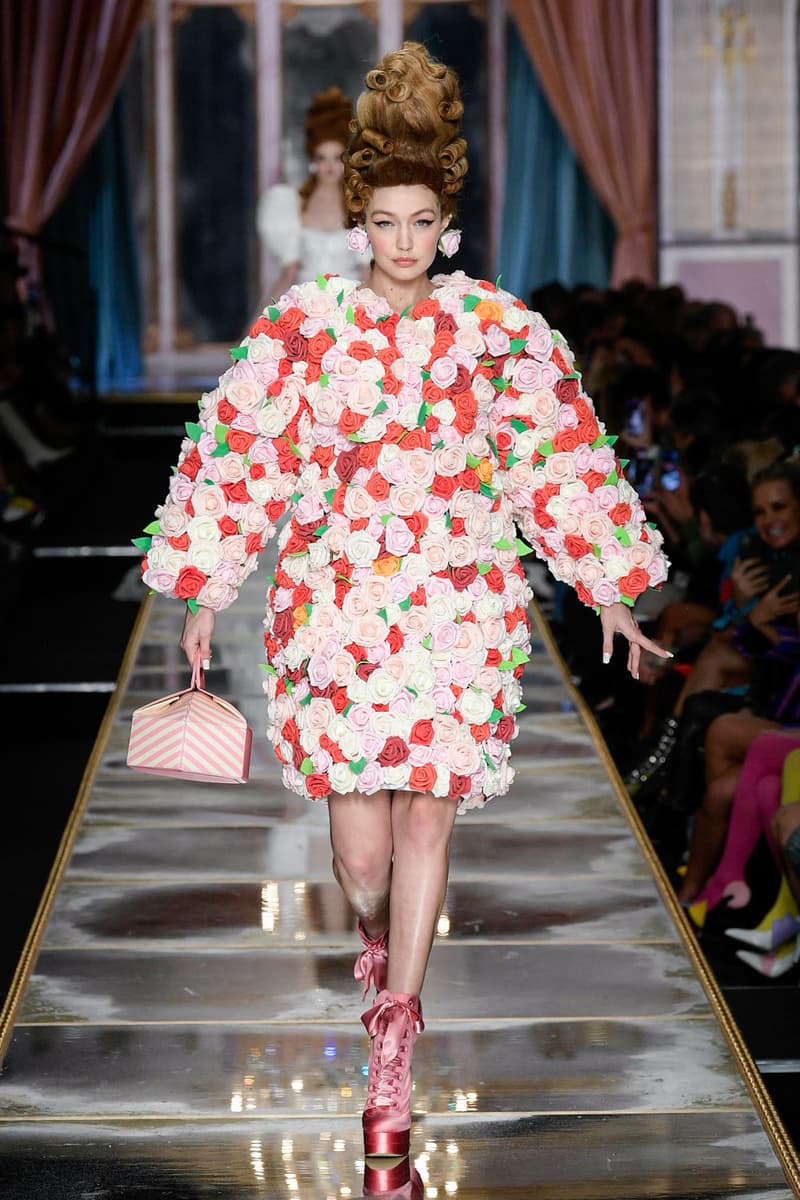 65 of 66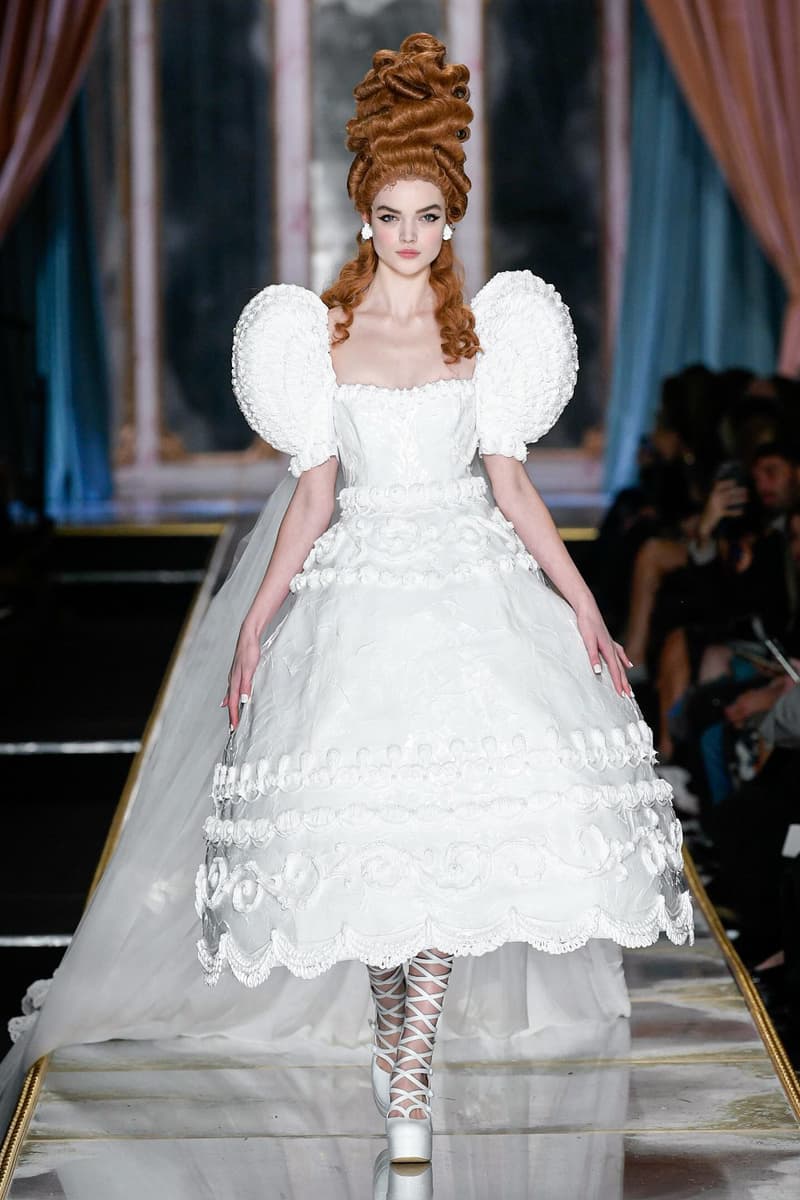 66 of 66
Moschino FW20 Looks to Marie Antoinette's Royal Court for Inspiration
Let them eat cake.
Hot on the heels of Prada's functional yet feminine Milan Fashion Week Fall/Winter 2020 show, Moschino ventured into an entirely different realm: French Rococo. Designer Jeremy Scott, known for his unapologetically kitschy aesthetic, presented a collection full of Marie Antoinette-inspired pannier minidresses and flouncy, pastel separates.
Scott opened the show with a look that perfectly exemplifies his penchant for merging the high and the low. A denim mini dress featuring a wide-hooped skirt, a style typical of the 18th century French court, recalls both historical royal garb as well as the lowbrow aesthetics of country music. Scott continues to riff on opulent Rococo hallmarks, interpreting them with a tongue-in-cheek wink: a pageboy outfit with a lacy ruff is constructed of toile-printed denim while a series of cake dresses — adorned to appear iced — take Antoinette's most famous utterance to a whole new level. What the collection lacks in sophistication, it makes up for with humor.
Take a look at every piece from Jeremy Scott's Moschino FW20 collection in the gallery above.
---
Share this article