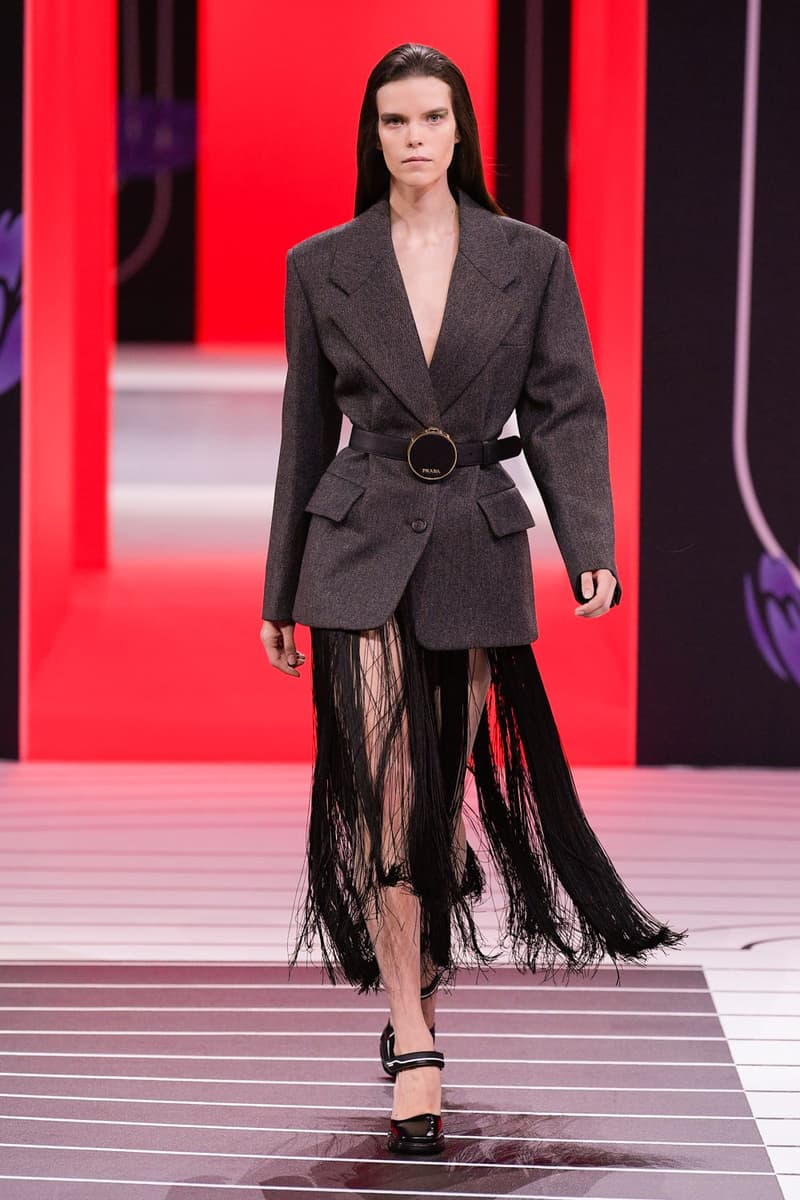 1 of 60
2 of 60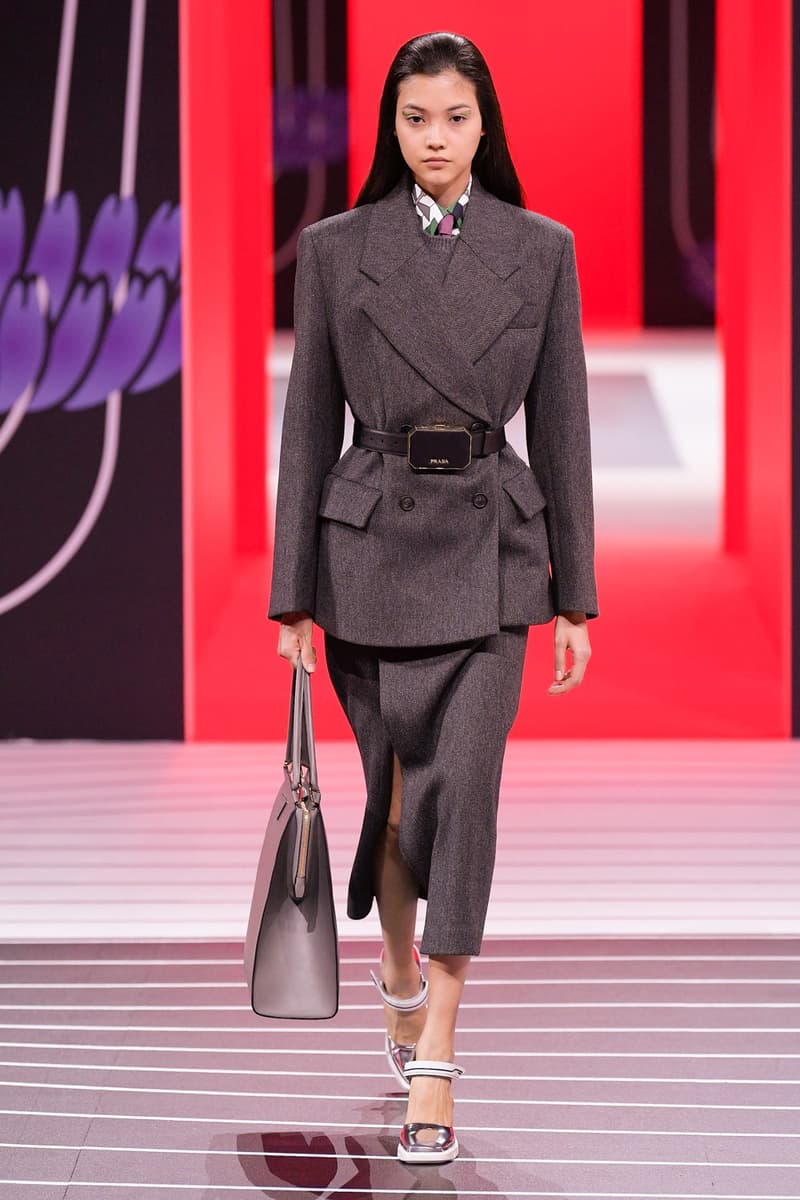 3 of 60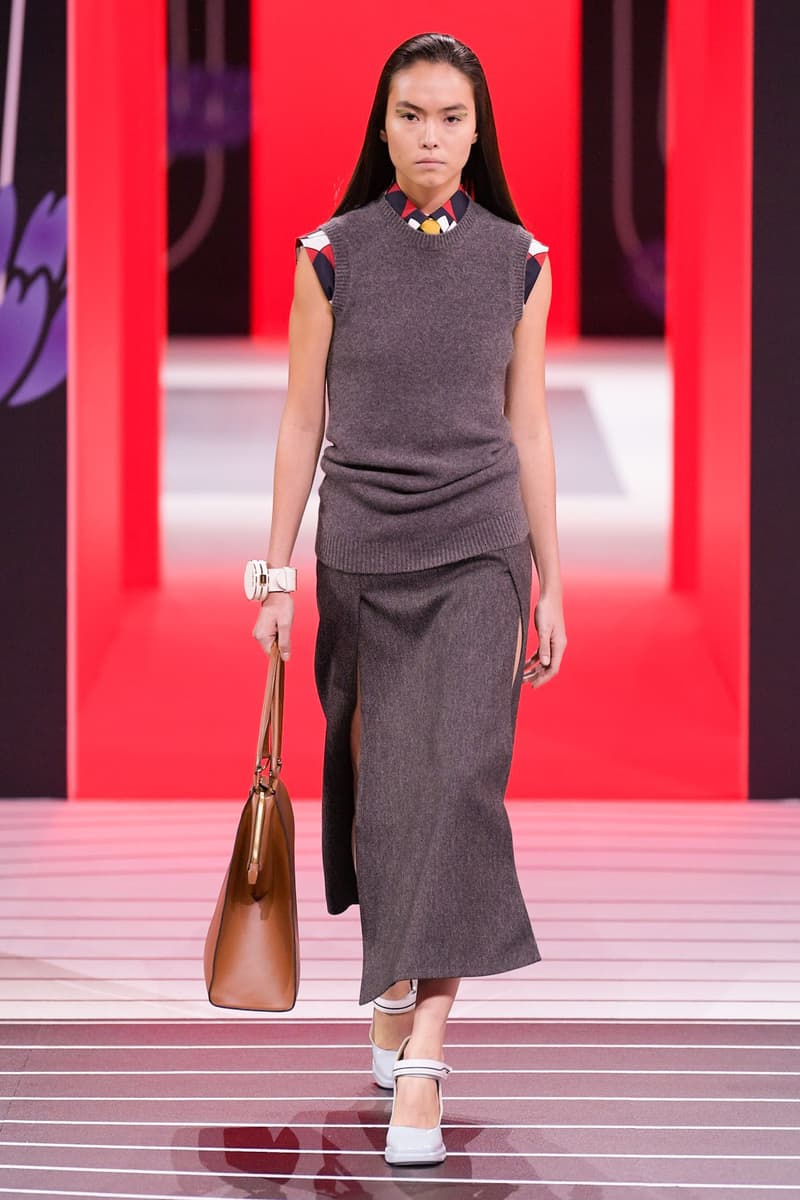 4 of 60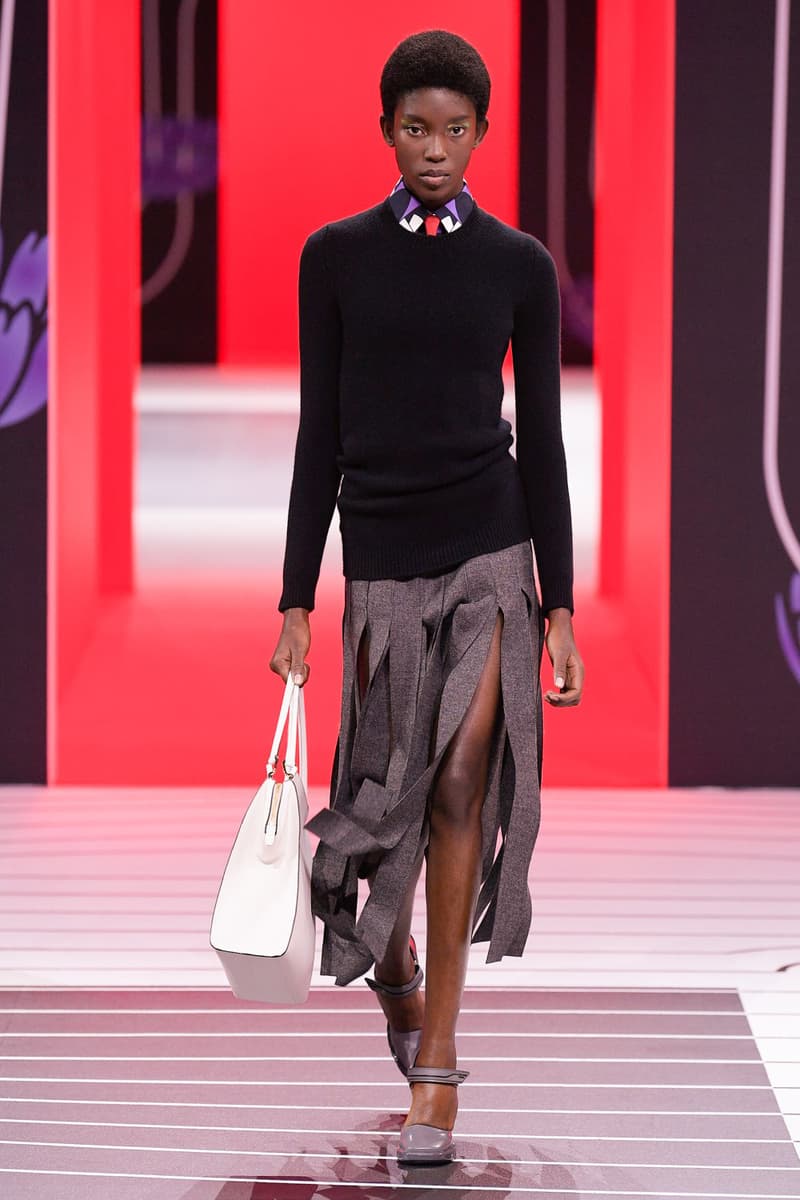 5 of 60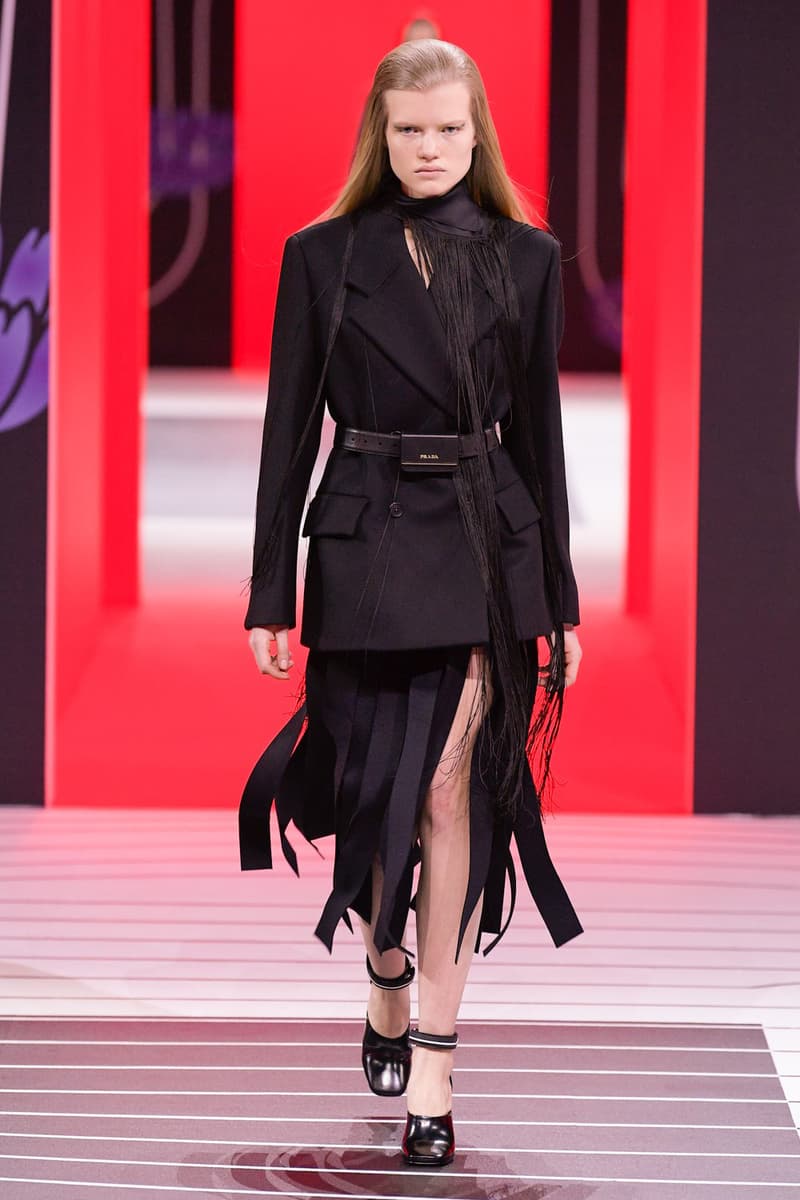 6 of 60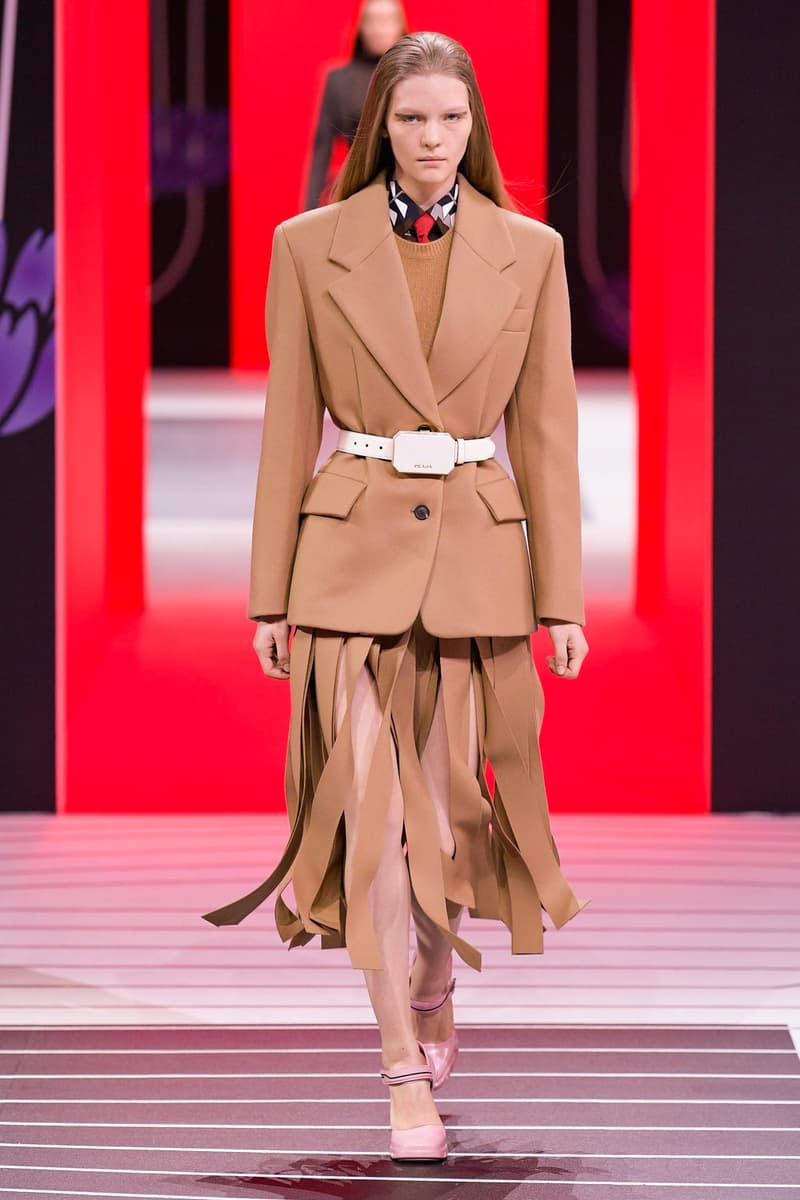 7 of 60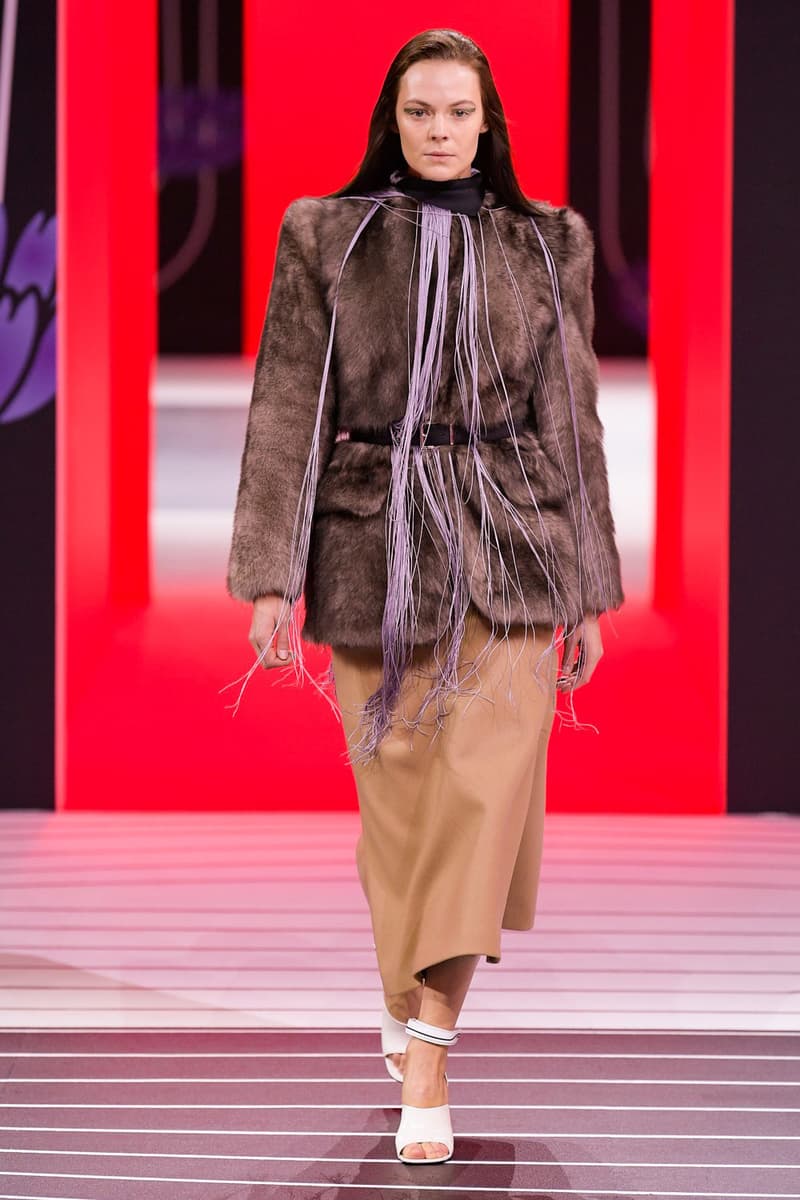 8 of 60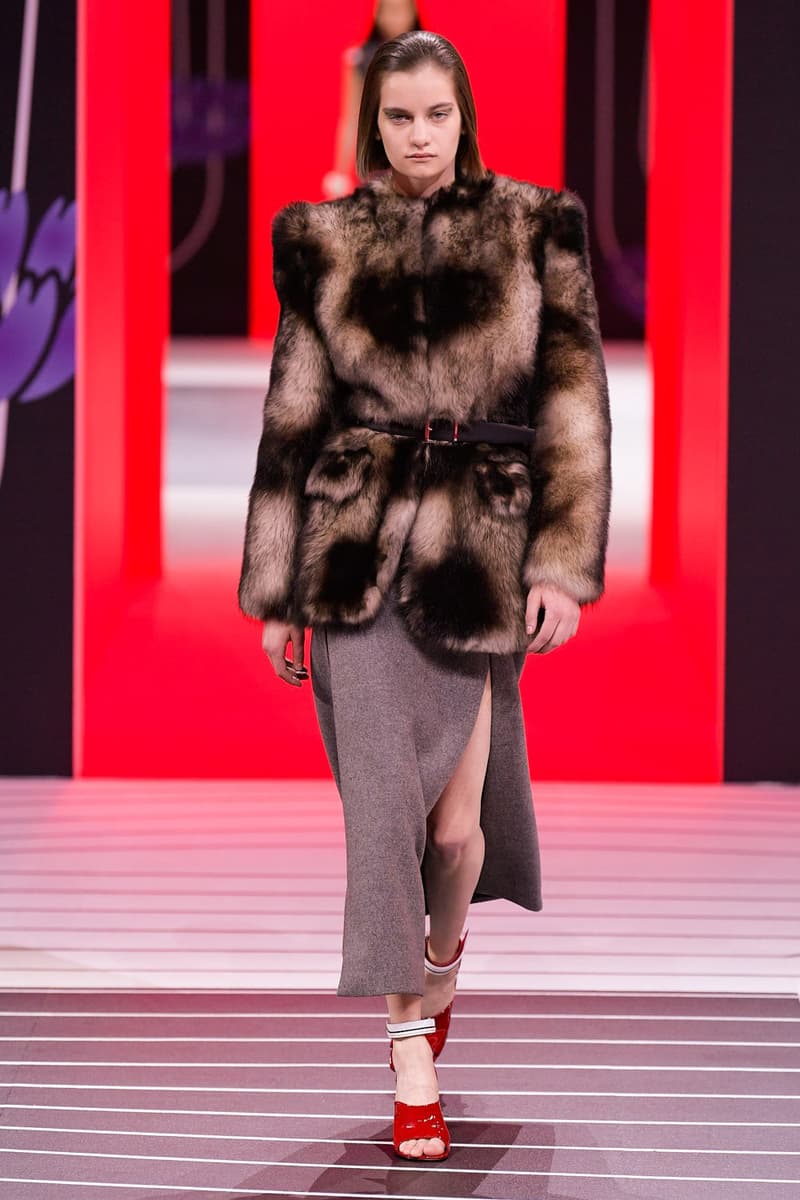 9 of 60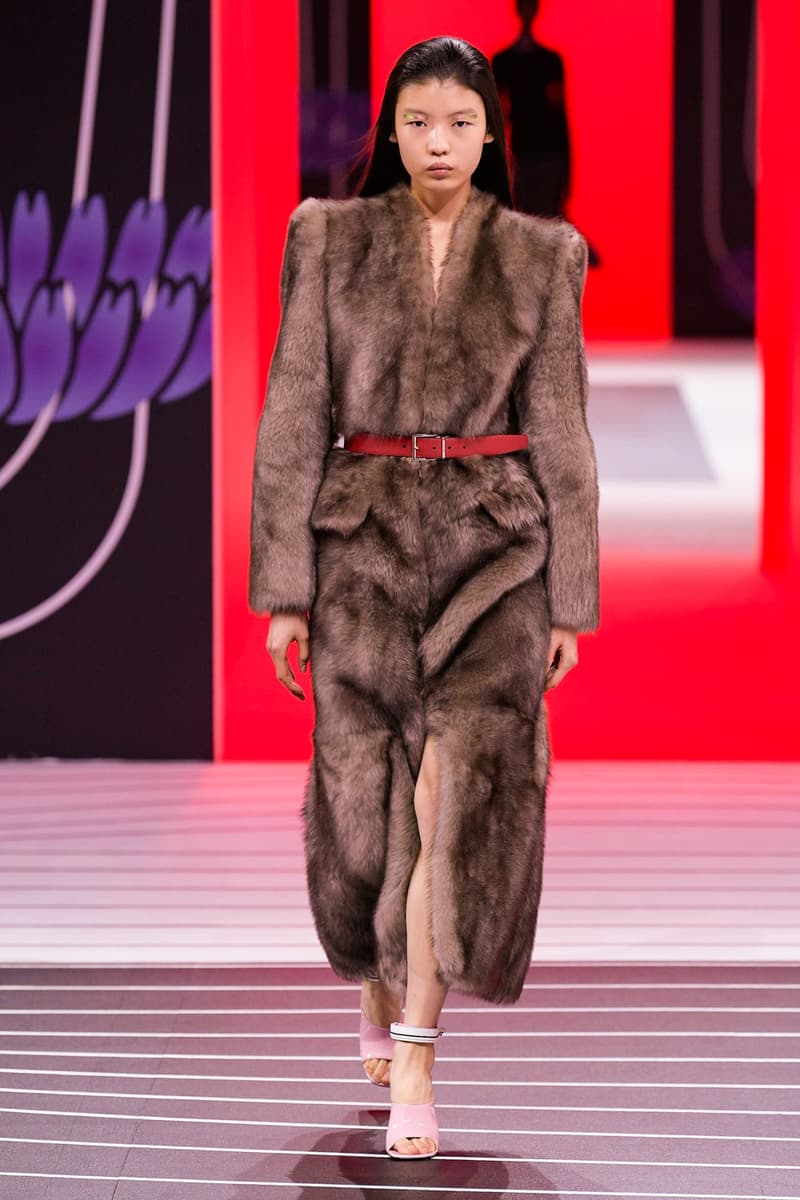 10 of 60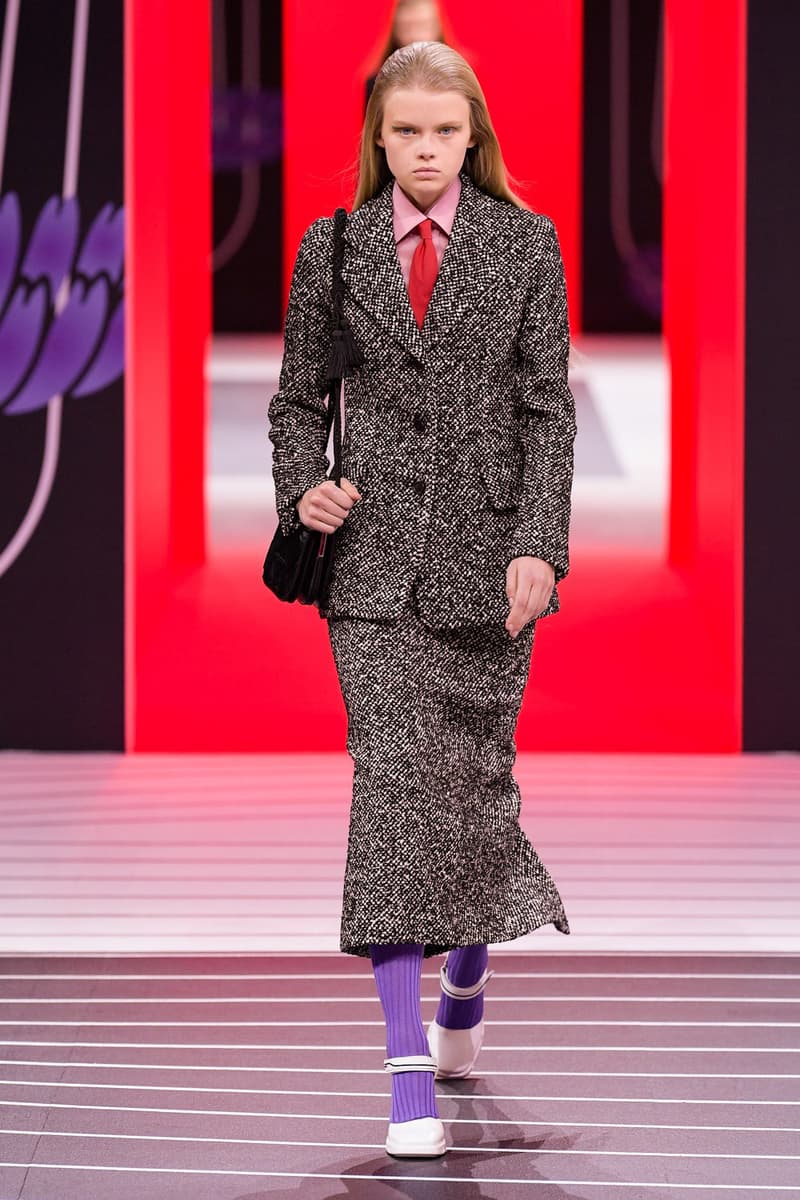 11 of 60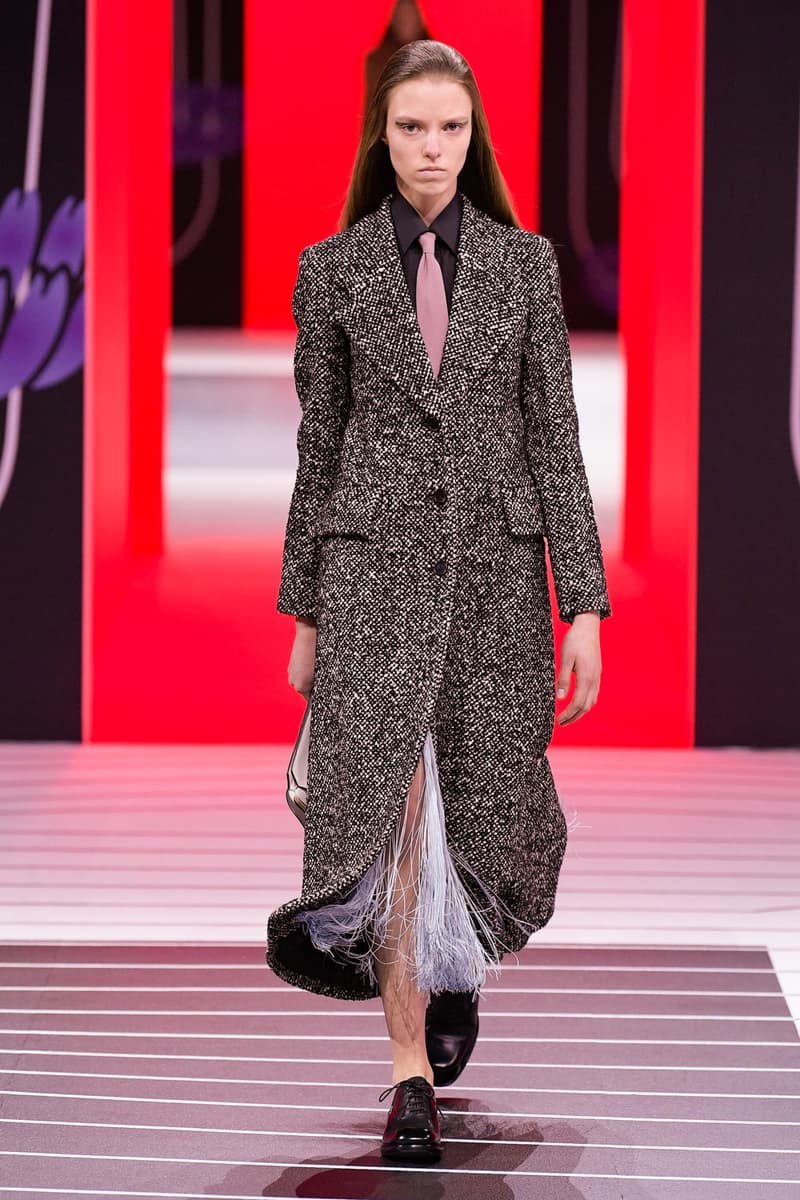 12 of 60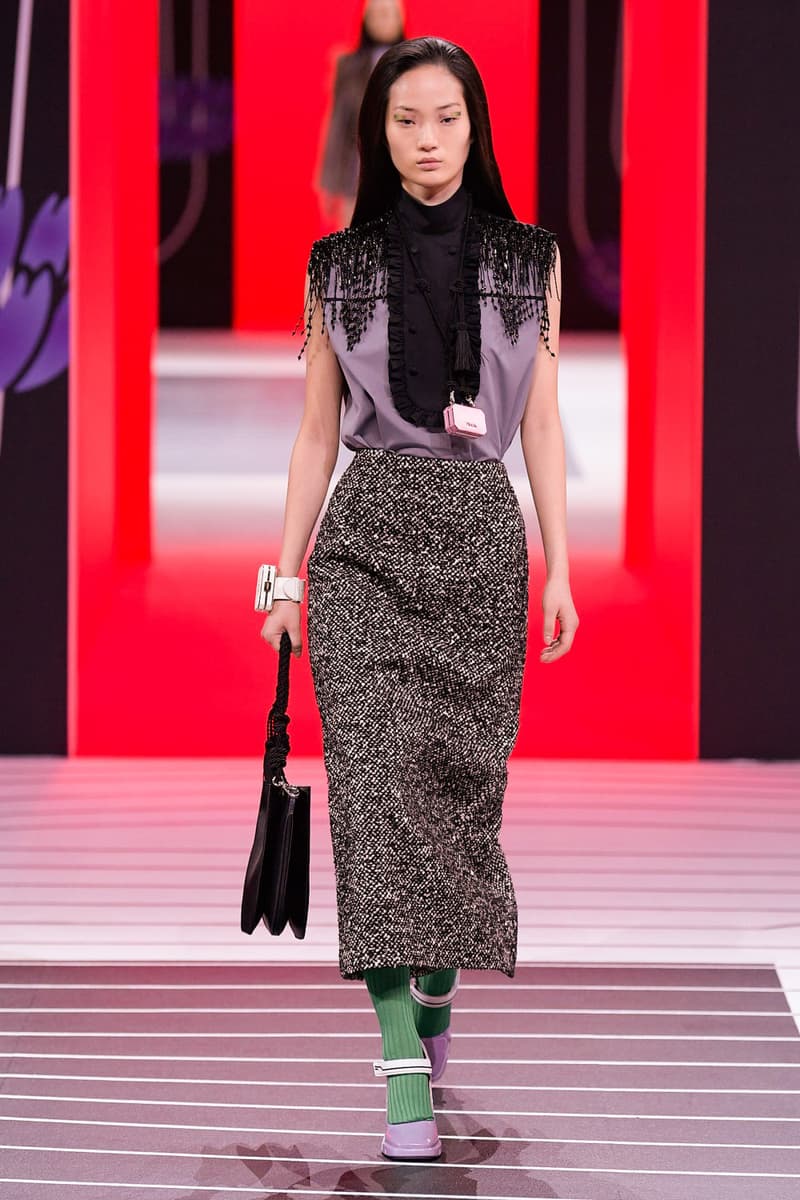 13 of 60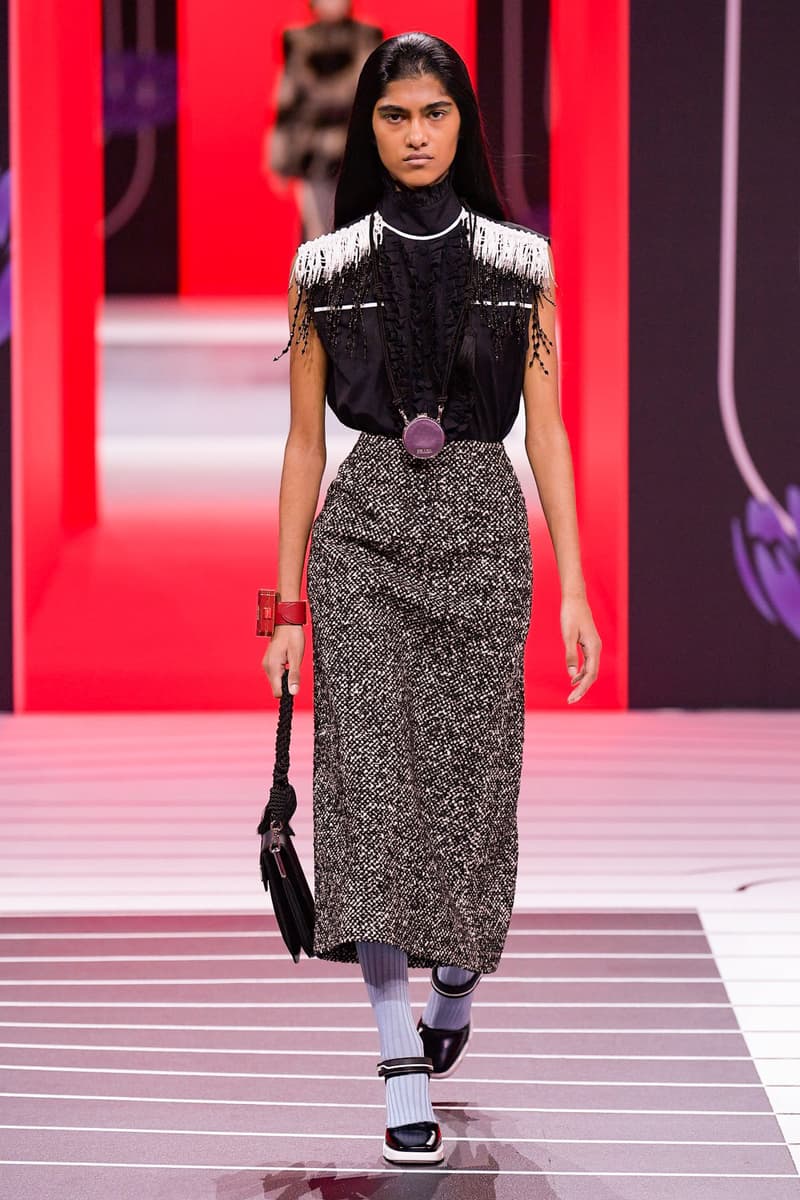 14 of 60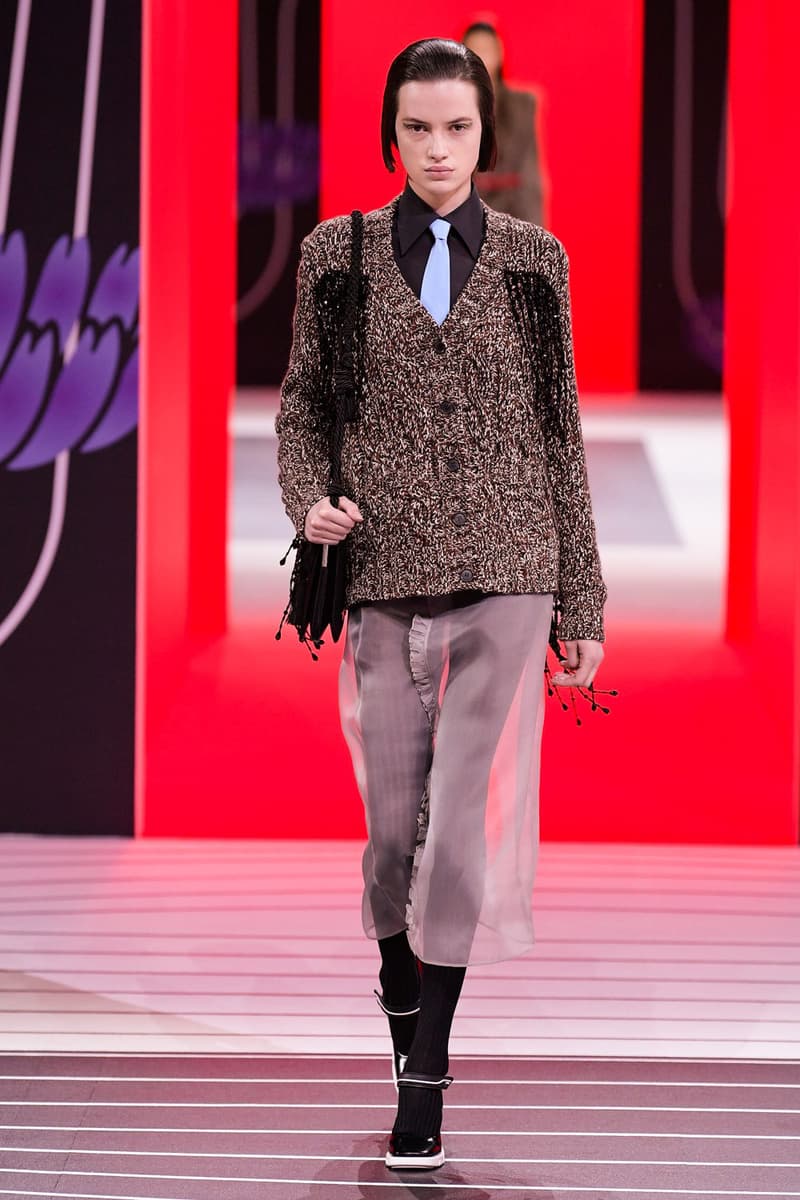 15 of 60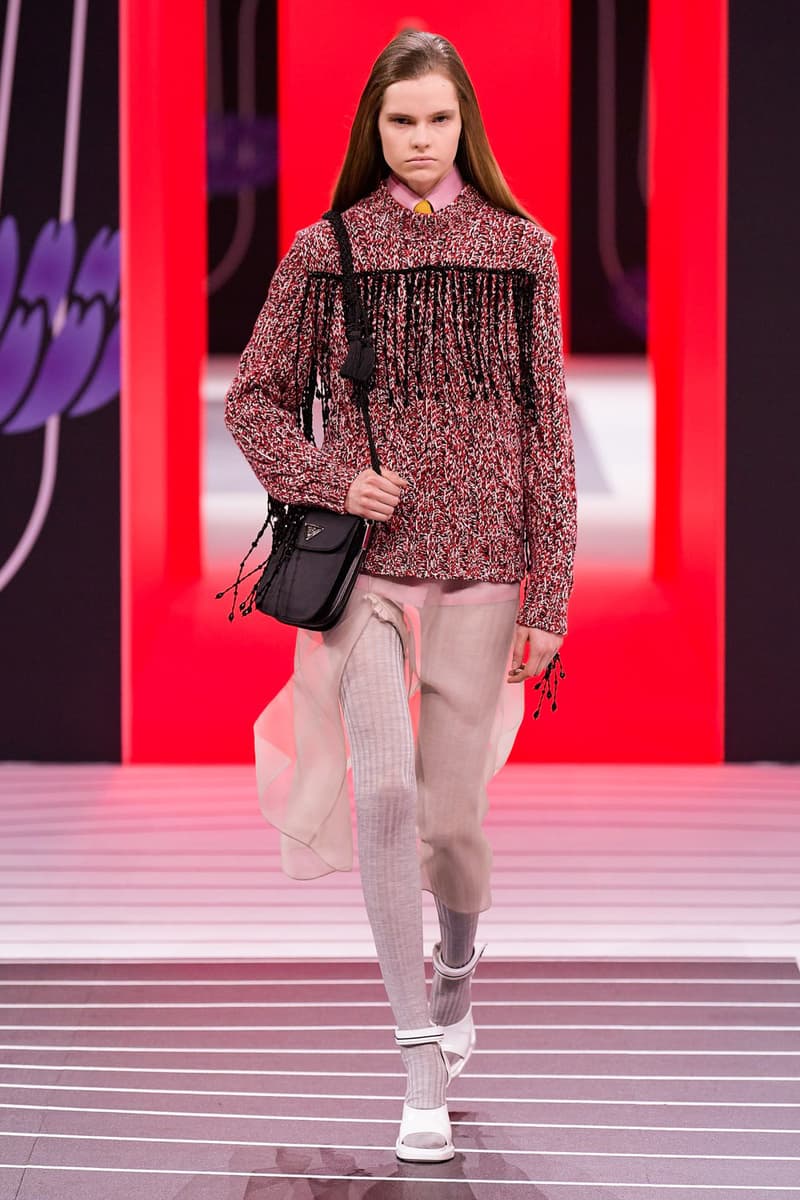 16 of 60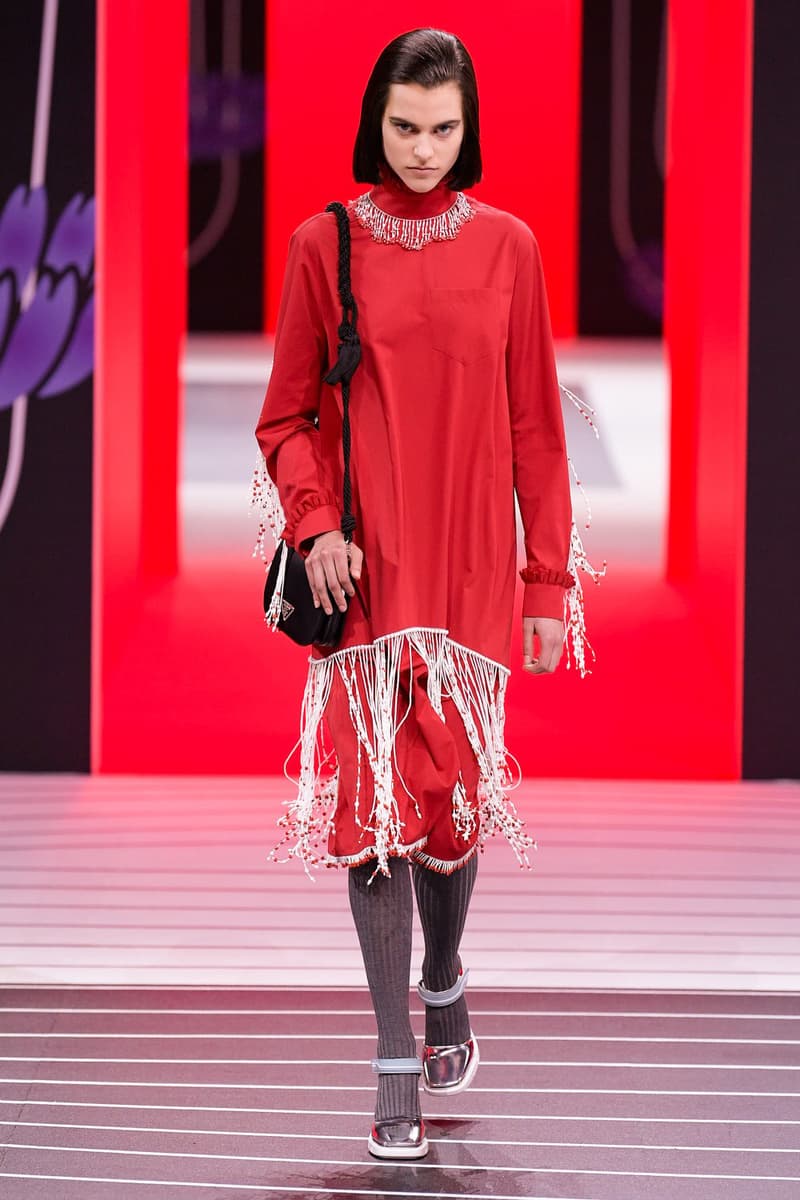 17 of 60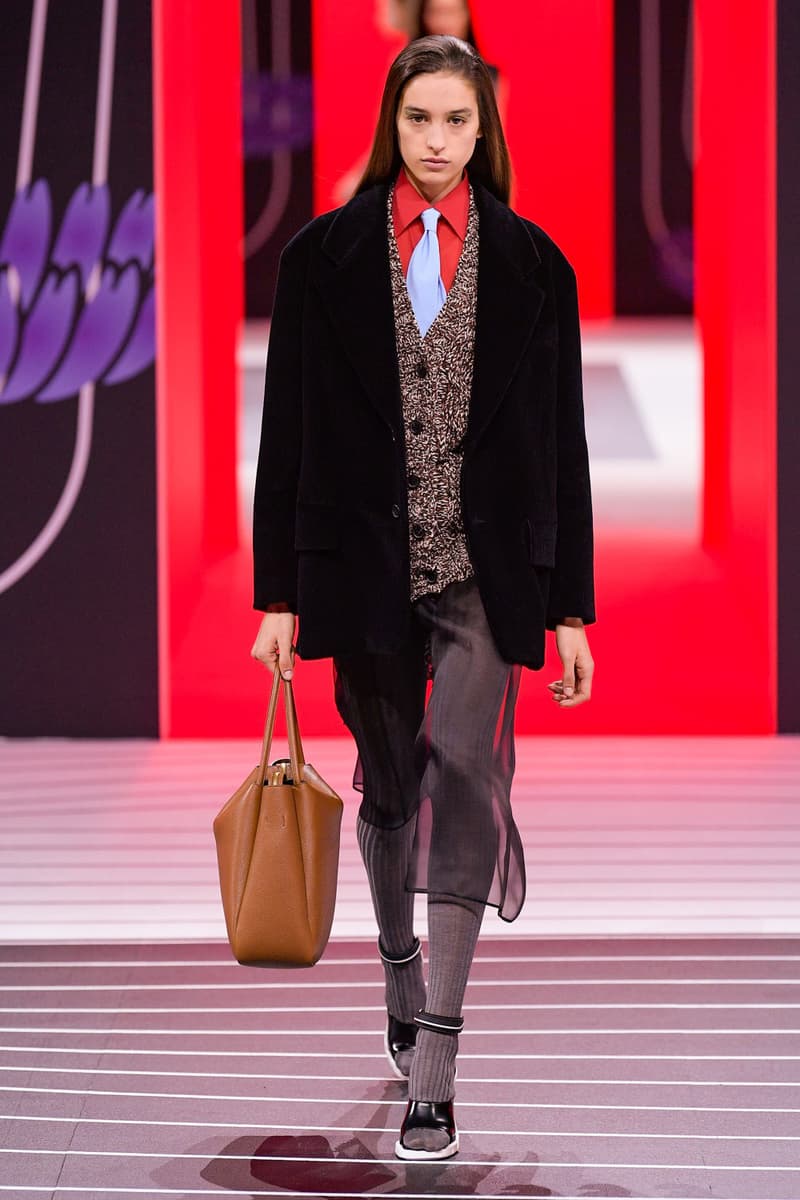 18 of 60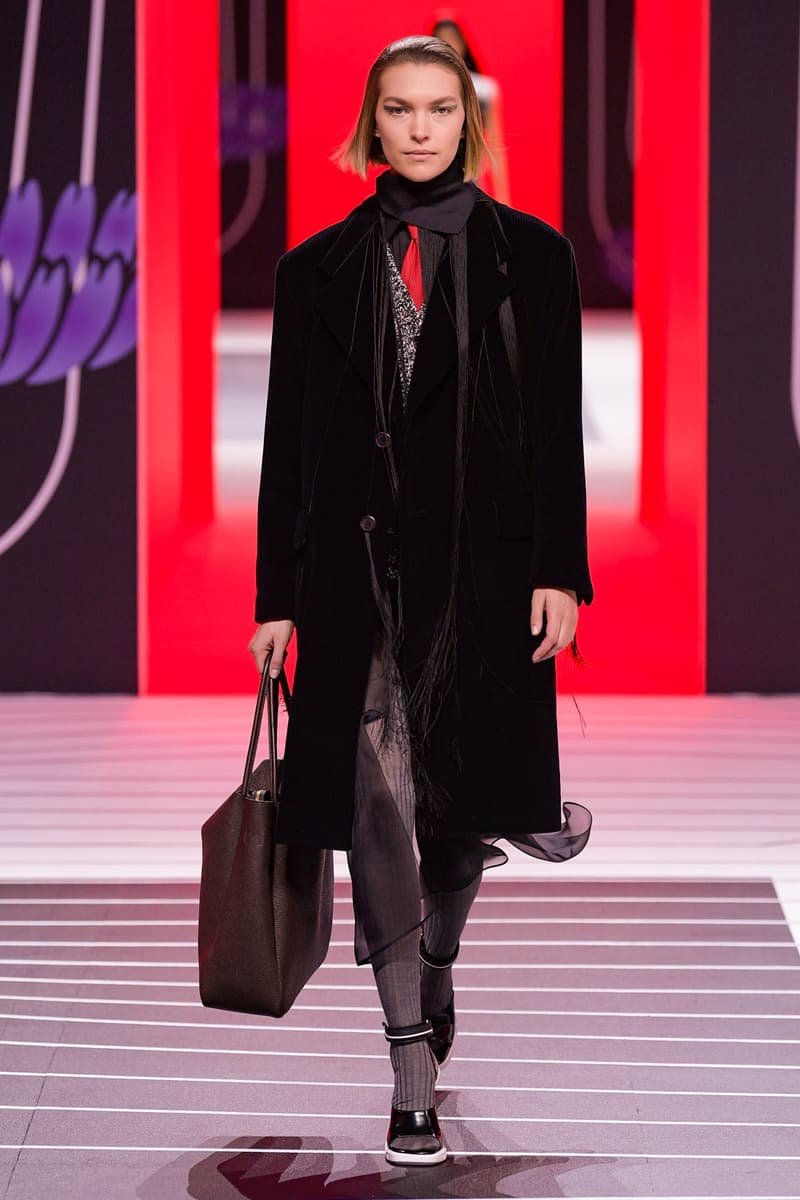 19 of 60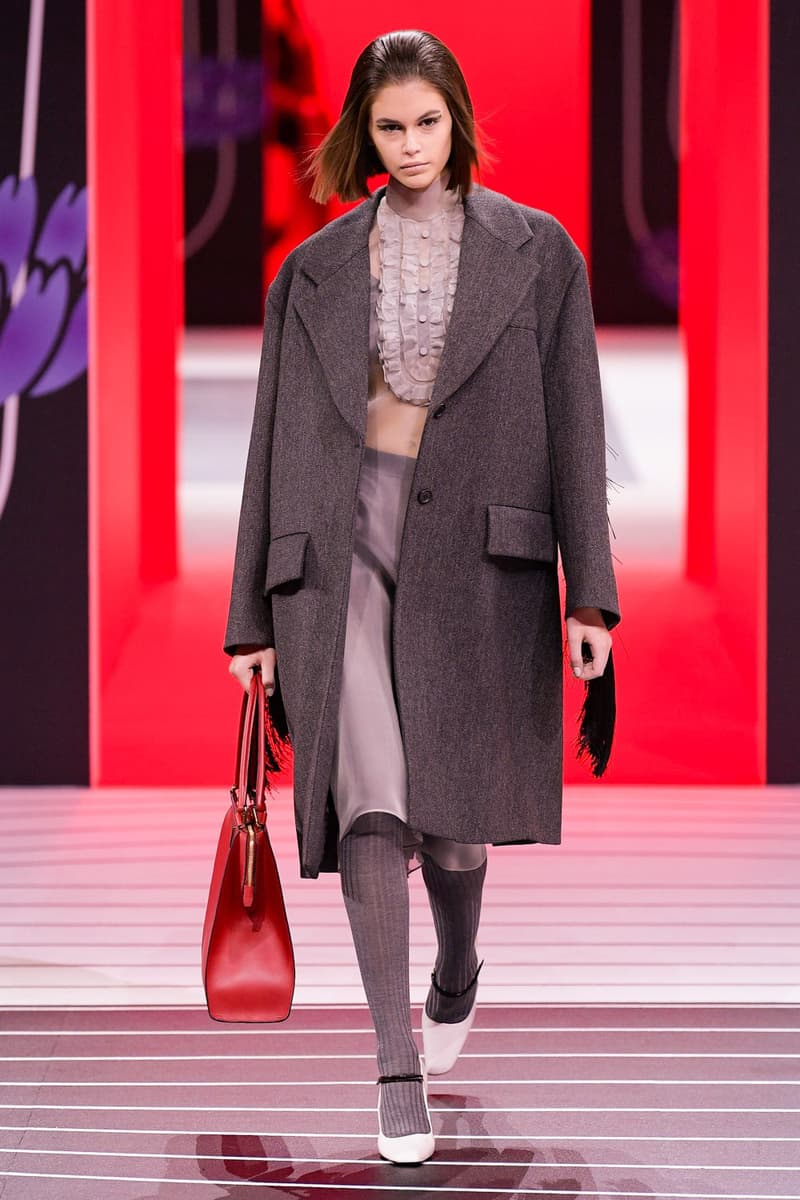 20 of 60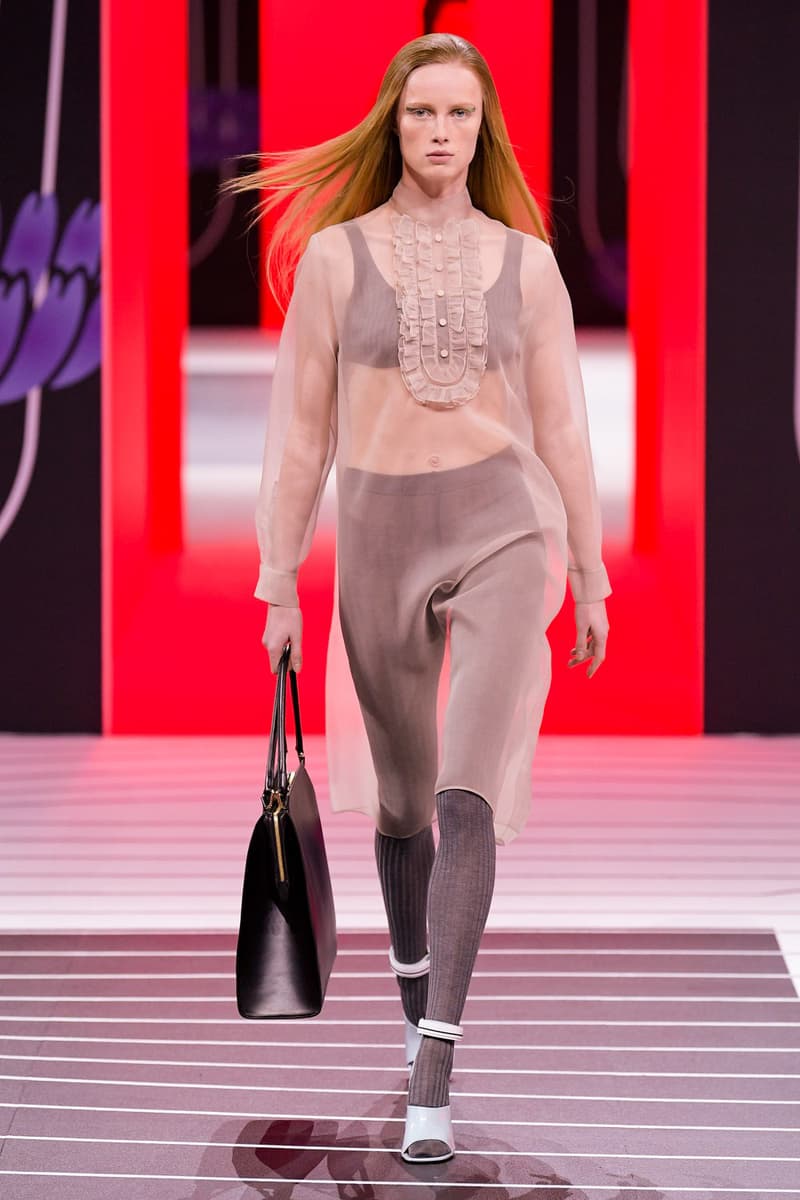 21 of 60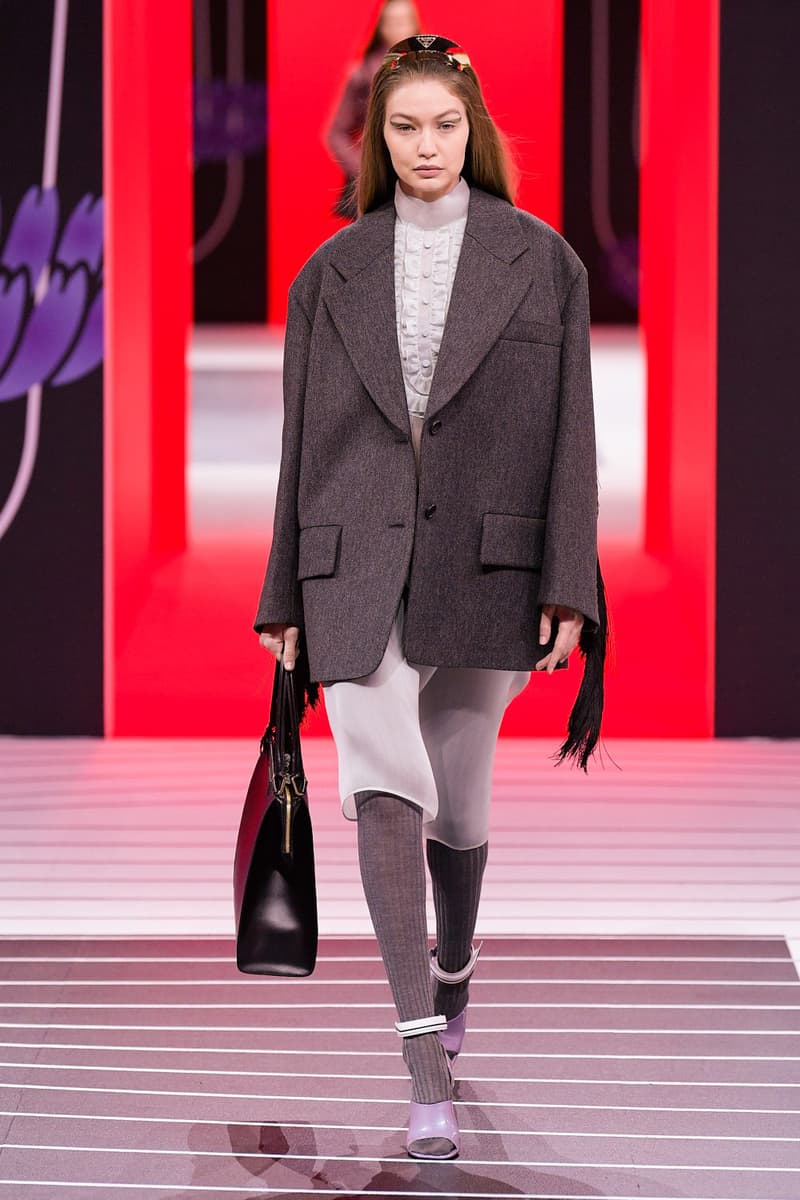 22 of 60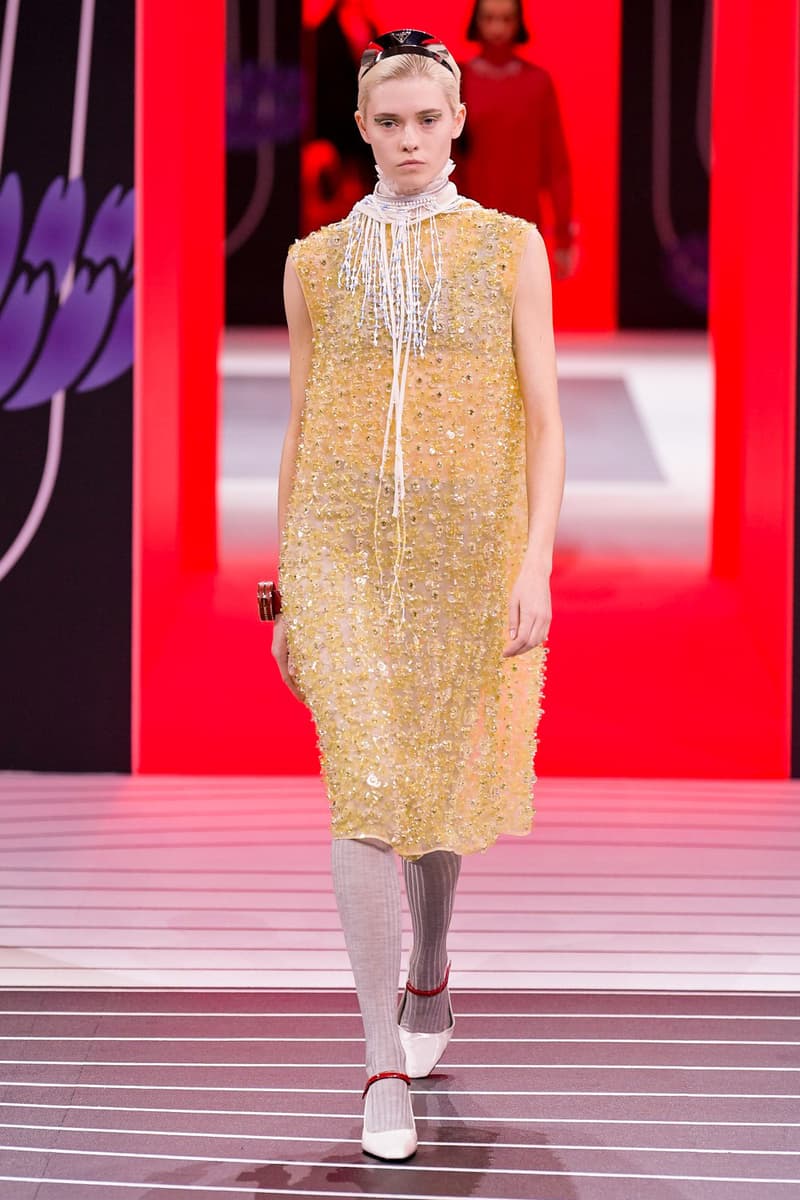 23 of 60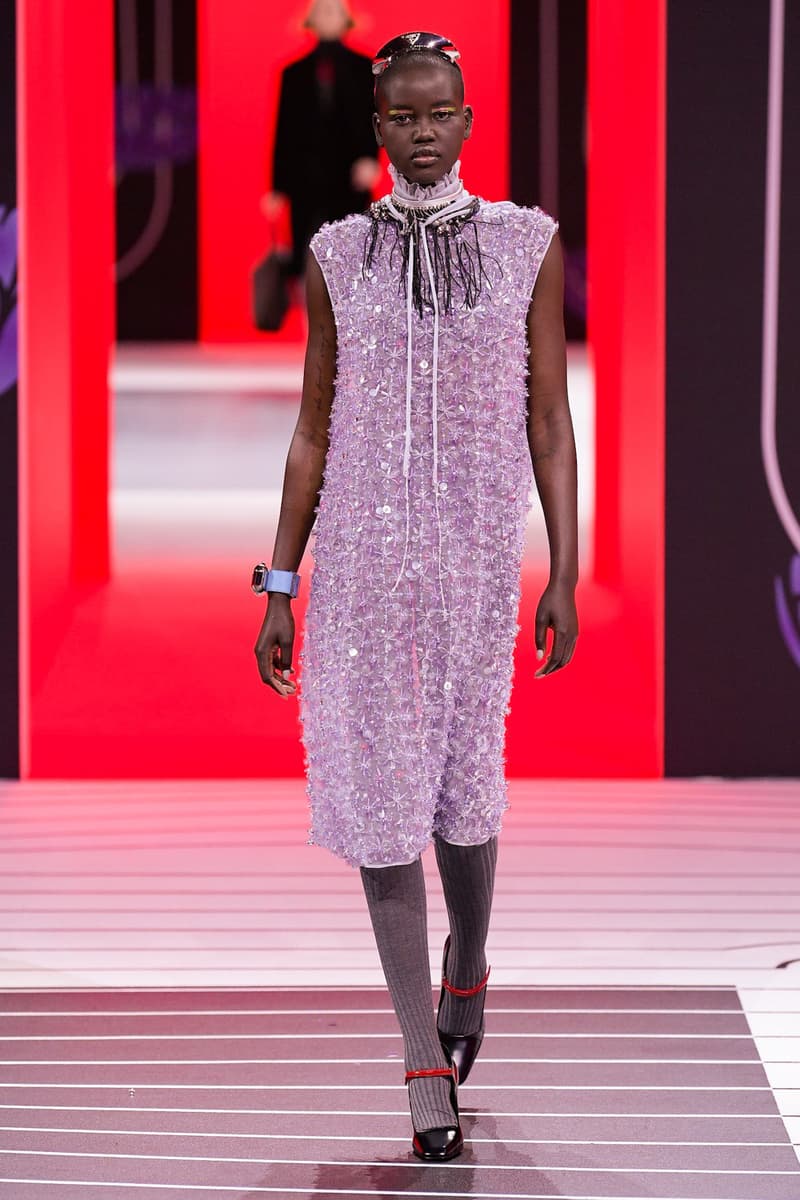 24 of 60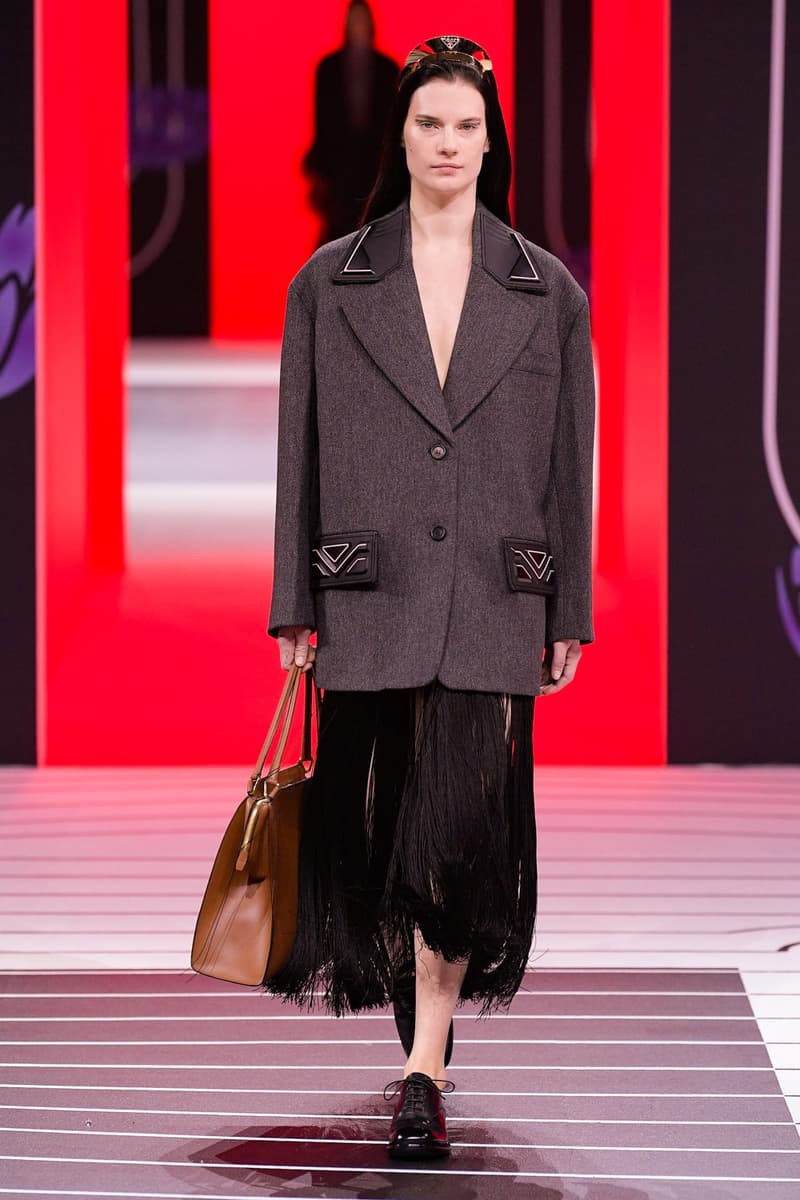 25 of 60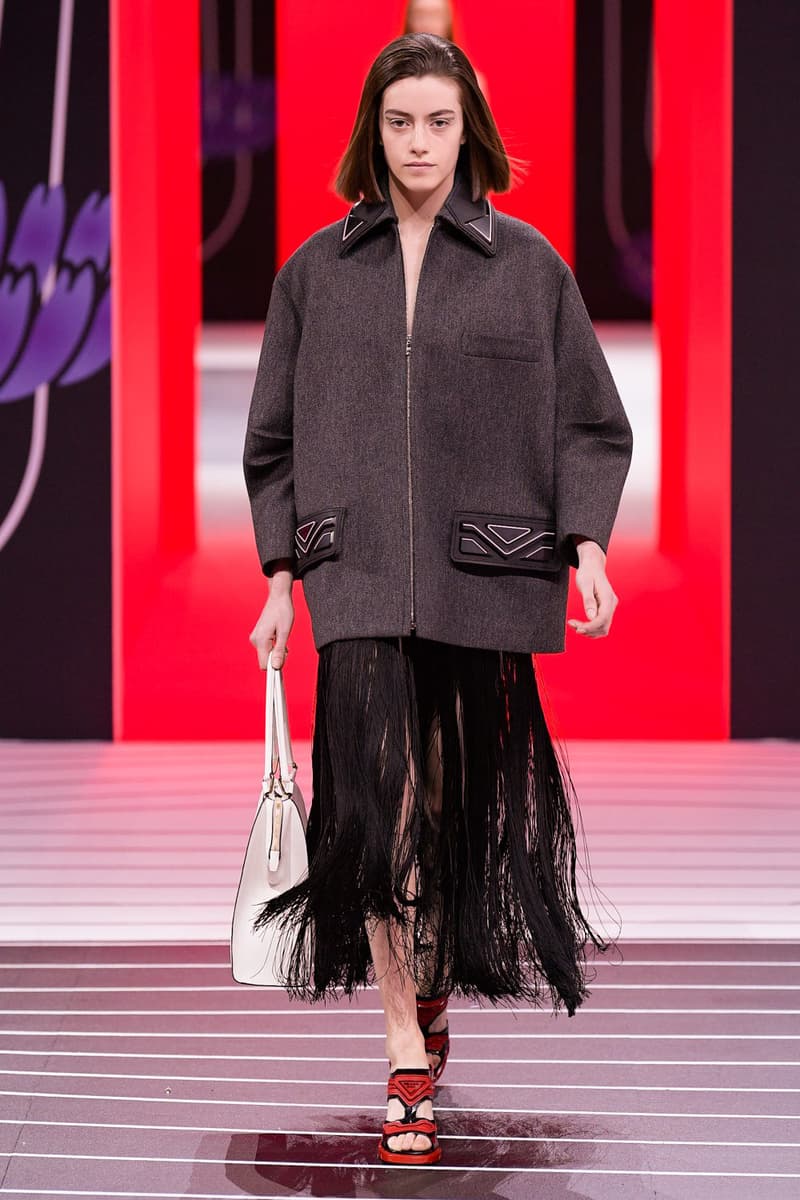 26 of 60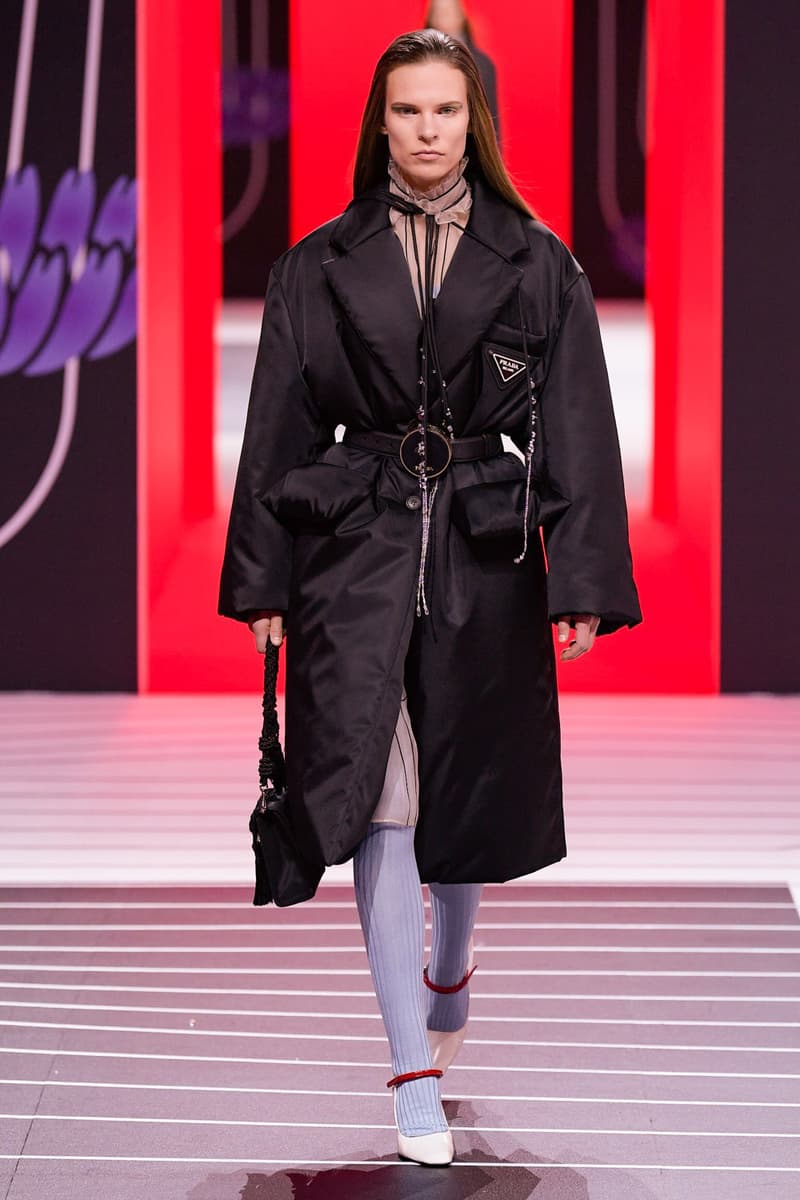 27 of 60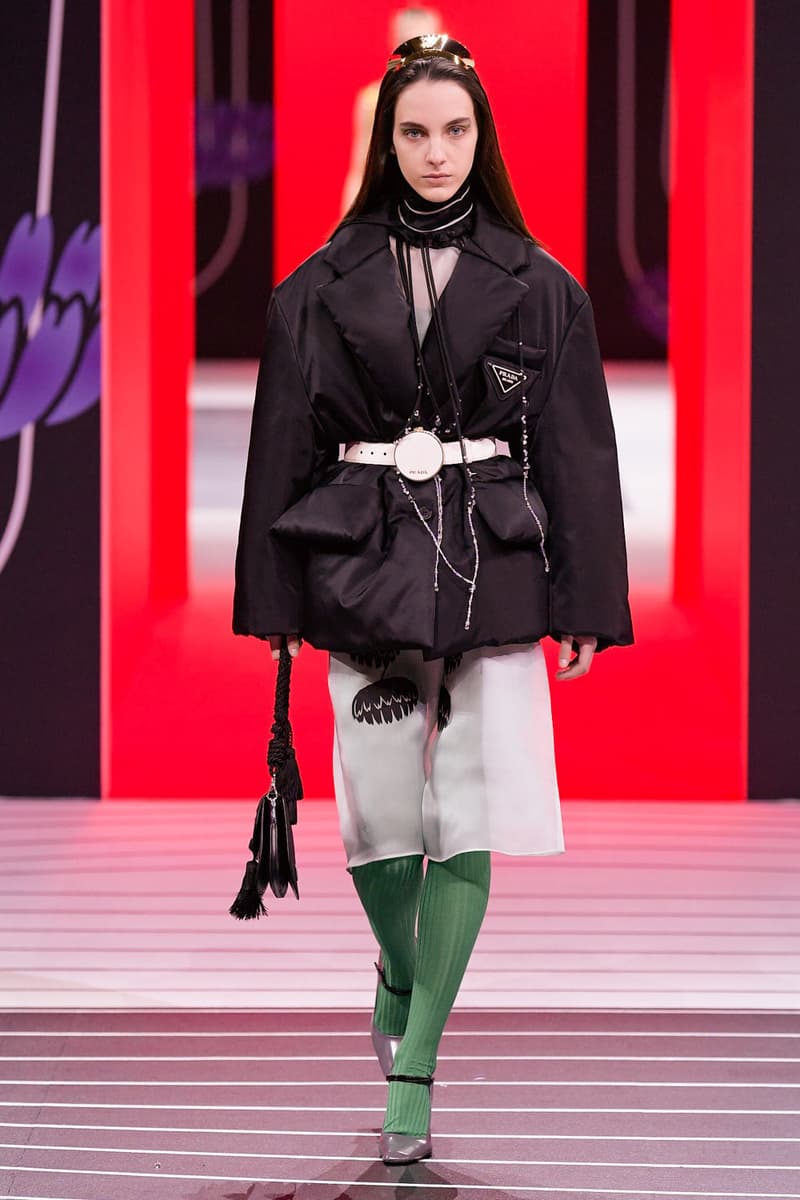 28 of 60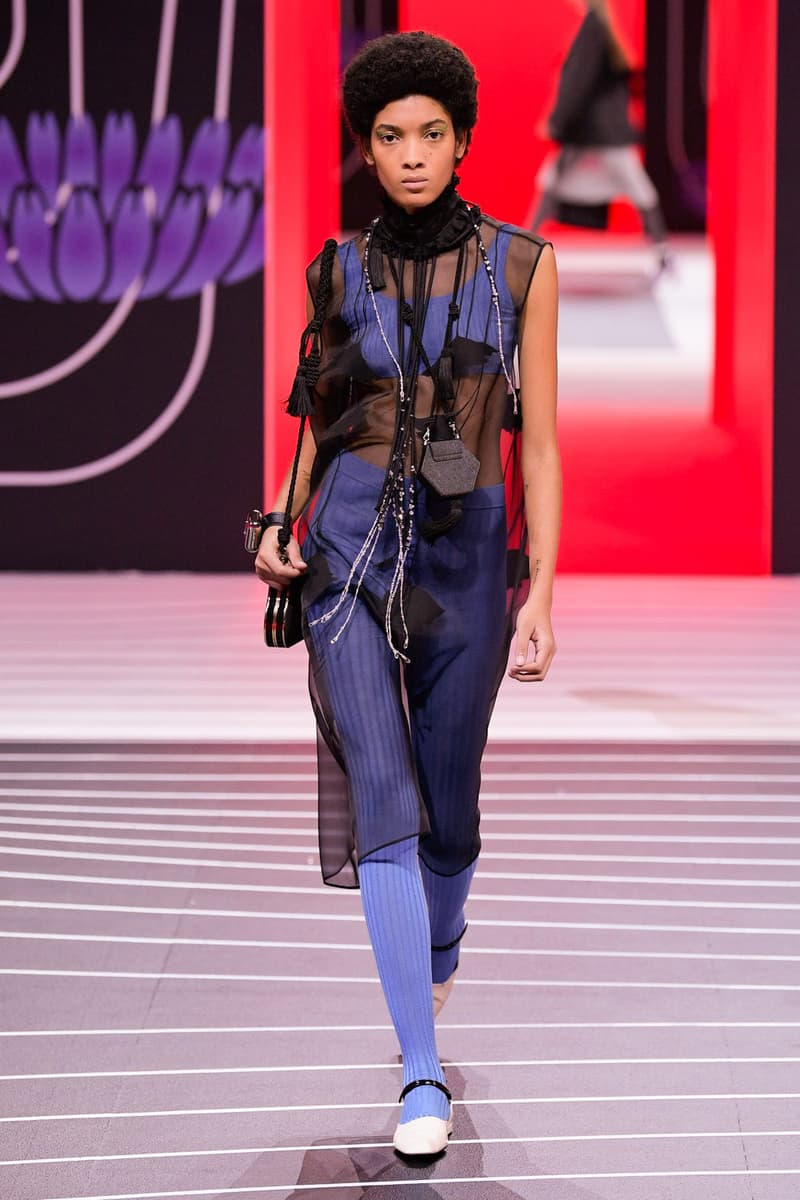 29 of 60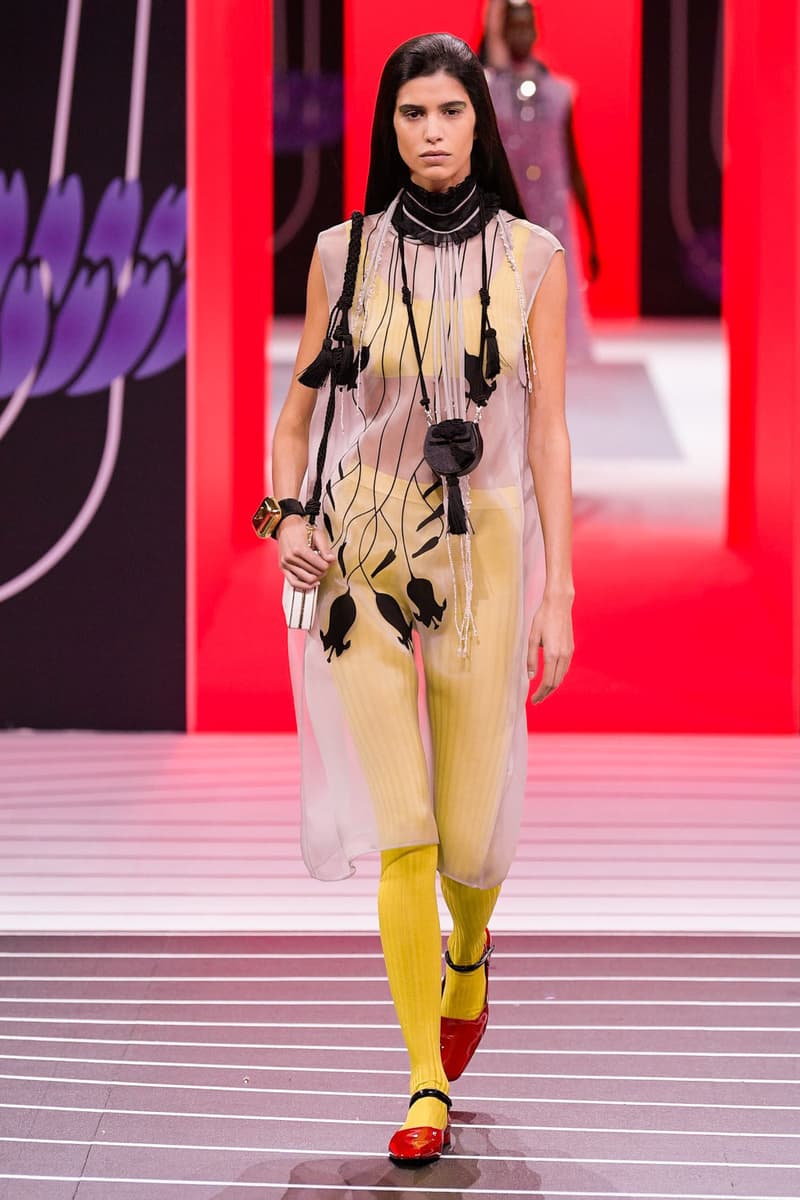 30 of 60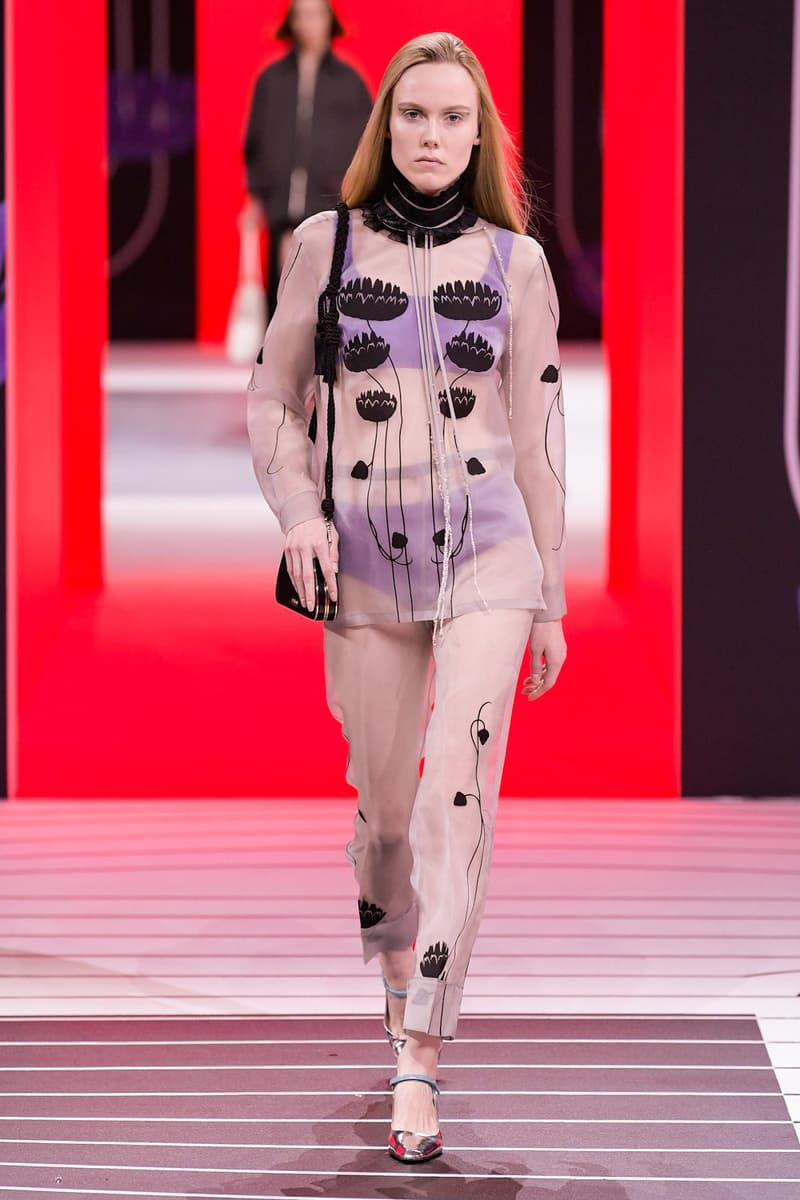 31 of 60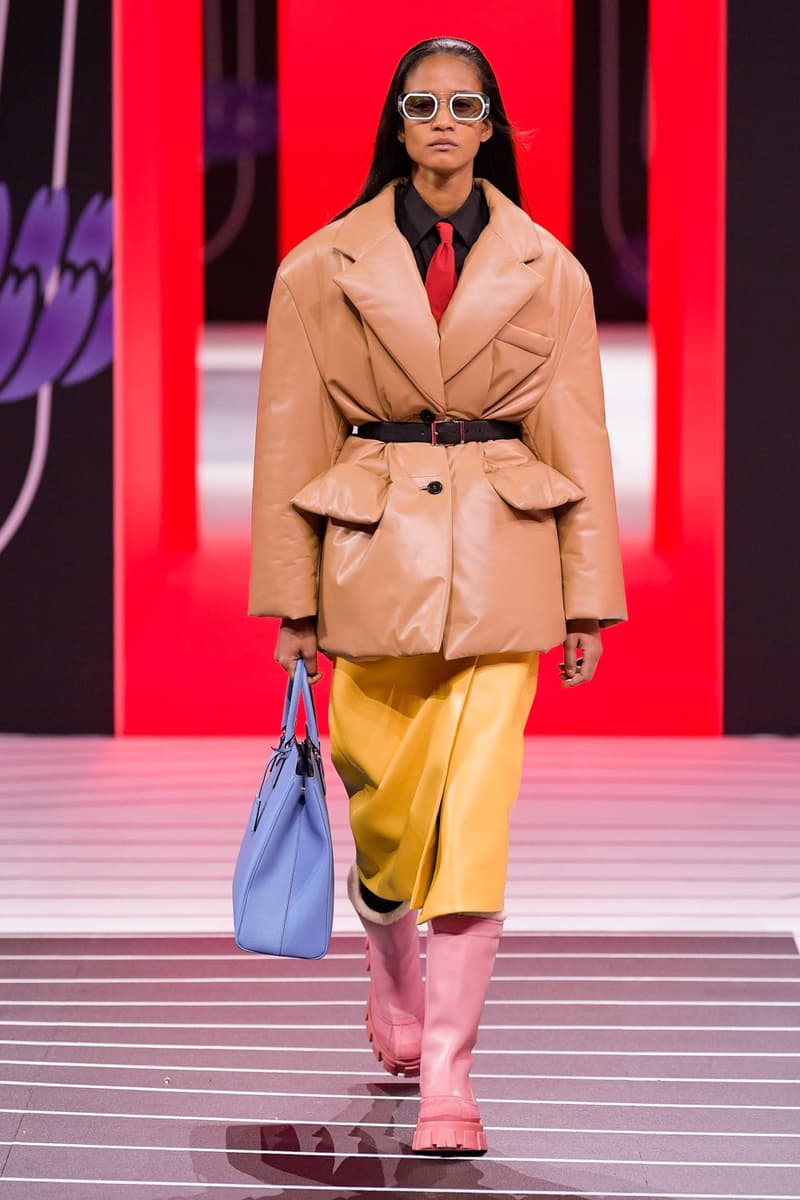 32 of 60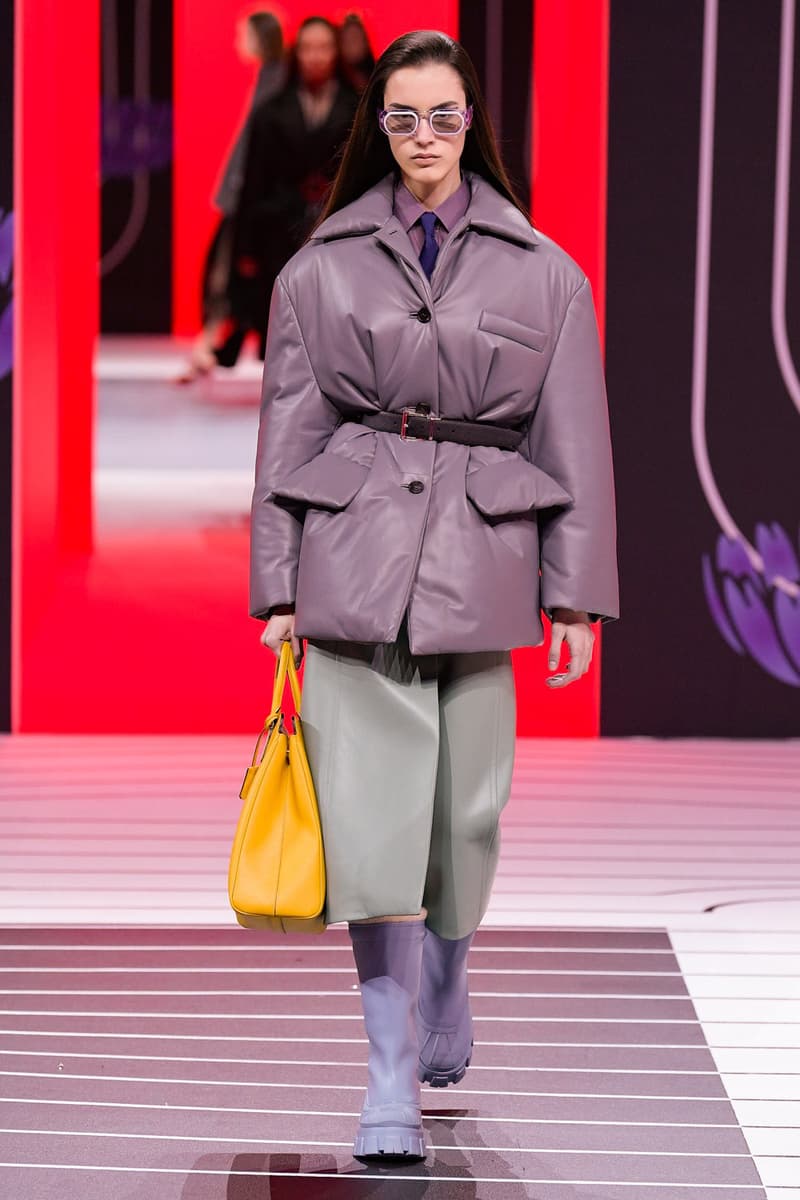 33 of 60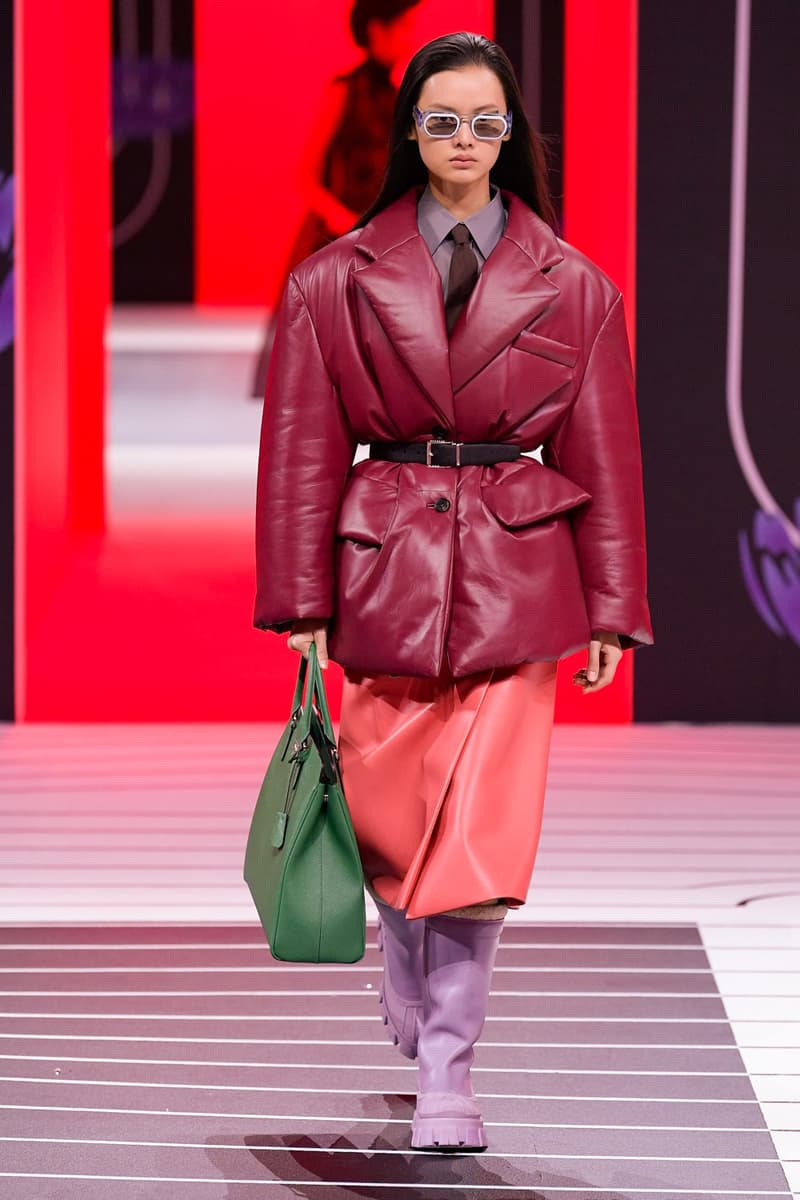 34 of 60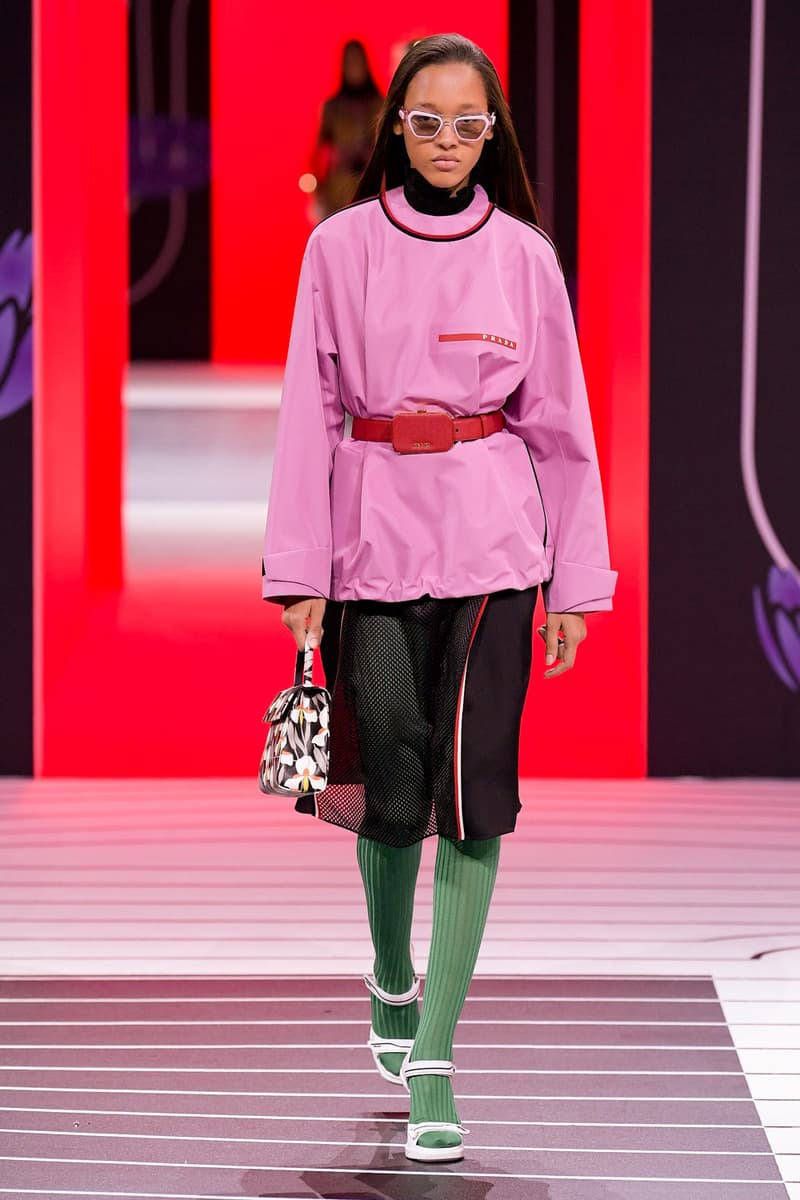 35 of 60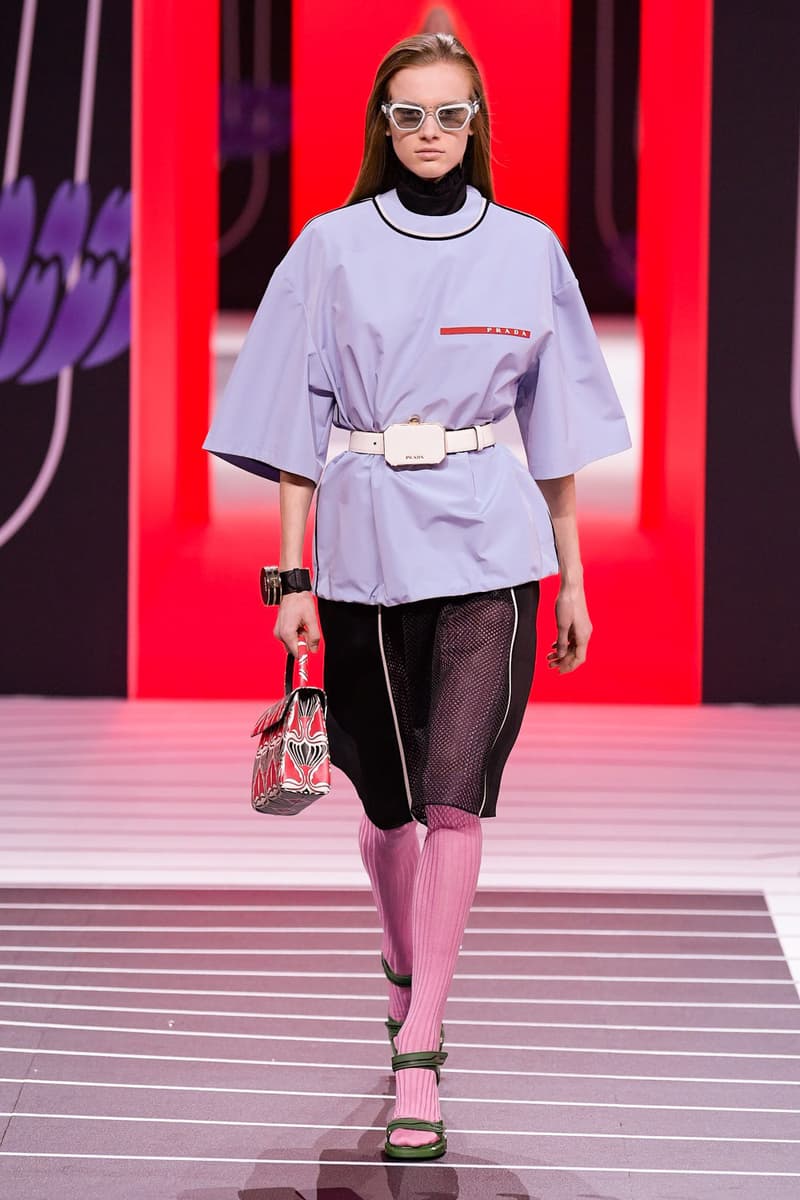 36 of 60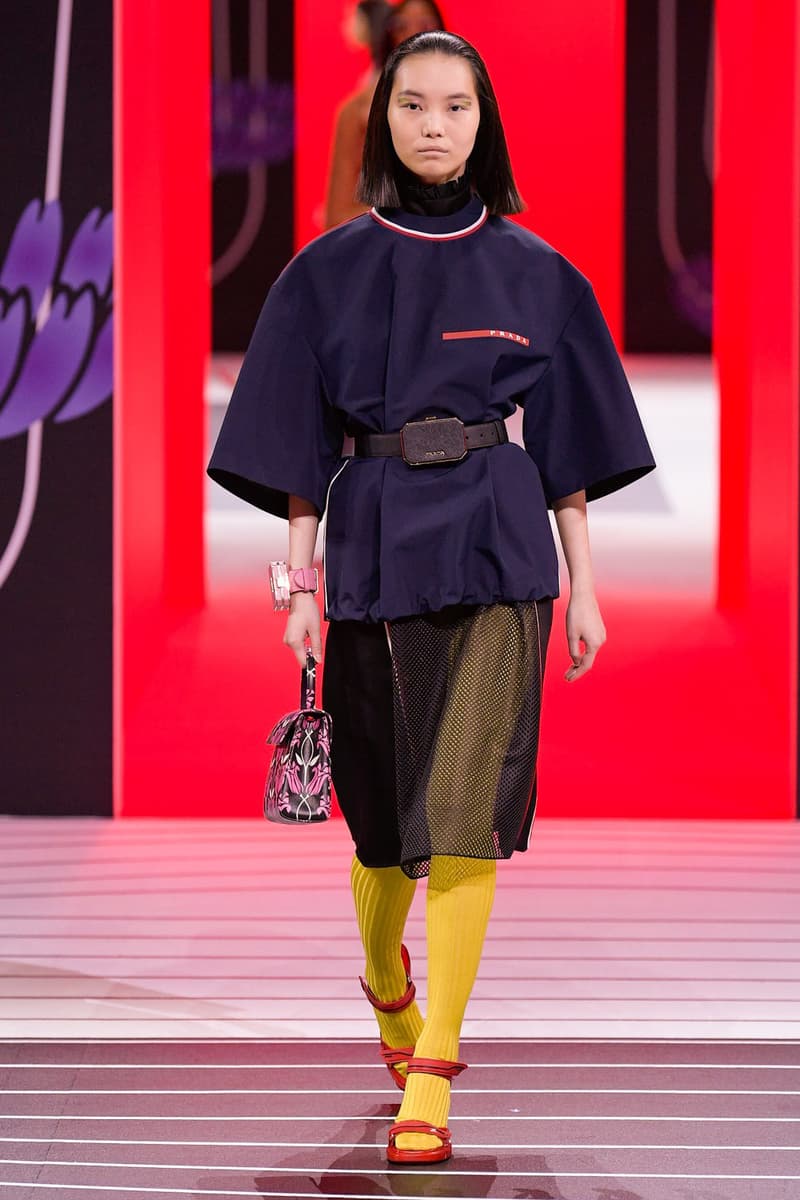 37 of 60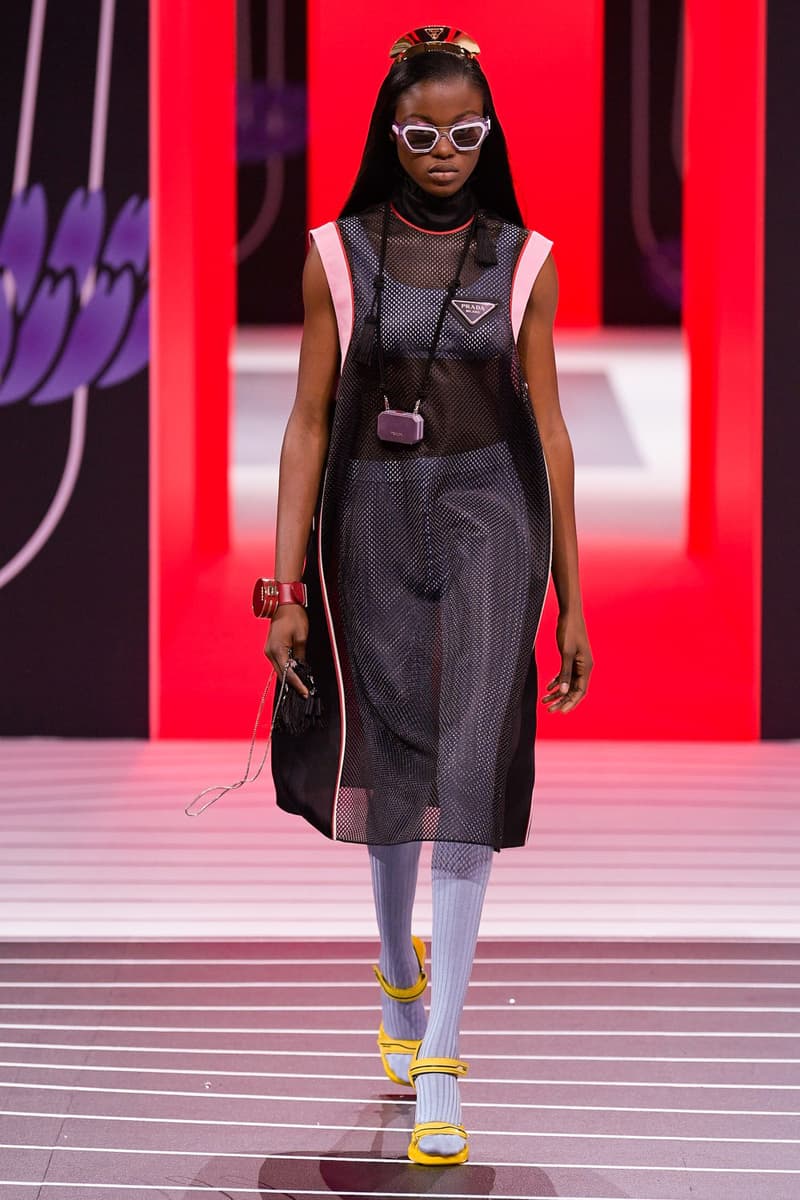 38 of 60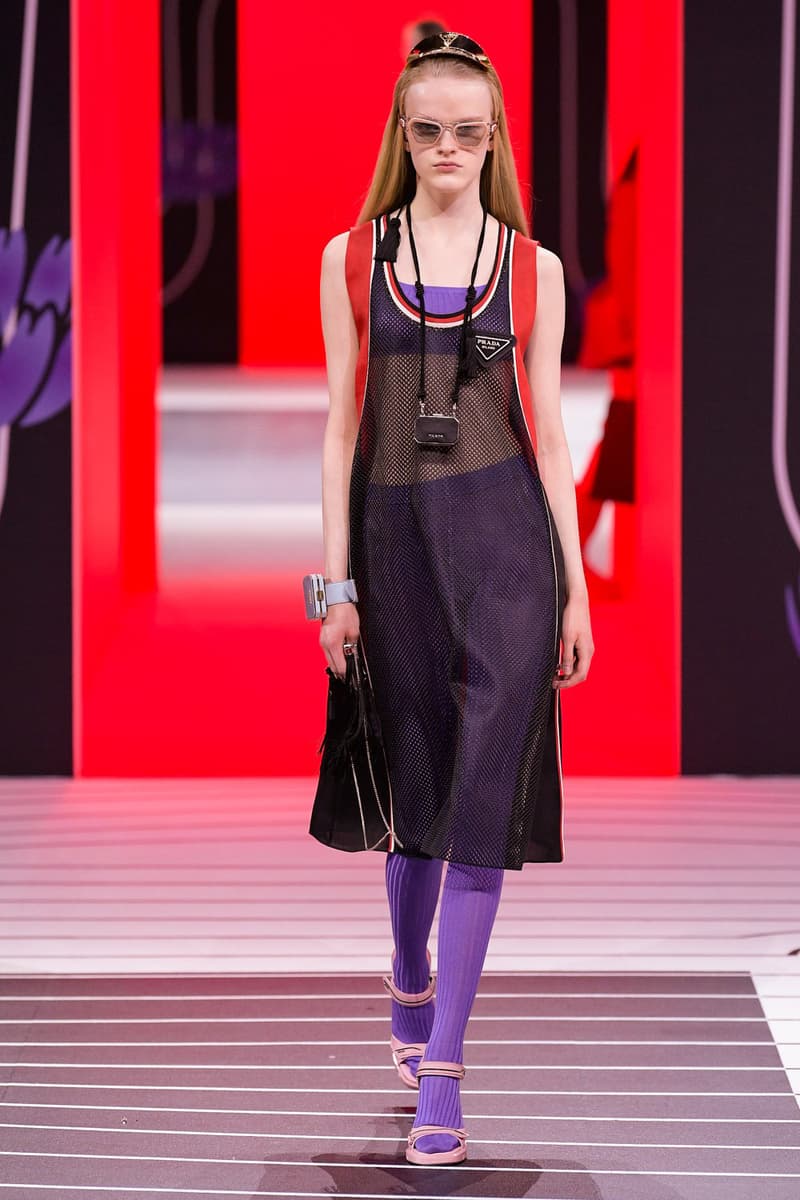 39 of 60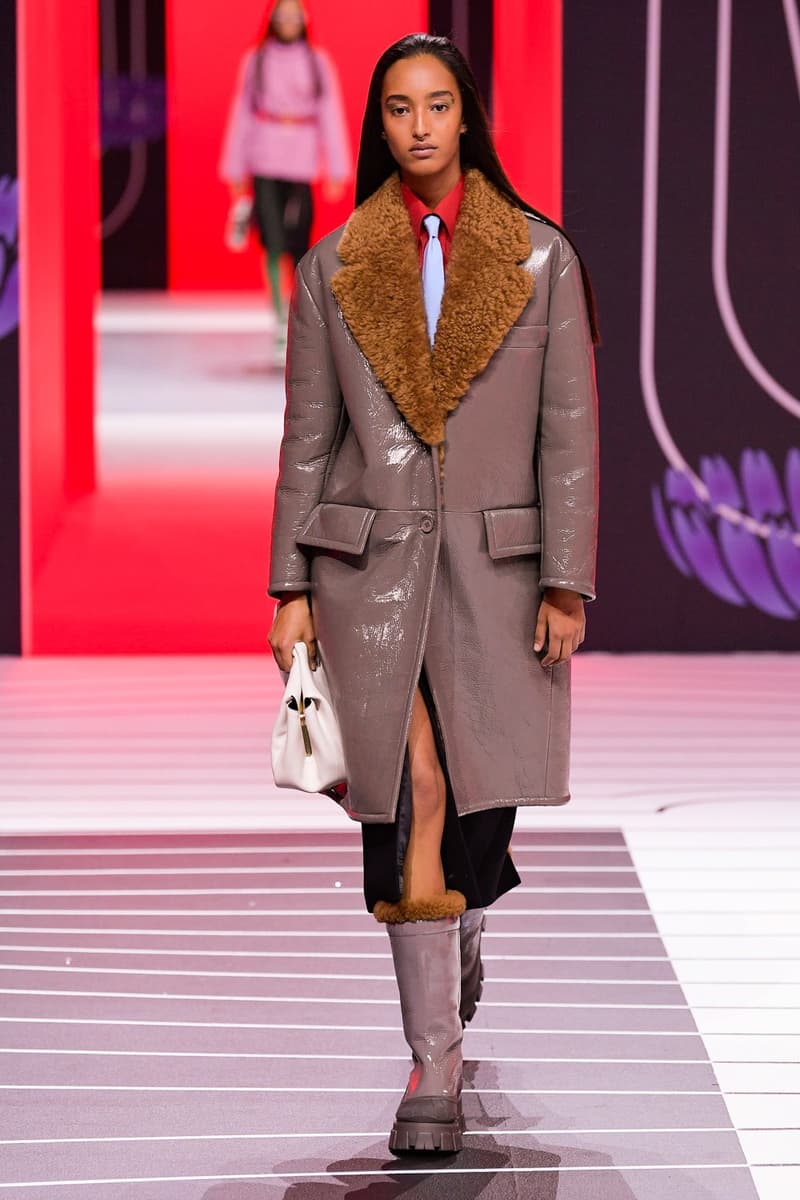 40 of 60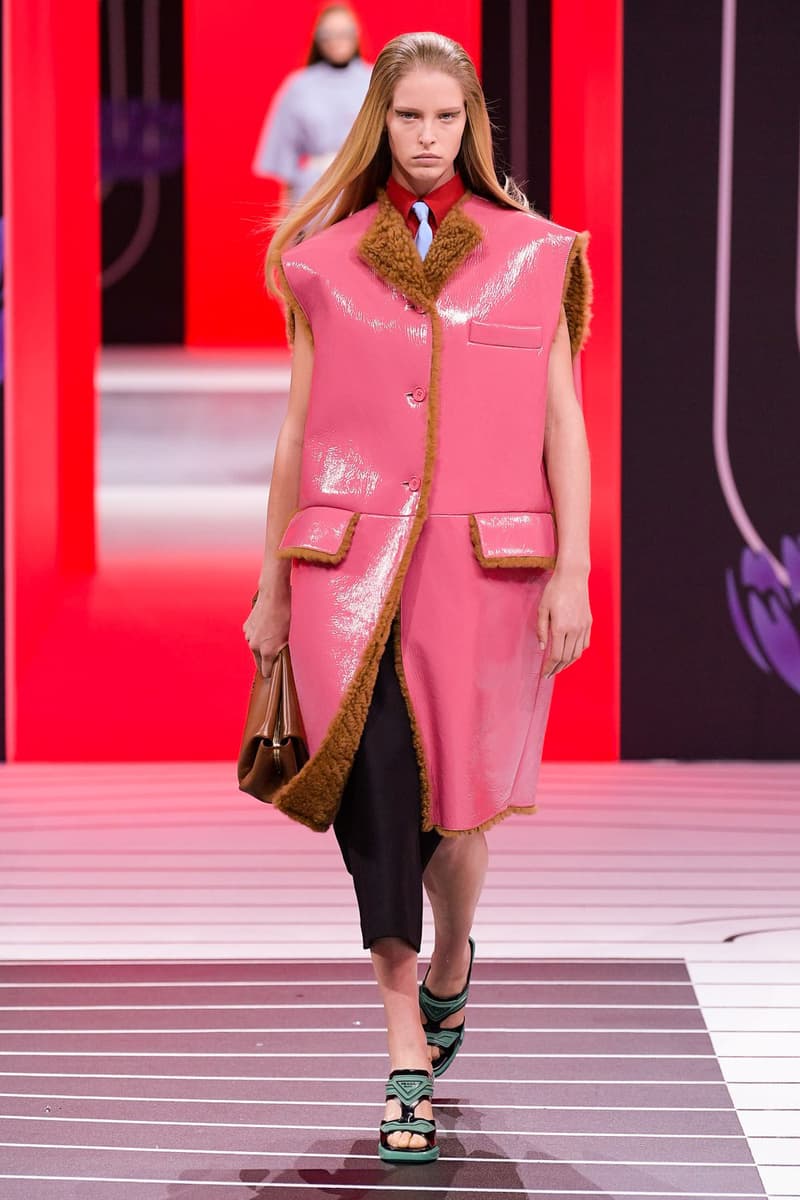 41 of 60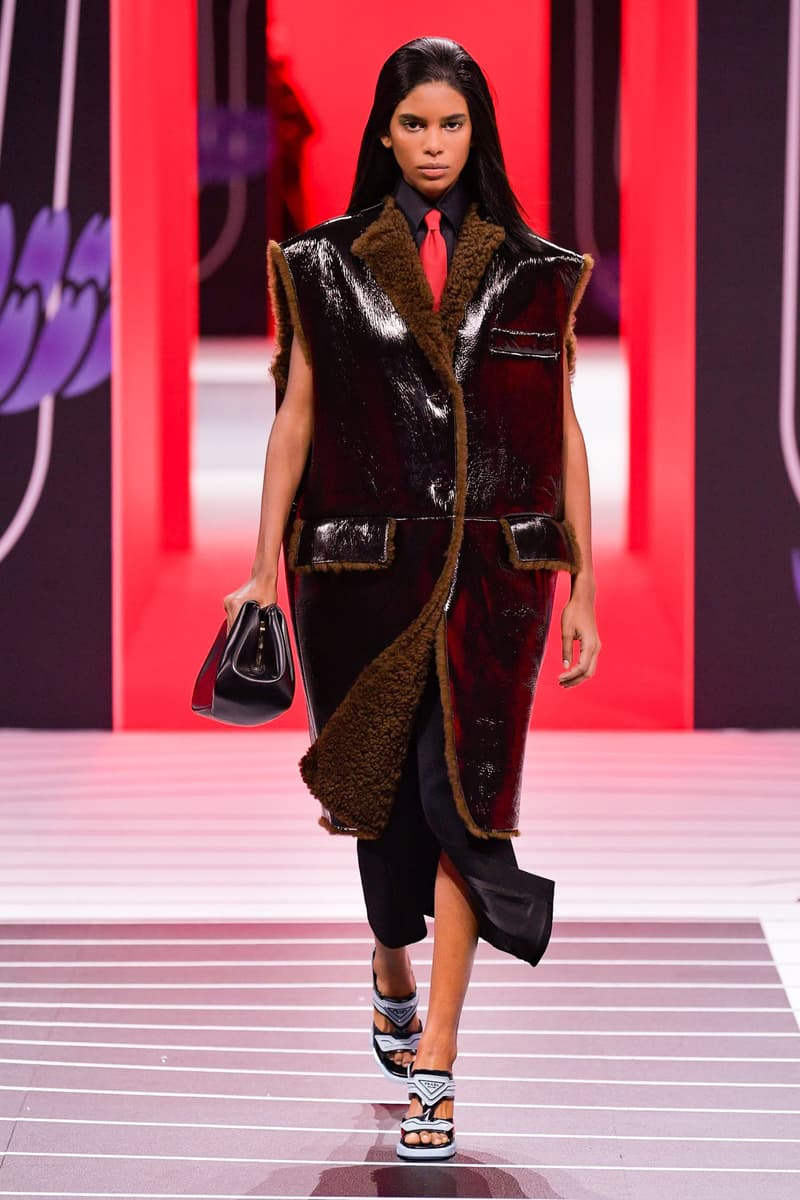 42 of 60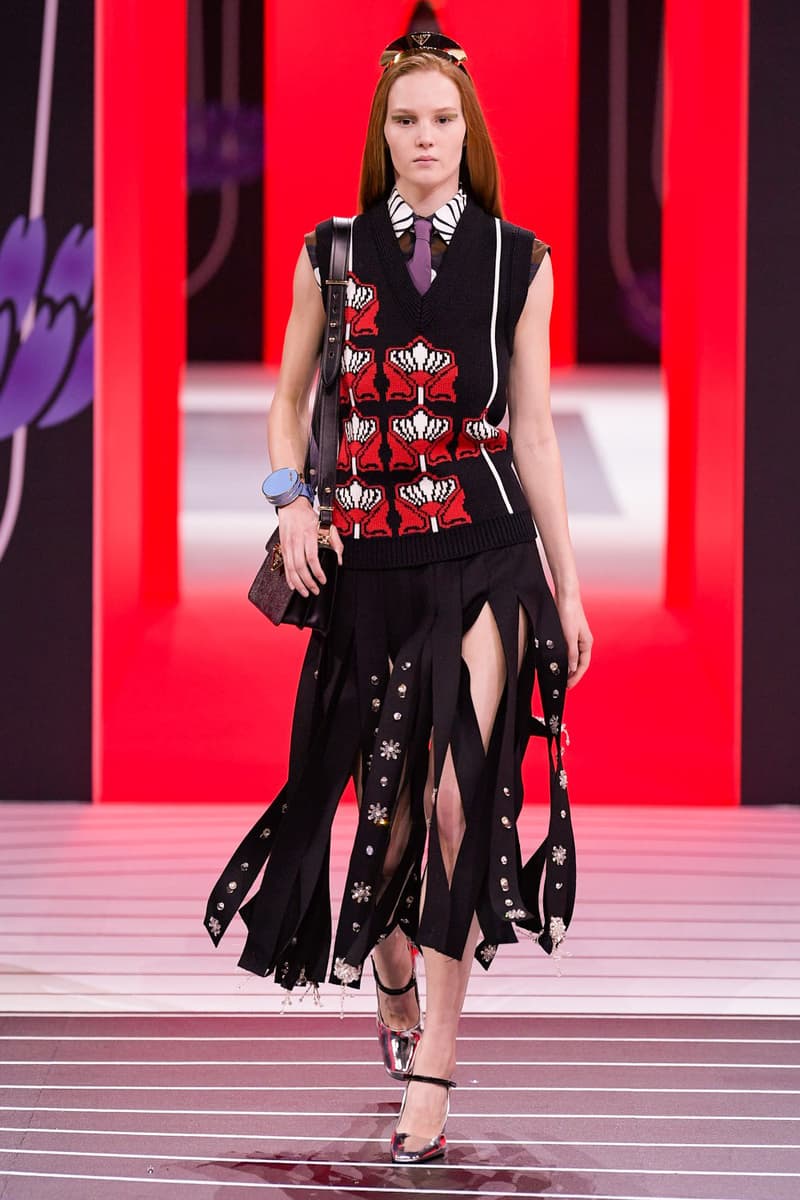 43 of 60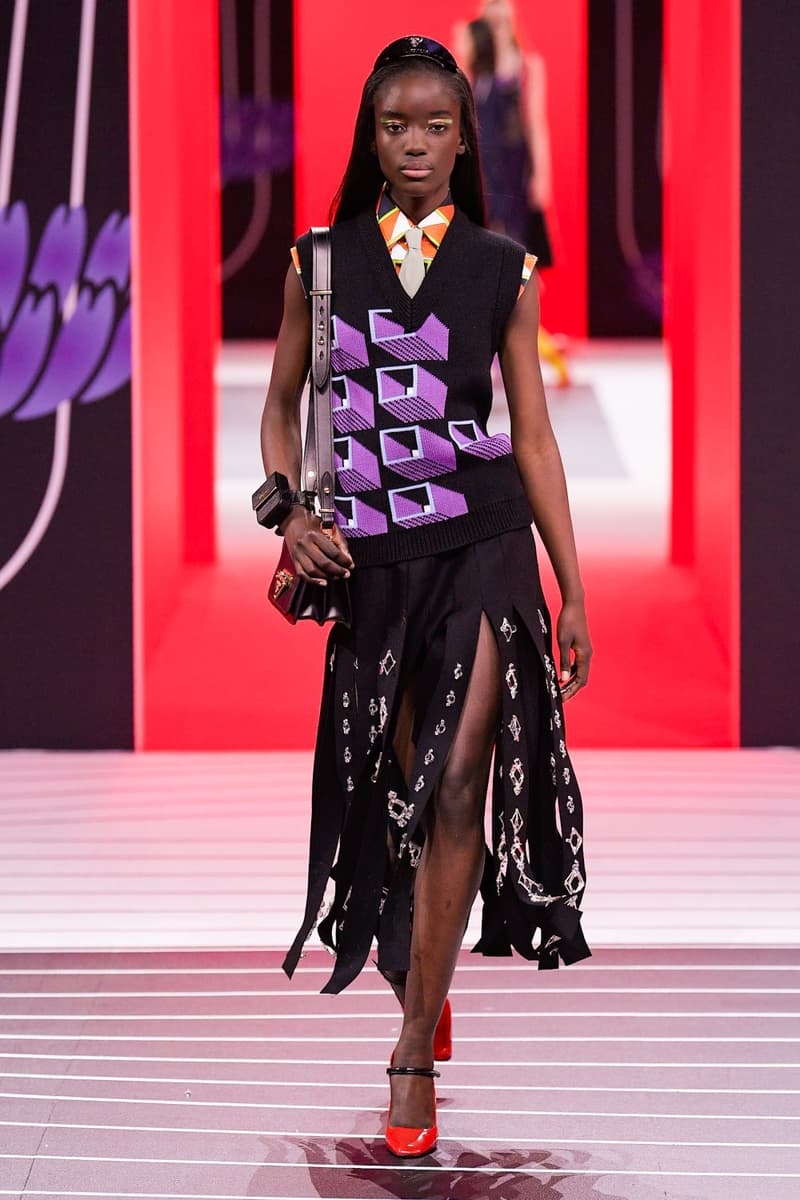 44 of 60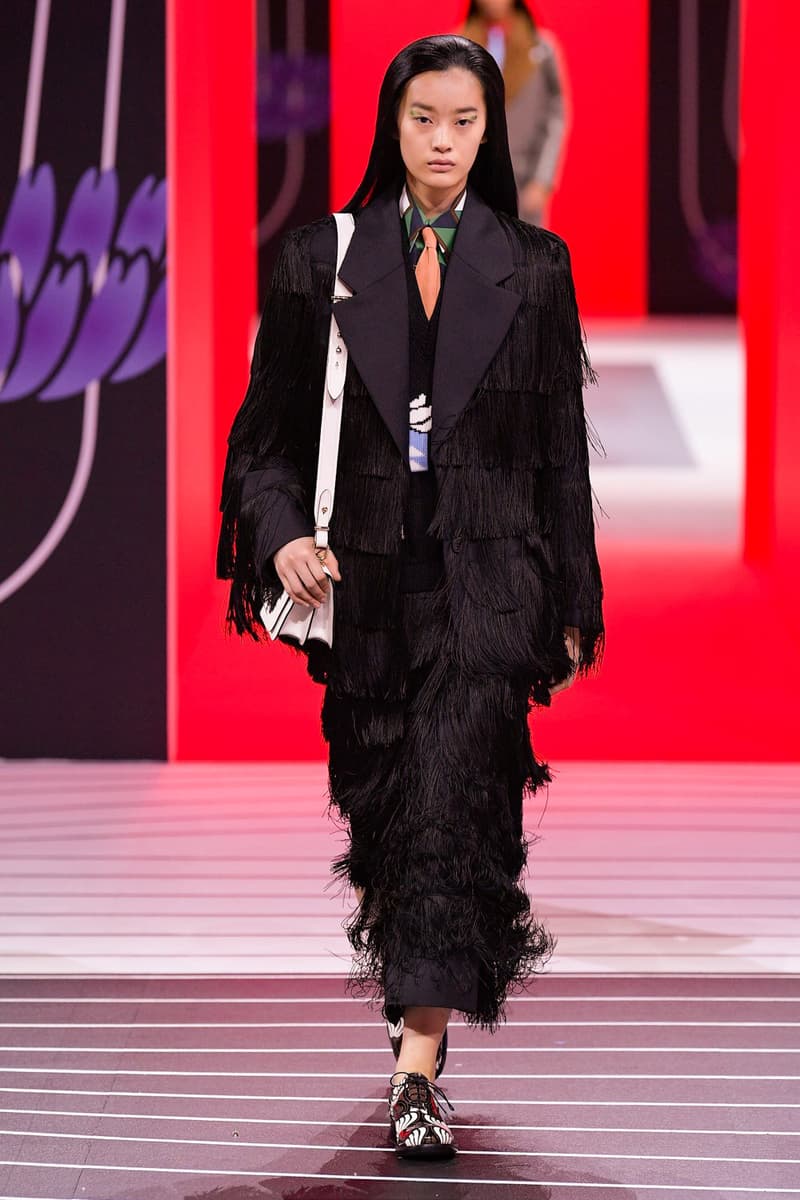 45 of 60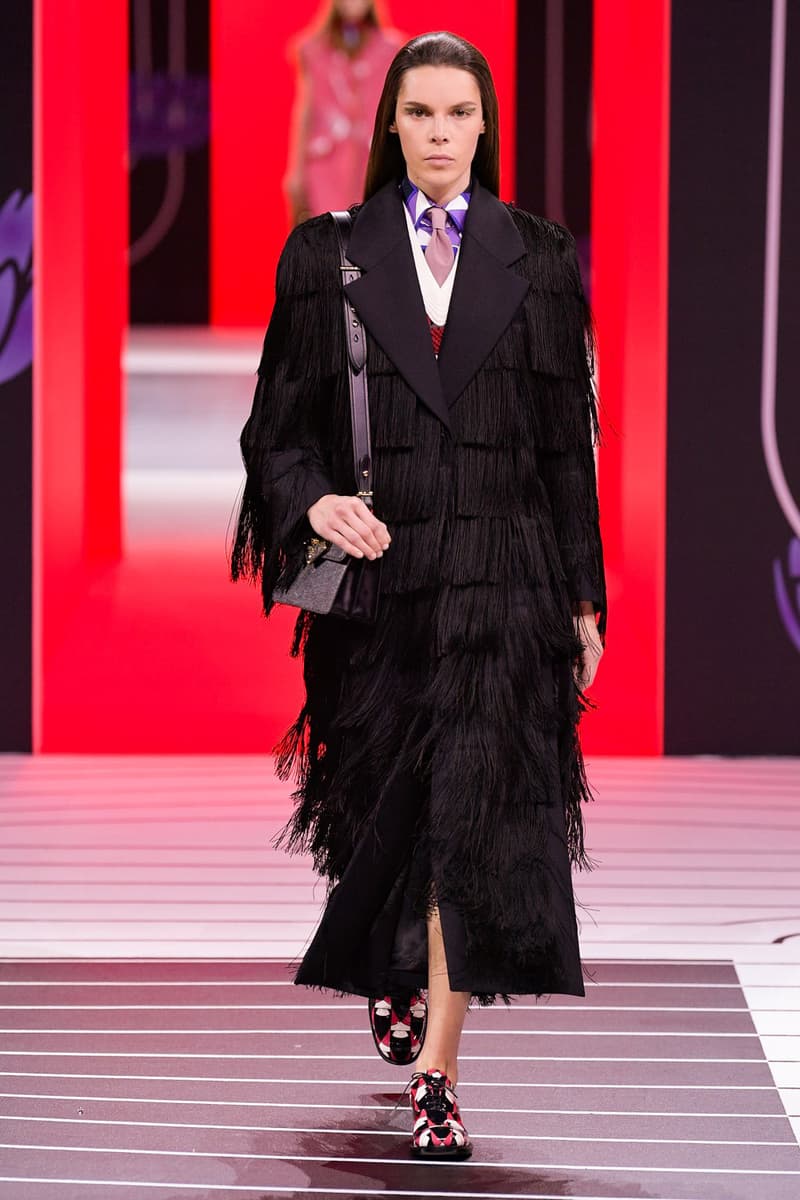 46 of 60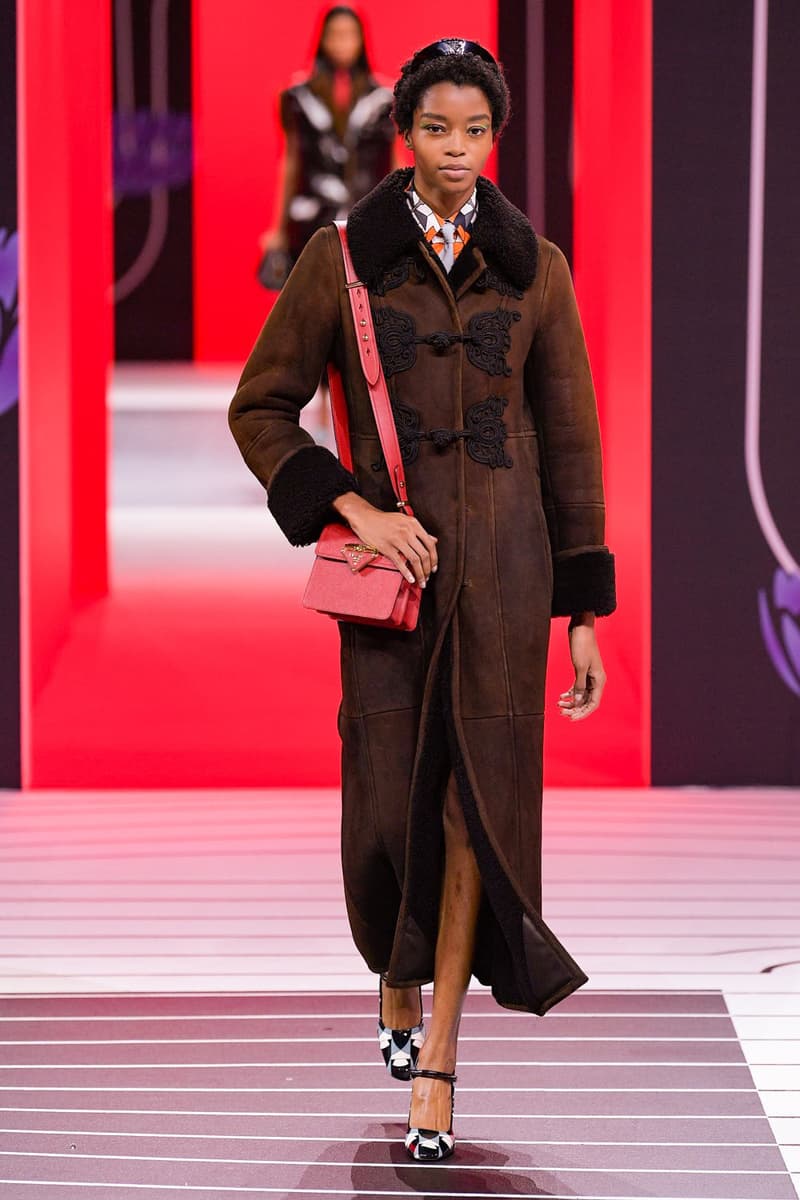 47 of 60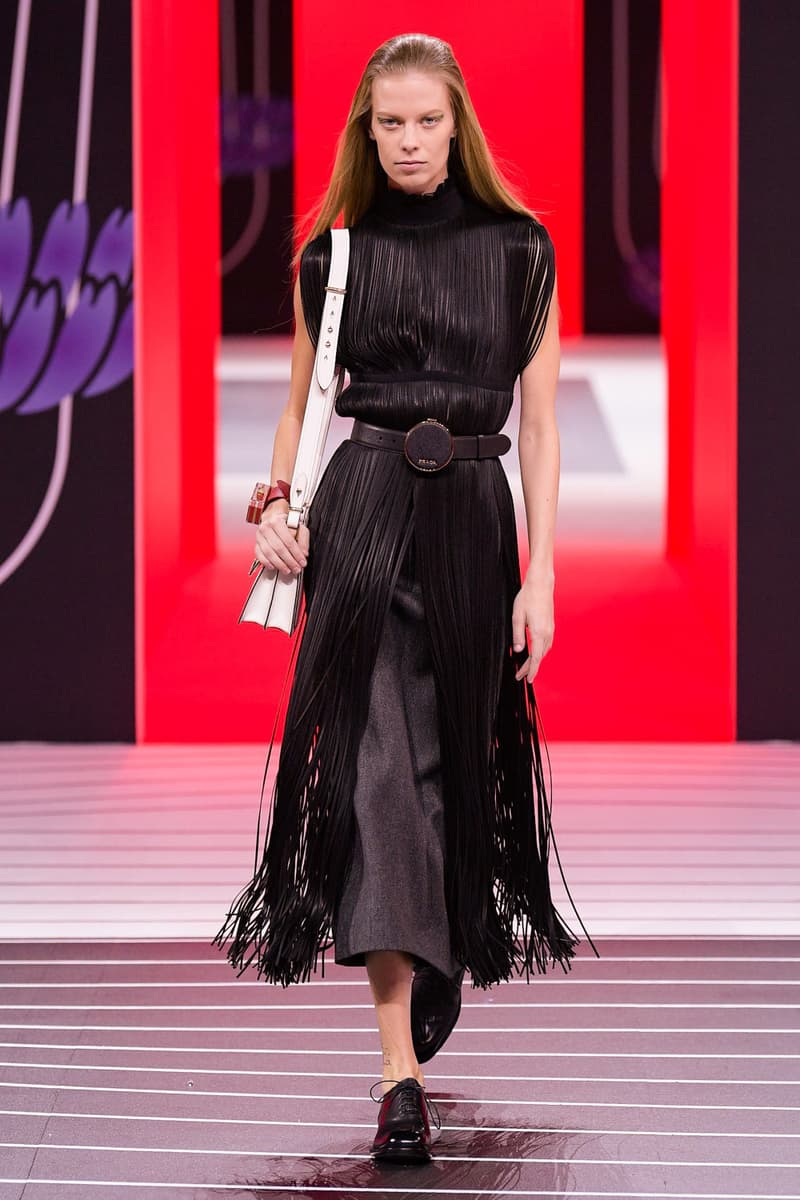 48 of 60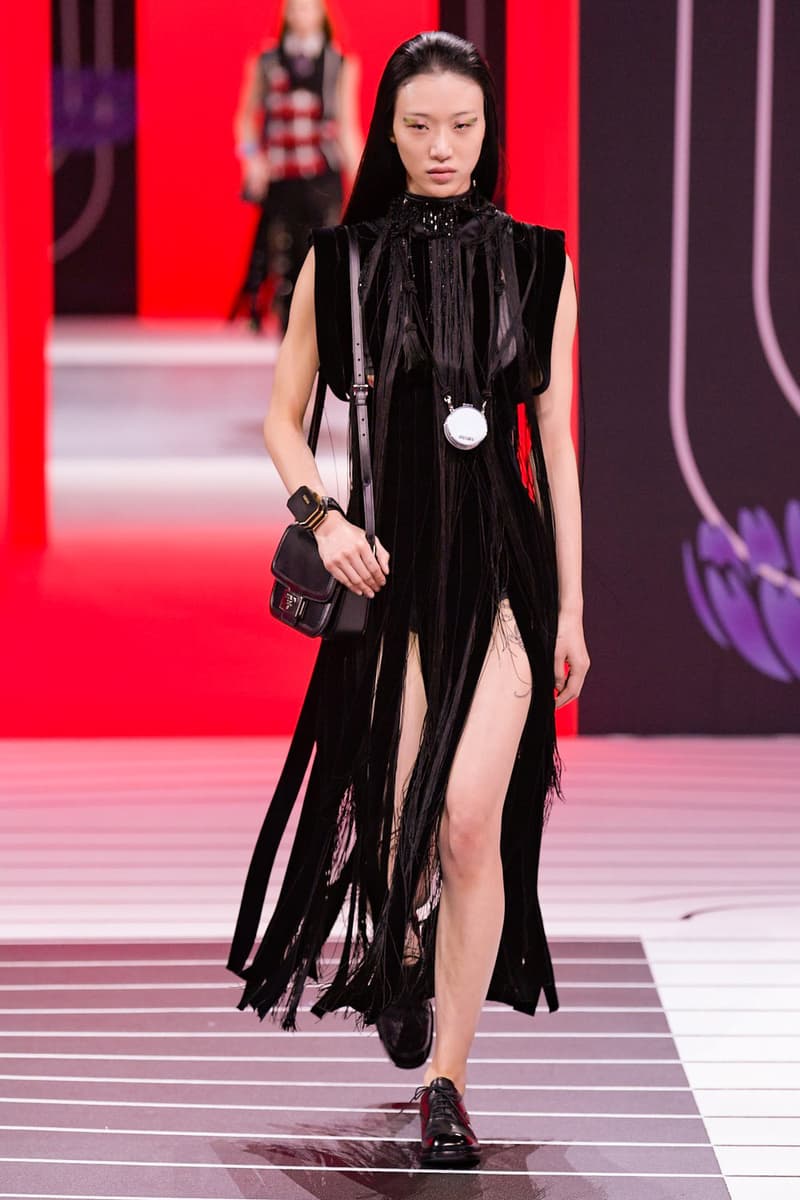 49 of 60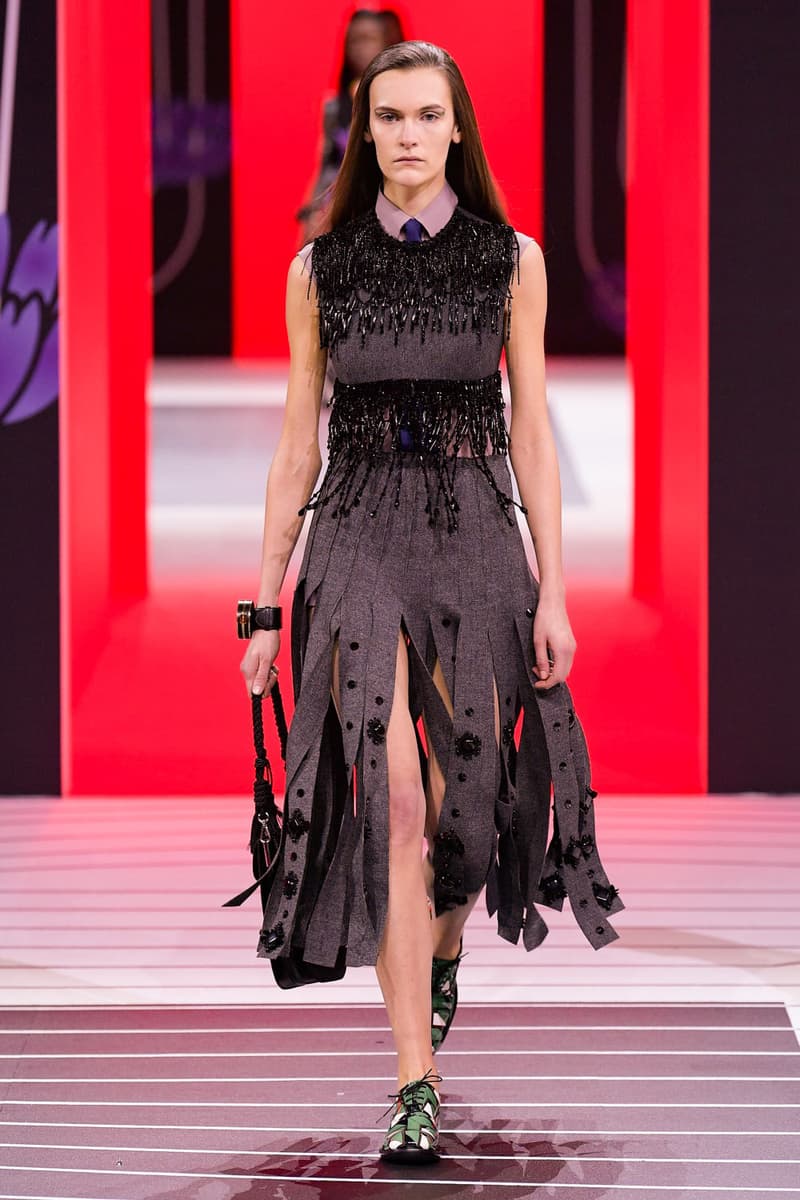 50 of 60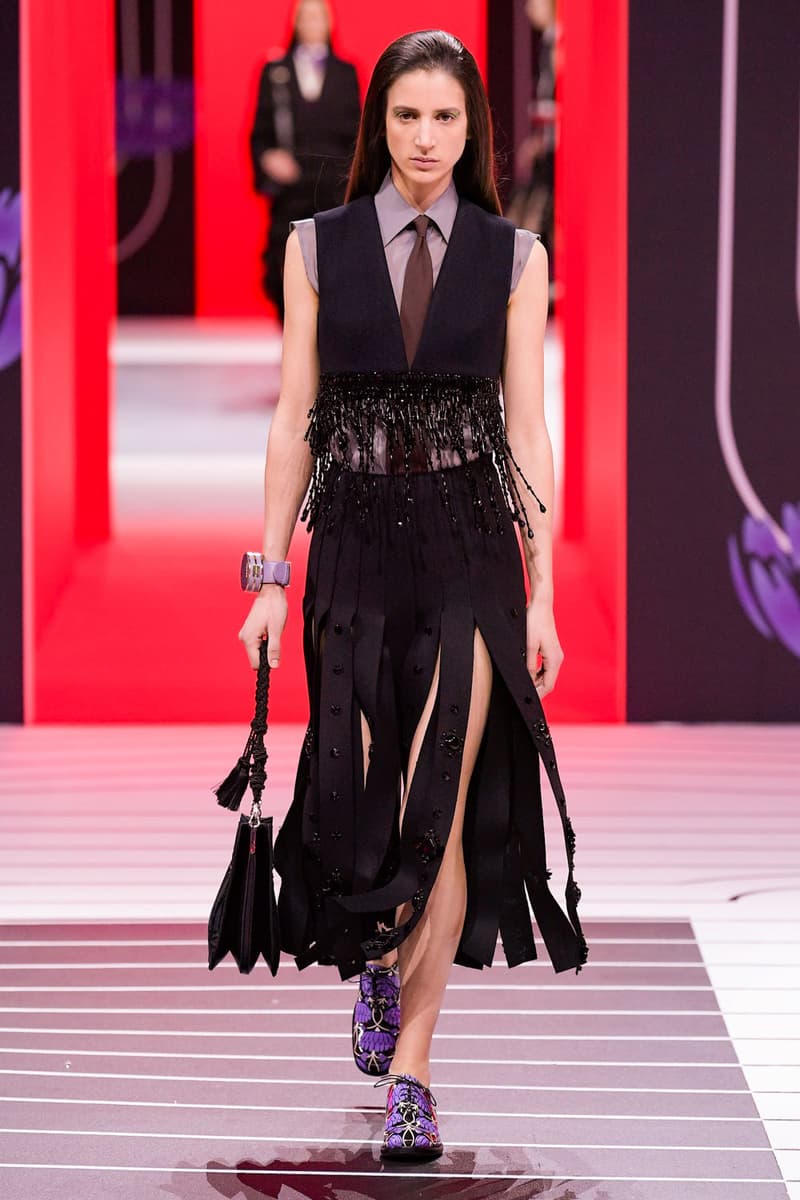 51 of 60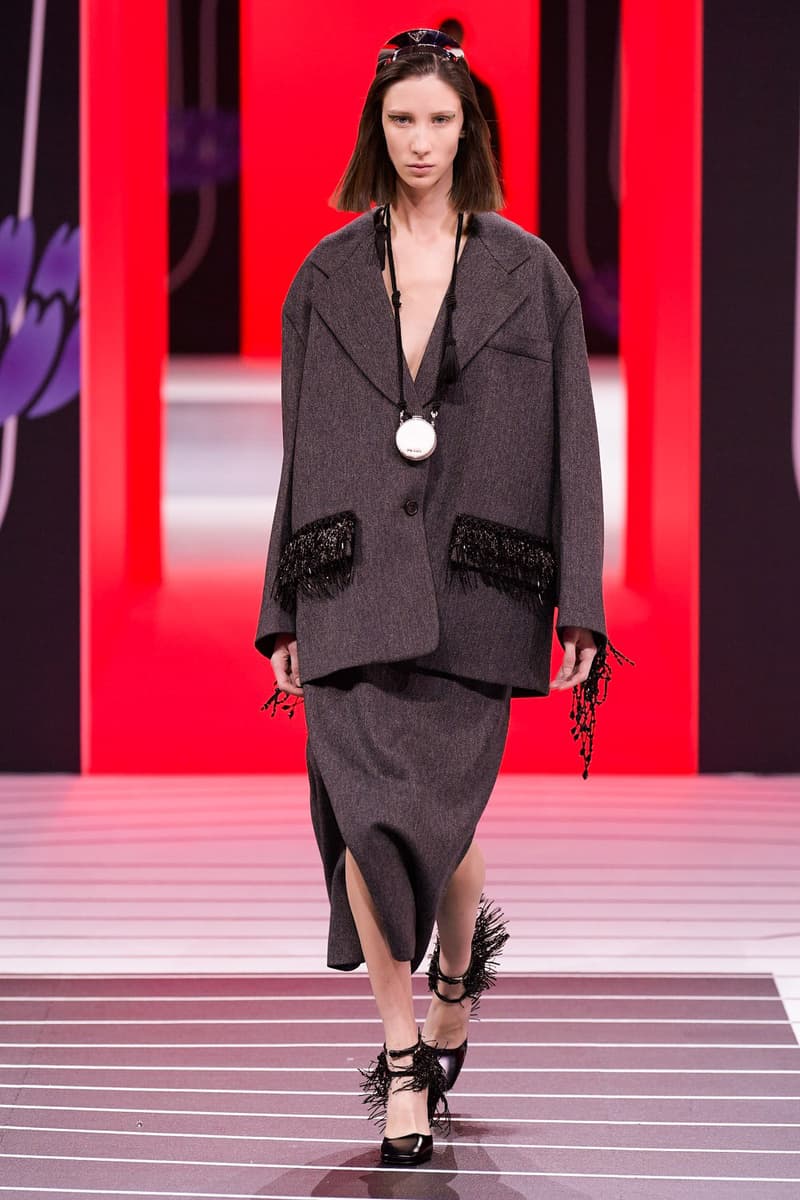 52 of 60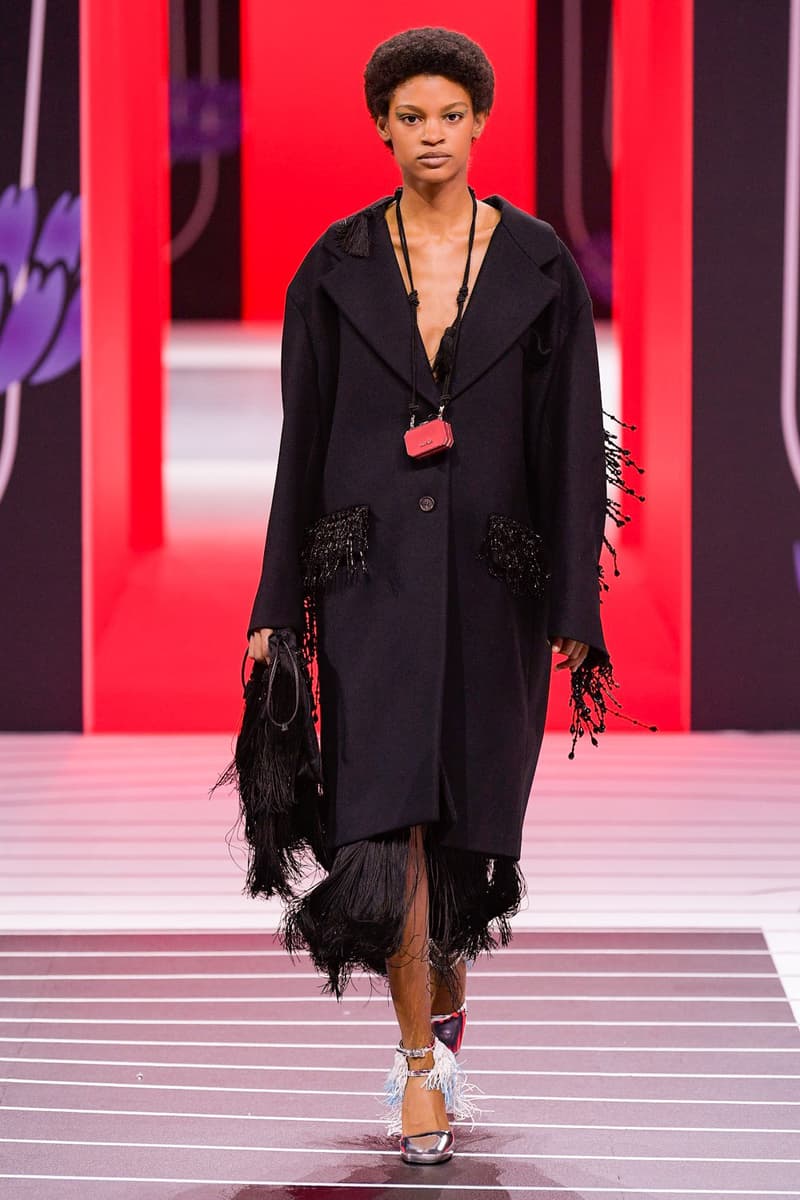 53 of 60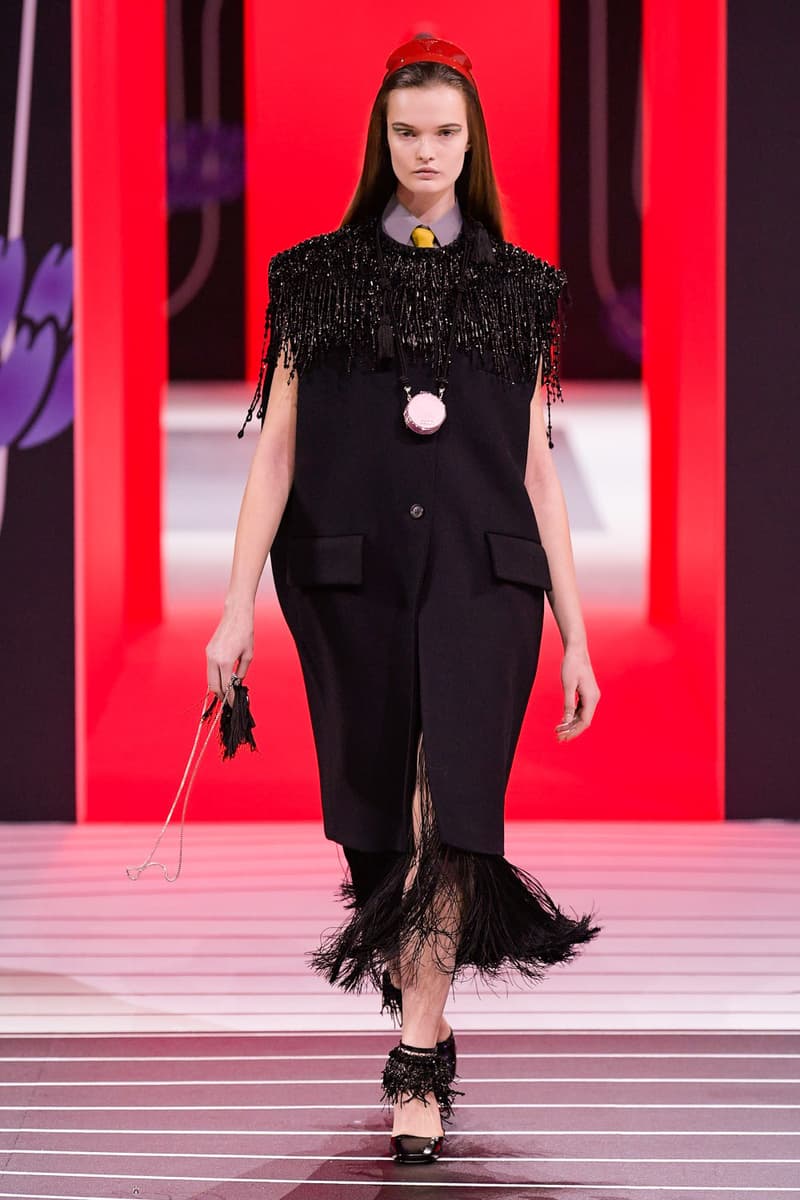 54 of 60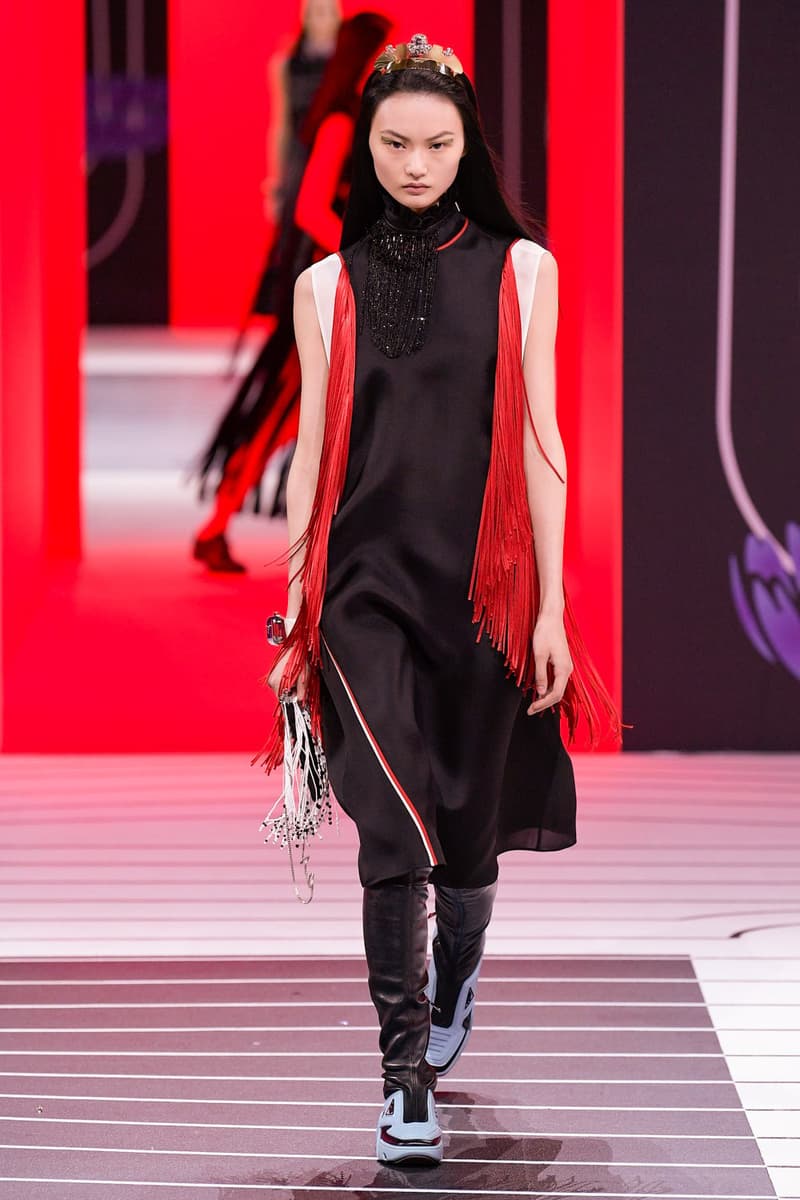 55 of 60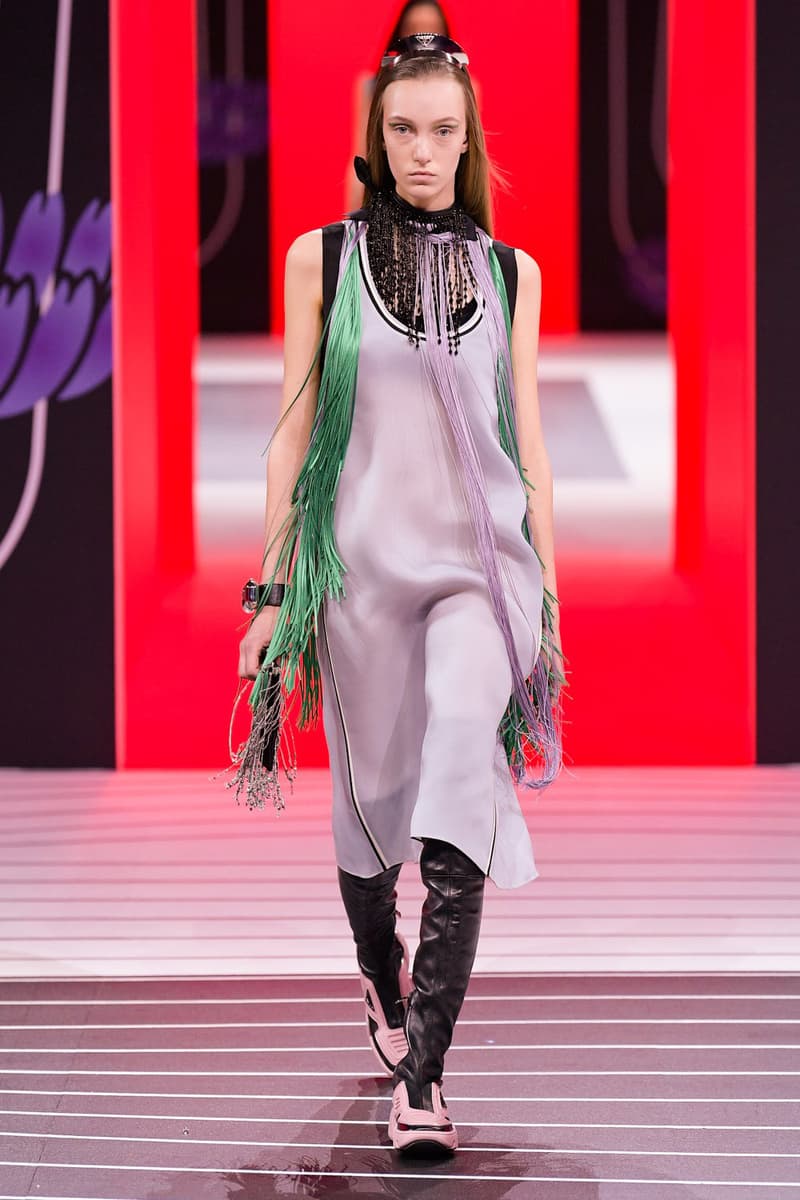 56 of 60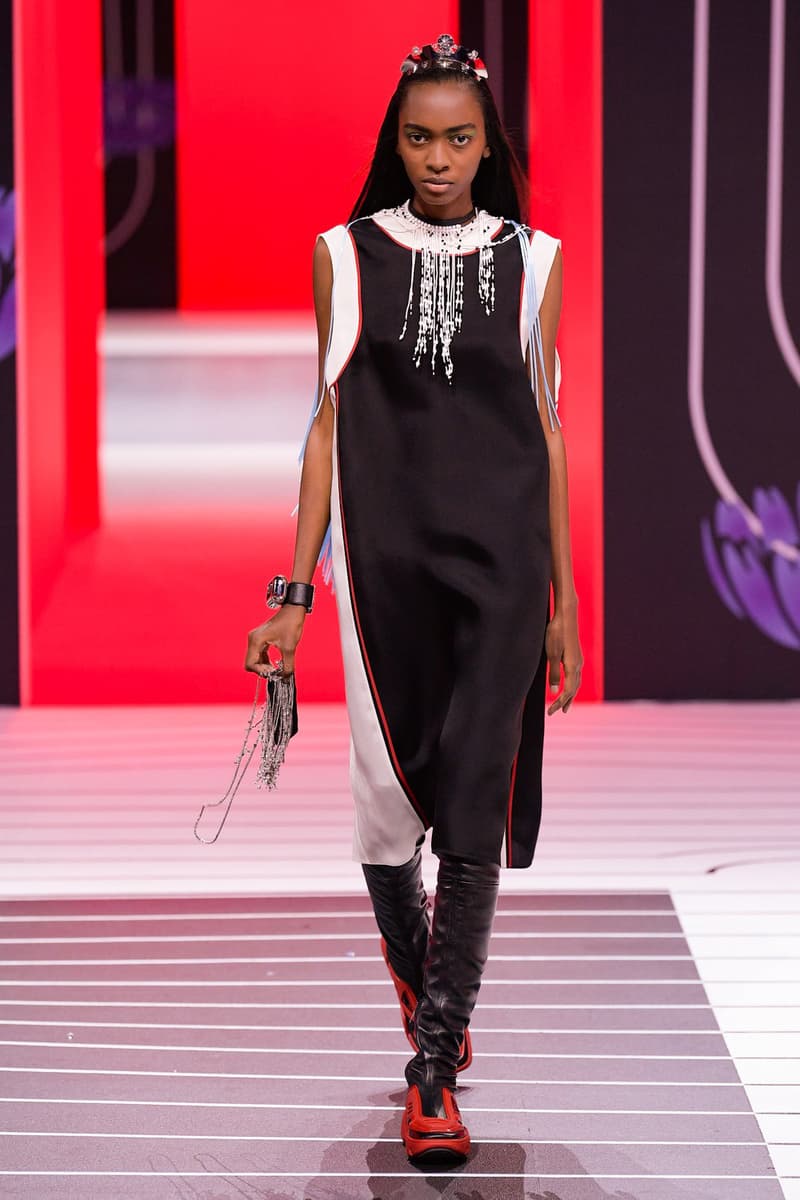 57 of 60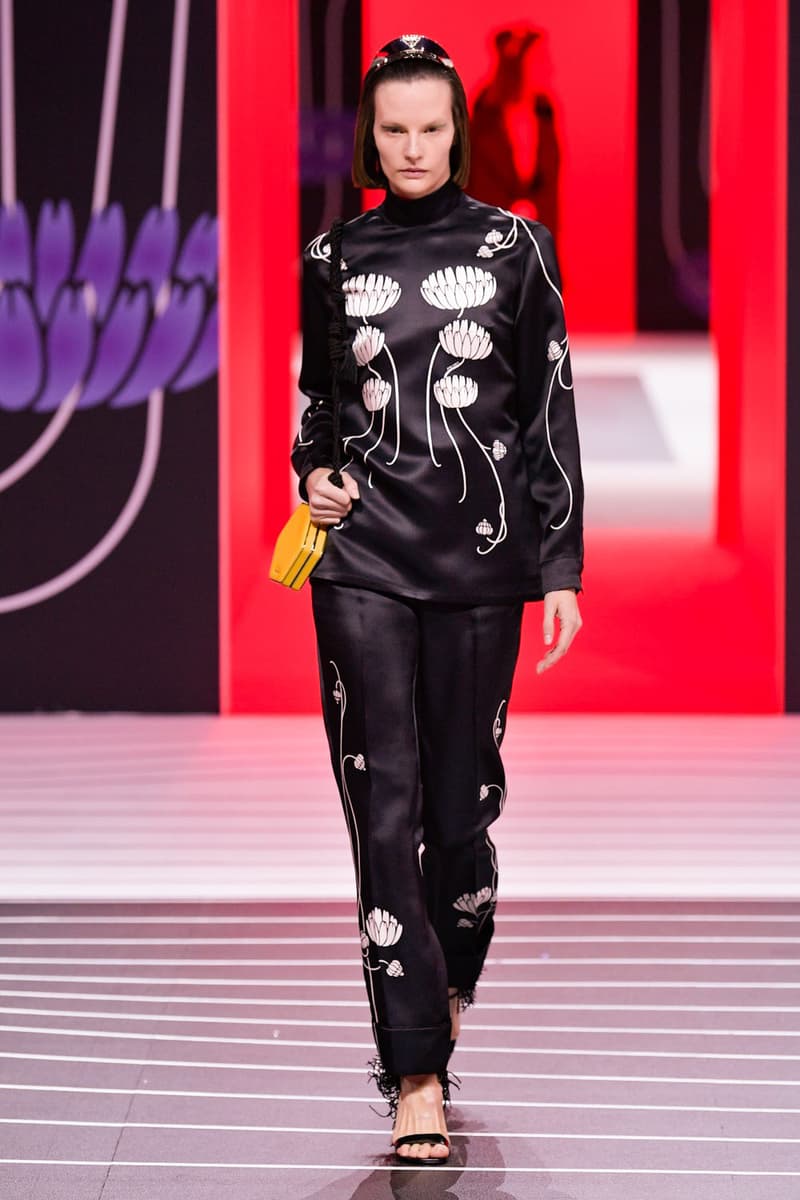 58 of 60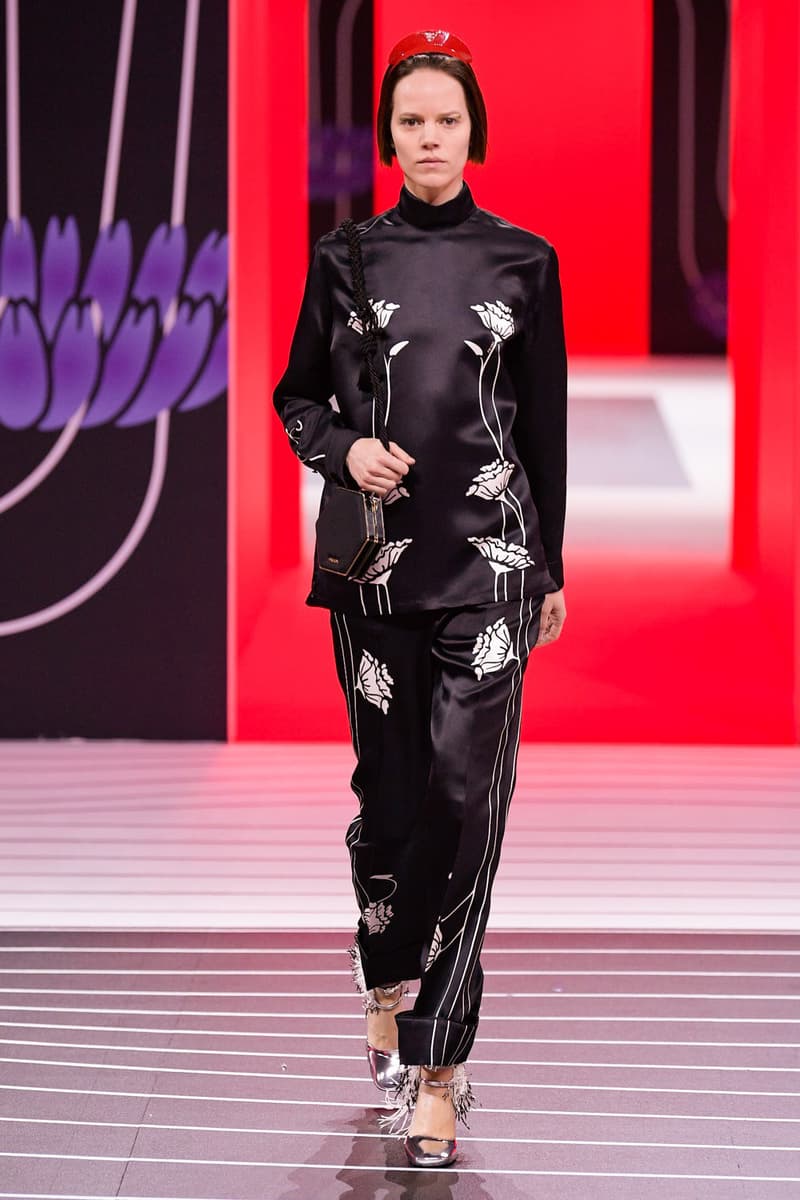 59 of 60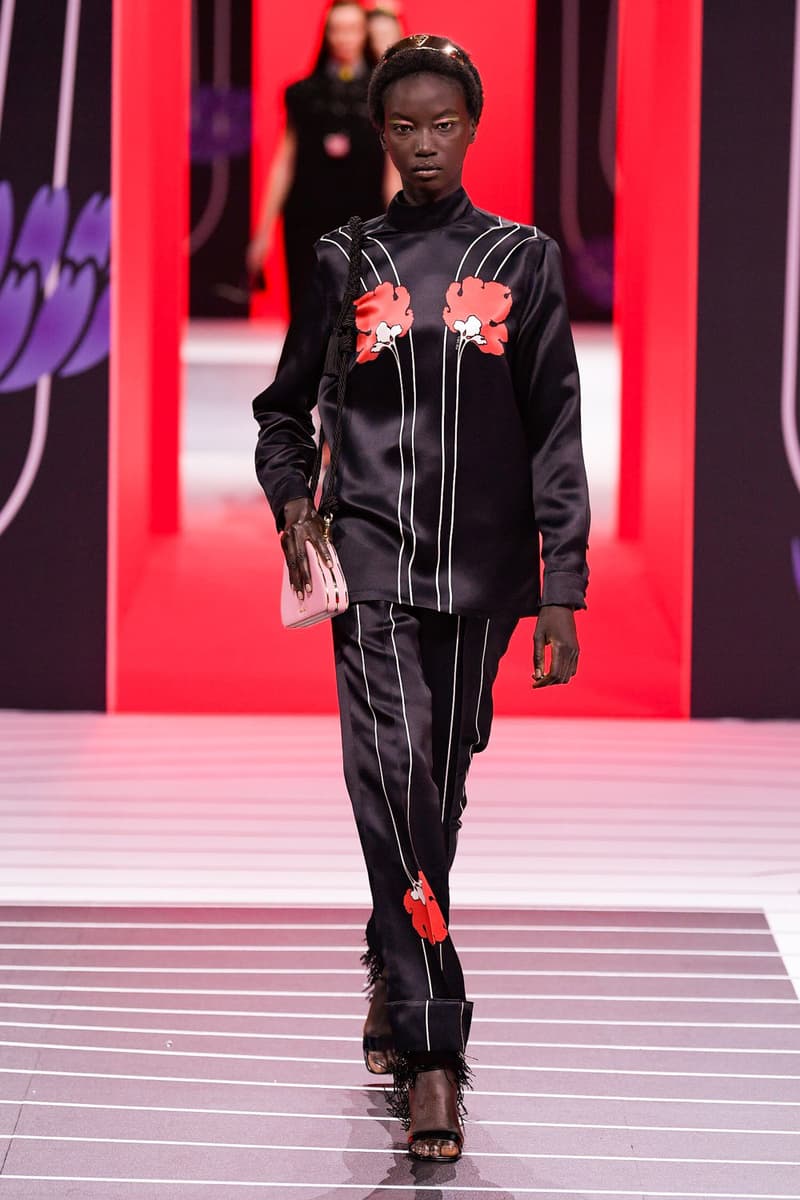 60 of 60
Prada's FW20 Collection Presents a Multi-Functional Wardrobe
Utilitarian yet feminine.
One of Milan Fashion Week's most anticipated shows, Prada has presented its Fall/Winter 2020 collection at the brand's Fondazione, located just outside the city. If anyone can seamlessly meld the utilitarian with the eccentric and off-beat, it's Miuccia Prada. Indeed, the designer didn't disappoint — FW20 is filled with functional silhouettes and artful detailing, presenting a multipurpose wardrobe for today's working woman.
The collection starts out with a series of jackets and coats cinched at the waist with belts featuring handy kiss-lock boxes at the buckle. The range then proceeds into tweed suiting and tweed-knit sweaters worn over sharp button downs affixed with colorful ties. Venturing from the realm of office-wear into something lighter, sheer, floral-embroidered dresses are layered over sporty, ribbed leggings and bralettes rendered in bright yellow and lavender. Adding fuel to the rise of fringe, evening wear makes a serious case for the trend: skirts are cut into wide ribbons of beaded fabric and cropped sweater-vest like tops are adorned with cascading strings of beads. The show's closing looks update Prada's it-girl padded headbands and introduce sleek metal versions in gold and silver.
Check out every look from Prada's FW20 collection in the gallery above.
---
Share this article