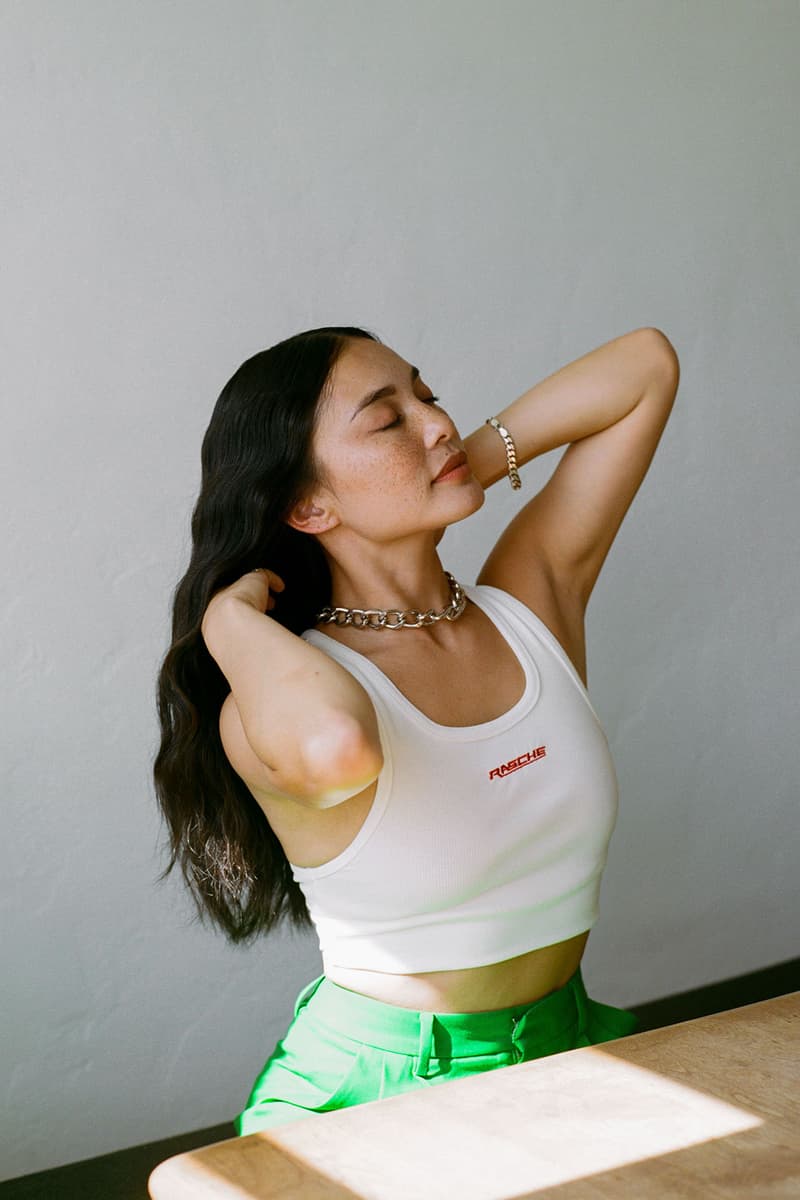 9 Tips for Growing out Your Hair, According to Experts
Here's how to keep your scalp and hair healthy.
Culture
9 Tips for Growing out Your Hair, According to Experts
Here's how to keep your scalp and hair healthy.
Whether you're growing out your dye or looking to swap your super sharp bob for long hair, you have to have patience as it takes time to grow your tresses. As a non-essential tissue in our bodies, meaning that it is not a vital organ, hair is often the first thing that suffers if there are any dietary inefficiencies, sickness, hormonal imbalances or changes, particularly stressful events, sudden weight loss, surgery or iron and ferritin deficiency. In those cases, you may experience more hair loss or shedding than normal. And depending on the situation, the hair growth will resume after a while, unless it is due to a hereditary issue.
Speaking to experts on the topic, we've gathered a few hair growing tips that you may find useful.
Hair Trims for Long Hair
It's believed that you should cut your hair often to grow it out, and experts confirm that this isn't a myth. The reason is that if the hair is healthy, it will grow healthy, whereas if it's full of split ends, those will move up the hair shaft unless you get a good trim.
"Think of your hair as a frayed rope. The more trims [you have], the less split ends you'll get. Less split ends mean less breakage," Lauren Fink, hair stylist at Spa Pechanga, in Temecula, California, said. She recommends using the MoroccanOil Mending Infusion for strengthening hair.
"A trim will not make your hair grow faster but it will help to improve and maintain the quality and density of your ends," Anabel Kingsley, consultant trichologist and brand president at Philip Kingsley, told us.
Silk Products for Long Hair
Sleeping in silk isn't just for the bougie among us, but also anyone who wants soft, smooth and frizz-free locks. You can use a silk pillowcase, or silk hair wrap to protect your hair while you sleep. "Silk is kinder to the hair and stops breakage, and will help your hair grow and also be healthy" Hannah Button, assistant manager and hair stylist at Blue Tit Topshop said.
Take Care of Your Scalp
Scalp health is a good thing to remember if you want to grow your hair out. Just as you would exfoliate your face once in a while, you should do so with your scalp too. "Hair grows best from a healthy scalp. Cleanse (i.e. shampoo) regularly to keep your scalp environment in good shape. Use an exfoliating scalp mask once a week to keep your scalp supple and to remove dead skin cells," Kingsley said.
Conditioning Masks
"A great, deep conditioner or mask is essential," Rochelle Maribojoc, stylist at Spa Pechanga said. She recommends the MoroccanOil Restorative Hair Mask to be used once every two weeks, as using it more often than that will weigh the hair down and can make it look oily.
"Pre-shampoo conditioning masks help strengthen your hair [and reduce] breakage, which can improve the thickness of your mid-lengths and ends. If your ends are breaking, your hair simply won't be able to grow as long as it otherwise could. They also plump your hair shaft with moisture, giving strands the appearance of more body," Kinglsey said.
If you're able to visit a salon that offers deep conditioning treatments, those will be even more beneficial than at-home masks. "Hair treatments that work to repair the hair from the inner layer are much more beneficial than regular hair masks which only work to soften and nourish the hair on the surface," Rumer Clifton, hair stylist at Blue Tit said. She recommends the Oway Rebuilding Treatment.
How You Brush Your Hair Is Important
To avoid breakage, experts agree that you have to be careful when brushing your hair. Start from the bottom and go up to slowly untangle hair, otherwise you can damage and break it. Kingsley recommends you look for a brush with rounded, plastic bristles and a cushioned base. Fink recommends brushing the hair every night to distribute the oils from your scalp to your hair ends. "Use the bristles to massage the scalp, helping to increase blood flow and promoting hair growth," she added.
How You Tie Your Hair Is Important Too
Do you ever find yourself getting a headache from having your hair up all day? Kingsley warns tight ponytails can cause traction breakage and may even pull hair out from their follicle, which may result in permanent hair loss (traction alopecia).
"The tighter you pull your hair, the more stress you put on your hair and scalp, which can cause hair loss or breakage. Also, don't use an elastic band when tying hair up, use a softer band instead. " Button said.
Kingsley agrees: "Avoid uncovered elastic bands and hair ties with metal edges. Both can cut into your hair shaft and damage it. Opt for soft, fabric covered hair ties instead."
Protect Hair from Heat
We know heat isn't the best for our hair, but if you choose to heat-style, try and limit that to once a week, Kingsley advises. Whenever you decide to use heat, always apply a heat protectant through mid-lengths and ends. "Preferably one that protects at least to 185 °C (365 °F)," Kingsley said.
Using a heat protectant will help prevent breakage and lock in moisture before the hot tool dries the hair out. "Hot tools can break down the natural keratin in your hair, so protecting that from happening will allow the hair to grow out more successfully," Fink said. She recommends the Living Proof Restore Perfecting Spray that protects and adds shine.
"Even if you are just roughly drying your hair with a hairdryer, your hair still needs that protection," Button said.
Balanced Diet
Avoiding crash dieting or fad diets, as well as ensuring you eat balanced meals with enough proteins, good fats and carbs are essential. Restrictive eating can deprive your hair of nutrients and energy.
"Being a non-essential tissue, your hair has especially high nutritional requirements, which can be difficult to meet through diet alone. Supplements can be very handy in that they provide your hair with easily accessible nutrients," Kingsley said.
"Increase your vitamin and antioxidant intake. Antioxidants neutralize these free radical toxins, leaving the cell to function normally. Certain vitamins and antioxidants, such as glutathione, biotin and vitamin C are brilliant for counteracting this oxidative stress," Dr. Michael Barnish, Head of Genetics & Nutrition at REVIV Global Ltd. in London, United Kingdom said.
Stress Less
Stress is the culprit behind a myriad of issues, including hair loss. "The build-up of oxidative stress in the hair follicle interrupts the normal function of the cell. Exposure to pollutants, stress, pesticides and chemicals cause the oxidative levels to rise, enough to damage the hair follicle cells, causing poor hair growth, poor hair quality, or even for the hair to fall out," Dr. Barnish said. "Stress is one of the biggest causes of free radical build-ups in the hair follicles, and that is why hair falls out much easier at times of stress."
Kingsley added that stress may affect nutrient absorption, mess with hormones levels and even disrupt your sleep. If you're feeling stressed, consider trying activities such as yoga, meditation, as well as mindfulness and light exercise.
---
Share this article