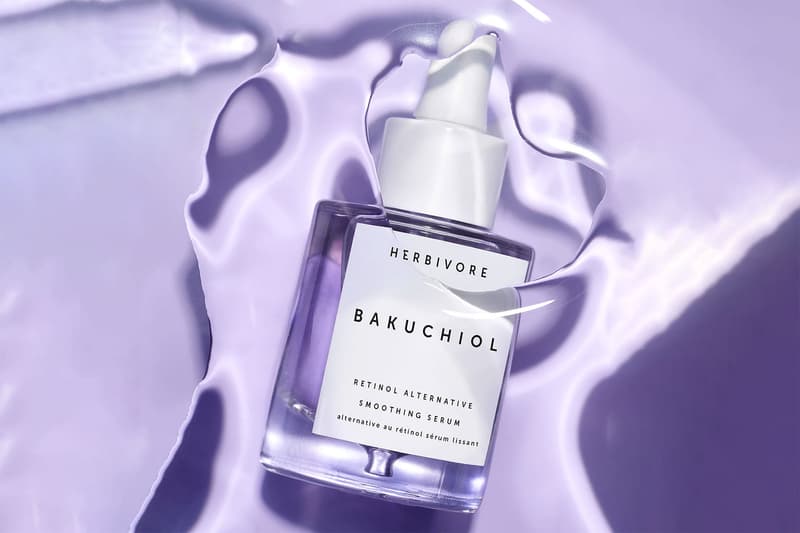 Beauty
Here's Everything You Need to Know About the Skincare Ingredient Bakuchiol
A certified dermatologist answers all your questions.
Here's Everything You Need to Know About the Skincare Ingredient Bakuchiol
A certified dermatologist answers all your questions.
Retinol is the holy grail product prescribed to anyone and everyone for just about any skin concern in the world. Acne, wrinkles, skin texture – you name it, its saving grace is the topical Vitamin A you can find everywhere from a dermatologist's office to a high-end retail boutique. While its benefits can do nothing but great things for most skin types, retinol is a skincare treatment that holds a number of side effects for a sensitive epidermis: a sure-fire trigger for irritation, dryness, and redness.
If these concerns best describe your skin type, fear no more. While ceramides, squalane, and other revolutionary ingredients have been acclaimed for attaining flawless skin, a plant-based derivative of the babchi plant called Bakuchiol may just blow them all out of the water. Bachukiol is a revolutionary retinol-like ingredient that mimics the effects of Vitamin A so closely that some medical studies conducted cannot find a difference between using either product.
It's safe for pregnant women, increases cell turnover just like retinol, pushes new skin cells to the surface and it's affordable. Bakuchiol is quickly becoming increasingly popular and many beauty brands are incorporating it into its products, such as BYBI Beauty's 1% Bakuchiol in Olive Squalane Oil Booster and Isdinceutics Melatonik's 3-in-1 Night Serum.
We spoke to board-certified dermatologist, Dr. Rita Linkner of Spring Street Dermatology in New York City, to get the scoop on the new player in skincare.
What is Bakuchiol? Is it as strong as Retinol?
Bakuchiol is a very popular ingredient found in the plant psoralea corylifolia, indigenous to India. It's starting to gain momentum in the beauty world right now because it is a great alternative to retinol. While its chemical makeup is not close to that of retinol, it has been shown in studies to mimic Vitamin A's anti-aging effects at the DNA level. There have been several microarray studies conducted that have shown it to increase type I and III collagen levels in the skin (i.e. minimize fine lines and wrinkles, improve elasticity, and promote more collagen production). This study concluded that when used twice a day for 12 weeks, it has been shown to be just as potent as retinol on fine lines and wrinkles.
Can you use Bakuchiol in combination with Retinol?
While you are able to use both Vitamin A and Bakuchiol based products together, I was unable to find any clinical studies to suggest superior results with this combination approach. Due to Bakuchiol not being a trigger for irritation, I am neither for or against this mix of ingredients. While I am unable to find any studies that suggest Bakuchiol is superior to retinol, it is not inferior.
Who is the best candidate for Bakuchiol?
The best candidate for Bakuchiol use is someone who hasn't been able to tolerate the drying and sometimes irritating effects commonly associated with Vitamin A, those dealing with common skin issues like rosacea, sensitive skin, etc. Bakuchiol is ideal for pregnant women who have very limited options during pregnancy. Those that are vegan or want to incorporate more natural ingredients into their skincare routine can also benefit from Bakuchiol. Bakuchiol is also safe to use during the day, unlike retinol or retinoid products.
Bakuchiol Market:
Share this article