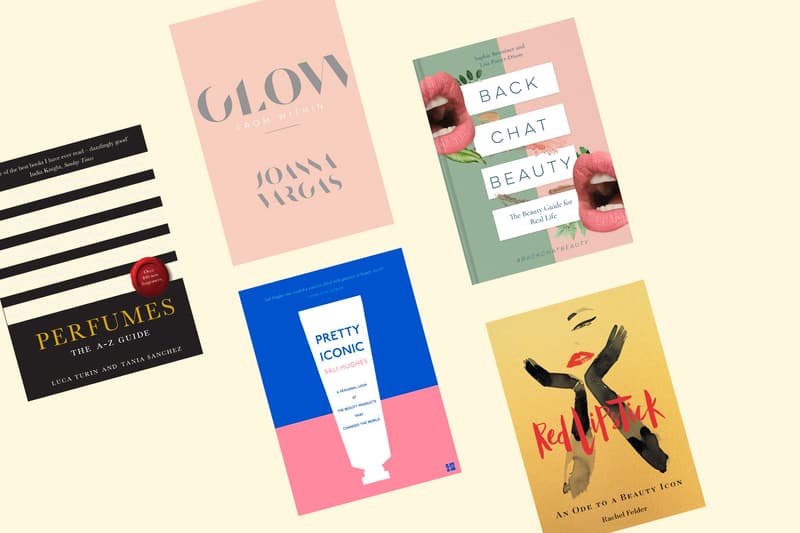 Beauty
The 10 Best Books You Need to Read If You're Obsessed with Beauty
Including titles by Lisa Eldrige, Joanna Vargas, Rachel Felder and more.
The 10 Best Books You Need to Read If You're Obsessed with Beauty
Including titles by Lisa Eldrige, Joanna Vargas, Rachel Felder and more.
The first thing that may come to mind when you hear the word "beauty" is probably your favorite makeup product or ways you can improve your skincare routine. However, have you ever considered learning more about the industry through books? Renowned makeup artists and beauty experts like Lisa Eldrige and Joanna Vargas have taken the time to share their knowledge and secrets on paper, as well as journalists like Funmi Fetto who has curated a book specifically for women of color.
If you've been meaning to switch up your routine, or you simply want to read up on the history of makeup, we've gathered the 10 best books for you to add to your reading list. From Eldrige's Face Paint: The Story of Makeup to Vargas' Glow from Within, scroll down below and find out our other top picks.
While you're here, don't forget to check out the 10 most anticipated books of 2020 here.
Red Lipstick by Rachel Felder celebrates and explores the enduring power of the world's most iconic lip shade. The book features entertaining stories, anecdotes, little-known facts, quotes, and more than 100 gorgeous images of fine art, photography, beauty and fashion editorials.
Clemence von Meuffling's Ageless Beauty the French Way reveals secrets from three generations of French beauty editors. Meuffling used to work for Puig and Dior, while her mother and grandmother were editors for Vogue France. The book features 10 categories such as hair, skin, makeup, sleep, perfume and more, and teaches readers the most effective ways to enhance their natural beauty.
Siobhan O'Connor and Alexandra Spunt expose the truth behind the toxins found in today's beauty products and offer recommendations of safe must-haves to use instead. In their book, No More Dirty Looks, the authors also reveal the safest, most effective products on the market, as well as time-tested home recipes.
BURO's Beauty and Style Director Sophie Beresiner and makeup artist Lisa Potter-Dixon join forces to share their knowledge of skincare products and makeup brands in their book, Back Chat Beauty. The duo focus on what affects the appearance of the skin, offer solutions to help readers tailor-make a routine that works and share their tips for creating everyday makeup looks.
Known as the UK's most trusted beauty journalist, Sali Hughes' Pretty Iconic analyzes the importance of the beauty industry's most innovative and successful products featuring brands like Chanel, Charlotte Tilbury, Sunday Riley, NARS and more.
Known for her cutting-edge beauty treatments and high-end products, celebrity aesthetician Joanna Vargas wrote Glow From Within to teach readers how to create the best routine for their skin type. Vargas explains the science behind the labels of various skincare products and how to best incorporate them into a routine.
Renowned makeup artist Trish McEvoy reveals her revolutionary, proven makeup system in her book The Makeup of a Confident Woman. McEvoy's comprehensive how-to guide begins with a persuasive argument about the importance of self-care, then offers specific steps on how to transform yourself from the outside in.
Lisa Eldrige has been in the industry for quite some time now and knows her way around the beauty scene. In her book, Face Paint, Eldrige explores the reasons behind the use of makeup, the actual materials employed and manufactured through the ages, the impact it has on women and more.
Scientist Luca Turin and perfume critic Tania Sanchez have joined forces to review more than 1,200 fragrances. The duo goes in-depth behind the unrecognized craft of perfume-making and share their favorite scents, along with their least desired perfumes.
After being constantly asked by friends, family and strangers on the street for advice on products suitable for women of color, Funmi Fetto decided to put together Palette. The Executive Editor and Beauty Director of Glamour touches upon true inclusivity in the industry and shares her insight on what hair, skincare, makeup and body products will actually work for WOC. Expect Fetto's new book to release in-stores and online this coming April.
Composite Imagery

Pauline De Leon/Hypebae
---
Share this article