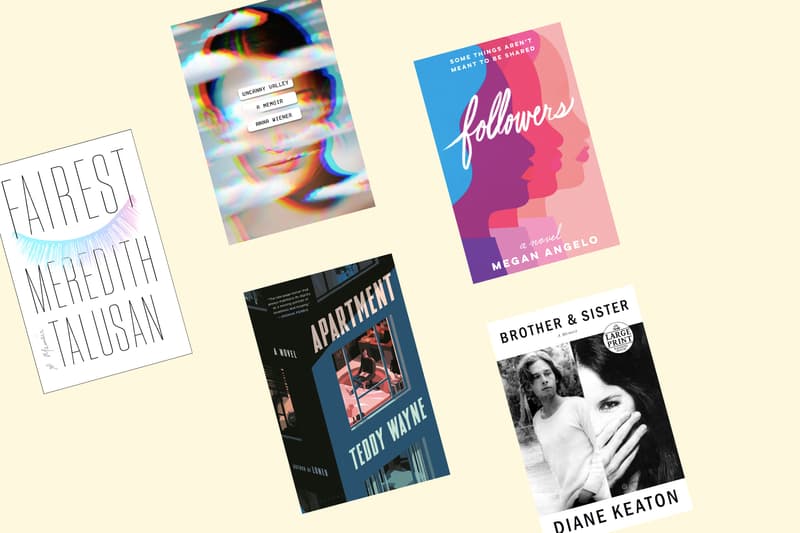 These Are 10 of the Most Anticipated Books of 2020
Including memoirs and literary novels.
A great news for avid book lovers and literary enthusiasts alike, multiple publishers are releasing a slew of compelling memoirs and novels in 2020. Whether you've vowed to read more books this year or you're looking to expand genres, we've gathered the best books that will surely spark the inner bookworm in you.
From Adrienne Miller's gripping In the Land of Men memoir, to Cathy Park Hong's Minor Feelings: An Asian American Reckoning essay collection, scroll down to discover some of the most anticipated books of 2020.
While you're at it, check out seven romantic poetry books to add to your reading list here.
Part coming-of-age-story, part portrait of an already-bygone era, Anna Wiener's memoir breaks down the reality of living and working in the West Coast's tech-centric Silicon Valley.
Release date: Available now
Megan Angelo's Followers depicts the current generation's obsession with social media influencers. The book explores how despite some individuals obsess over idols they'll never meet, what everyone truly craves is genuine human connection.
Release date: Available now
Broadway, TV and film producer Richie Jackson dedicated Gay Like Me: A Father Writes to His Son to his own child, who came out at 18 years old, and shares his own experiences as a gay man in America.
Release date: Available now
American actress Diane Keaton puts together a heartfelt memoir about her relationship with her younger brother Randy, exploring their divergent paths as siblings as well as her brother's troubled adult life.
Release date: Available now
Adrienne Miller, David Foster Wallace's former editor, wrote this fiercely personal memoir about coming of age in the male-dominated literary world of the '90s, becoming the first female literary editor of Esquire, and Miller's personal and working relationship with Wallace.
Release date: February 11
Real Life by Brandon Taylor follows the story of startling intimacy, violence and mercy among friends in a Midwestern university town, from an electric new voice. This novel asks readers if it's ever really possible to overcome our private wounds and buried histories — and at what cost.
Release date: February 18
Teddy Wayne's Apartment is a powerful novel about loneliness and friendship, gender and sexuality, and the political rifts that dominate our times. The story highlights the experiences of two writers living in the same apartment who are both learning how to navigate life with each other.
Release date: February 25
Poet and essayist Cathy Park Hong's essay collection titled Minor Feelings: An Asian American Reckoning is a blend of memoir, cultural criticism and history that exposes the truth about racialized consciousness in America.
Release date: February 25
Pretty Bitches: On Being Called Crazy, Angry, Bossy, Frumpy, Feisty, and All the Other Words That Are Used to Undermine Women by Lizzie Skurnick is a collection of essays by leading women writers who examine the power of the gendered language that is used to diminish women.
Release date: March 3
Meredith Talusan's Fairest follows the tale of a Filipino boy with albinism whose story travels from an immigrant childhood to Harvard, to a gender transition. The book also highlights the themes of race, disability and gender.
Composite Imagery

Pauline De Leon/Hypebae
Share this article