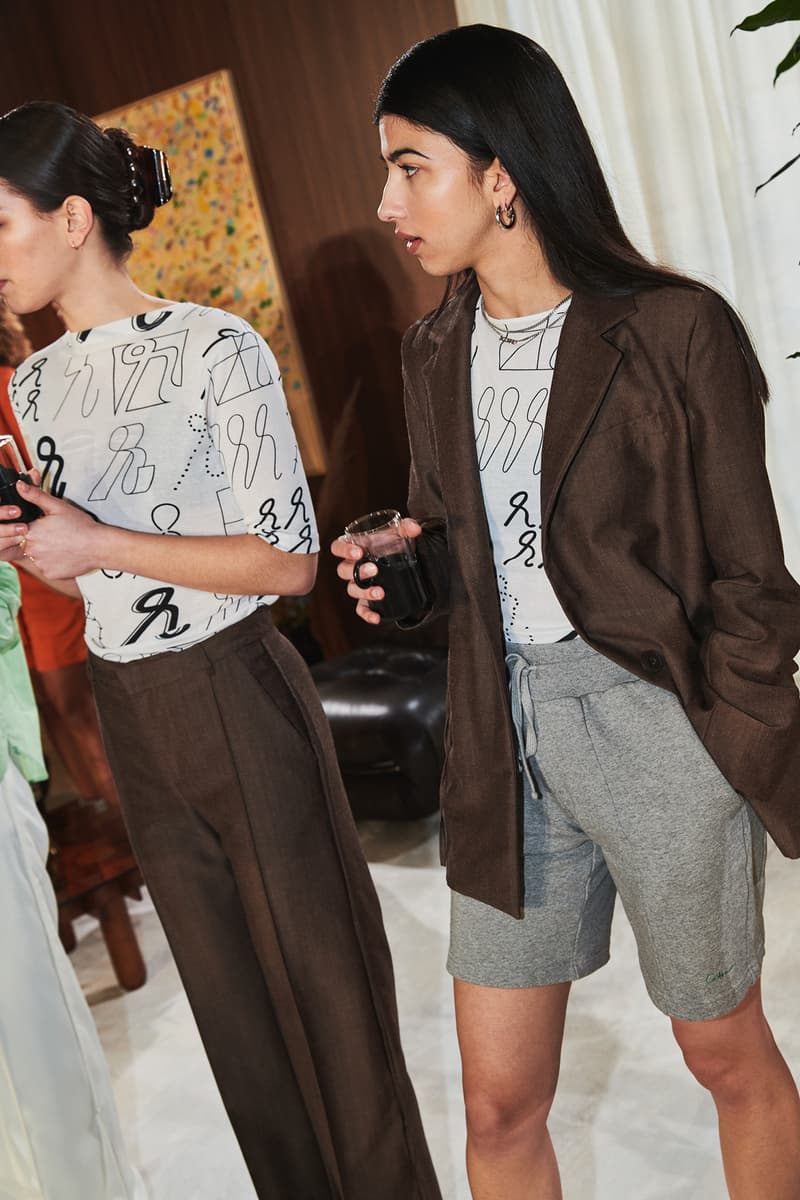 1 of 12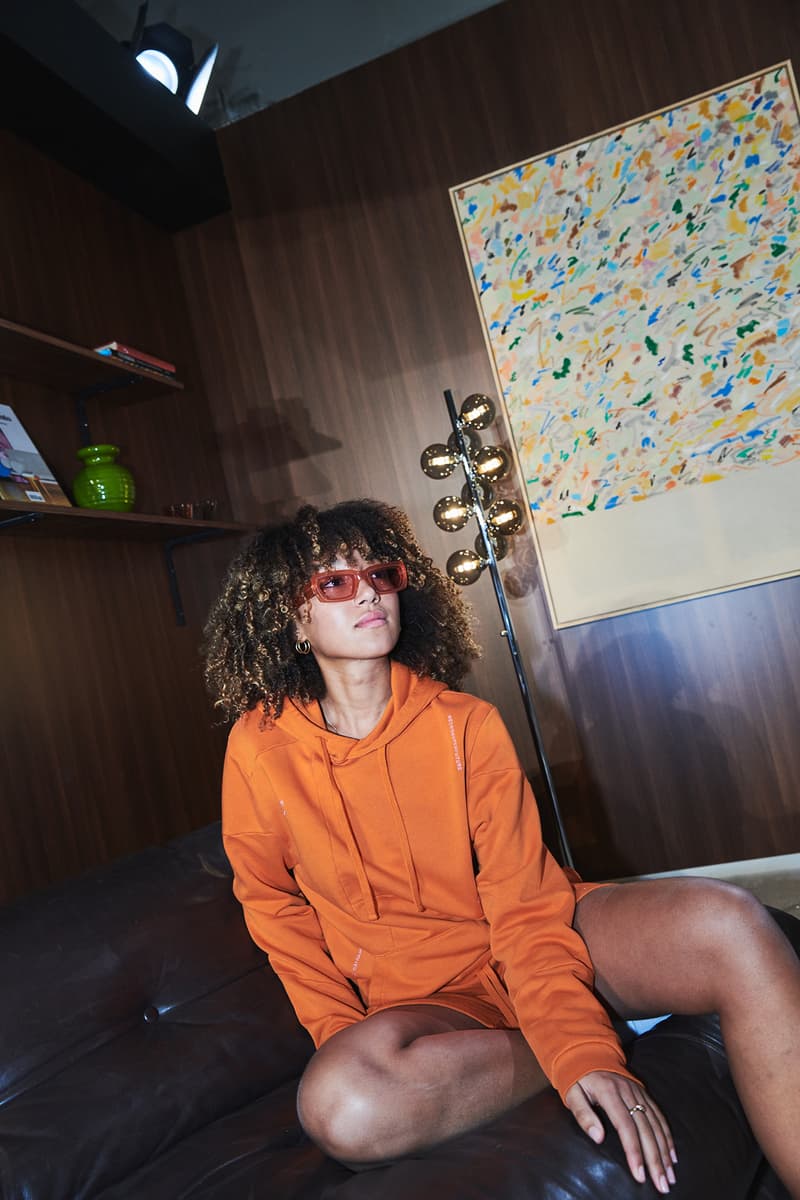 2 of 12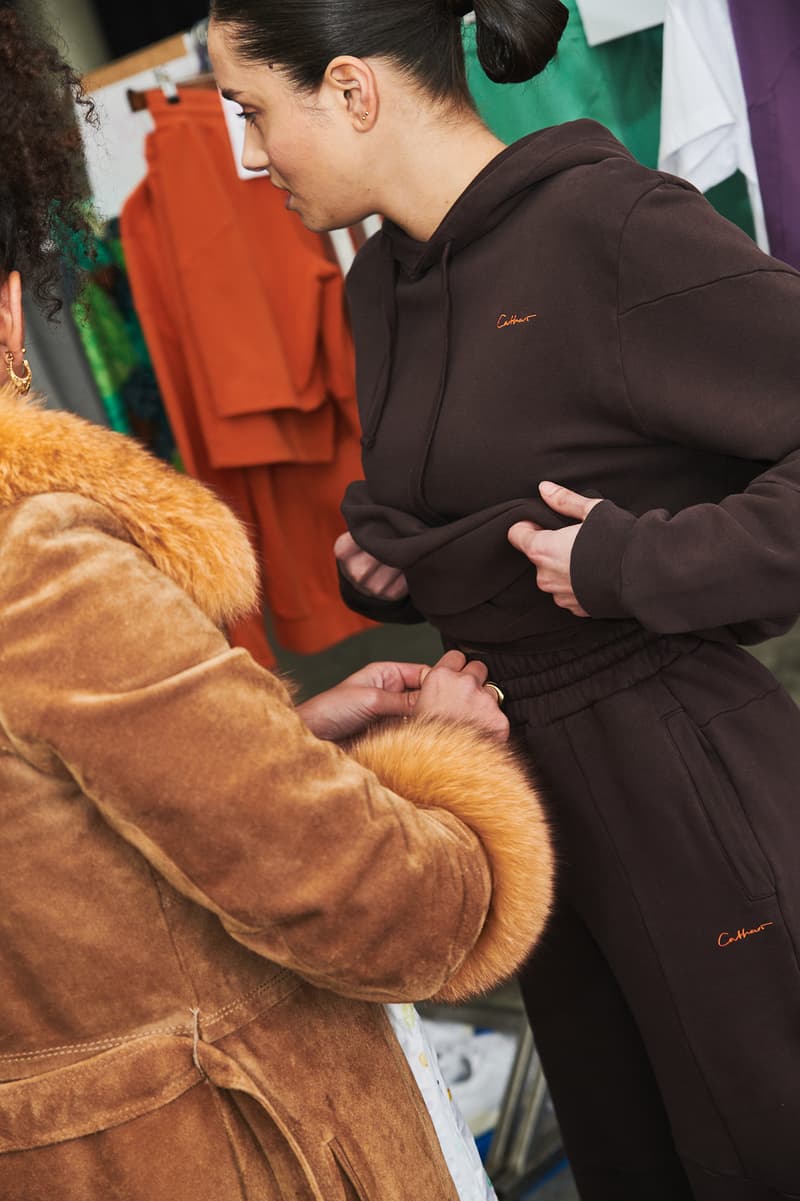 3 of 12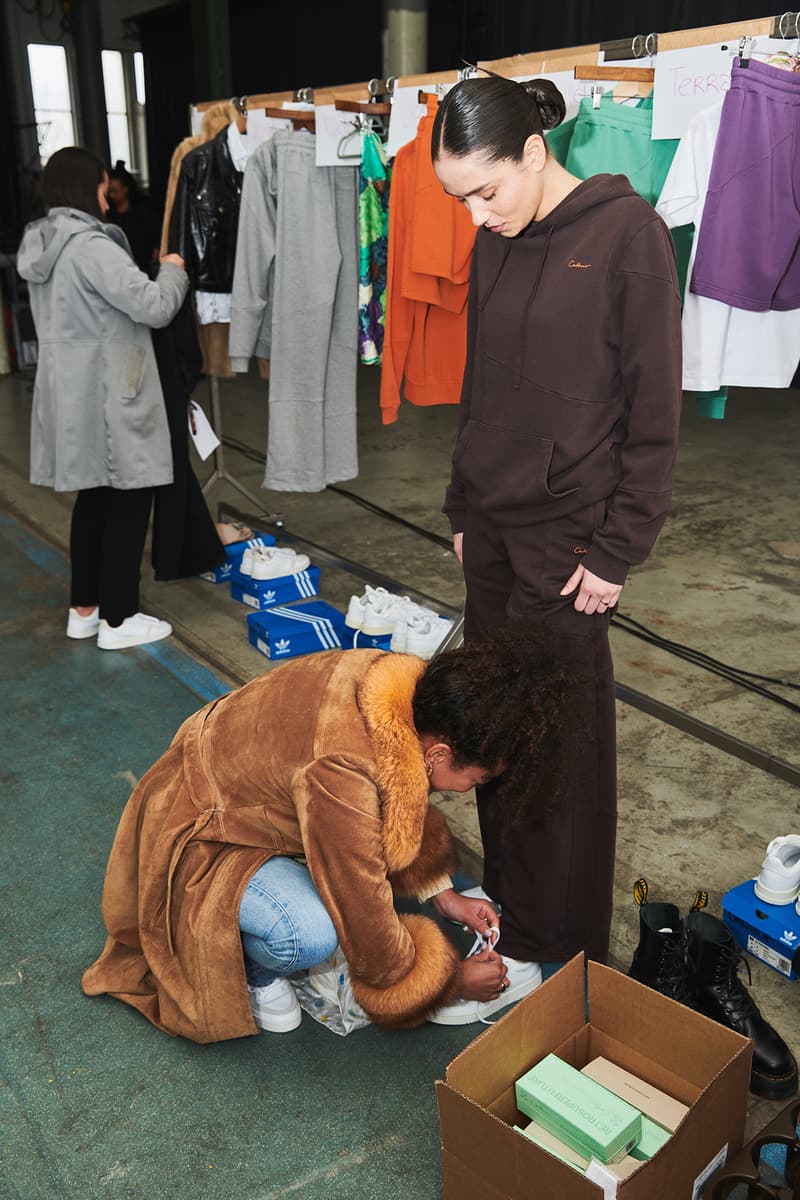 4 of 12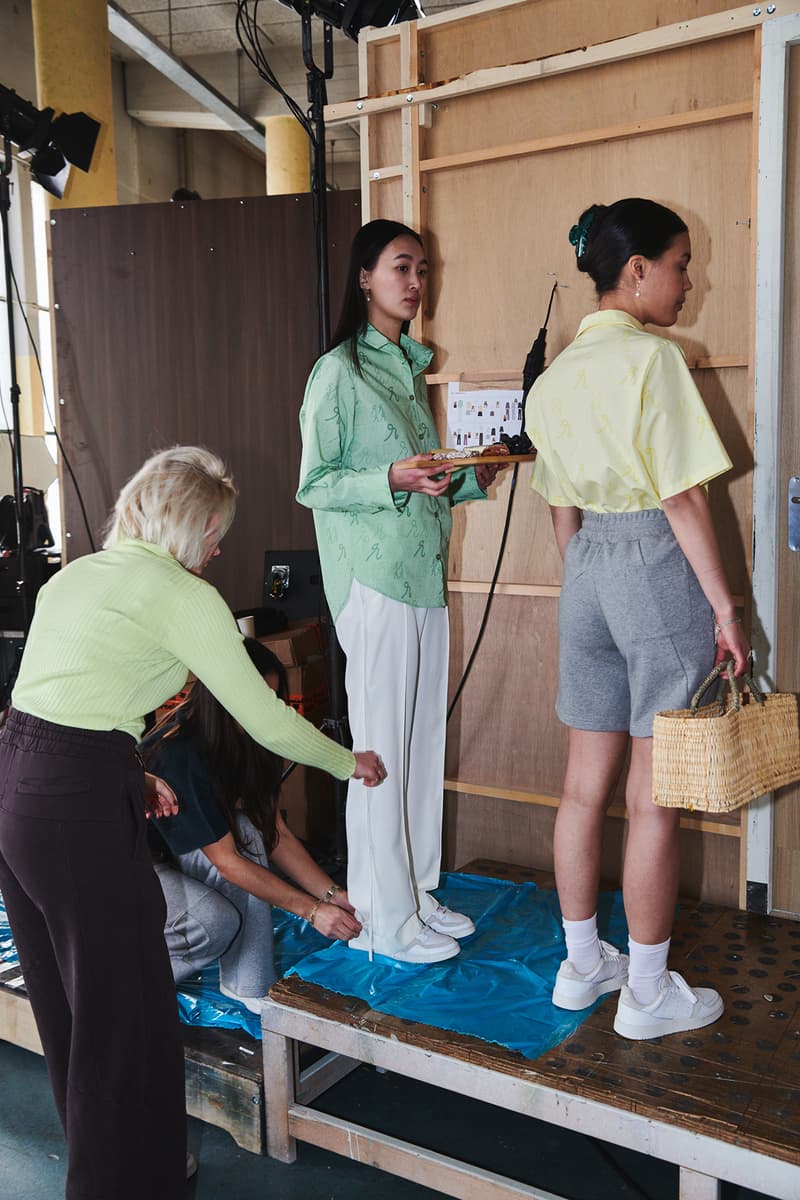 5 of 12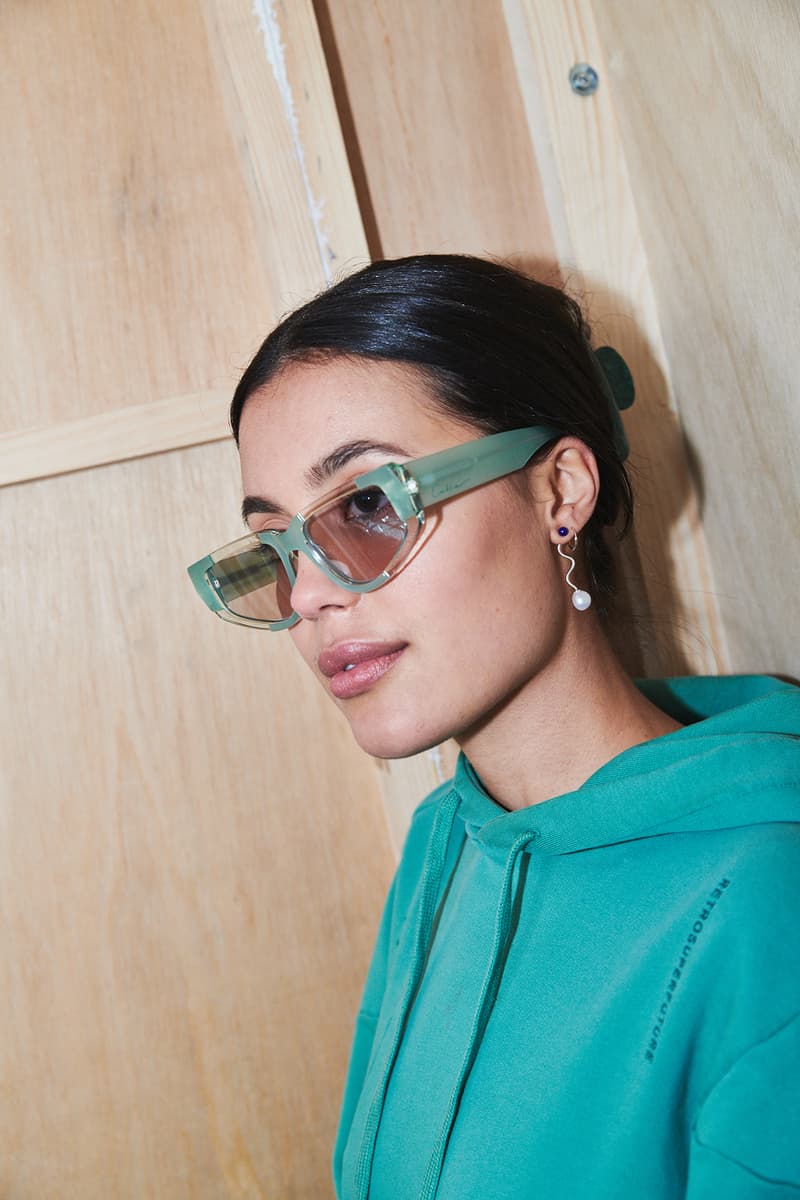 6 of 12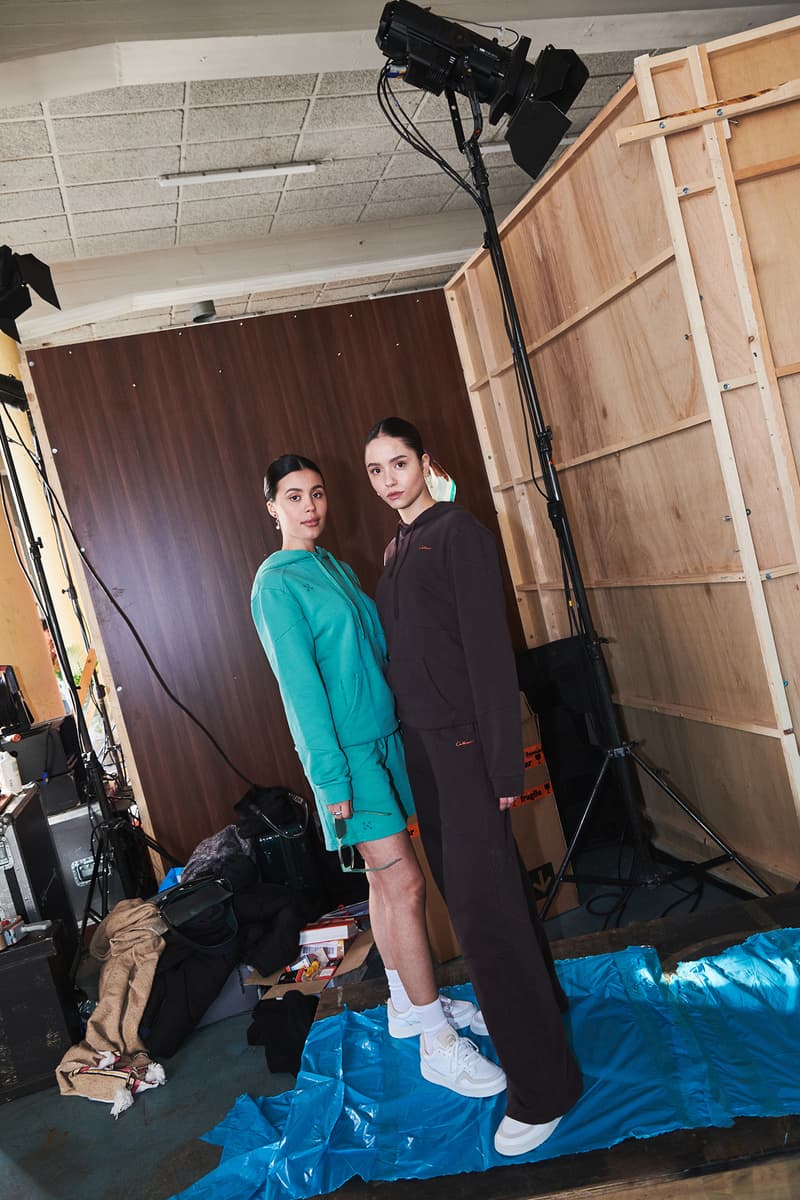 7 of 12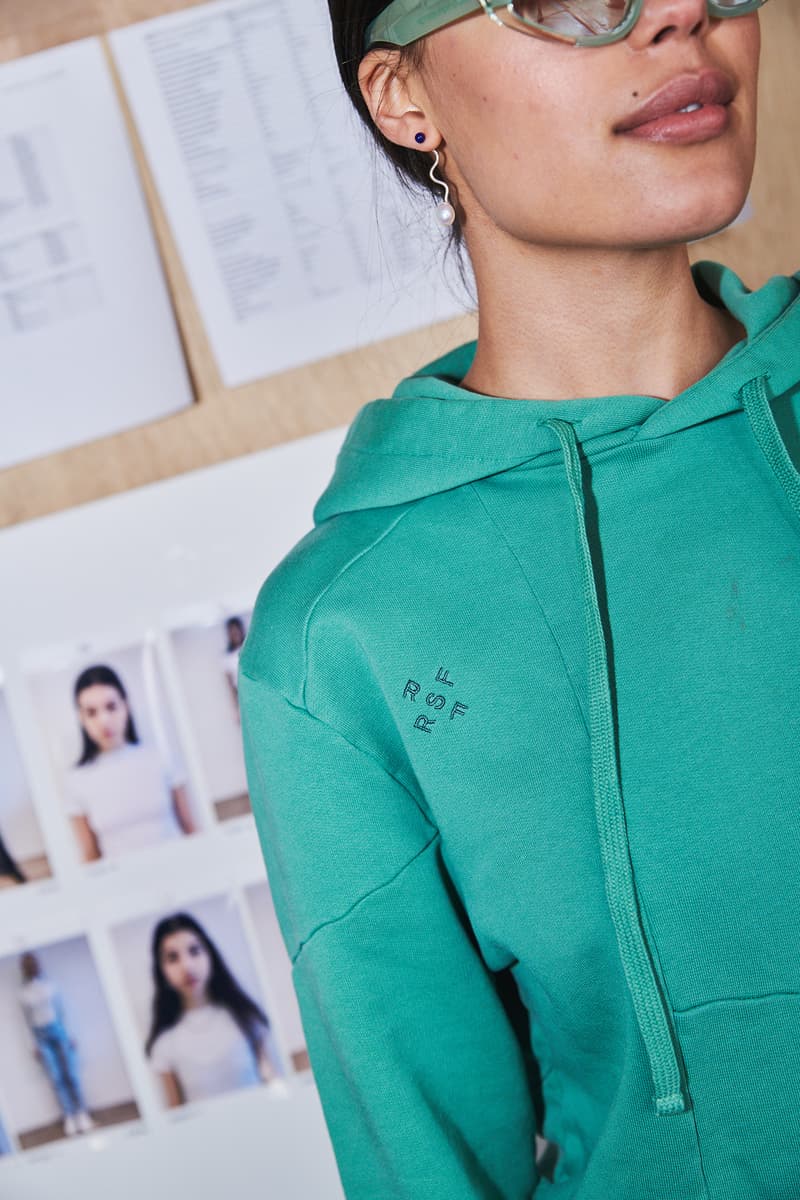 8 of 12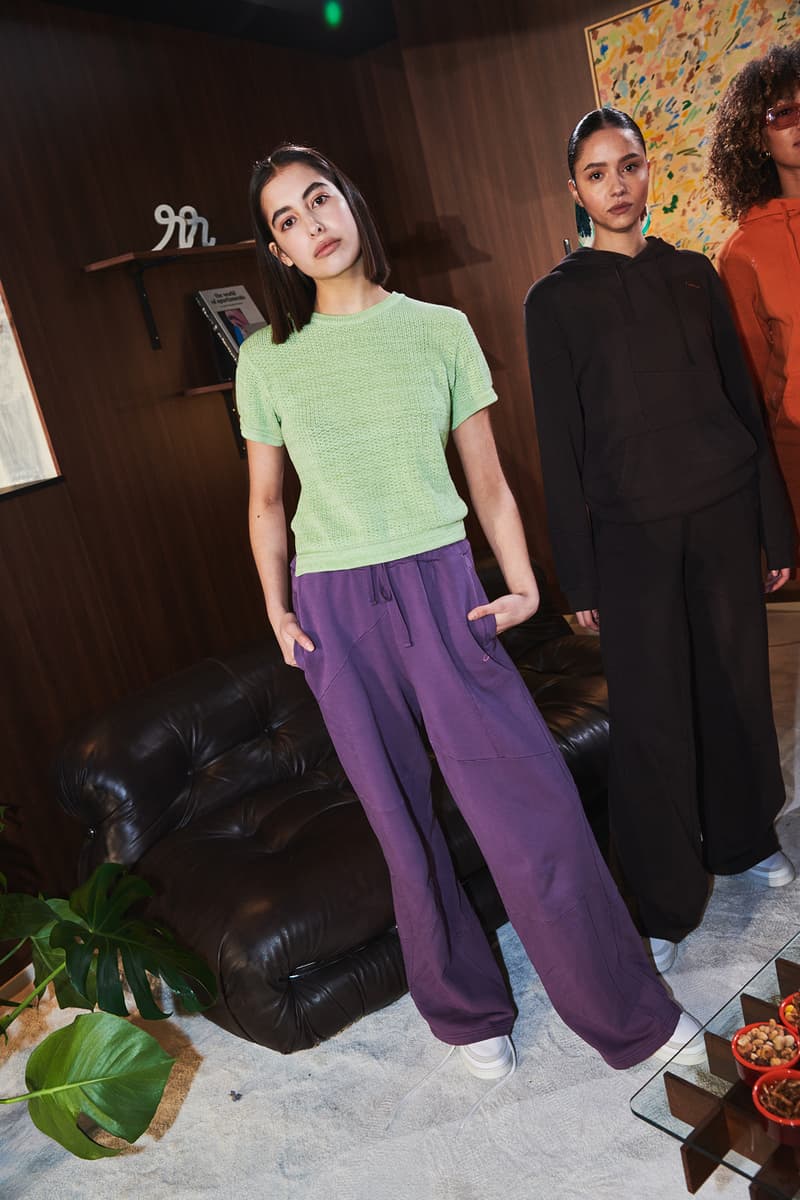 9 of 12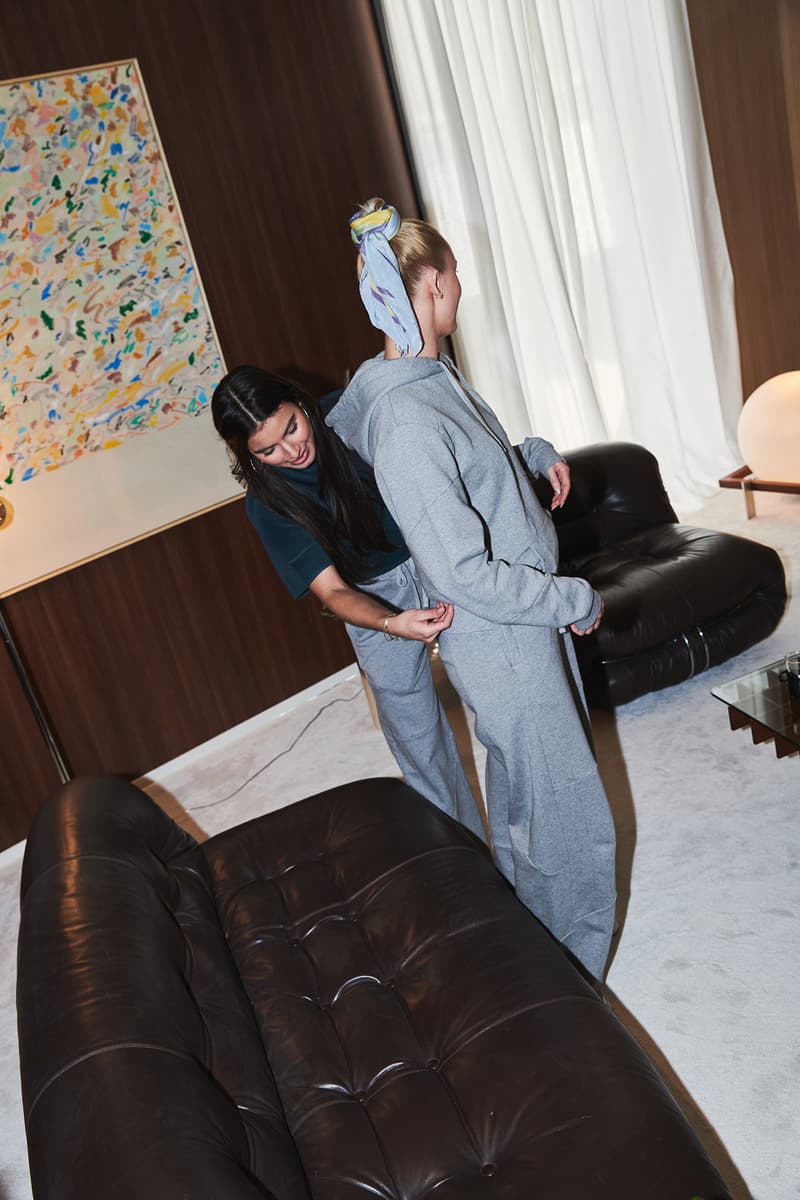 10 of 12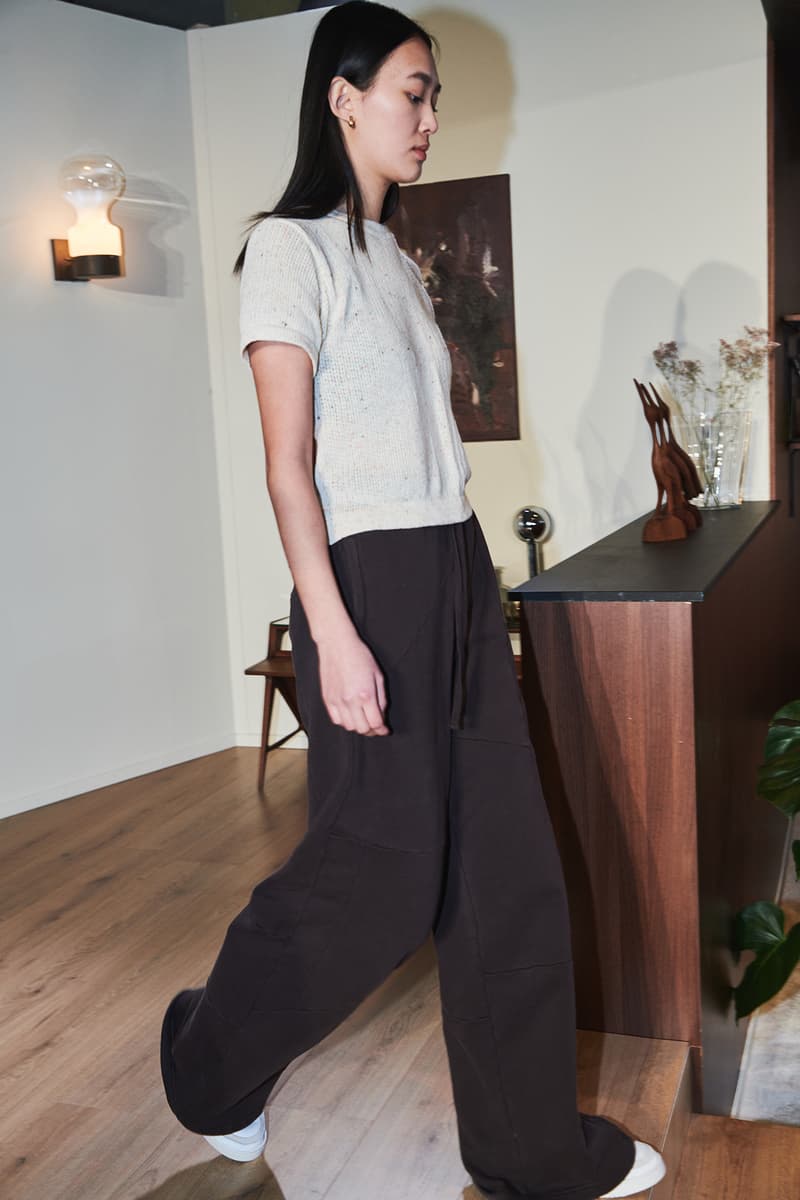 11 of 12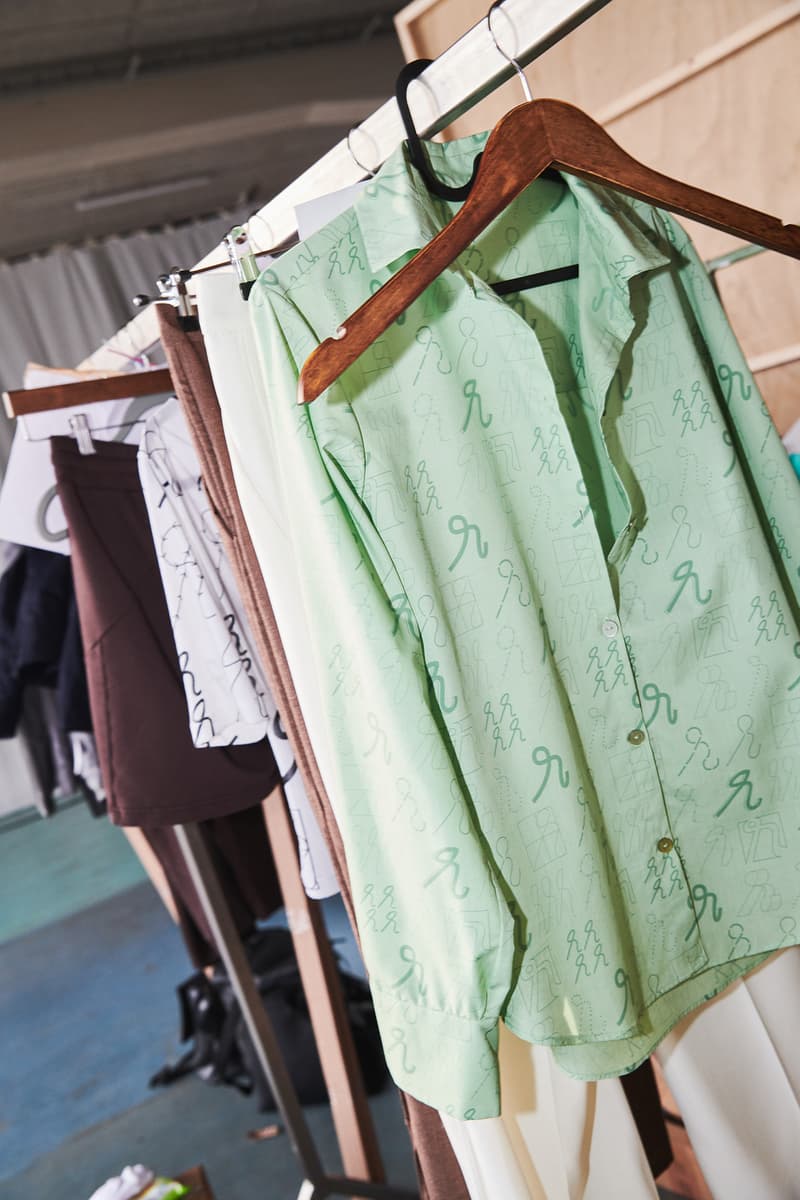 12 of 12
Fashion
Daniëlle Cathari Talks Inspiration Behind Her SS20 Collection and Her First Eyewear Design
A backstage look at the designer's first solo show at Amsterdam Fashion Week.
Daniëlle Cathari Talks Inspiration Behind Her SS20 Collection and Her First Eyewear Design
A backstage look at the designer's first solo show at Amsterdam Fashion Week.
Daniëlle Cathari, the young Dutch designer who co-created one of adidas Originals' most fashion-forward collaborations in recent years, presented her Spring/Summer 2020 collection on Friday during Amsterdam Fashion Week.
Staged at the cultural center Het HEM, Cathari's presentation (notably, her first independent show) featured a cool-girl cast lounging around and sipping their drinks in a custom-built, mid-century modern living room. Brimming with interior inspiration, the set was reminiscent of a house party of the '50s or '60s, furnished with tasteful objects like vintage furniture from MORENTZ and coffee table books from local art bookstore MENDO. The designer has even previewed a prototype of a DC-branded wooden cabinet.
Reflective of Cathari's own personal style, the collection includes a handful of sweatsuits, made up of unisex, deconstructed hoodies embroidered with the brand's logo and slouchy pants in the comfiest wide-legged fit. Designed for day-to-night wear, the range also offers an elevated take on the DC uniform. Drawstring shorts in gray terry cloth were styled with a blazer or a short-sleeved button-down, printed with a newly developed pattern created in collaboration with artist Nazif Lopulissa. Another partnership debuted at the presentation, Daniëlle Cathari x RETROSUPERFUTURE, came in the form of Aperol orange and turquoise sunglasses, with color-matching cotton sweat sets to boot.
We caught up with the emerging designer to talk about the inspiration behind her SS20 presentation, her decision to grow her label in her hometown, as well as future plans for her namesake brand. Read our interview below, and flick through the gallery above to see the collection and backstage images from the presentation.
How has your eponymous label grown since its inception in 2018?
I think that for the first while, it was really about finding my own ways and setting up the brand. And having such an enormous success with the adidas partnership collections, that certainly put pressure on things. But overall it just has been one big masterclass from the beginning, and we definitely keep learning and growing each and every day. Especially now with the launch of the SS20 collection, I feel that we've made a really big step forward in presenting the vision and aesthetics of the brand.
What about yourself? In what ways have you evolved as a designer over the last year or so?
With my start in this industry, I think everything was just going really fast and I just had to pace up and go with this flow. Now I can really put my time and focus on my own brand, which has been a huge learning process. I think one of the biggest lessons personally was to always follow my intuition and take things step by step.
"You don't have that same distraction and pressure here that you might feel in other cities, yet Amsterdam is big and international enough to stay well connected to the rest of the world."
What are some of the best things about having your brand and team based in Amsterdam?
I'm really close with my family, so that's definitely an important thing. Also being in Amsterdam — compared to the bigger fashion cities — can work really well for a brand. You don't have that same distraction and pressure here that you might feel in other cities, yet Amsterdam is big and international enough to stay well connected to the rest of the world.
Talk to us about your SS20 collection. What is the concept and inspiration behind it?
The concept of the SS20 collection is to introduce the DC woman and present our DC DNA through a mix of classic styles and more modern, comfortable pieces. Our DNA will also be proudly presented in our new "Cathari Staples," which will come back every season. The range will also include seasonal offering like our Krul tops with the "Krul" design, which is typically Dutch and the equivalent of a checkmark. These tops were made in collaboration with Rotterdam-based artist Nazif Lopulissa.
The "Krul" also comes back as an art piece, which makes it the first multidisciplinary product for our brand. A lot of inspiration for this collection — as seen in our presentation — also comes from the design movement mid-century modern, which inspired me to use certain shapes and muted colors in this collection.
While tracksuits are synonymous with your brand, what are some new elements you've introduced to the Daniëlle Cathari offering through this collection?
[Some of the other "Cathari Staples"] are designed in sets, which you can wear as a daily uniform but can easily be worn separately, too. I think we've all experienced it lately — not having the time to change between events or after work. With this collection, we really wanted to bring the vision of the brand forward and show that our comfortable pieces are made to combine with more feminine pieces in the collection, like a tailored jacket or a "Krul" top.
Sustainability is perhaps one of the loudest conversations in fashion today. How do you attempt to address environmental concerns through your work, specifically this collection?
I think that by keeping the quality of your products high and producing close to home is a good way to start for any brand. For now, we haven't done enough research yet to really point out a sustainable part of our process, but we do try to design collections that are more lasting and less seasonal, like the newly added staples.
We also work closely with the The Refugee Company from Amsterdam, who are currently helping us source used fabrics for an upcoming crossover collaboration. These are small steps for now, but hopefully soon we can do more.
Similar to your first show with adidas Originals, you held an open casting call for your SS20 presentation. What prompted this decision?
I think that it was a really obvious decision for us. We wanted to be able to give a real and good presentation of the DC woman, so to include girls from or close to our community, really set the perfect match.
Who is the Daniëlle Cathari woman?
The DC woman is an individual with a curated taste level, which keeps growing and evolving. Her interests not only lie in fashion, but also range from art and design, to gastronomy, to interior and more. This woman is loyal to her own style and wears and appreciates streetwear, but combines it with the occasional designer item. She likes to wear boyish and preppy clothes, but maintains feminine with a classic feel.
"The DC woman's interests not only lie in fashion, but also range from art and design, to gastronomy, to interior and more."
Apart from your ongoing partnership with adidas, you've also been working on an eyewear collaboration with RETROSUPERFUTURE. What can you tell us about the upcoming launch?
Collaborating with RETROSUPERFUTURE and making our first non-clothing products was really exciting, and we can't wait for all of you to see them. The collaboration will also include two sets of staples in colors matching the eyewear. The eyewear and the staples together again represent that feel of a uniform and is an extension of our vision. RETROSUPERFUTURE was the perfect partner.
Are you also looking to create accessories for your own brand? Any plans to expand into footwear in the future?
Clothing will always remain as the foundation of the brand. And with the brand evolving, the plan is definitely there to expand our range of products from accessories to shoes, and to initiate crossover collaborations following the DC DNA. The brand is still young and I've been fortunate enough to have such a tremendous start, but we're only just starting with our own brand. Therefore, I couldn't pin down now on what's next to come first, as it could be anything I'm interested in. The vision of the brand and my personal taste are an extension of one another, and this presentation was just a first step of inviting everyone into the DC universe.
---
Select items from Daniëlle Cathari's SS20 collection are now available online at daniellecathari.com. For shoppers in Amsterdam, you may also find the pieces at a pop-up at De Bijenkorf.