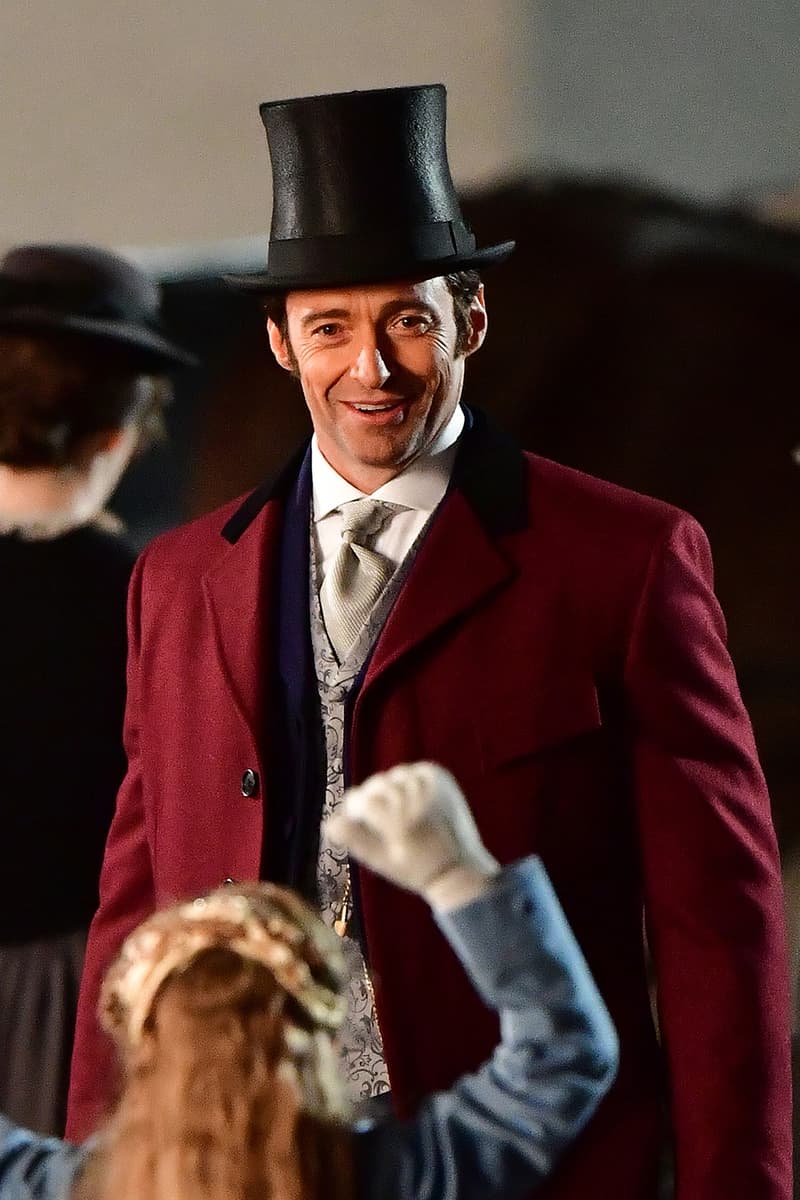 Here Are 9 of the Best Musical Movies of All Time
'La La Land,' 'Mamma Mia!,' 'The Greatest Showman' and more.
Film & TV
Here Are 9 of the Best Musical Movies of All Time
'La La Land,' 'Mamma Mia!,' 'The Greatest Showman' and more.
If you're running out of ideas on what to watch while you practice self-isolation at home, we've gathered some of the best musical movies of all time to keep you entertained all day long. From classics such as Grease and Annie, to recent films like Emma Stone and Ryan Gosling's La La Land and Disney's Mary Poppins Returns, our roundup below has got your binging needs covered. Read on for our recommendations, and while you're here, check out our list of the best comedy movies to watch on Netflix now.
Annie
A young orphan named Annie (Aileen Quinn) resides at the Hudson Street Orphanage in New York City run by the cruel Miss Hannigan (Carol Burnett). However, Annie is positive that her parents didn't abandon her on purpose and is hopeful they will return for her one day. When billionaire Oliver Warbucks (Albert Finney) sends his secretary over to the orphanage to invite a child to live with him, in order to boost his public image, Annie gets selected. With Annie determined to find her parents, Warbucks decides to help her out by announcing a search for them — along with a handsome reward.
Burlesque
Burlesque follows the story of a small-town young woman called Ali Rose (Christina Aguilera) who has a talent for singing. While she moves to Los Angeles to pursue her dreams, Ali ends up landing a job as a waitress at a burlesque club. Inspired by the club's proprietor Tess (Cher), Ali decides to audition to become a dancer. During her audition, one of the dancers called Nikki (Kristen Bell) gets intimidated by Ali and decides to sabotage her performance by turning off the music that Ali is lip-syncing to. To Tess and Nikki's dismay, Ali reveals her powerful vocals.
Grease
Australian tourist Sandy Olsson (Olivia Newton-John) and a high school jock Danny Zuko (John Travolta) fall in love over the summer. After Sandy's father decides to not move back to Australia, Sandy applies to Rydell High where Danny happens to be a student at as well. They eventually cross paths and pick up where they left off.
La La Land
Jazz pianist Sebastian Wilder (Ryan Gosling) and actress Mia Dolan (Emma Stone) are both struggling artists trying to make it big in Los Angeles. Sebastian and Mia have the same goals when it comes to their careers, and both of them will eventually have to make the choice to either prioritize their dreams or their relationship.
Les Misérables
Based on the 1862 French novel of the same name by Victor Hugo, Les Misérables centers around prisoner Jean Valjean (Hugh Jackman) who is finally released after serving 19 years in prison. After being taken in by the Bishop of Digne, Jean steals money from him as he is under parole and is unable to work yet. Eight years later after breaking his parole, Jean is a factory owner and mayor. He also becomes the guardian of a child named Cosette after her mother (Anne Hathaway) passes away.
Mamma Mia!
Mamma Mia! follows the lives of Donna Sheridan (Meryl Streep) and her daughter Sophie Sheridan (Amanda Seyfried) who run a small hotel in Greece. As Sophie prepares for her wedding with her fiancé Sky Ramand (Dominic Cooper), she secretly invites three men – Sam Carmichael (Pierce Brosnan), Bill Anderson (Stellan Skarsgård) and Harry Bright (Colin Firth) – from her mother's past, whom she believes could be her biological father.
Mary Poppins Returns
In this Mary Poppins sequel, Michael Banks (Ben Whishaw) is an adult married with three children and working as a bank teller. Michael discovers that his childhood home will be repossessed in five days unless he pays back a loan. However, he and his sister Jane (Emily Mortimer) remember that their father left them shares enough to finance the loan. While they're in search of the certificate for proof, Mary Poppins (Emily Blunt) magically shows up and helps the Banks family once more.
Pitch Perfect
Beca Mitchell (Anna Kendrick) is a college freshman and an aspiring music producer who enrolls to Barden University per her father's orders. While searching for an extracurricular activity to join, Beca comes across the Barden Bellas – the university's all-female acapella group. Co-leaders Aubrey Posen (Anna Camp) and Chloe Beale (Brittany Snow) invite Beca to audition, but she declines. Later on, Chloe discovers that Beca has a voice when she overhears her singing a cover of "Titanium" in the bathroom. Beca finally decides to audition and lands a spot in the Barden Bellas, but little did she know that the group's music taste is outdated.
Rent
Loosely based on Giacomo Puccini's opera La Bohème, Rent is about a group of New Yorkers who are trying to get through life amid the AIDS epidemic within their community. Aspiring filmmaker Mark (Anthony Rapp) and musician Roger (Adam Pascal) are struggling to make ends meet, while their friend Tom (Jesse L. Martin) has fallen in love with Angel (Wilson Jermaine Heredia), who is slowly dying of AIDS.
The Greatest Showman
Inspired by the story of P.T. Barnum, The Greatest Showman stars Hugh Jackman as Barnum, an accountant that gets laid off. In search of a new job, Barnum decides to take out a loan from a bank to open his very own museum. Due to poor ticket sales, Barnum begins to search for "freaks" to work as performers for his circus.