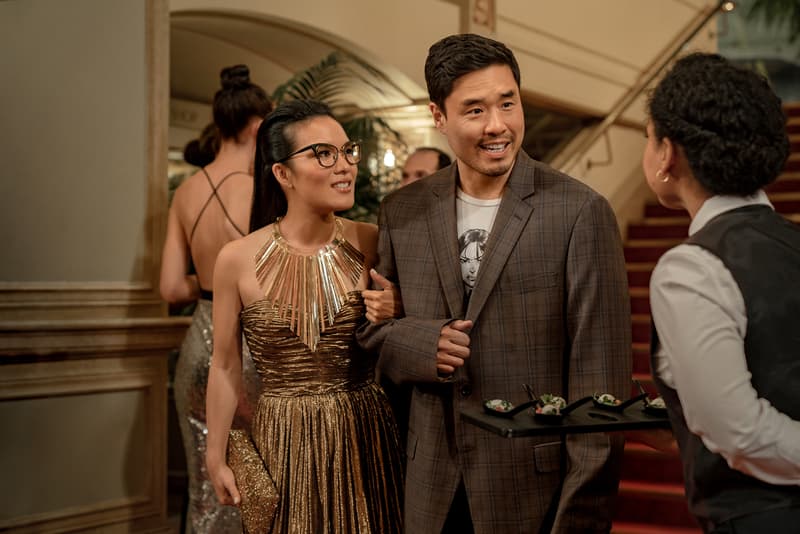 Film & TV
Here Are the 9 Best Comedy Movies to Watch on Netflix Now
From 'Always Be My Maybe' to 'The Devil Wears Prada.'
Here Are the 9 Best Comedy Movies to Watch on Netflix Now
From 'Always Be My Maybe' to 'The Devil Wears Prada.'
With Netflix binging being one of the most popular activities to do at home during these times of social distancing, we've put together a list of the best comedy movies you can watch on the streaming platform to brighten your mood. From Ali Wong and Randall Park's Always Be My Maybe (a favorite of the HYPEBAE editorial team), to the cult classic The Devil Wears Prada starring Anne Hathaway and Meryl Streep, scroll through our top picks below and let the binging commence. Pro tip: use the Netflix Party extension to stream movies with your friends.
For more film recommendations, here are some of the best romantic comedies of all time.
Always Be My Maybe
Childhood friends Sasha (Ali Wong) and Marcus (Randall Park) have a falling out and lose touch for 15 years. When Sasha becomes a celebrity chef in Los Angeles and returns to her hometown of San Francisco to open a new restaurant, she hires a company to install air conditioning at her temporary home. The workers turn out to be Marcus and his dad. Old sparks begin to resurface as the two reconnect.
Austin Powers: International Man of Mystery
Austin Powers: International Man of Mystery follows the story of secret agent Austin Powers (Mike Myers) who prevents an assassination attempt by his nemesis Dr. Evil (also played by Mike Myers) at a London nightclub in 1967. Austin volunteers to be cryonically frozen after the incident, in case Dr. Evil returns in the future. The movie fast-forwards to 1997 where Austin wakes up and discovers that Dr. Evil has stolen a deadly nuclear weapon, putting the whole world in danger.
Bruce Almighty
Bruce Nolan (Jim Carrey) is a TV reporter who becomes furious about a job promotion he did not get. He then puts the blame on God (Morgan Freeman) and complains that He is not doing His job right just because things didn't go his way. God then offers Bruce the chance to try being God himself for one week.
Girls Trip
Girls Trip follows the story of college best friends Dina (Tiffany Haddish), Lisa (Jada Pinkett Smith), Ryan (Regina Hall) and Sasha (Queen Latifah) who reconnect during Ryan's work trip at the Essence Music Festival in New Orleans. Known as the "Flossy Posse," the group of four take over the town and unleash their wild sides.
We're the Millers
David Clark (Jason Sudeikis), a small-time Denver drug dealer, gets robbed of his stash and money which he owes to his drug supplier Brad Gurdlinger (Ed Helms). After Brad discovers what has happened to David, he orders him to smuggle marijuana from Mexico to clear his debt. In an attempt to complete the job without getting caught, David hires a fake family — stripper neighbor Rose (Jennifer Aniston), a homeless teenager Casey (Emma Roberts) and 18-year-old neighbor, Kenny (Will Poulter) — to look less suspicious.
Spy
Spy follows the life of CIA agent Susan Cooper (Melissa McCarthy) who works alongside fellow agent Bradley Fine (Jude Law) behind a desk. However, when Bradley gets assassinated, Susan steps out of her comfort zone and goes on her first undercover assignment to find a stolen portable nuclear device.
The Devil Wears Prada
Andrea "Andy" Sachs (Anne Hathaway) is a recent college graduate who dreams of becoming a journalist in New York City. In hopes of becoming a reporter in the future, she lands a job at Runway magazine as a personal assistant for the publication's intimidating Editor-in-Chief, Miranda Priestly (Meryl Streep). Andy's job tests her capabilities of surviving in an industry she barely knows anything about, and if all her hard work will be worth it in the end.
The Hangover
Two days before Doug Billings' (Justin Bartha) wedding, his three friends — Phil Wenneck (Bradley Cooper), Stu Price (Ed Helms) and Alan Garner (Zach Galifianakis) — drive him to Las Vegas for a wild and unforgettable bachelor's party. However, Phil, Stu, and Alan wake up the morning after with Doug missing and no recollection of what has happened.
The House Bunny
Disaster strikes when Playboy Bunny Shelley Darlingson (Anna Faris) turns 27 and is considered too old to be a Bunny. After living the life of luxury, Shelley gets kicked out and is forced to face reality. She makes her way to a college campus and becomes the house mother of the unpopular Zeta Alpha Zeta sorority. With Shelley's skills on how to look sexy and attract men, she gives the house and the girls — Natalie (Emma Stone), Harmony (Katherine McPhee), Mona (Kat Dennings) and Joanne (Rummer Willis) — a makeover, making them the top sorority house on campus.
Share this article