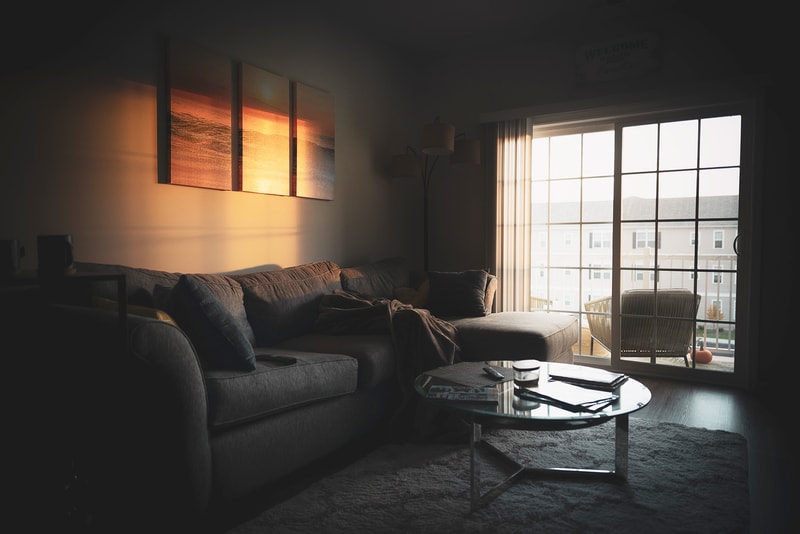 Culture
Fight Boredom and Anxiety During Self-Isolation With These 10 Activities
Reading, Netflix binging and more things you can do at home.
Fight Boredom and Anxiety During Self-Isolation With These 10 Activities
Reading, Netflix binging and more things you can do at home.
While practicing social distancing, it's inevitable that many experience cabin fever after staying indoors and working from home for days. During self-isolation, it's crucial to make sure that you are taking care of yourself both mentally and physically. To help you combat boredom and anxiety, we have put together a list of activities you can do while being quarantined at home.
With numerous music events being postponed or canceled, musicians like Charli XCX and Miley Cyrus are taking to social media to connect with their fans through livestreams on Instagram and YouTube.
If you're looking for some creative inspiration, a number of art museums and galleries have introduced virtual exhibitions that you can visit online.
During this time, you can also stay active with the help of workout videos, take extra care of your skin with lots of face masks, and practice your cooking skills by trying out new recipes. Scroll down for more things you can do at home — we're all in this together.
Read a book.
If there are any books you've been meaning to read but never had the time to do so, now is a great opportunity to dive into the pages. Instead of ordering physical copies, look to online reading platforms such as Kindle — in light of the current situation, Amazon is giving away two free months of Kindle Unlimited, allowing access to more than one million books. For recommendations, look to HYPEBAE's lists of beauty books and poetry books to read, as well as some of the most anticipated titles this year.
Listen to audiobooks or subscribe to podcasts.
Give your eyes a break from the overwhelming amount of content on the Internet by listening to an audiobook or podcast instead. Popular audiobook sites include Audible and Google Audiobooks. As for podcasts, you can stream episodes on a wide range of topics including beauty, sustainability and more on platforms like Apple Podcasts or Spotify.
Play soothing mobile games.
Explore the Apple App Store or Google Play for stress-free games, like our favorites Penguin Isle and Cats are Cute. Both are easy and mind-soothing games — your task is to simply build an empire of penguins or a town of cats. You can even take images of all your hard work within the app to share on social media.
Work out at home.
With a number of gyms and yoga studios temporarily closed down to ensure safety for everyone, health gurus and fitness centers have been taking to social media platforms to share at-home workout routines, as well as livestreams that you can tune into. Keeping your body moving will help maintain your strength and immunity through self-quarantine.
Binge Netflix shows and films you've been meaning to watch.
Staying in also means catching up on the movies or Netflix shows you haven't gotten a chance to watch yet. If you need some recommendations, the What to Watch on Netflix Instagram account posts curated program lists surrounding different themes such as "Shows and Movies That Feel Like Warm Hug" and "Shows and Movies Starring Dogs."
Try new recipes.
Self-isolation offers the ultimate opportunity to improve your cooking. Experiment with different recipes and get cooking inspiration by watching videos on platforms like
YouTube
and
TikTok
.
Visit a virtual museum.
The coronavirus outbreak has forced museums and galleries around the world to close. Thanks to technology, however, you can still enjoy art through virtual museums. With just a few clicks, you can browse works exhibited at the British Museum, the Louvre, the Vatican Museum, the Smithsonian National Portrait Gallery, the Metropolitan Museum of Art and many more.
Try new makeup and skincare routines.
Staying in for days doesn't mean you should overlook your beauty regimen. Treat yourself to an at-home spa day with your favorite sheet masks. To kill time, recreate looks inspired by your bookmarked makeup tutorials.
Watch livestreams hosted by your favorite artists and celebrities.
Although some of the biggest music festivals like Coachella and Glastonbury have been postponed or canceled, many artists have been taking to social media to connect and to share their music with fans. The Weeknd has shared his new album After Hours through Instagram Live, while Charli XCX has announced daily livestreams with her celebrity friends such as Rita Ora, Kim Petras and Diplo.
Declutter and reorganize your home.
Take this opportunity to finally clean up your space, declutter and reorganize your possessions. If you're working remotely these days, check out these home office decor ideas to keep you motivated.
---
Share this article