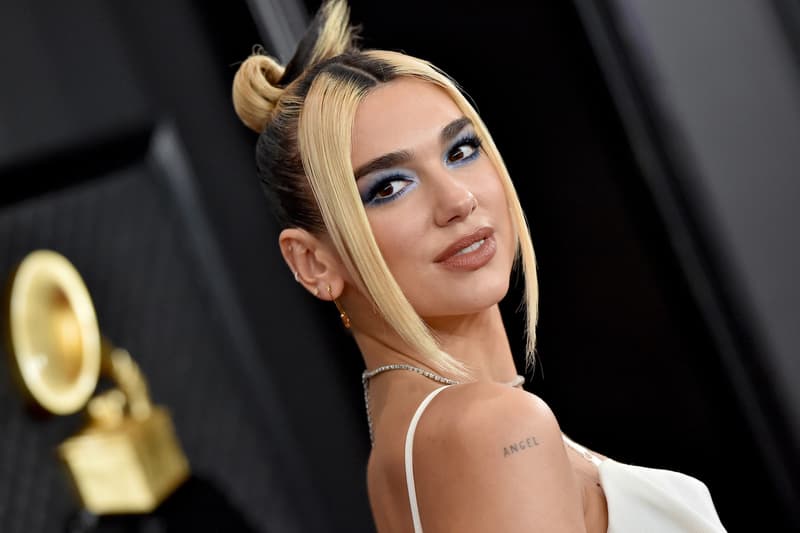 Beauty
The Chunky Highlight Trend Is Making a Comeback, Here's How to Get the '90s Look
Get inspiration from Dua Lipa, FKA Twigs and more.
The Chunky Highlight Trend Is Making a Comeback, Here's How to Get the '90s Look
Get inspiration from Dua Lipa, FKA Twigs and more.
In a time where the world is in an uncertain place and most of us are self-isolating, working from home and limiting contact with those around us, it is easy to get bored. Whether you get lazy and forget to brush your hair, or fall asleep without doing your skincare routine, beauty routines quickly begin to fade away which is why we're looking for some inspiration during these trying times.
The resurrection of '90s-inspired fashion trends has been going on for the past few years, and now we're also seeing a lot of beauty inspiration being pulled from the iconic decade. Remember those chunky striped highlights you were dying to get? Well, now is your chance, because the trend is back and it is about to become bigger than ever. We've recently seen celebrities like Dua Lipa and FKA Twigs sport the look, and it is easier to achieve than you would think. All you need is to figure out how you want to part your hair, as well as the colors you want and then get to work. Since most of us are at home isolating, a good thing that comes with it is that no one has to see your hair in case it doesn't come out as good as planned.
Here's how you can get the look:
Part your hair – The easiest way of parting is through the middle, since it will allow you to easily grab the front part of your hair and get the rest out of the way.
Bleach – Use an at-home bleach product if you can't get it done by a professional at a salon right now. Make sure the strands are fully coated, before rolling them up in foil and letting them sit for as long as your product recommends.
Wash – Wash out the bleach thoroughly, make sure everything is removed before drying.
Color – Add a temporary dye, a regular dye or anything you wish and follow the instructions from the product.
Wash and dry – Wash it out and dry hair, and voila, you have a new look.
Whether you're opting for a bleached look like Dua, or a bold statement color like Twigs, peep all the best inspiration below and get ready to try out a new look.
Share this article