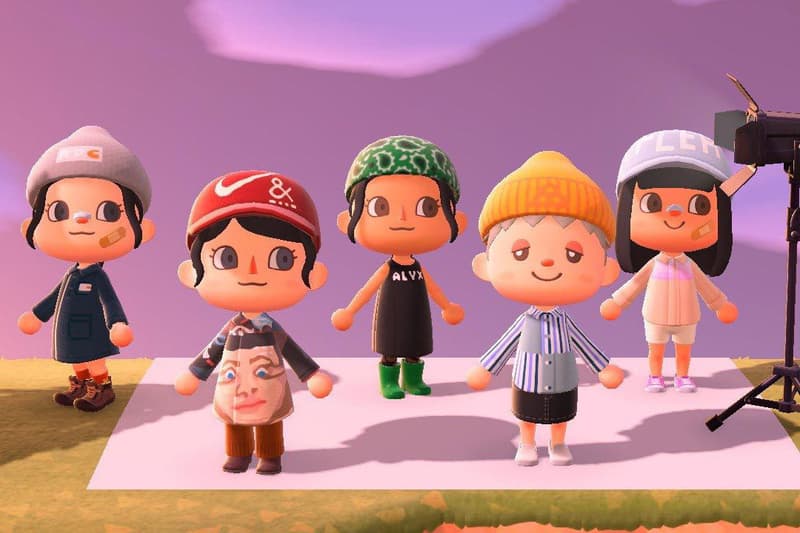 1 of 3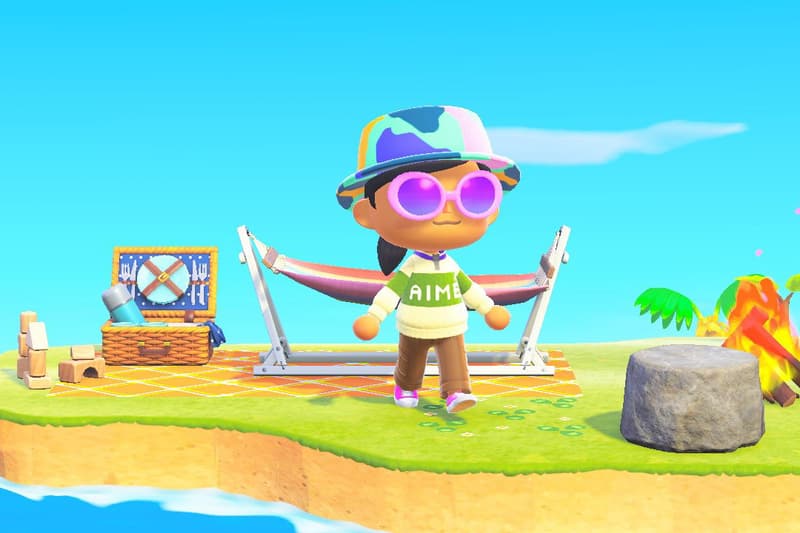 2 of 3
3 of 3
Tech
How to Customize Your Own Outfit on 'Animal Crossing: New Horizons'
Staying stylish during self-isolation.
How to Customize Your Own Outfit on 'Animal Crossing: New Horizons'
Staying stylish during self-isolation.
With social distancing leading many of us to dabble in video gaming, Nintendo's Switch console has sold out at almost all major retailers in America. One game that has become widely popular is Animal Crossing: New Horizons, an online community where each player can customize their own islands and characters. Having to stay home all day, fashion enthusiasts have been boasting their self-designed 'fits using the Pro Designs function, as spotted on new Instagram account Animal Crossing Fashion Archive.
Just a couple weeks in, the handle has already gathered more than 4,000 followers. From street-ready 'fits complete with the likes of Carhartt, Junya Watanabe, Stussy and Supreme, to runway ensembles from Chanel and Dior, you'll be able to find some of the hottest fashion pieces dressed on animated avatars.
Many users, self-quarantined at home for weeks, have been using the game as a way to spend time by interacting virtually in diverse ways. "I think it's almost impossible to make a bad interaction on Animal Crossing. The game really highlights connection — I got to catch up with friends I haven't seen in a while through virtual island visits," Kara Chung, the creator behind Animal Crossing Fashion Archive, shared in a phone interview.
One of the ways Chung has been connecting with her friends is through sharing customized outfits: "[The Pro Designs function] is simple and doesn't need too much thought. You just have fun seeing a fashion piece, taking a closer look at what makes it special and translating it into a digital blob." The creator jokingly mentioned that she has started to think, "I want to make that item on Animal Crossing," instead of wanting to purchase it when seeing it online. "It's freeing to see your avatars wear things you can't afford."
"I started the account as a joke. [My friends and I] were on a group chat one day and talked about how people aren't even really playing the game, but just making outfits, Chung commented. "I named it 'Animal Crossing Fits' at first, but decided to take the joke one step further by making it seem like a real fashion archive." Originally a photographer, she decided to build the Instagram page into a platform sharing creativity, also supporting artists during this unsettling and strange time caused by the coronavirus pandemic.
Apart from her own creations, Chung receives submissions from any member of Animal Crossing to share the creativity and joy that can lighten up our days in quarantine. Not only have players been playing around with outfits, but some have even created Louis Vuitton-branded rooms. Artists have also built virtual exhibitions highlighting their work.
Although the process may seem daunting at first, Animal Crossing serves as a platform for all to easily express themselves on their customized islands. For those wanting to get their creative juices flowing during this time and have yet to try out the game, look below for a step-by-step tutorial on how to customize your avatar's looks.
HOW TO CREATE YOUR CUSTOM OUTFIT ON ANIMAL CROSSING:
1. Start your Pro Designs function, which can be found on your NookPhone. You can unlock Pro Designs by purchasing the upgrade from a Nook Shop.
2. Select the type of garment you'd like to create.
3. Utilize the toolbox on the right-hand side of the screen to add designs of your choice. You can play around with colors by using diverse palettes or manually adjusting the hue, vividness and brightness of the shade.
4. Make sure to work on all components of the item, including the back and sleeves for a T-shirt.
5. Save and label your final product, and wear with your other favorite pieces.
Image Credit

Kara Chung, Isai Araneta, Andi Osmeña, Selina De Guzman, Nicole Concepcion, Jason Roberto, Ra Alfonso, Carlo Lee
---
Share this article