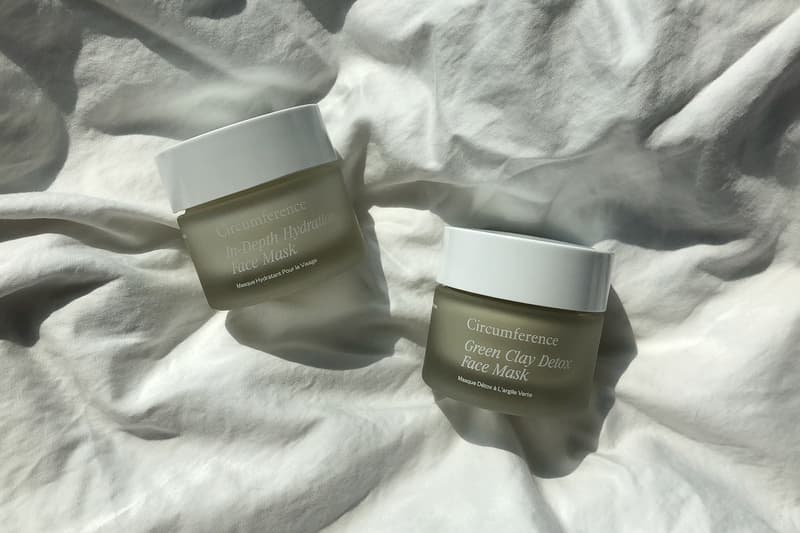 Beauty
Circumference's "Essential Mask Set" Is My Go-To for Maintaining Healthy Skin During Self-Isolation
Treat yourself to a spa day from the comfort of your own home.
Circumference's "Essential Mask Set" Is My Go-To for Maintaining Healthy Skin During Self-Isolation
Treat yourself to a spa day from the comfort of your own home.
Early last week, Hong Kong declared its second lockdown since February as a result of the coronavirus pandemic. Prior to that, the city had been slowly returning back to normal, with many offices resuming to regular hours for three weeks. However, during that time, because it was mandatory to wear a mask in the office at all times (and it is largely frowned upon in Hong Kong to be in public places without a mask – a habit adopted by its citizens as a direct result of the city's collective trauma experienced back in 2003's SARS outbreak) I found that I was developing some skin issues in the lower half of my face, the area that the mask covered.
We have since returned back to working from home because of the lockdown, but my skin never quite fully recovered. However, with the ongoing practice of self-isolation, I can now focus on rehabilitating my skin from home. Over the course of the past week or so, I've used clean beauty brand Circumference's "Essential Mask Set" to restore my skin back to health. The set comprises of two parts: the Green Clay Detox Face Mask and the In-Depth Hydration Face Mask. Altogether, the whole process of using the duo takes up about 40 minutes, which is quite a bit of time to dedicate but hey, my schedule isn't exactly packed right now. Read on to find out how the mask set helped me to balance out my skin and revive my complexion back to a healthy, even tone.
HOW DOES IT WORK?
After cleansing my skin, I apply the Green Clay Detox Face Mask in a thick, even layer across my whole face. After about a minute or two, I start to notice a slight tingling sensation. No need to panic – I find that this is quite common amongst clay masks, so nothing to worry about here. I then play a round of Fortnite and after about 15 to 20 minutes, I rinse off the mask with lukewarm water. Already, my skin feels refreshed – the detoxifying mask is ideal for a deep cleanse and clearing pores.
Immediately after, I apply a generous and even layer of the In-Depth Hydration Face Mask. The consistency is not what you might normally expect from a mask. This one is more akin to an intensely rich night cream. Even so, it feels very luxurious when applied to the skin and you can almost feel the hydration getting to work already. After about another 20 minutes, I do a final rinse with lukewarm water once again. The final effect is a reinvigorating sensation and is as close as you can get to treating yourself to a spa day from the comfort of your own home. My skin felt satisfyingly plump and dewy, and the irritation on my skin was soothed. For best results, apply a toner to your skin promptly after the final rinse.
Since it is only recommended to use this mask set once or twice a week, I made sure to use Circumference's Pure Balancing Botanical Face Oil twice a day in between applications to further nourish and balance my skin. You can shop Circumference's "Essential Mask Set" now at the brand's web store for $120 USD, or each product separately at select retailers such as Net-A-Porter.
---
Share this article