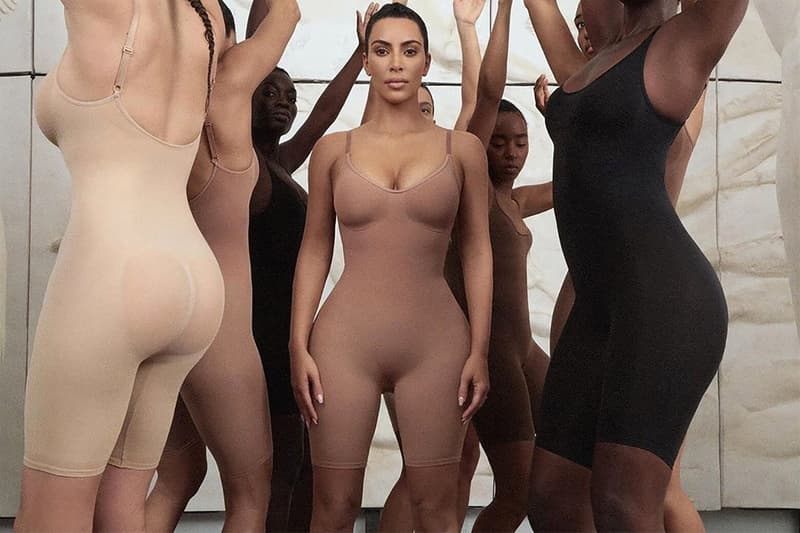 Culture
Kim Kardashian's SKIMS Donates $1 Million USD to Families Affected by COVID-19
"Our six-month anniversary has fallen in the middle of a Global crisis so more than ever, it's our responsibility to give back and do what we can to help others."
Kim Kardashian's SKIMS Donates $1 Million USD to Families Affected by COVID-19
"Our six-month anniversary has fallen in the middle of a Global crisis so more than ever, it's our responsibility to give back and do what we can to help others."
Kim Kardashian's shapewear line SKIMS has just announced that it will be donating $1 million USD to support mothers and children currently affected by the ongoing coronavirus pandemic. The label will be restocking its initial collection of Solutionwear on Monday, March 30, and will use the proceeds to help bring relief to those directly impacted by the COVID-19.
"To support Mothers and Children in need during this time, SKIMS is committed to donating $1M to families affected by COVID-19. On Monday, we're restocking the collection we first launched with, and in doing so, are able to help bring relief to those affected by this pandemic," said Kim Kardashian about the donation, and added, "I am so grateful to all of you who have supported SKIMS since we first started 6 months ago. It's been a dream of mine for so long, and has only been possible because of your love for what we do. Our six-month anniversary has fallen in the middle of a Global crisis so more than ever, it's our responsibility to give back and do what we can to help others."
If you're looking to get your hands on the SKIMS collection, the waitlist is now open for signups prior to the release on March 30, 12 p.m. EST.
---
Share this article