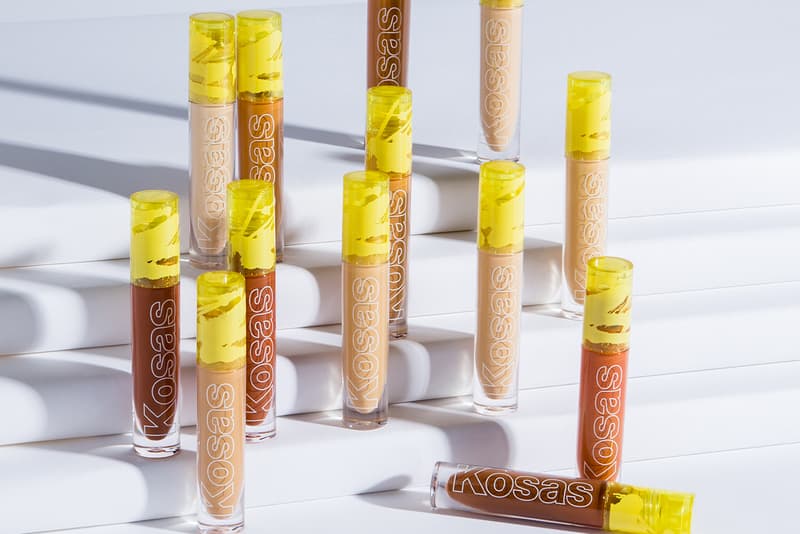 Beauty
This Creamy Concealer Is Our Editor's Secret to Glowing, Dewy Skin
A beauty lifesaver in winter.
This Creamy Concealer Is Our Editor's Secret to Glowing, Dewy Skin
A beauty lifesaver in winter.
Finding the perfect concealer is a never-ending quest for many beauty lovers, myself included. While I still enjoy using my trusty NARS and Clé de Peau options, I was in the market for another concealer this winter, particularly a formula that feels hydrating and dewy on the skin.
It was around this time when Kosas launched its latest product, cleverly named the Revealer Concealer. As someone who loves a natural, no-makeup makeup look, I was immediately drawn to this new release and thankfully, it didn't disappoint. Read on to find out why this week's "Editor's Pick" is a wintertime beauty must-have.
WHAT IS IT: Kosas Revealer Concealer Super Creamy + Brightening Concealer
WHY IT'S WORTH THE HYPE: Arriving in 16 shades and suitable for all skin types, Kosas' Revealer Concealer is a medium-coverage formula that features a luminous finish. Compared to the cult-loved NARS Radiant Creamy Concealer, the product is a bit runnier and appears quite shiny. Once blended into the skin, however, it feels creamy yet lightweight and looks incredibly seamless. Every time I apply this caffeine-infused concealer on my under-eye area (I use Tone 5, the medium shade with golden undertones), I can instantly notice the brightening effect of the product — it reduces the appearance of purply dark circles and veins, while matching the skin tone of the rest of my face perfectly. In terms of covering blemishes, the concealer does a pretty decent job as well. If I have to, I'd layer NARS' Soft Matte Complete Concealer on top when dealing with more stubborn dark spots.
What I love the most about this Kosas concealer is how glowy it makes my skin look. Even when facing harsh winter weather, the dewiness impressively lasts throughout the day. Formulated with botanical extract arnica, which helps support skin's natural healing process, as well as peptides that promote natural collagen, this makeup product works harmoniously with my skincare essentials to combat dry skin.
WHERE YOU CAN FIND IT: Find your shade at Kosas or Sephora for $28 USD. The Revealer Concealer is vegan and cruelty-free.
---
Share this article