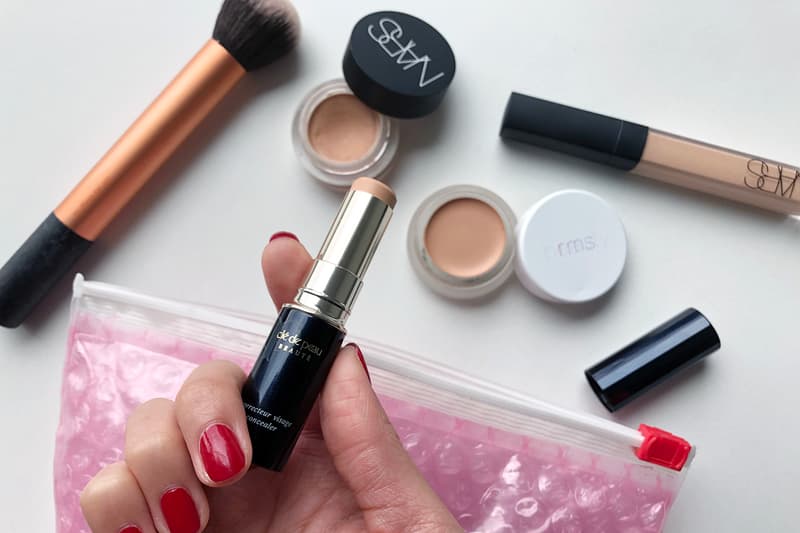 Beauty
I've Found a Concealer I Love More Than NARS' Radiant Creamy Concealer
This week's "Editor's Pick" does the perfect job of covering dark circles and other blemishes.
I've Found a Concealer I Love More Than NARS' Radiant Creamy Concealer
This week's "Editor's Pick" does the perfect job of covering dark circles and other blemishes.
Who would have thought that after being loyal to my NARS Radiant Creamy Concealer for years, I would be able to find another cover-up product that I like even better? I was just killing time at the Tokyo Narita International Airport before catching my next flight, and unsurprisingly caught myself heading involuntarily towards the duty-free beauty counter. I stopped before the Clé de Peau Beauté Concealer and immediately knew it's time I finally try out this cult-favorite product.
Despite having a French name, Clé de Peau Beauté is actually a Japanese makeup and skincare line under the Shiseido umbrella. The top-tier brand, which literally translates as "key to beautiful skin," is known for creating luxury beauty products that perfectly blend Japan's scientific knowledge and France's modern elegance.
While the pricing of its best-selling concealer is quite steep — it costs more than a double than the NARS variant — I caved in and picked up a shade that best matches my skin tone. After all, isn't this what duty-free shopping is all about? I definitely convinced myself that I was saving some money…
WHAT IS IT: Clé de Peau Beauté Concealer SPF 25
WHY IT'S WORTH THE HYPE: While this concealer may not the best money-saving option out there, it is totally worth every penny. Not only does the product offer full-coverage for my dark circles, but it is also by far the most effective concealer I've come across in reducing the appearance of redness and acne scarring.
In addition to Chestnut Rosa Fruit Extract and Green Tea Extract, which help combat oxidation, the stick concealer is formulated with what the brand calls Illuminating Complex EX, an ingredient that defends skin against dryness, provides hydration and enhances the smoothness of the skin. I'd typically have to pile on concealer and do touch-ups throughout the day to cover any major blemishes, but with Clé de Peau Beauté's lightweight yet creamy formula, a swipe or two is all I need. Whatever is concealed stays put all day, without looking cakey or dried-up. For those who care, this product also comes with SPF, so you can get that extra sun protection on top of your choice of sunscreen.
The downside of the product, however, is that it is only available in a small shade range — it currently comes in six shades, mostly in light and medium tones. It's such a great concealer so hopefully the line will get expanded in the near future with more color options.
WHERE YOU CAN FIND IT: Shop your shade at Net-a-Porter or at cledepeaubeaute.com for $70 USD.