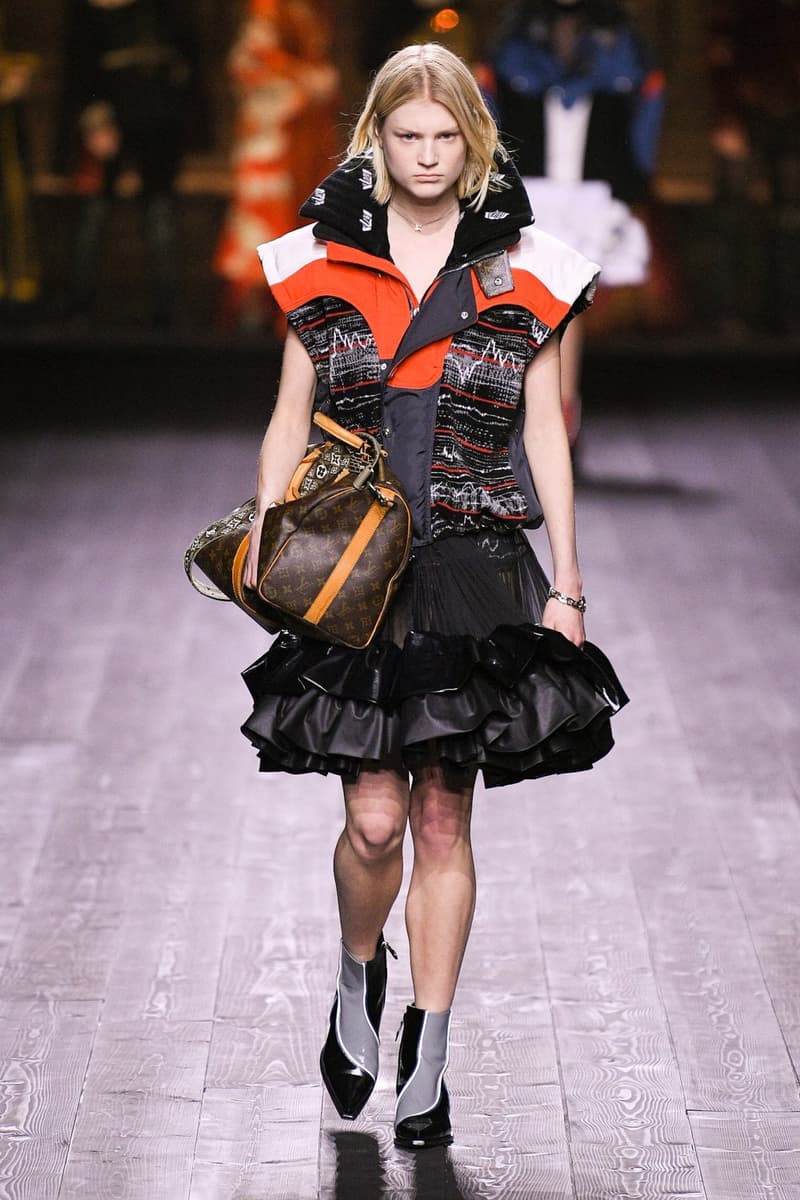 1 of 46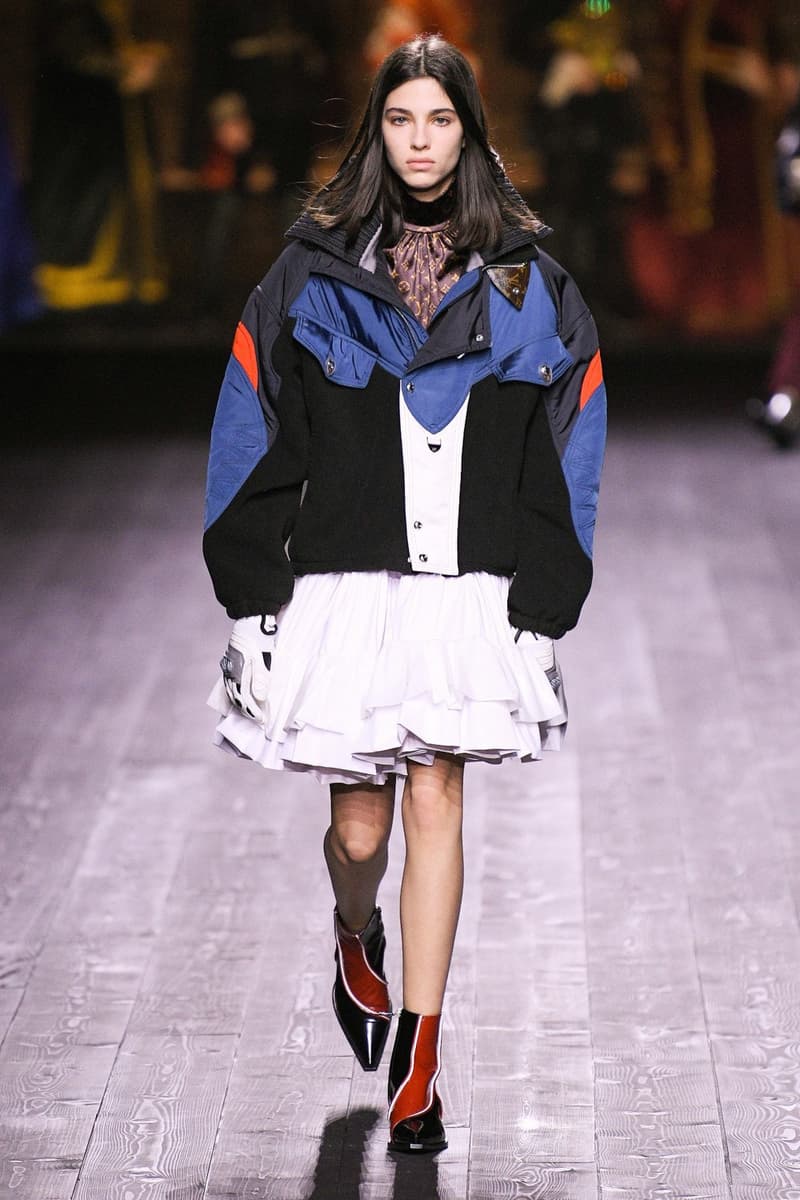 2 of 46
3 of 46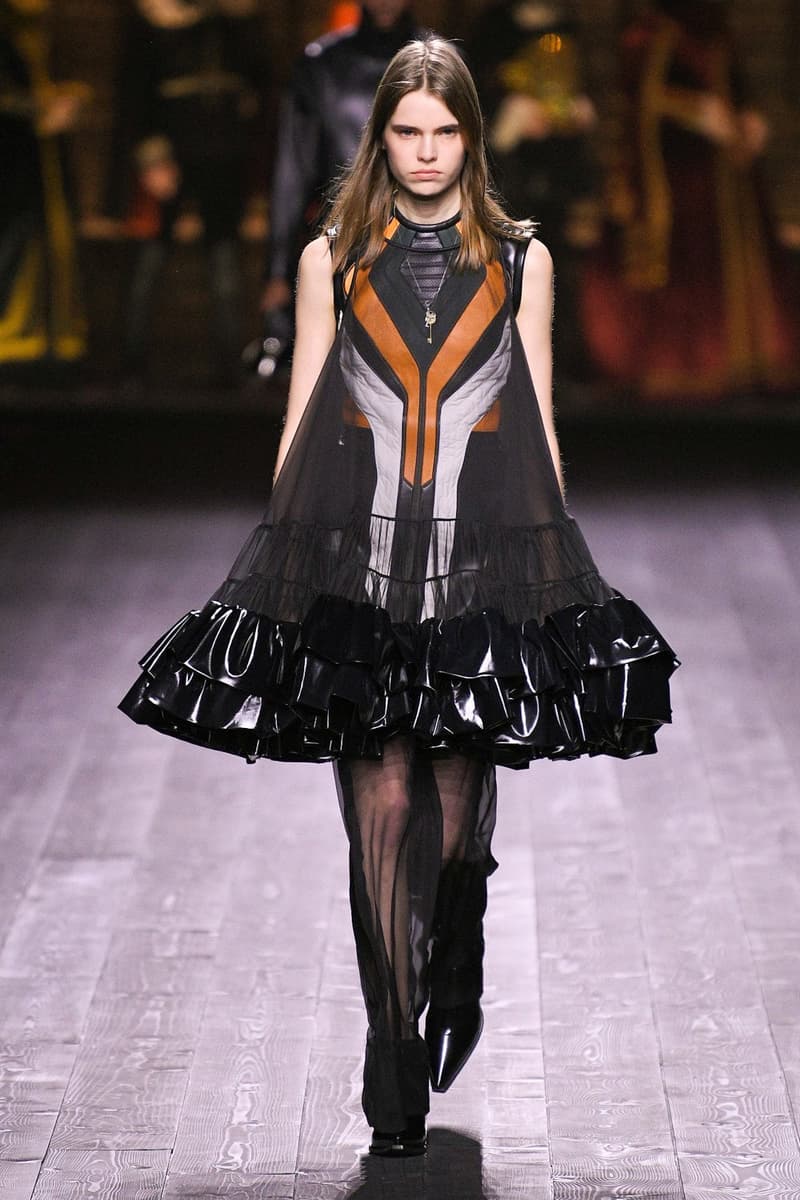 4 of 46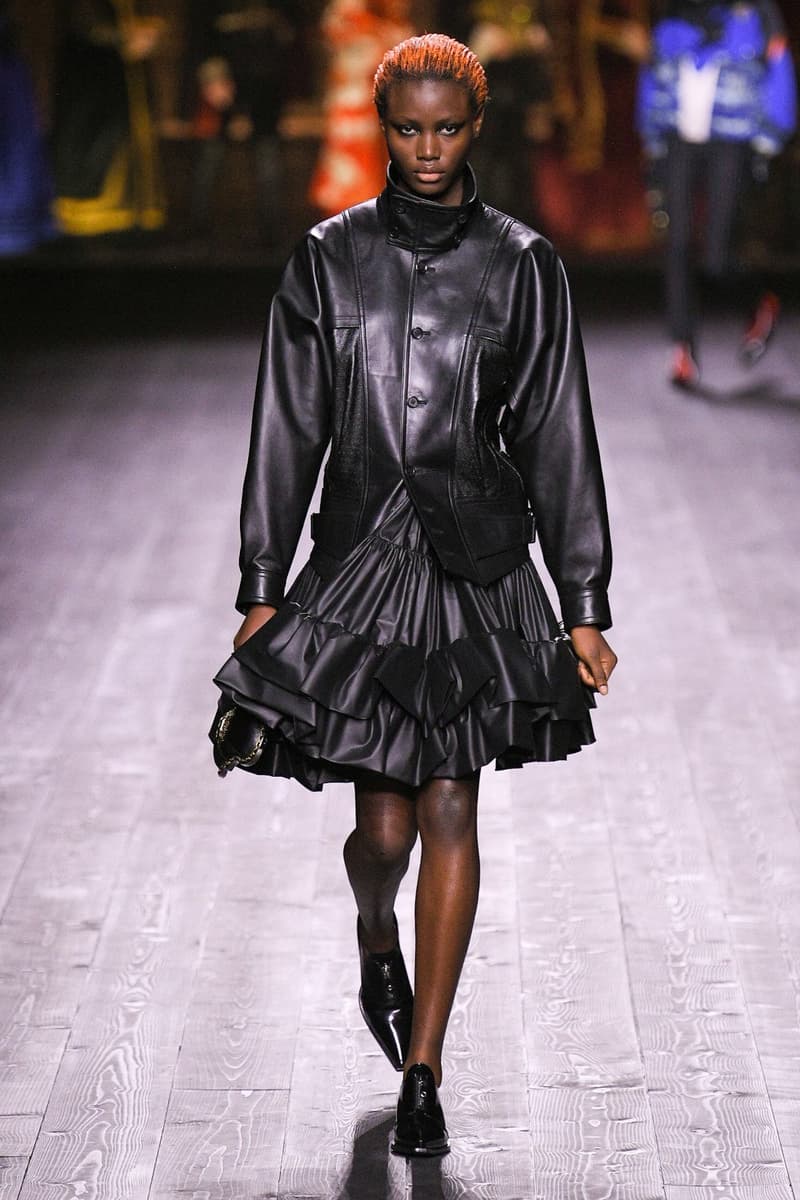 5 of 46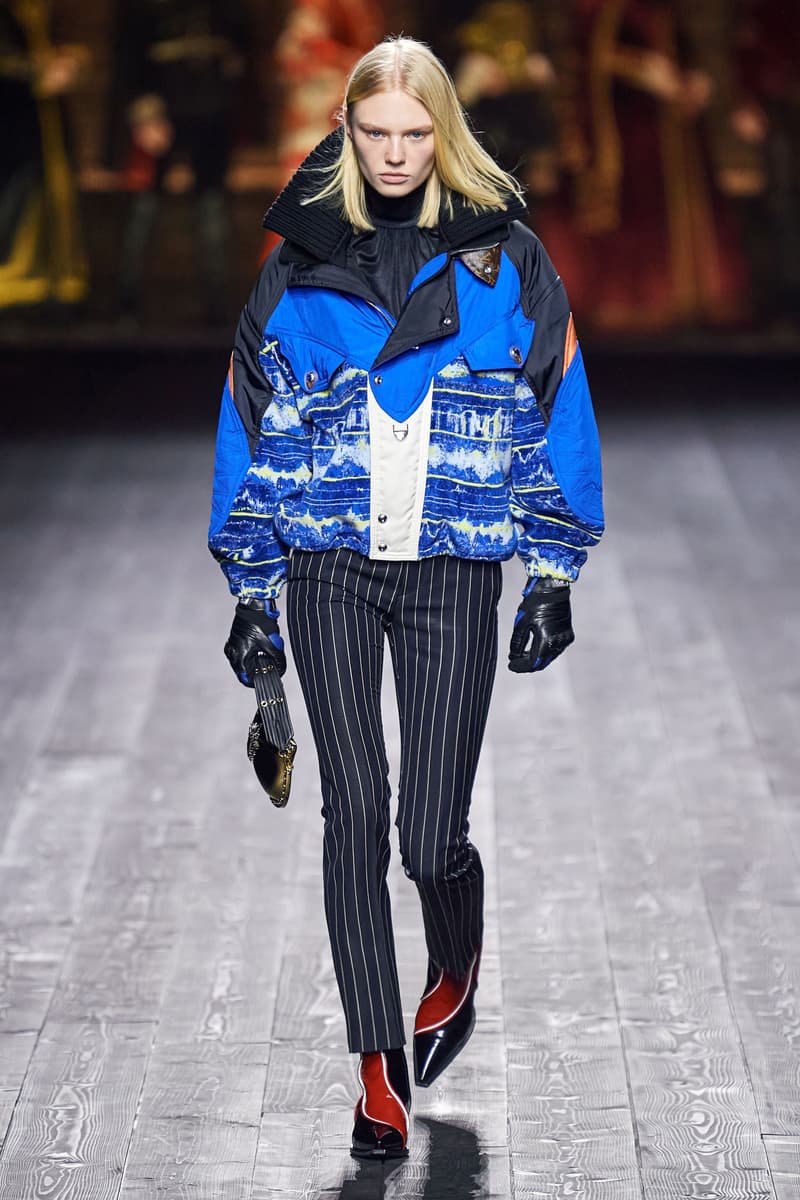 6 of 46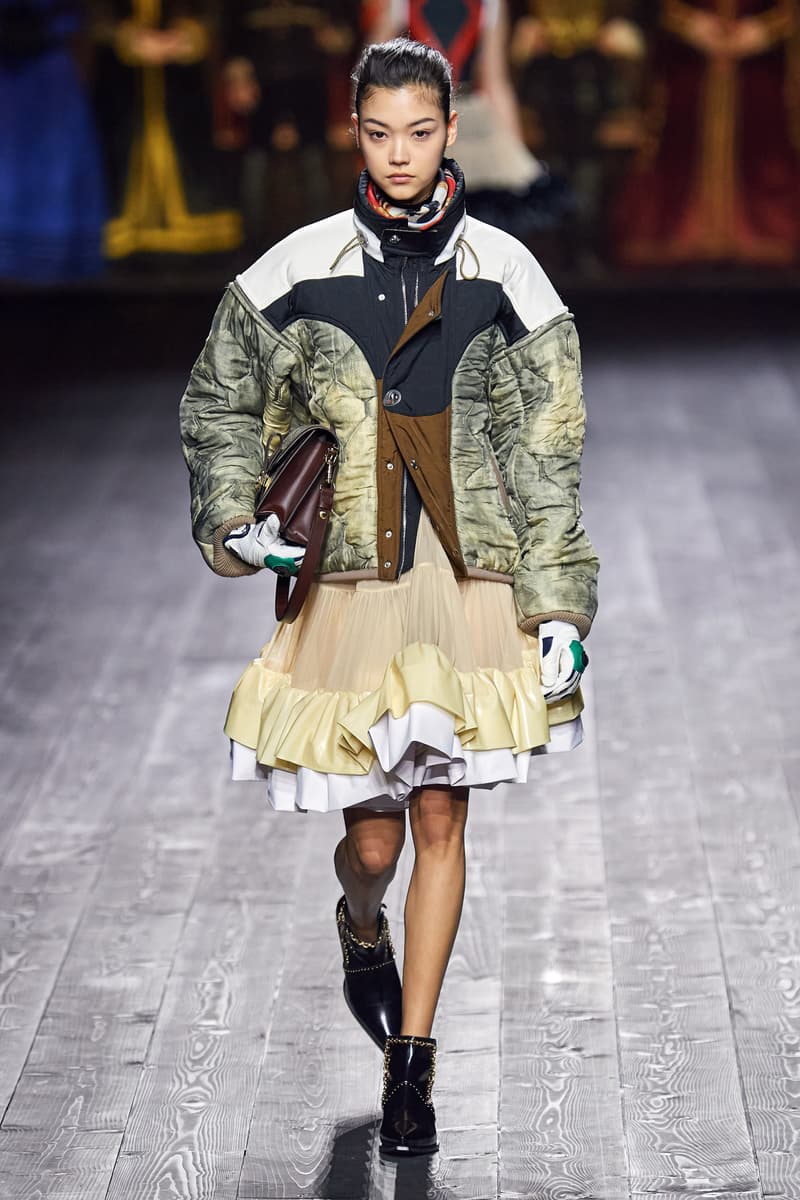 7 of 46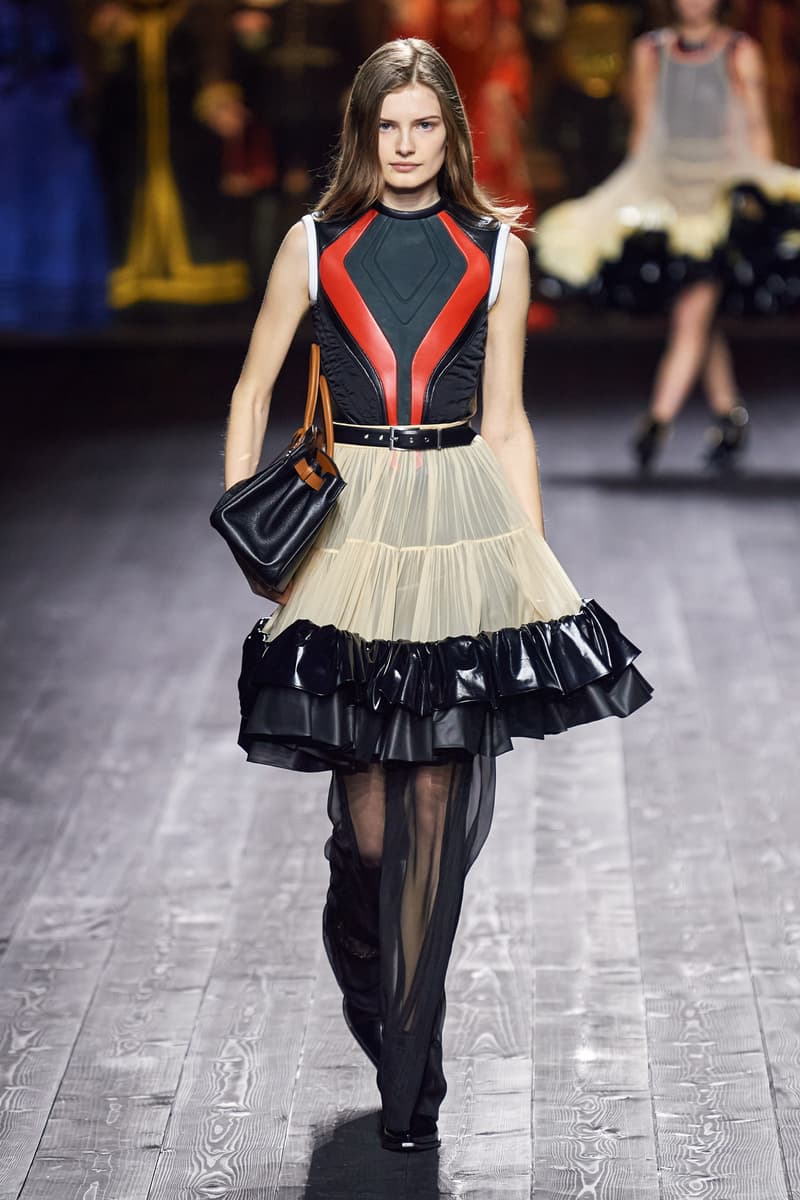 8 of 46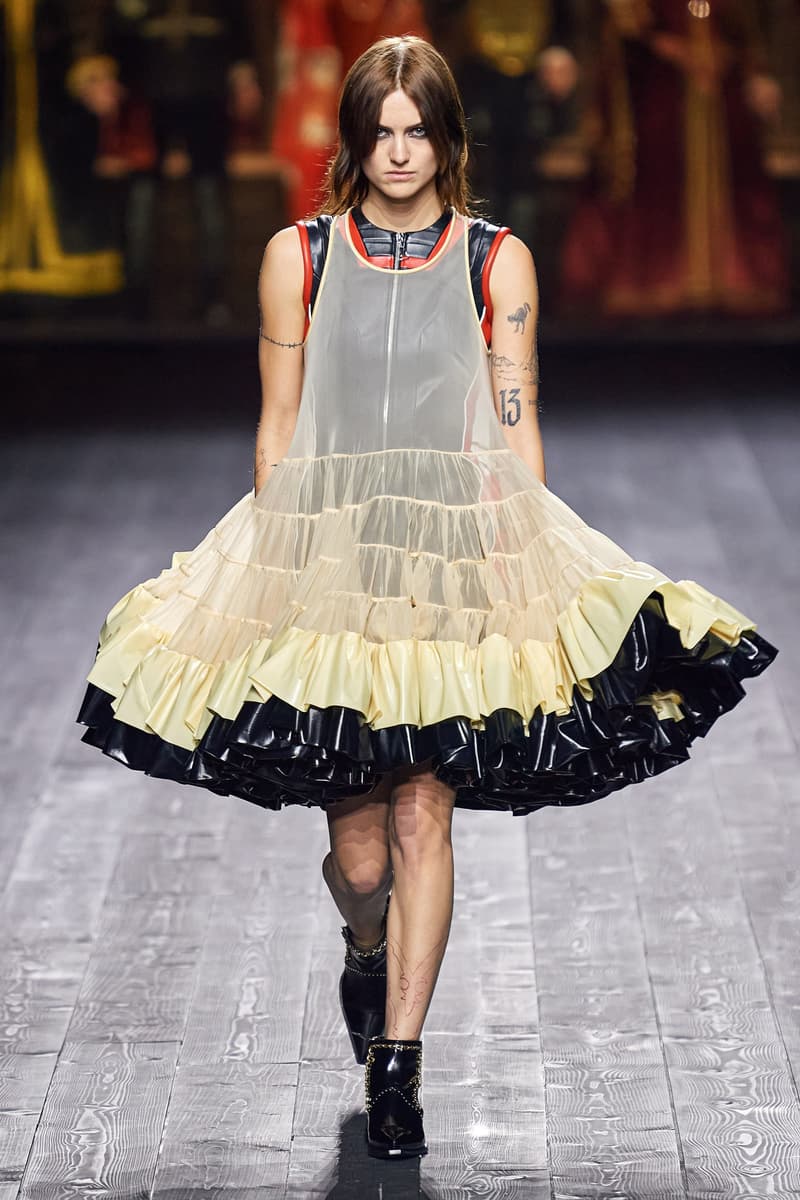 9 of 46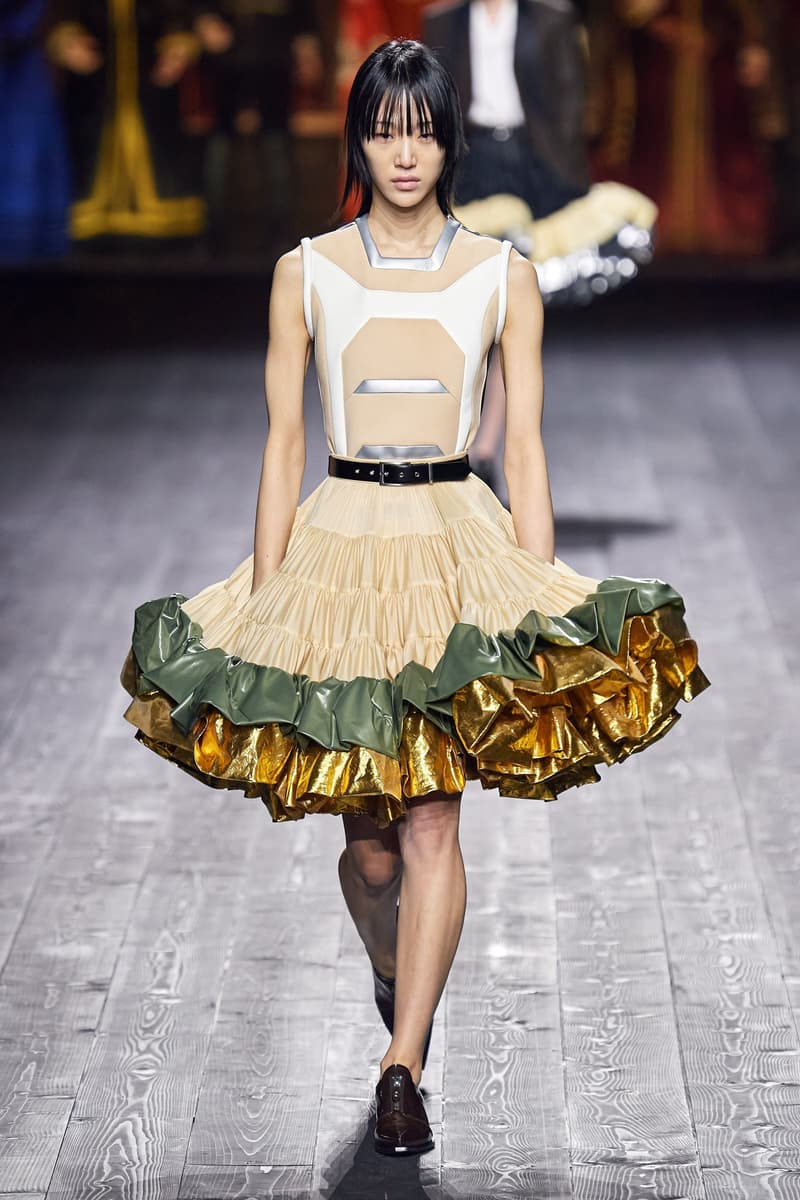 10 of 46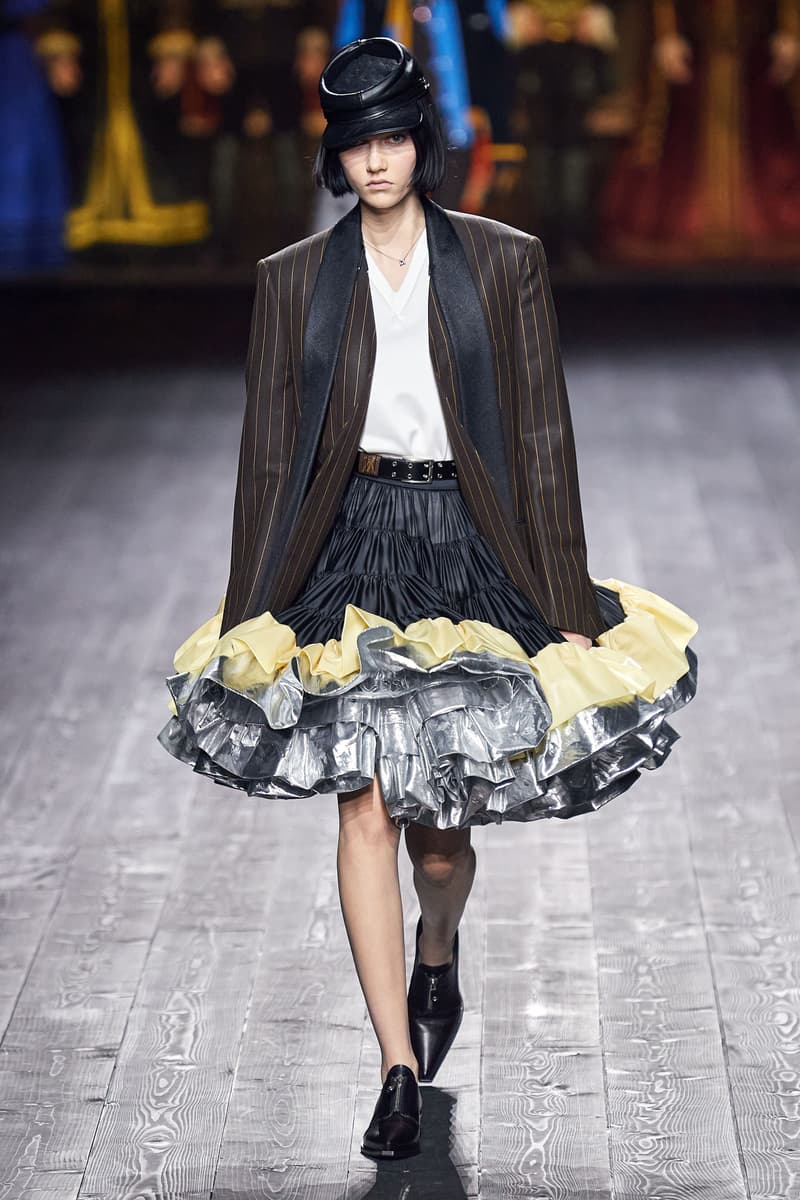 11 of 46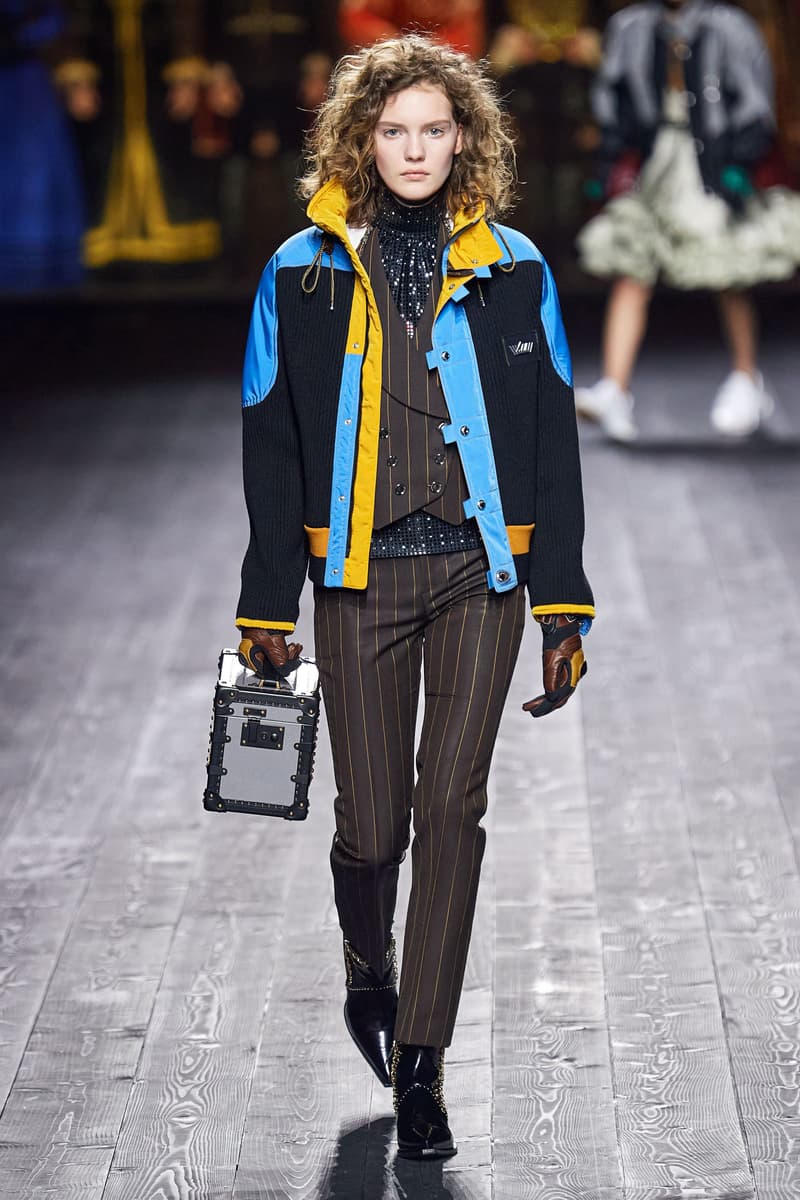 12 of 46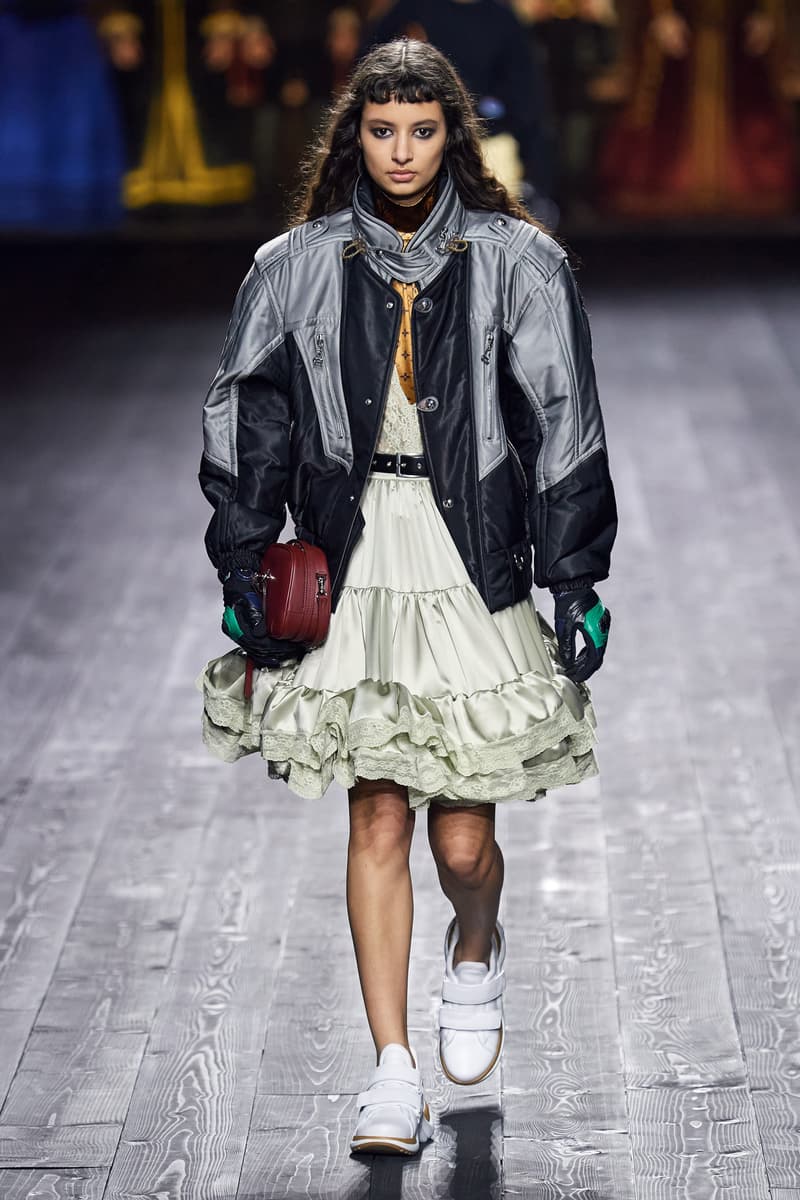 13 of 46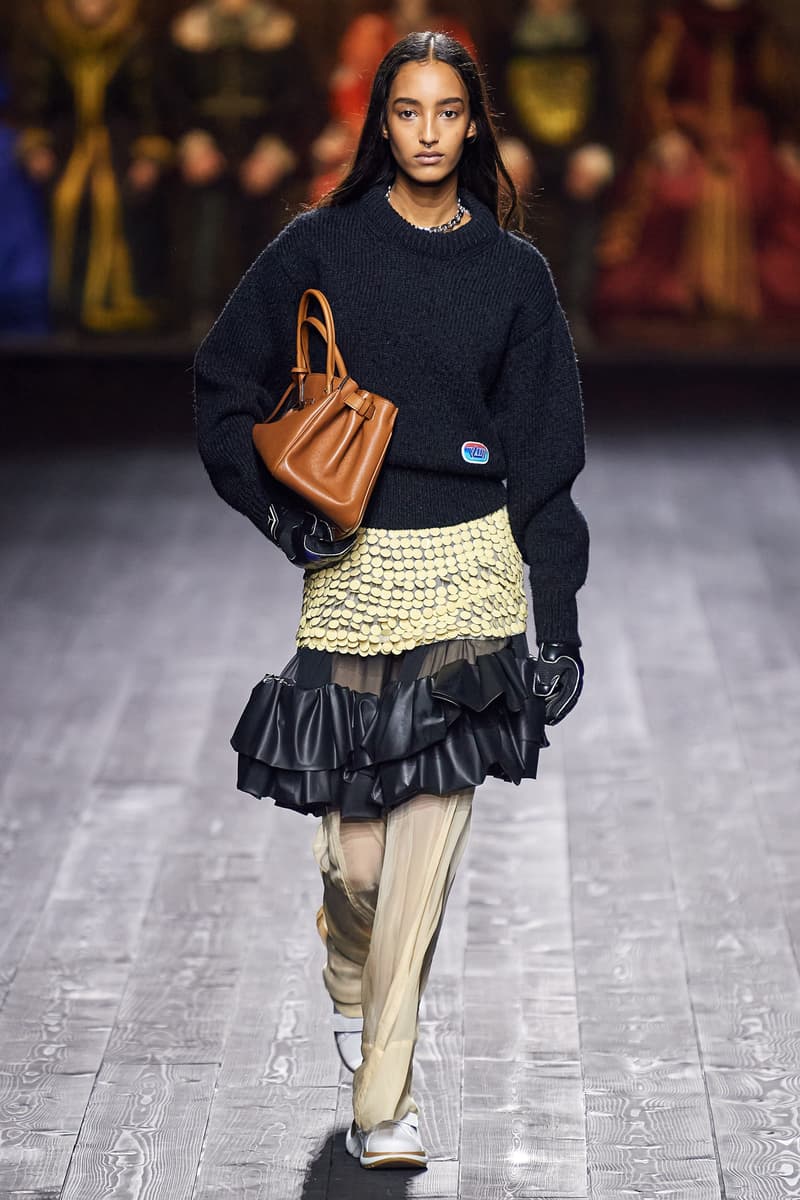 14 of 46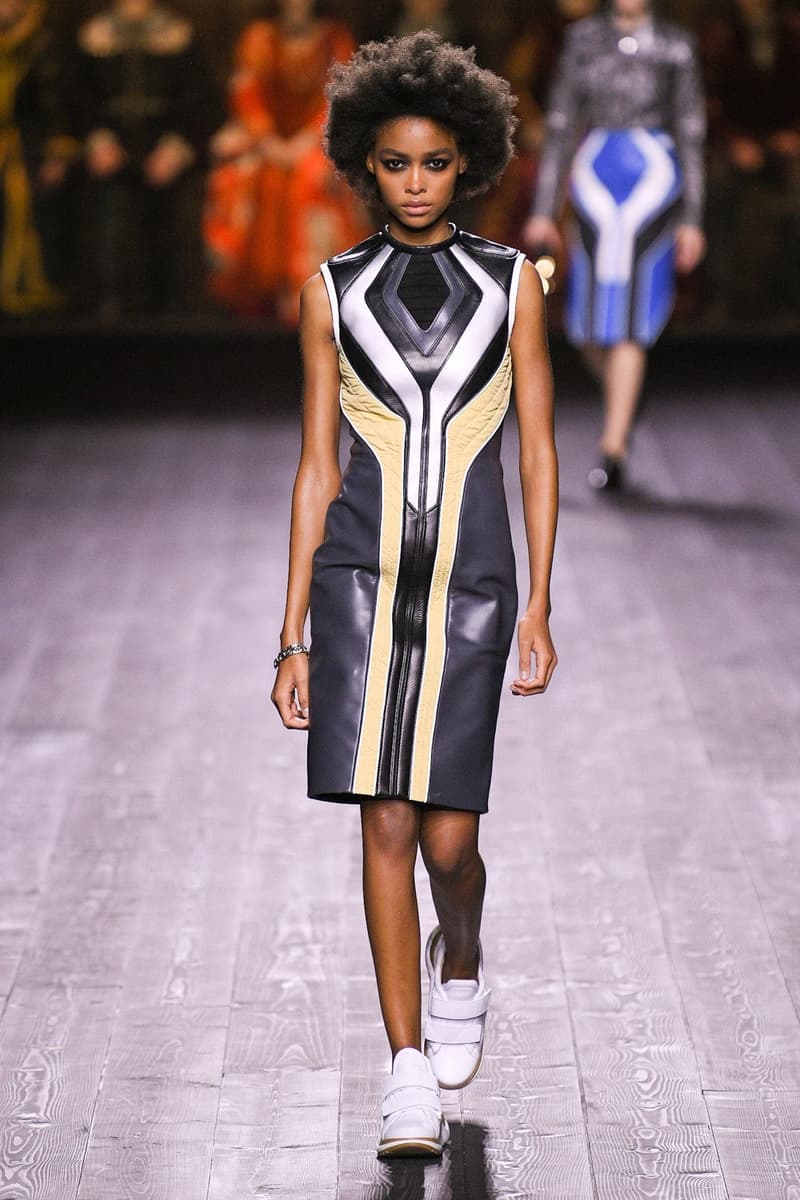 15 of 46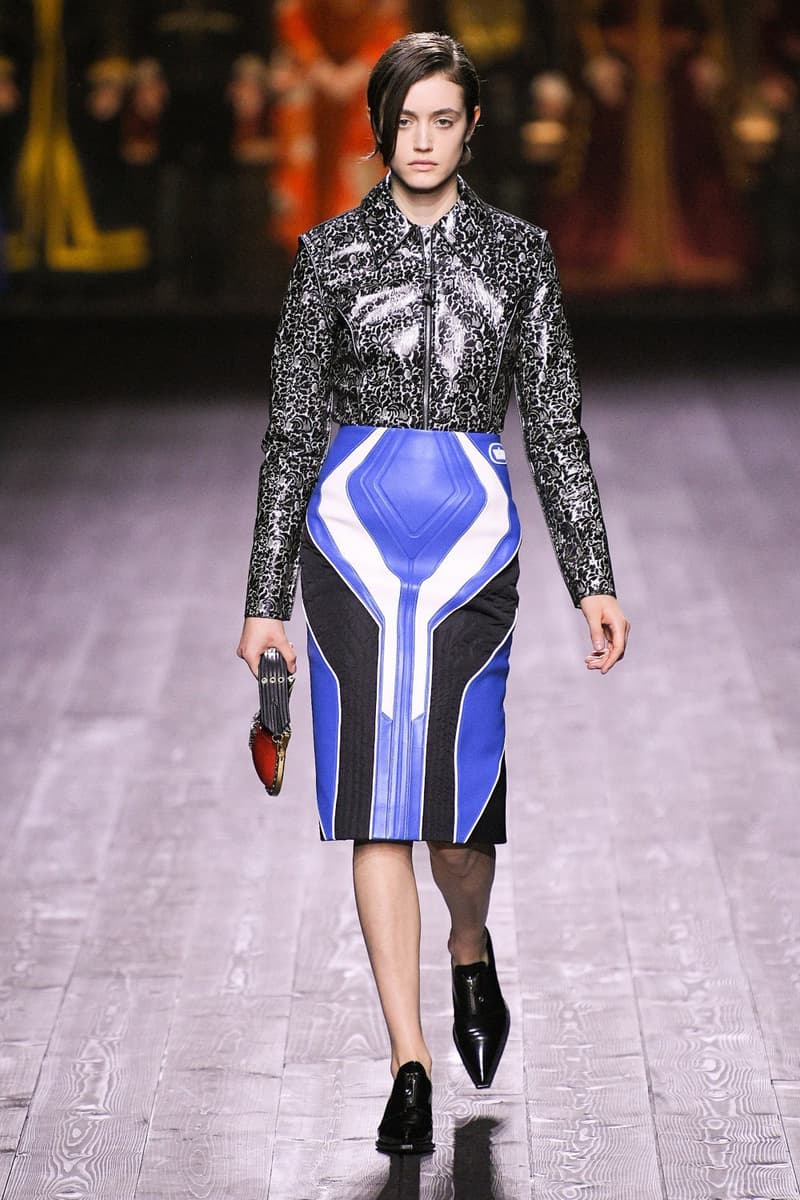 16 of 46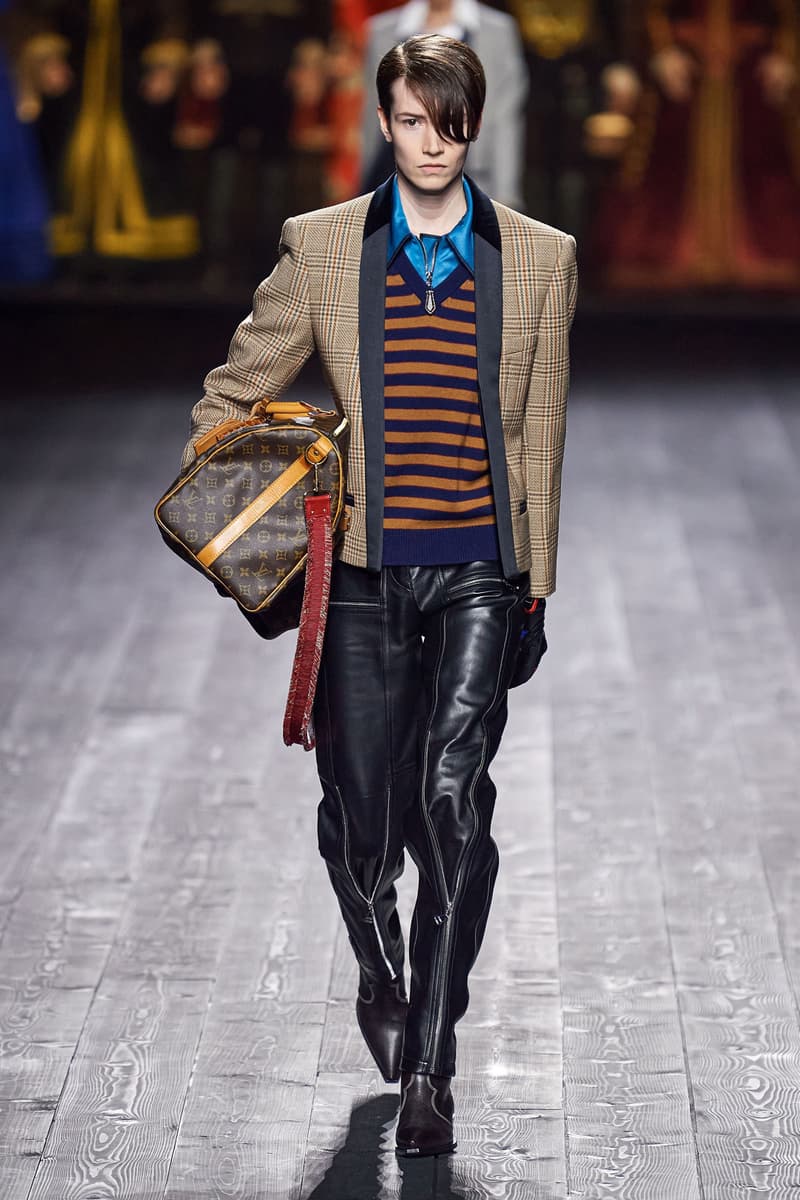 17 of 46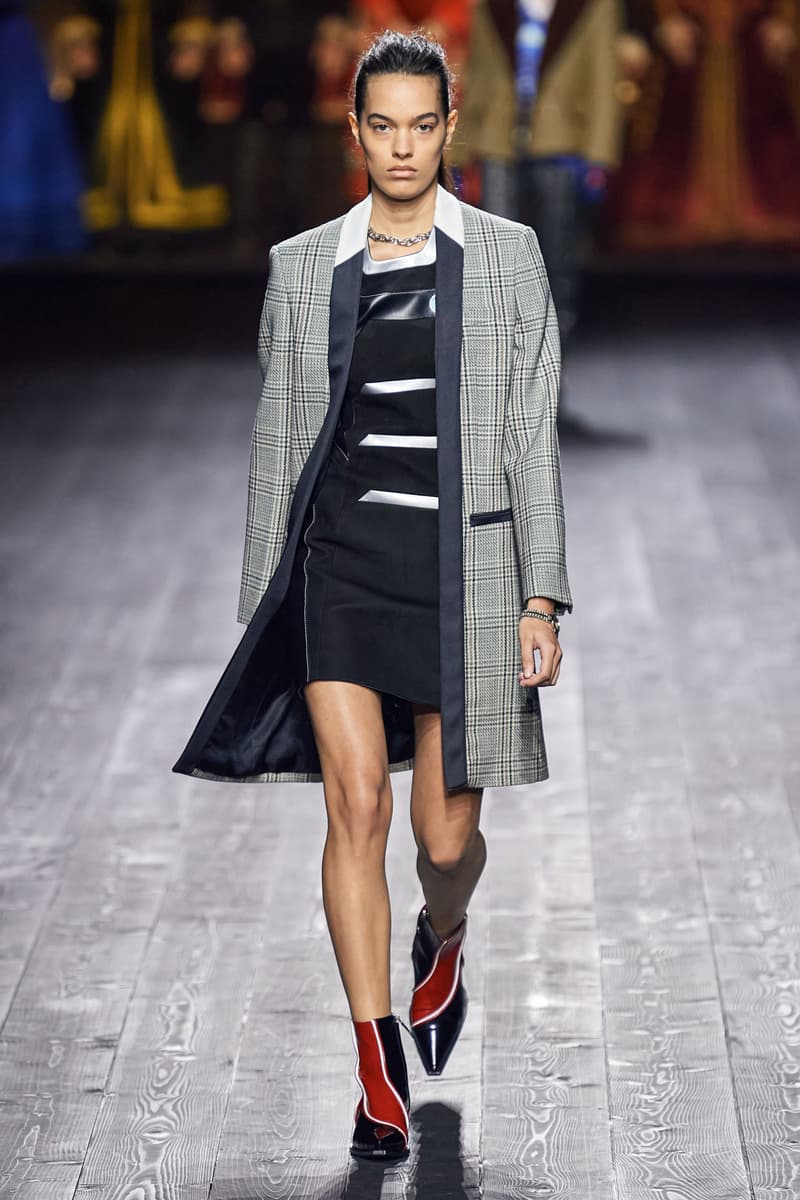 18 of 46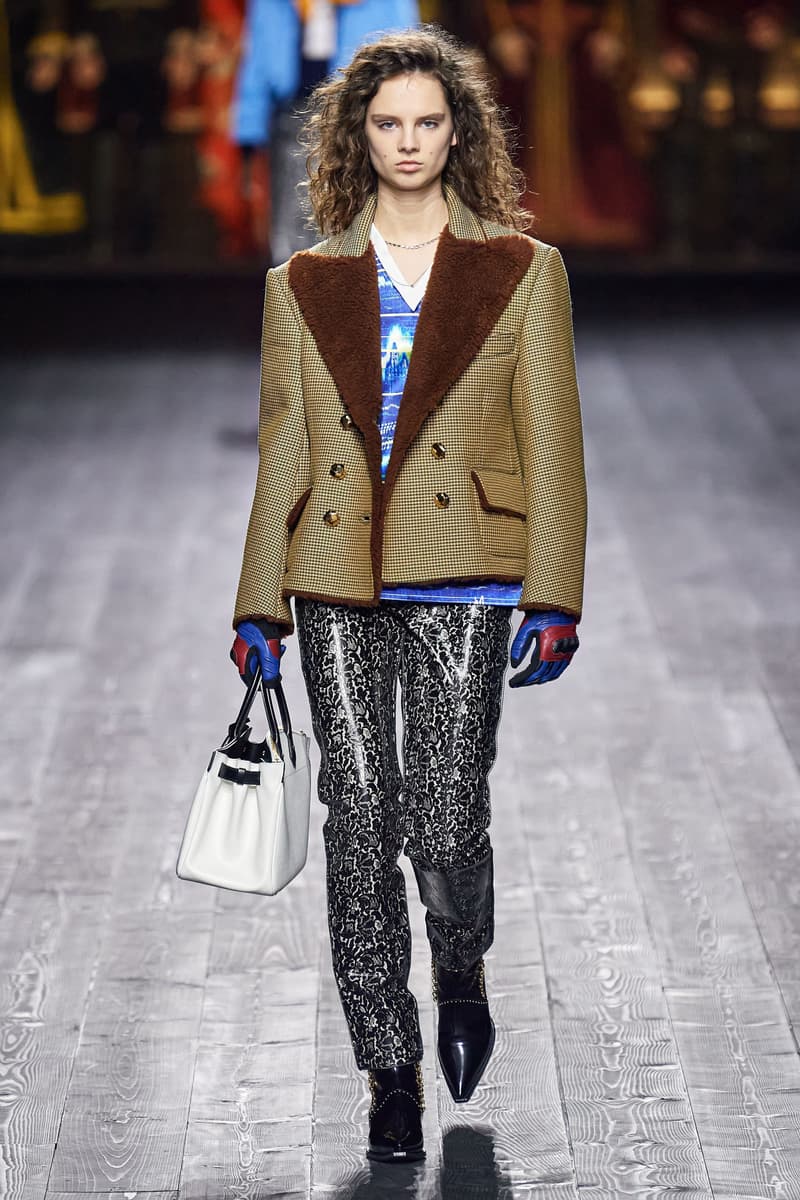 19 of 46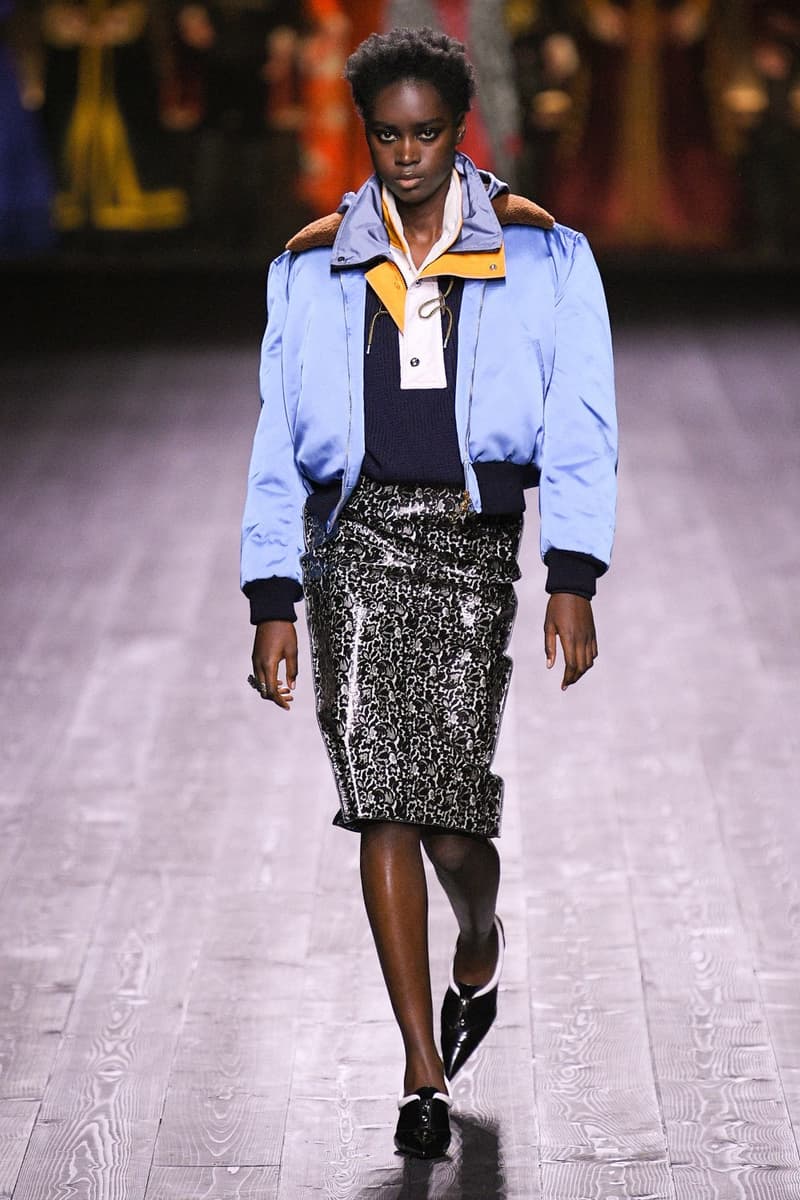 20 of 46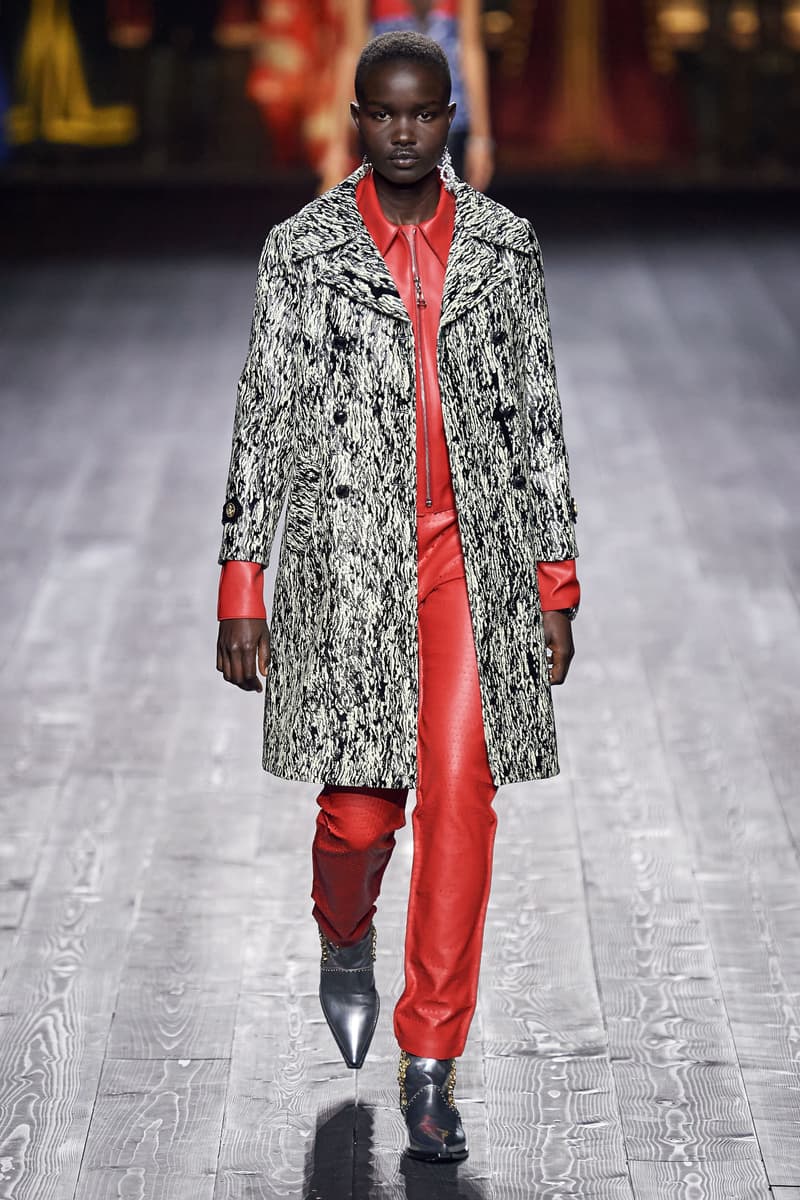 21 of 46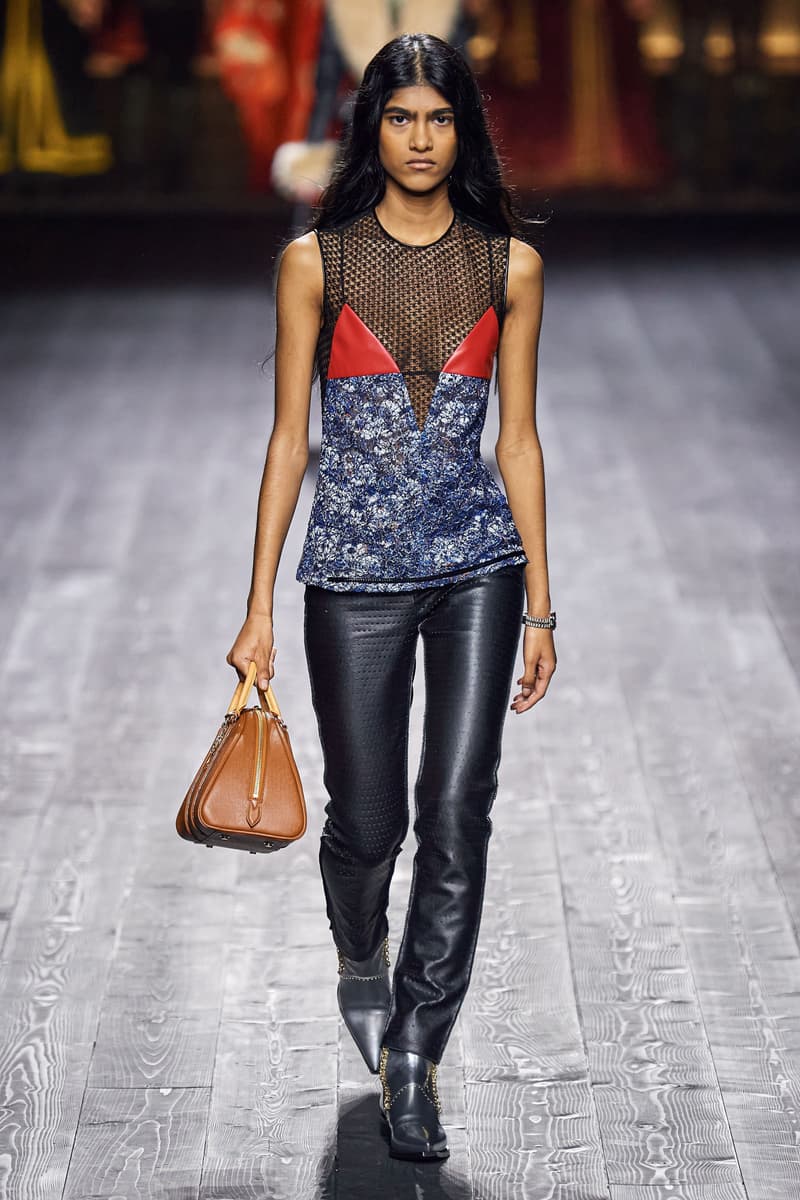 22 of 46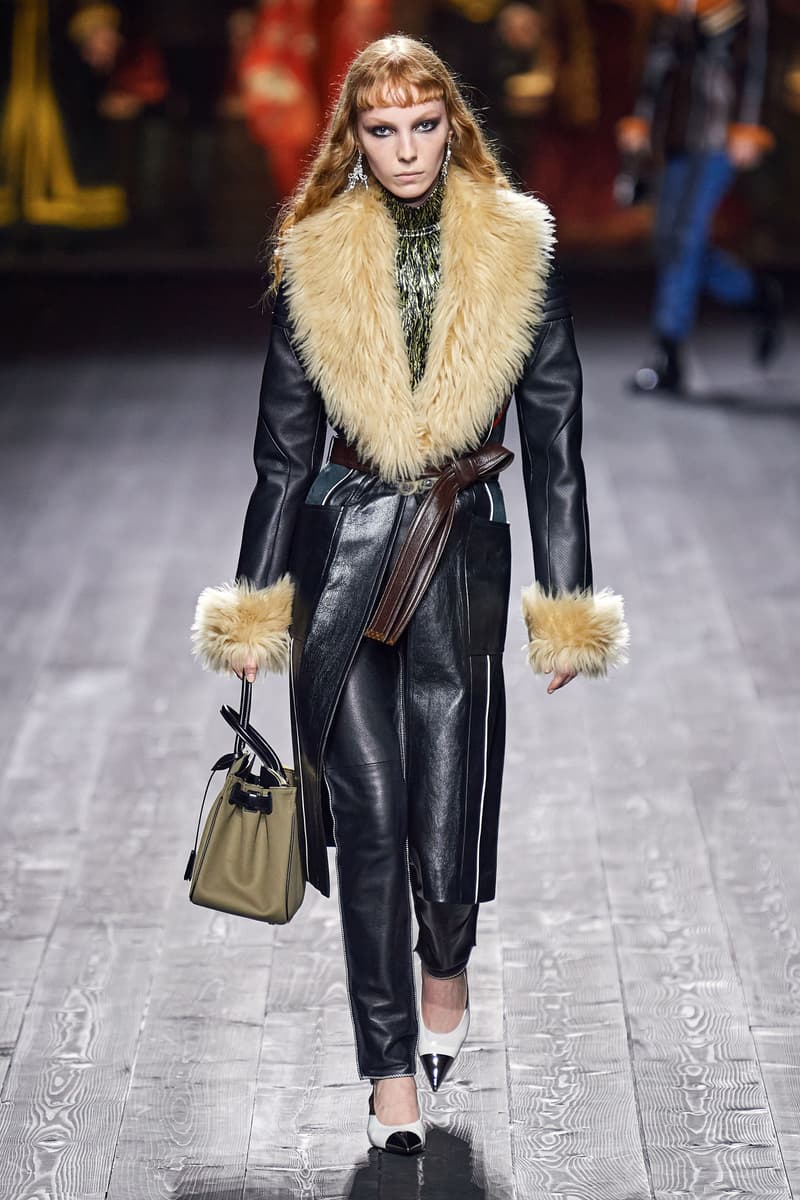 23 of 46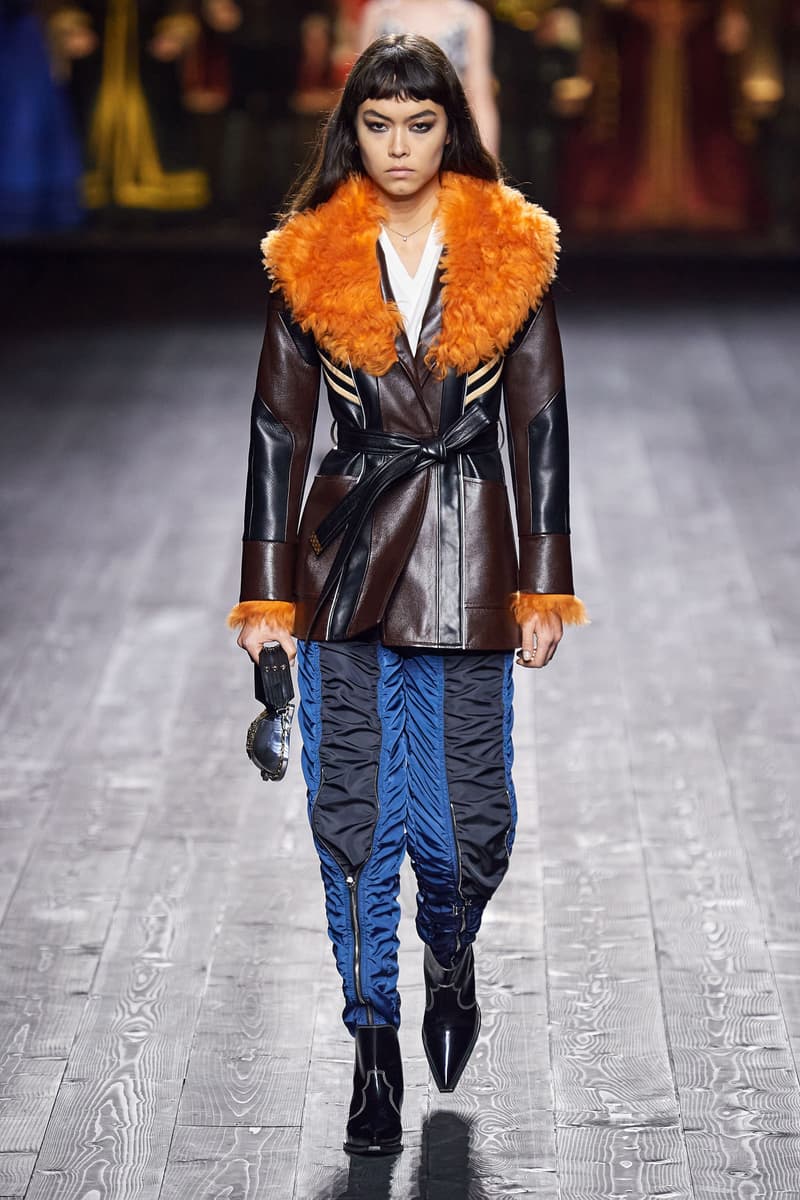 24 of 46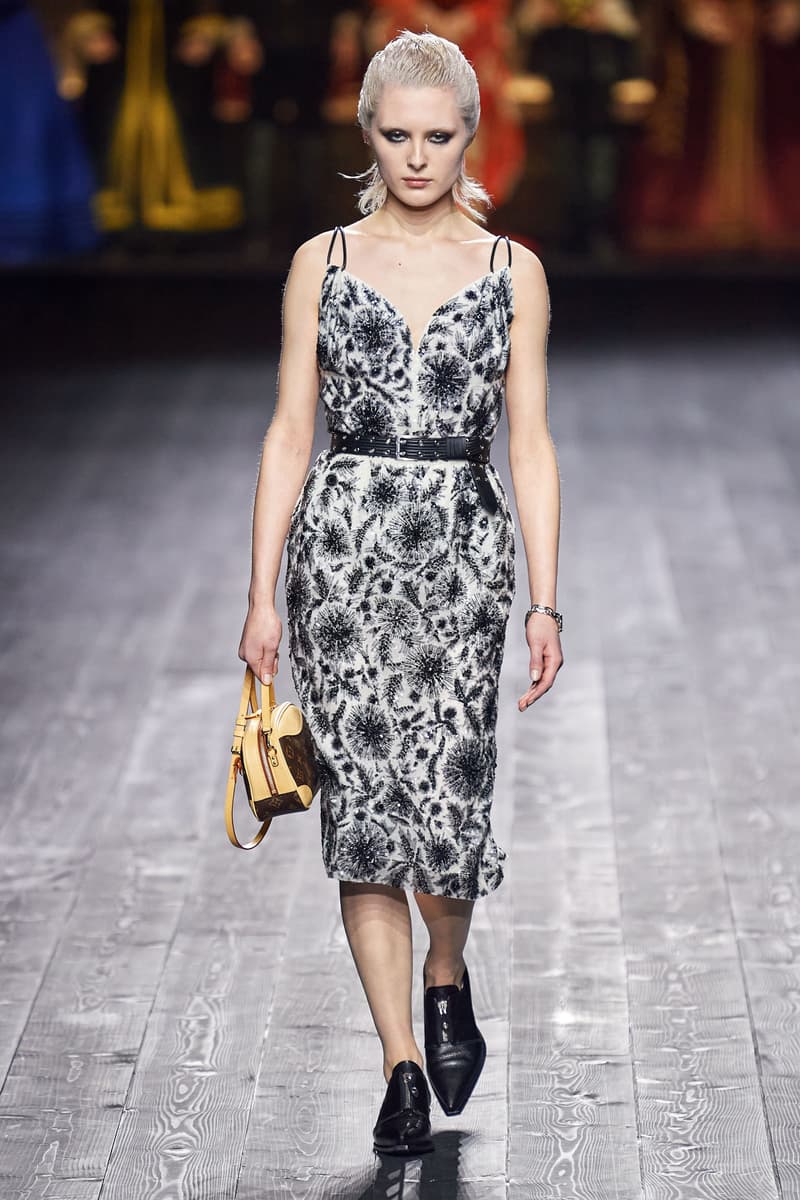 25 of 46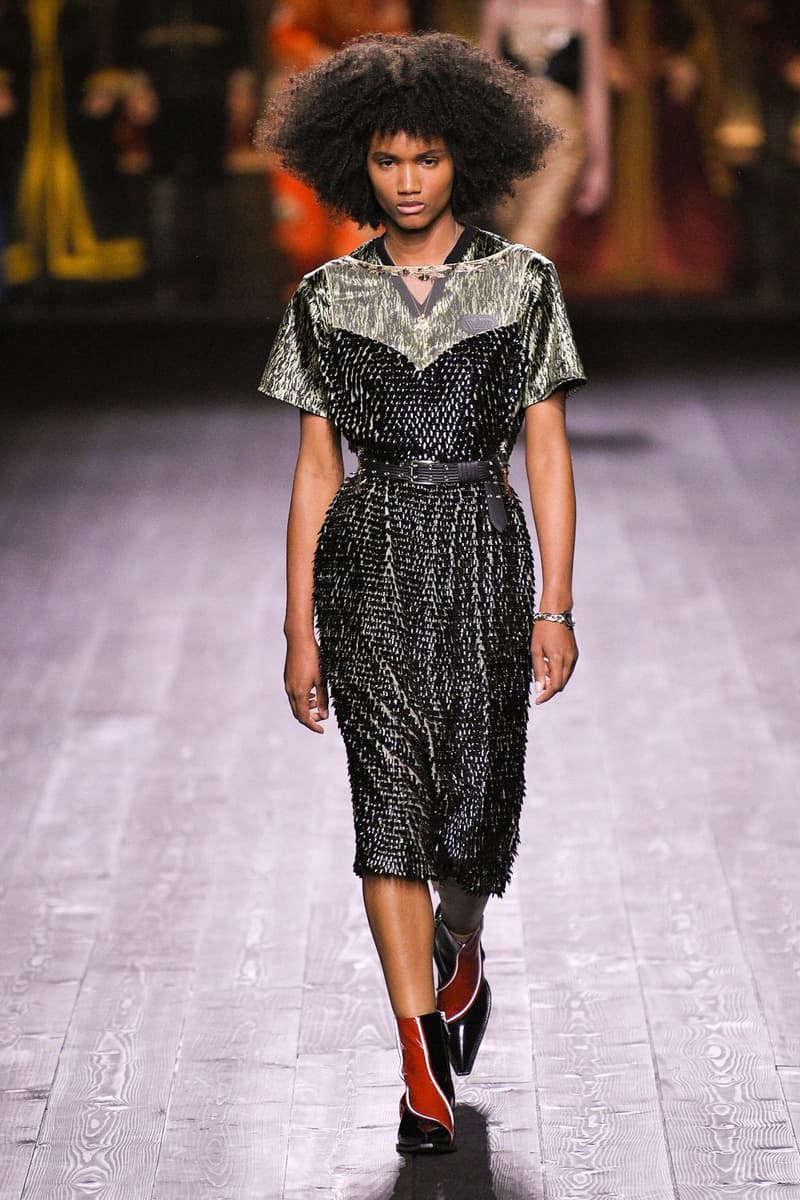 26 of 46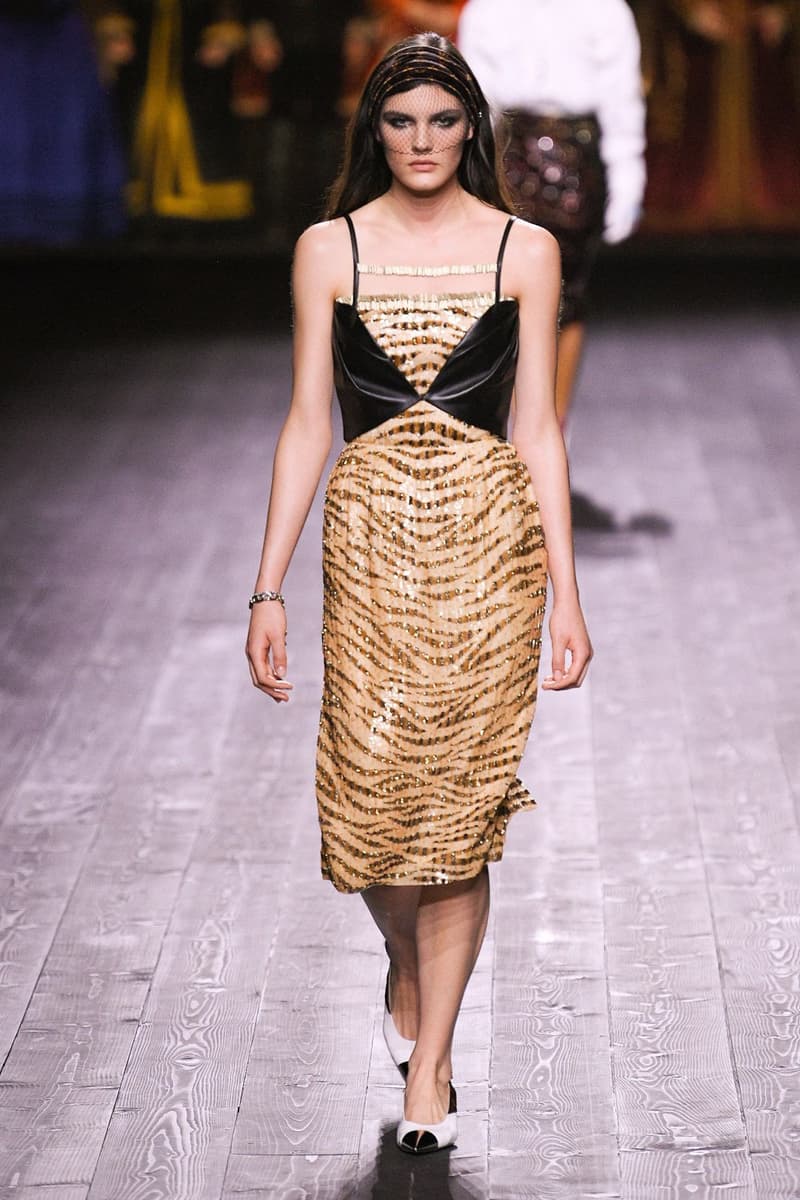 27 of 46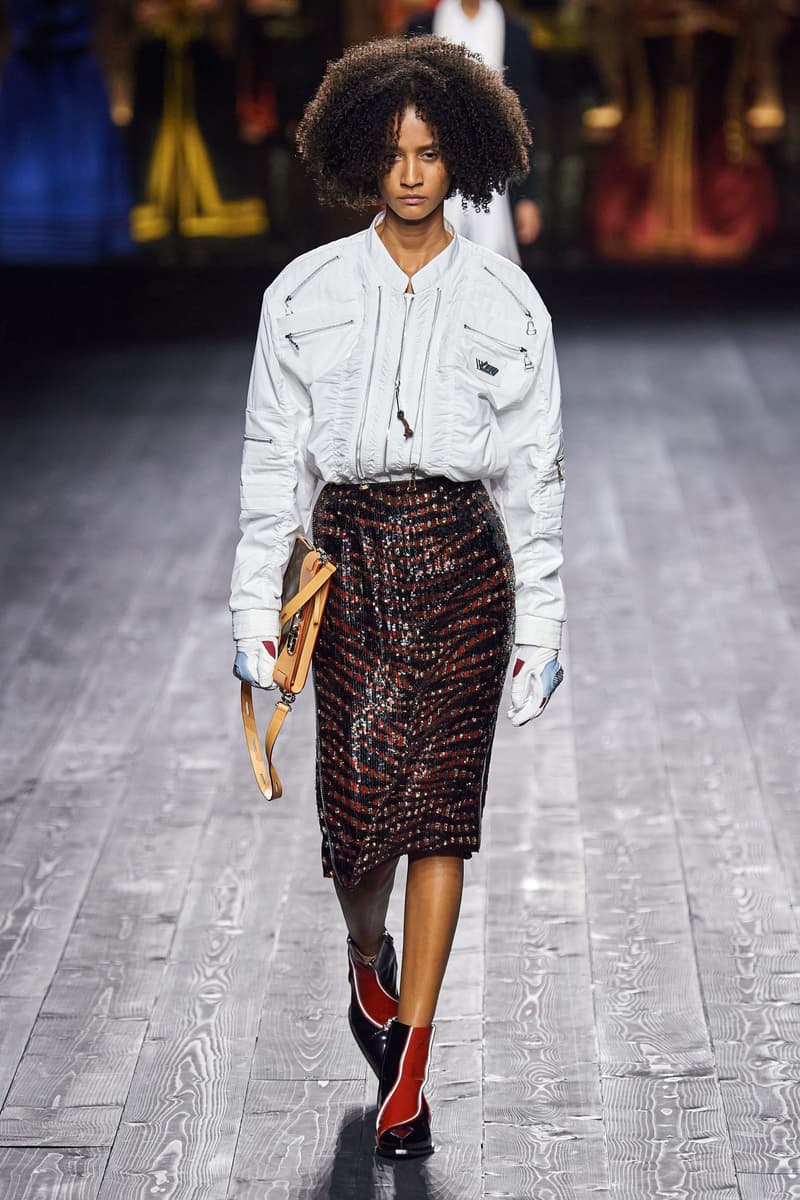 28 of 46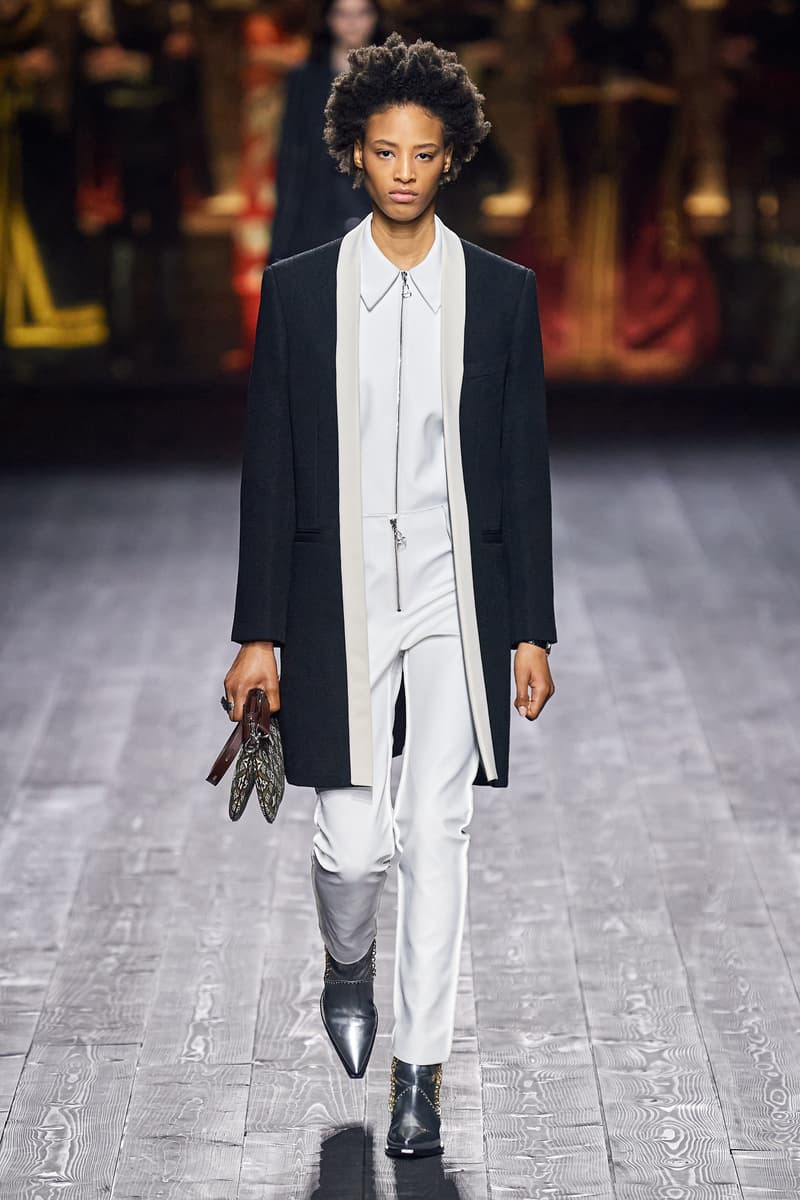 29 of 46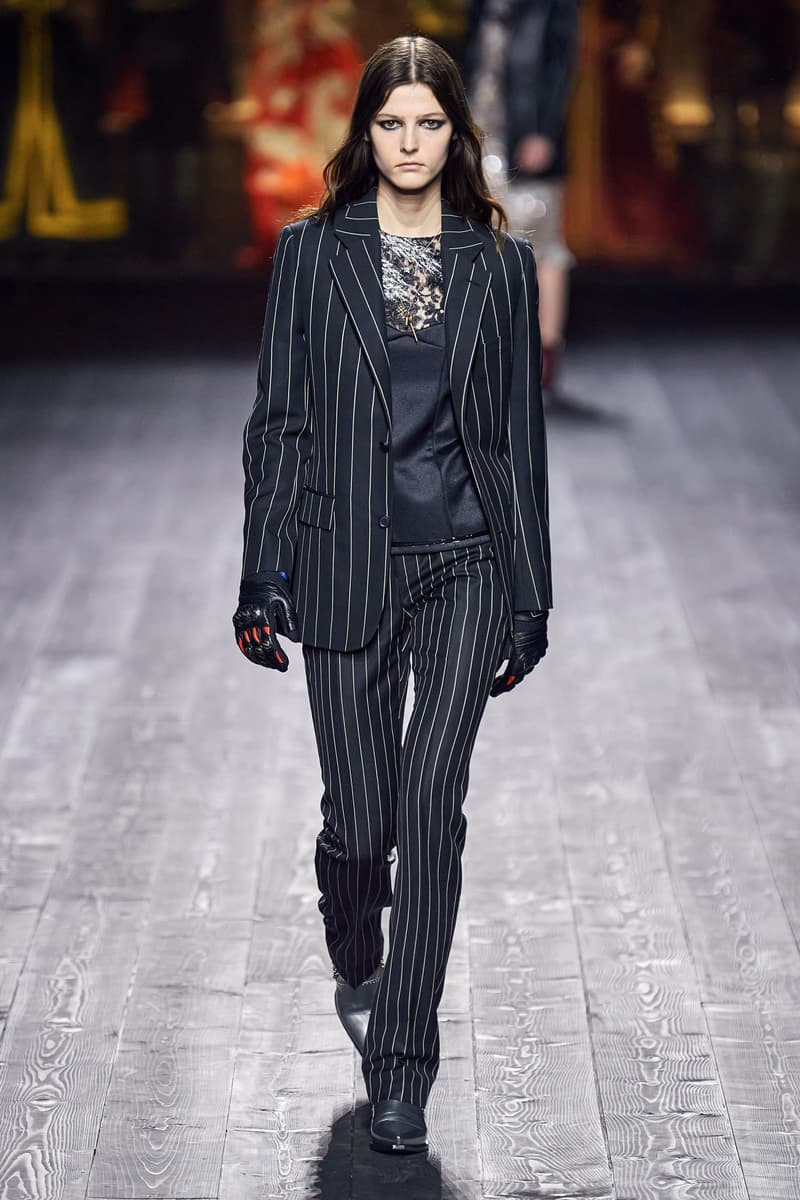 30 of 46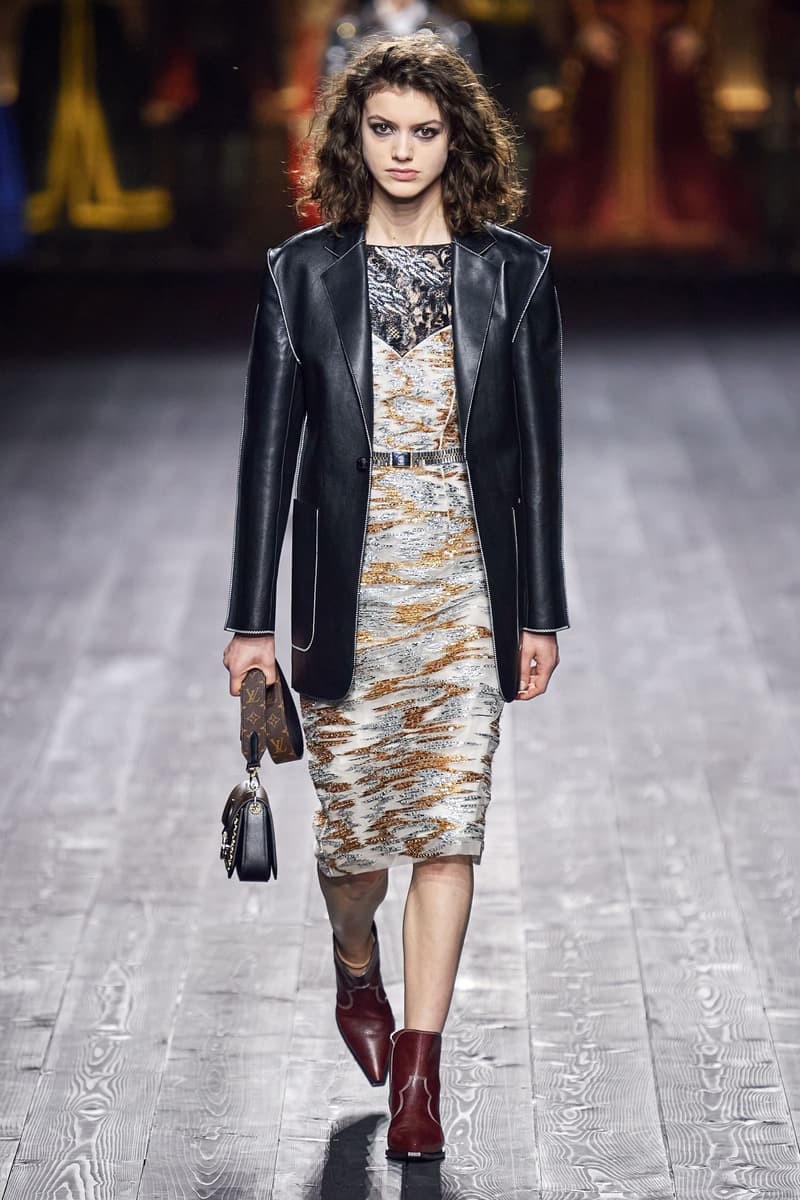 31 of 46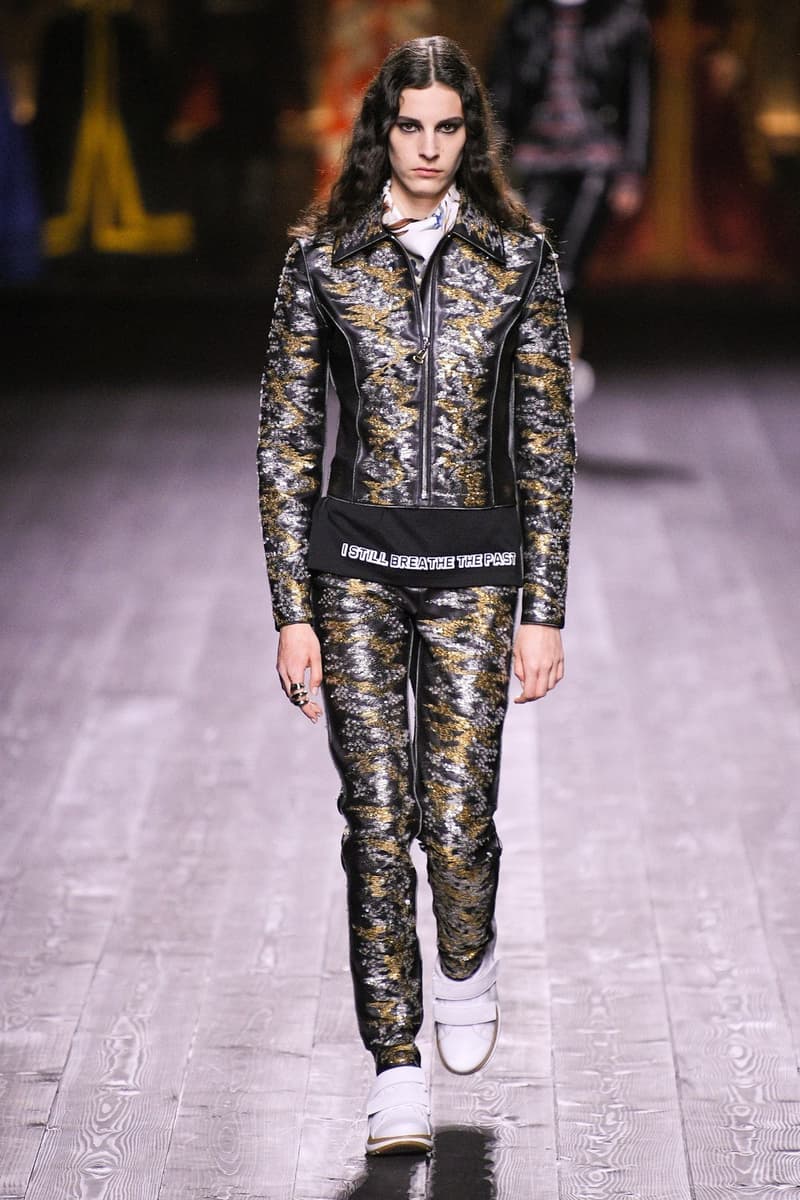 32 of 46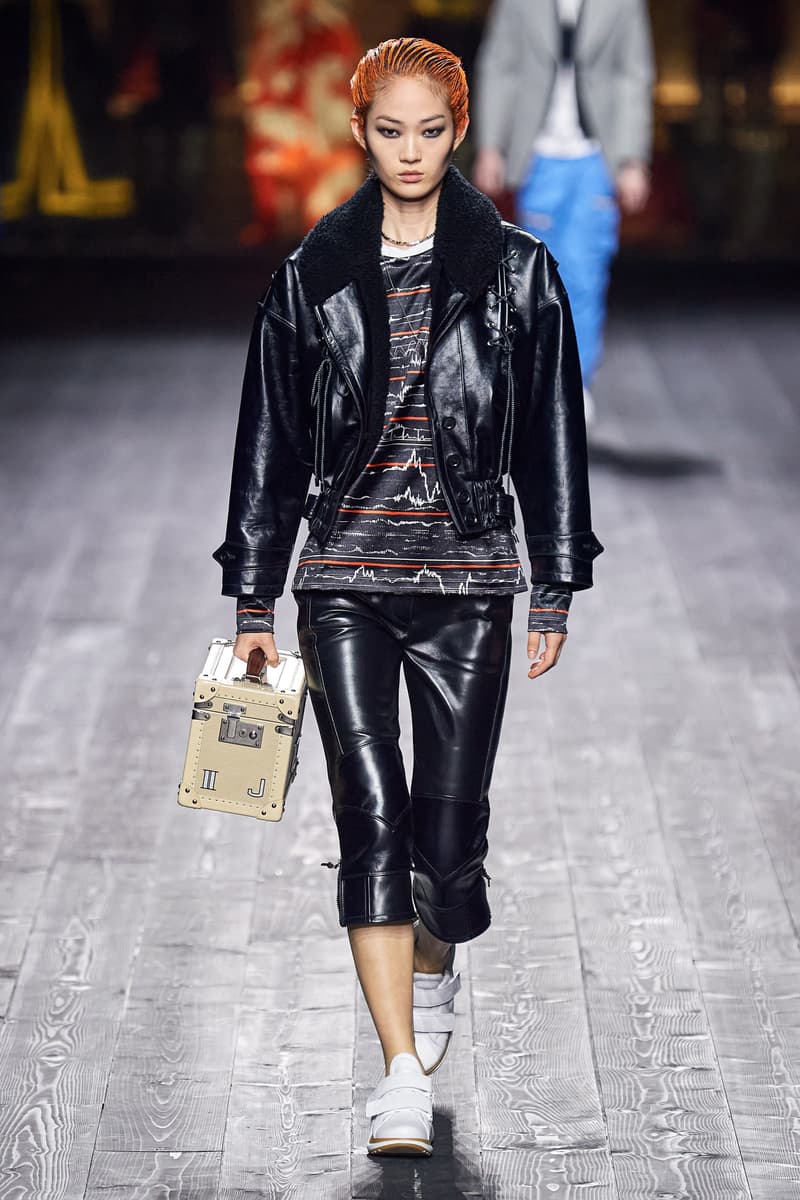 33 of 46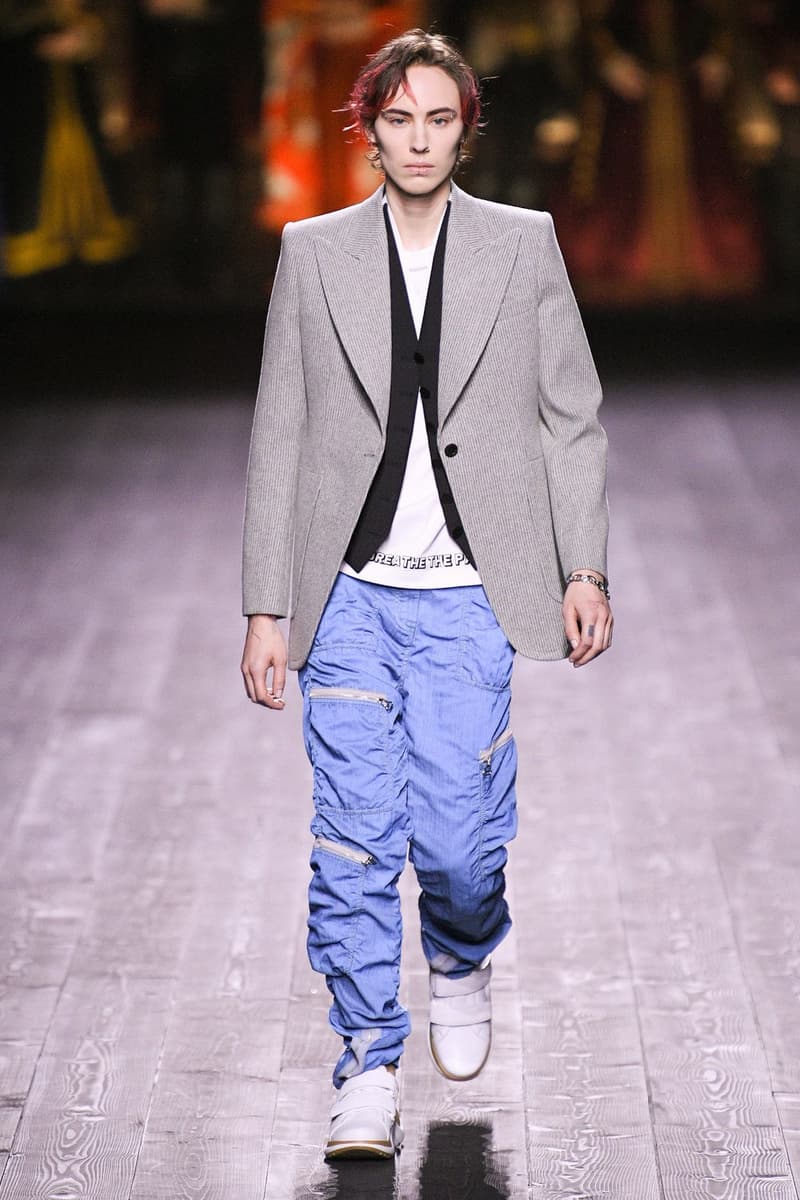 34 of 46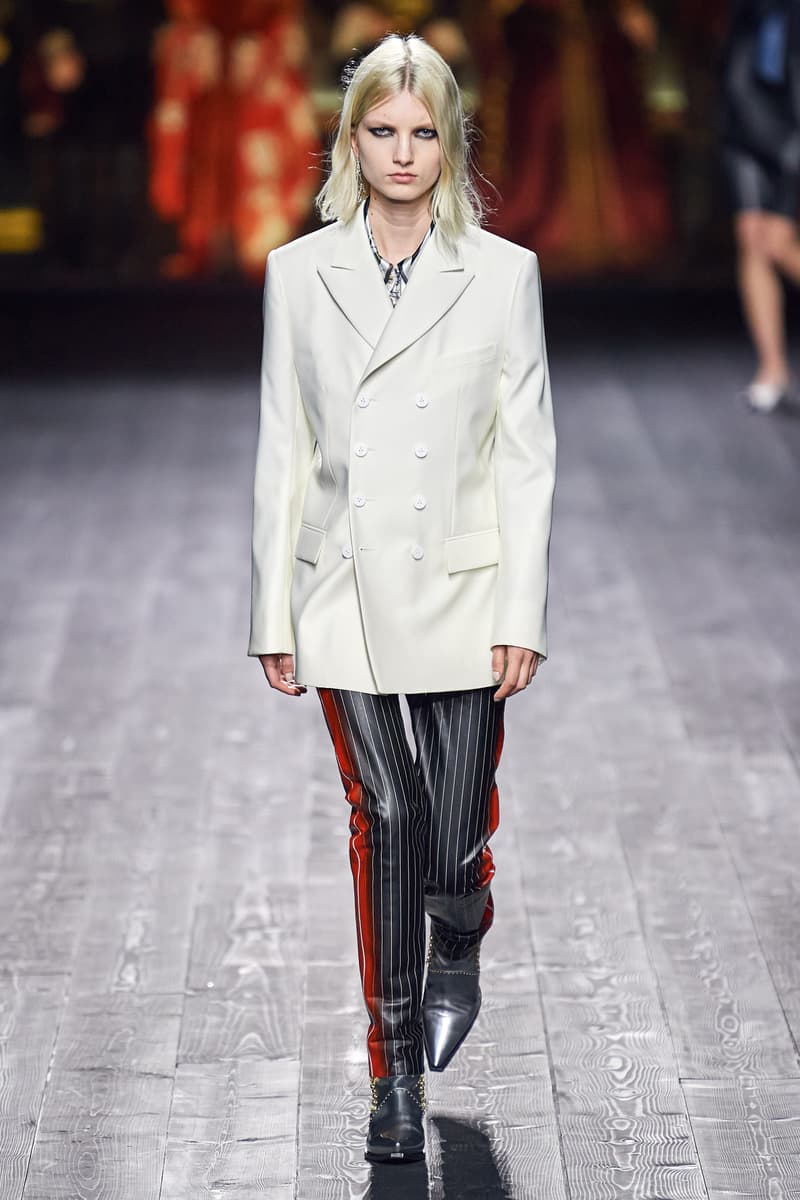 35 of 46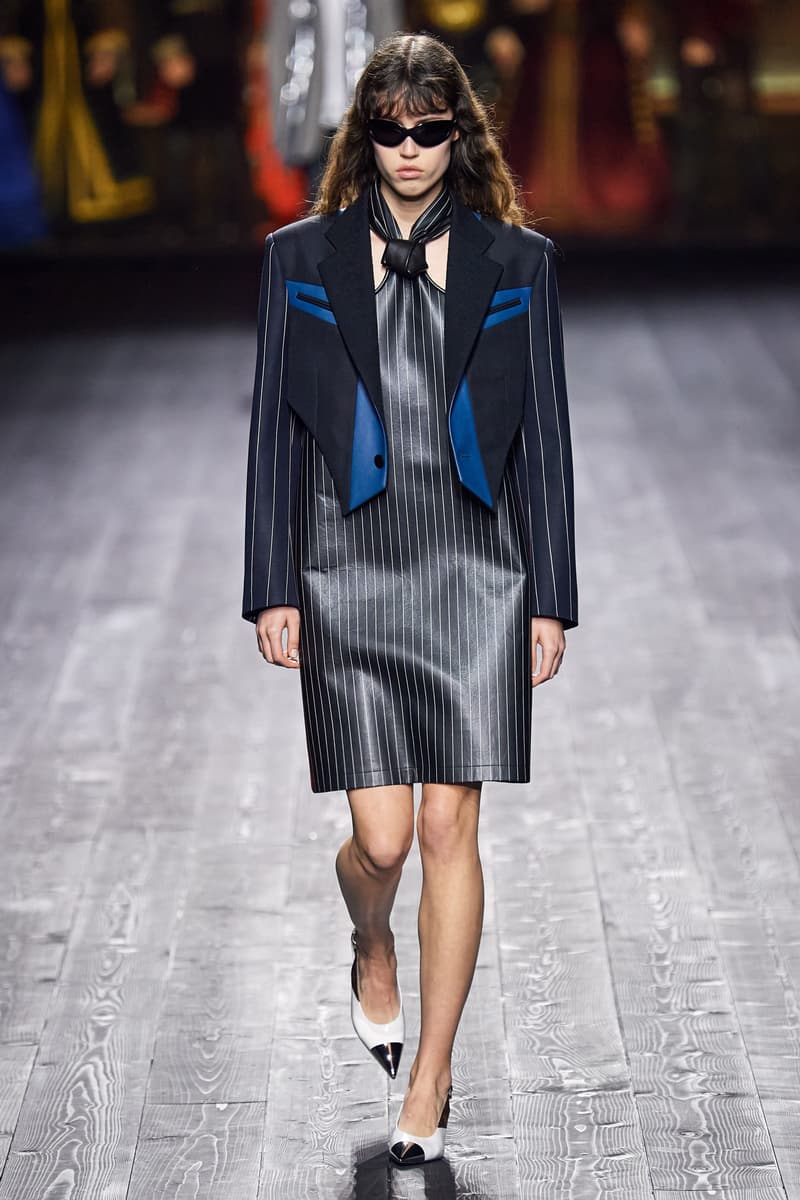 36 of 46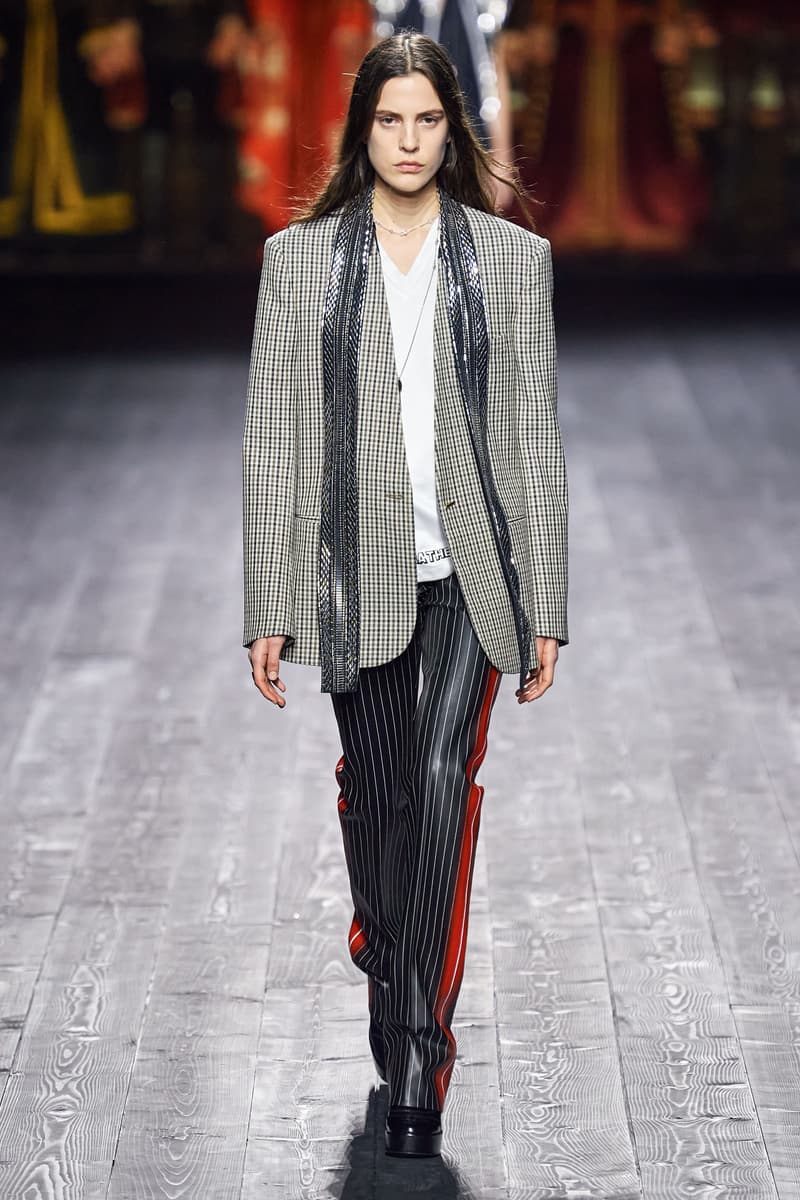 37 of 46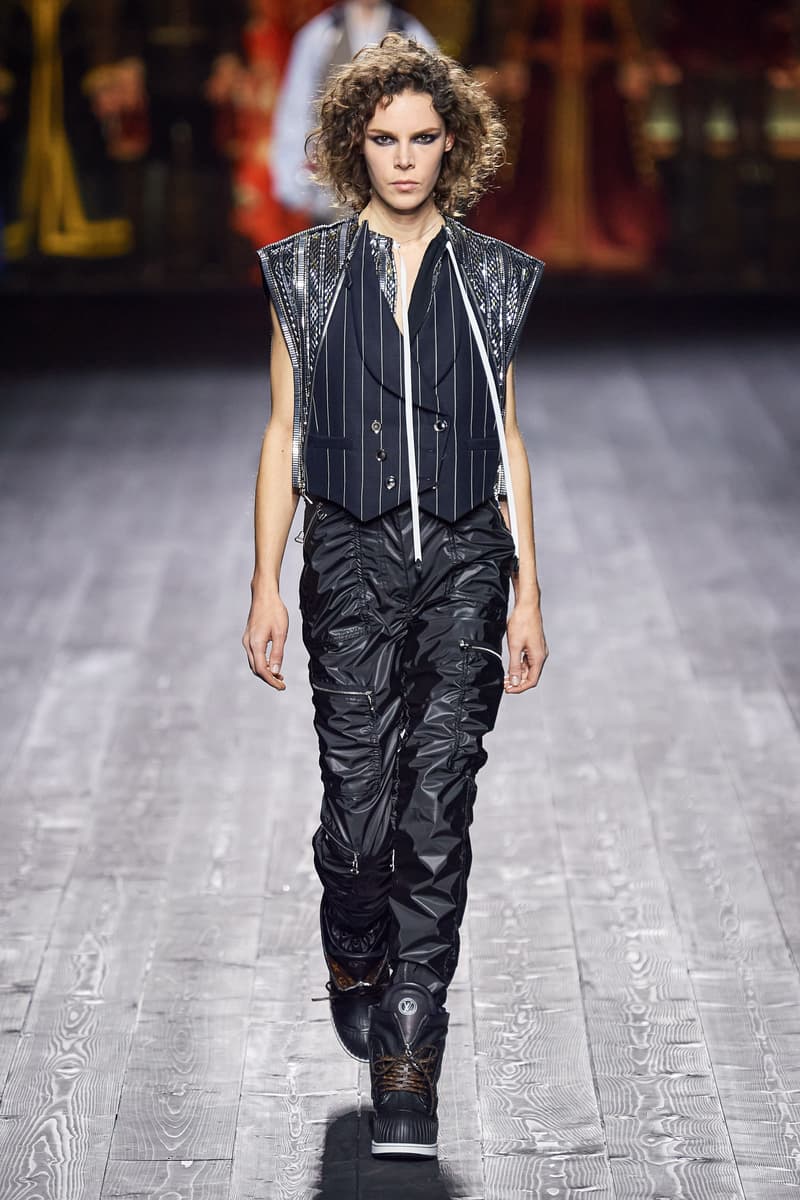 38 of 46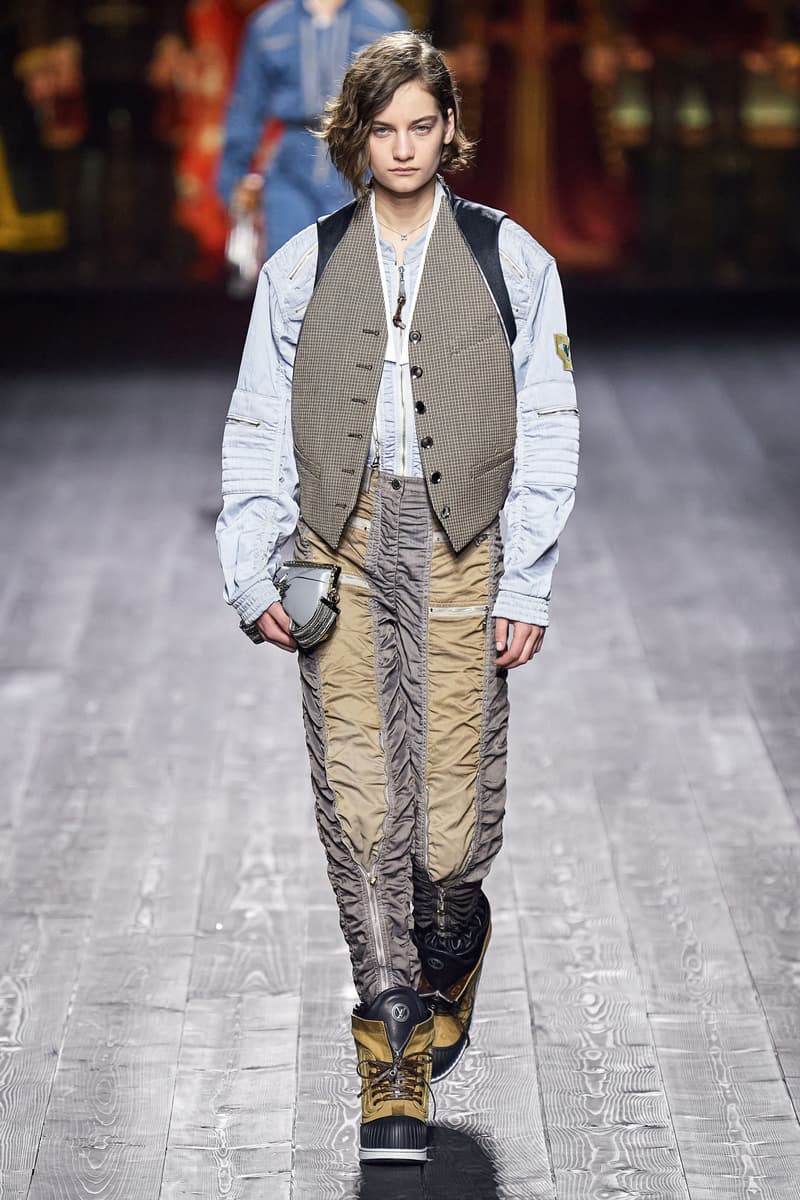 39 of 46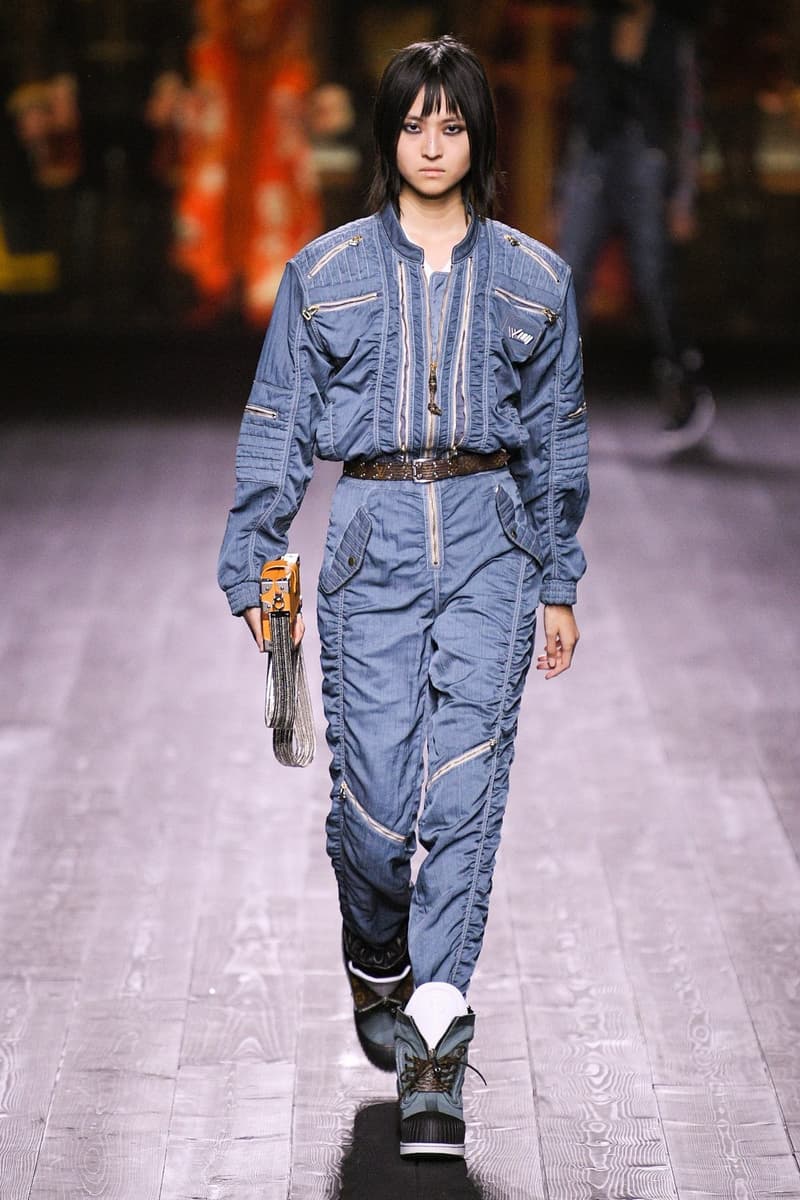 40 of 46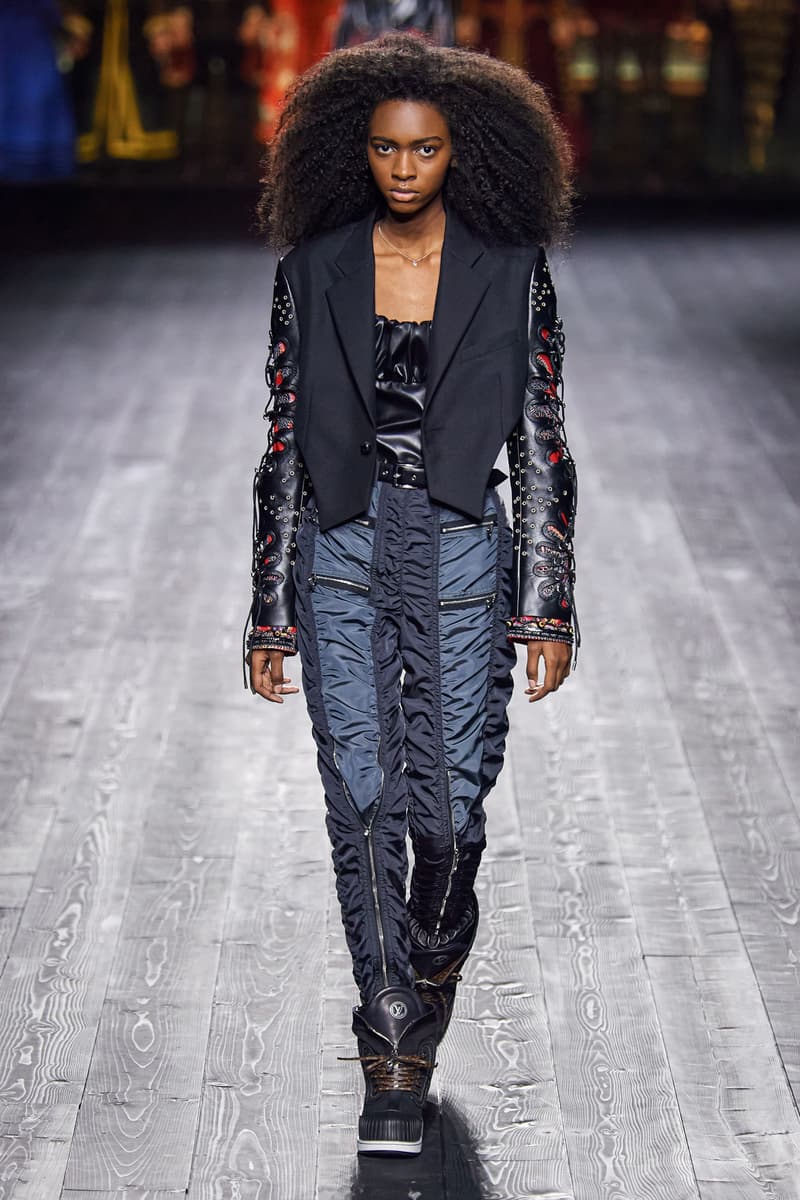 41 of 46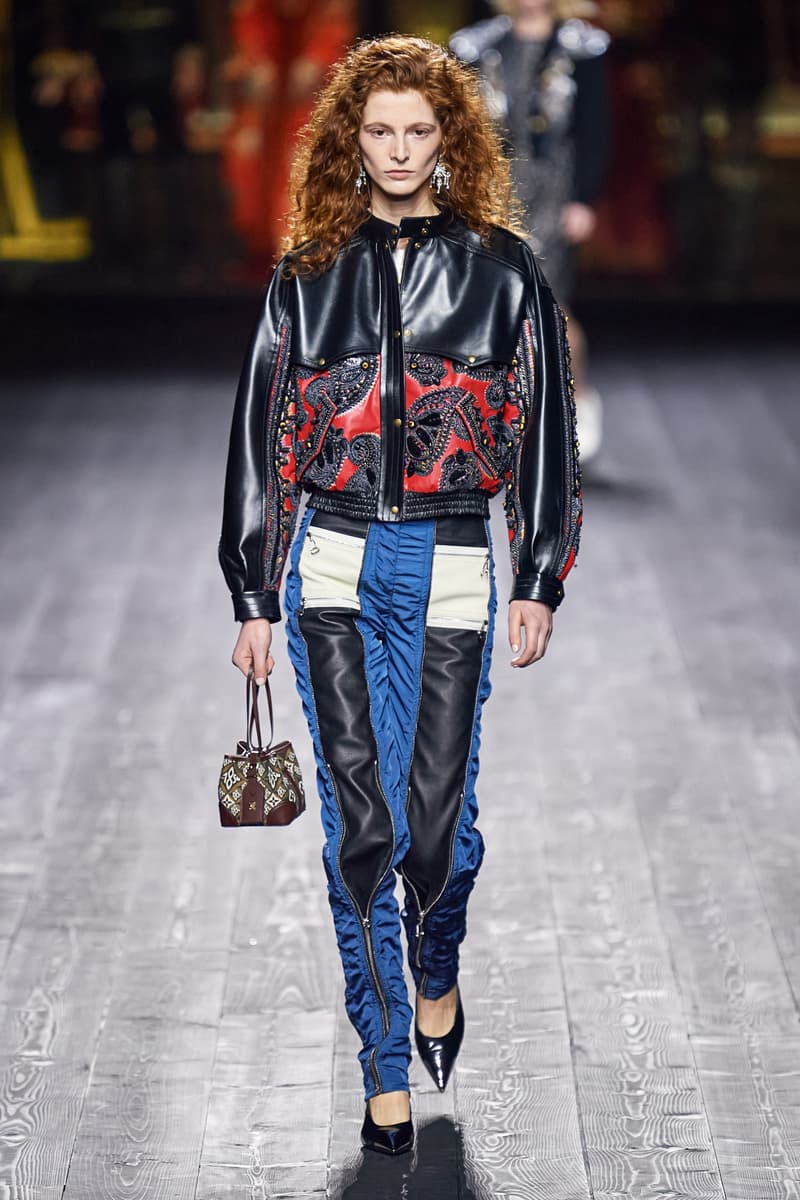 42 of 46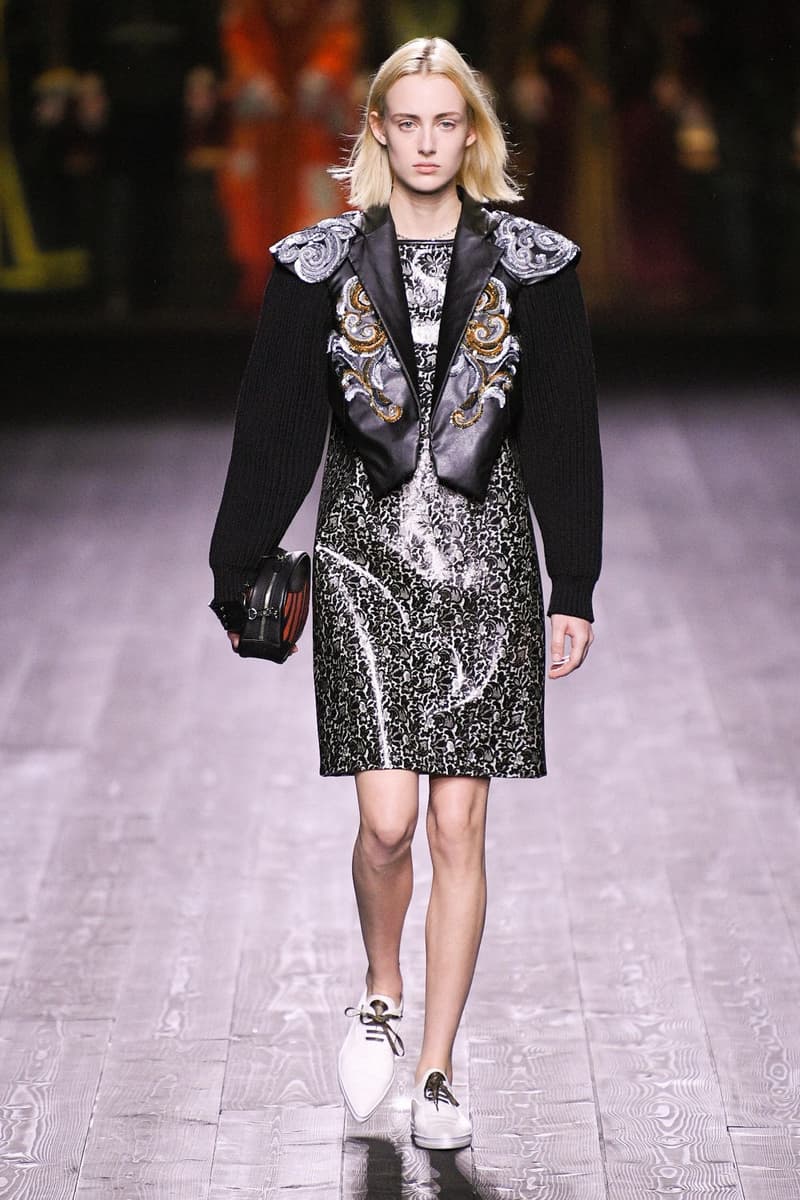 43 of 46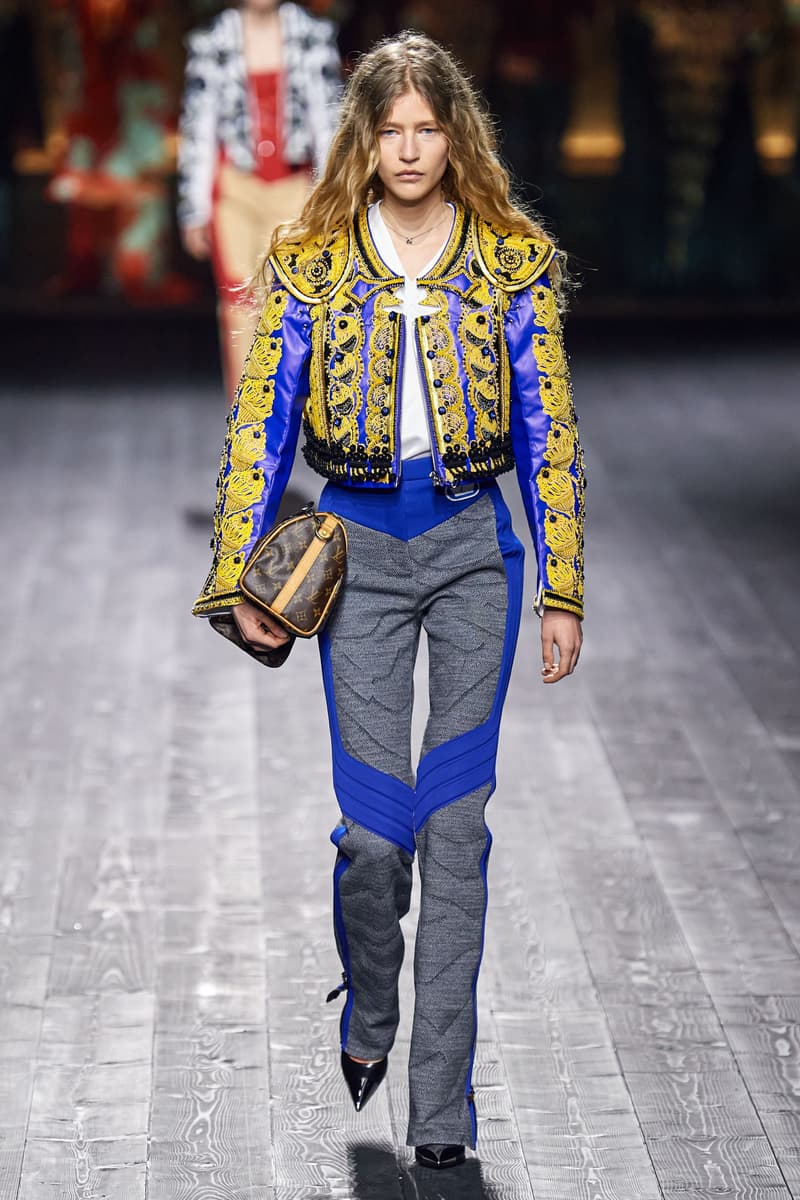 44 of 46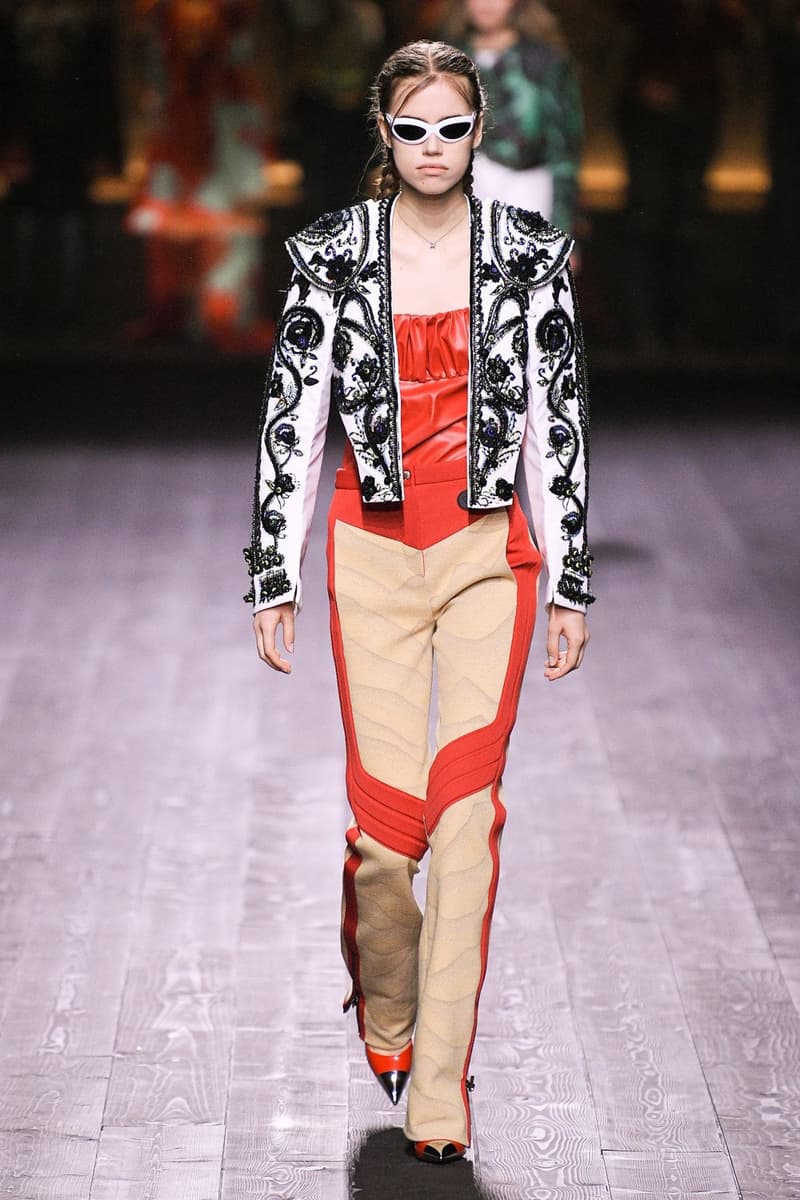 45 of 46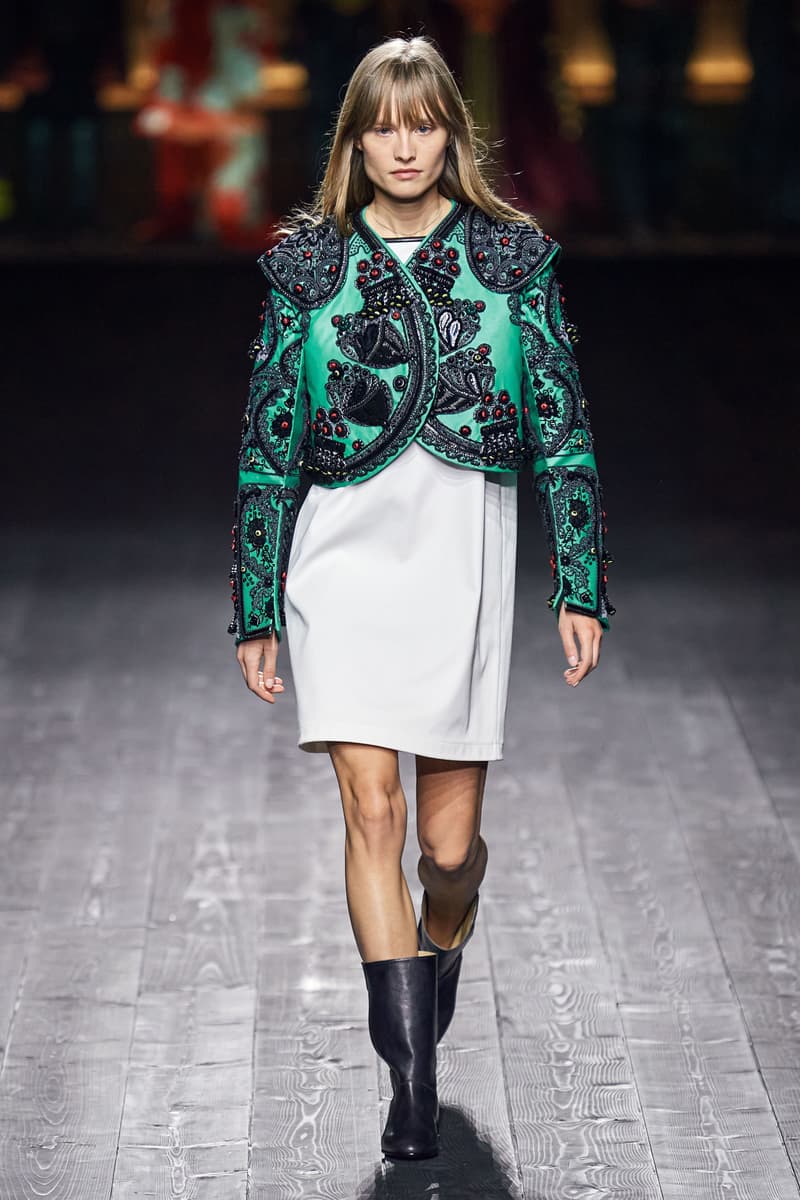 46 of 46
Fashion
Louis Vuitton Closes Paris Fashion Week With FW20 Show at the Louvre
Featuring a tableau vivant of 200 historically dressed singers.
Louis Vuitton Closes Paris Fashion Week With FW20 Show at the Louvre
Featuring a tableau vivant of 200 historically dressed singers.
Despite the Louvre's decision to close amid the international coronavirus outbreak, France's famed museum opened its doors for one notable exception: Louis Vuitton's Fall/Winter 2020 show. Closing Paris Fashion Week, Nicolas Ghesquière's new collection for the house drew from a range of historical references, embodied by a group of of 200 singers — costumed in period garb — situated at the front of the runway. Oscar-winning costume designer Milena Canonero, responsible for dressing masterpieces such as Stanley Kubrick's Barry Lyndon and The Shining, outfitted each singer in garb up from the Tudor period all the way to '50s.
Ghesquière represented the past, present and future of fashion by mixing fabrics and silhouettes of periods past with sleek references to performance-wear. An embellished jacket with laced-in sleeves and shoulder paneling hinting at the construction of royal Renaissance wear is paired with motocross-inspired pants featuring zippered hems. Paneled nylon and leather dresses, ruched nylon pants and drawstring-waist windbreakers further reference futuristic sportswear while a series of tiered petticoats are reminiscent of antiquated undergarments as well as the dramatic New Look of the '50s.
Check out every look from Nicolas Ghesquière's FW20 collection for Louis Vuitton in the gallery above.
---
Share this article