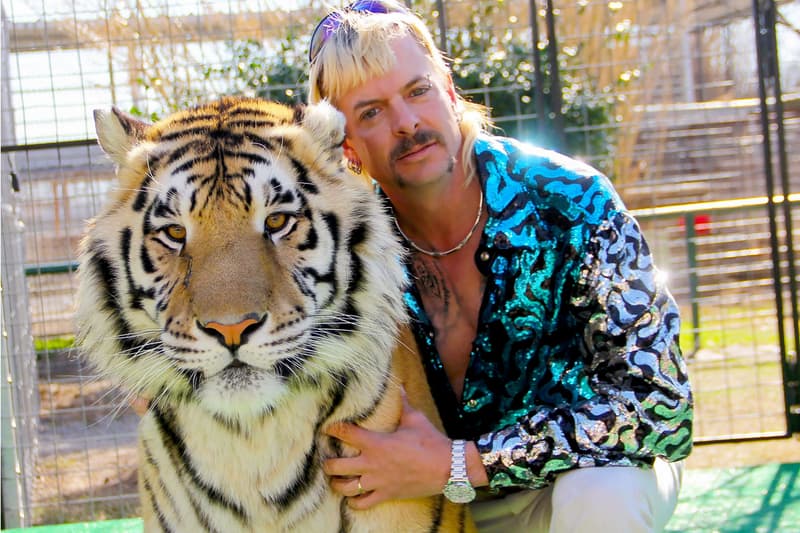 Film & TV
Joe Exotic From Netflix's 'Tiger King' Is an Accidental Style Icon
Recreate his Western-glam wardrobe.
Joe Exotic From Netflix's 'Tiger King' Is an Accidental Style Icon
Recreate his Western-glam wardrobe.
When Tiger King hit Netflix on March 20, viewers — many of whom are quarantined at home amidst the coronavirus pandemic — lost no time in binge watching the documentary series and taking to social media with their reactions, mostly ranging from awe to utter disbelief. Even Kim Kardashian, presumably holed up in her prohibitively minimalist mansion, finished the series the weekend of its release: "Has anyone seen Tiger King on Netflix?!?! It is crazy!!!!" the reality star tweeted.
Aside from the stranger-than-fiction plot twists and disturbing allegations the series delves into, Tiger King also presents some unexpected sartorial inspiration in the form of Joe Exotic, the flamboyantly eccentric former owner of the Greater Wynnewood Exotic Animal Park. The tiger enthusiast unapologetically champions a Western-glam look that incorporates a dash of Criss Angel: Mindfreak — think cowboy chaps, leather chokers and Oakley sunglasses, all topped off with Exotic's eyebrow piercing and signature bleach blonde mullet.
From the disgraced zoo owner's sequined shirts to fringe jackets to leather accessories, keep reading for Joe Exotic's wardrobe essentials.
TOPS
BOTTOMS
Share this article