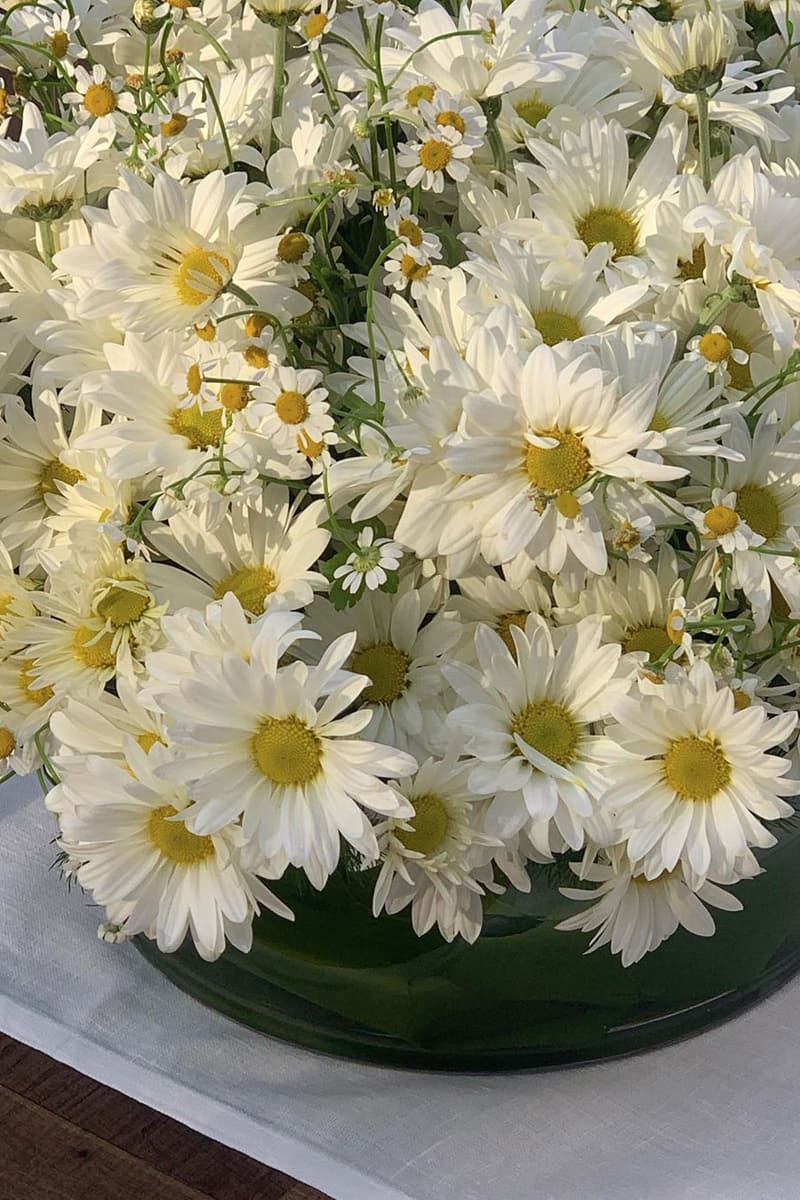 The 9 Best Flower Delivery Sites for Your Mother's Day Bouquet
Send a personalized bouquet from home.
Home
The 9 Best Flower Delivery Sites for Your Mother's Day Bouquet
Send a personalized bouquet from home.
With Mother's Day fast approaching and florists deemed non-essential businesses that must remain closed in most states, shoppers are beginning to wonder where they can buy a bouquet for their mom come May. Luckily, a number of flower delivery services are continuing to ship artful arrangements from farms and local florists amid the coronavirus pandemic.
Offering delivery in major cities across the U.S., Floom works with a roster of handpicked, independent florists to deliver unique bouquets for a range of occasions. Flowerbx strays from the business model of most florists and deals uniquely in single-bloom bouquets, allowing for high-quality arrangements at a lower cost. UrbanStems sets itself apart with a Vogue partnership that curates a rotating selection ideated by the publication's editors.
Keep reading for the 9 best flower delivery options to order from for Mother's Day and beyond.
Delivering to nearly every state excluding Hawaii and Alaska, Farmgirl Flowers prioritizes sustainable and ethical business practices by exclusively partnering with farms that pay a living wage, provide employees with medical benefits and avoid using harmful chemicals. Its offerings, which range from 35-stem arrangements to single-bloom bouquets, arrive in bud form, meaning they haven't fully opened and will therefore, stay fresh longer. Larger bouquets are wrapped in biodegradable, burlap coffee bags re-used from roasters in San Francisco, where Farmgirl Flowers is based.
Offering same-day delivery in a number of major cities including New York and Los Angeles, Floom essentially acts as an online marketplace for pre-vetted local florists. Bouquets span affordable (under $100 USD) to high-end options (over $250 USD) and arrive in both simple and elaborate arrangements. The platform also sources potted plants such as orchids and succulents.
Founded by fashion industry veteran Whitney Bromberg Hawkings, Flowerbx boasts a
ritzy clientele
including
Tom Ford
,
Dior
and
Victoria Beckham
. Operating on a direct-to-consumer model that sources stems directly from farmers, Flowerbx cuts out middlemen and therefore allows customers to shop high-quality, single-bloom bouquets at a lower price than at traditional florist shops. The company, which delivers to the New England area, also offers a subscription service, an ideal gift for the flower enthusiast in your life.
Founded in 2010, H.Bloom has gained recognition as a premiere luxury flower subscription service, mostly catering to company offices and retail locations. Despite its reputation, the website also fulfills individual orders nationwide for bouquets and arrangements including special Mother's Day selections, which range from an impressive
quadruple-stemmed orchid
to the "
Ballerina Bundle
," a bouquet of pastel pink roses and complementary greenery.
New York-based Stems Brooklyn offers delivery in
Brooklyn
and Manhattan as well as curb-side, contactless pickup at its Williamsburg location. Offerings range from corsages to dried flower wreaths to arrangements artfully displayed in mason jars and bud vases. Customers are encouraged to add personalized requests regarding preferred color palette and "vibe" on their orders. Even better, Stems purports its operation to be waste-free, so you can feel good about your purchase.
Delivering throughout the Northeast, Ode à la Rose takes inspiration from the French style of floral arrangement, which focuses on seasonal flower selection and simple presentation. Select arrangements price at under $65 USD while larger options consist of 100-rose bouquets.
If you're looking for flower options outside of the typical rose, tulip and peony bouquet, Plantshed NYC is for you. The New York-specific delivery service utilizes sunflowers, poppies, snapdragons and other creative blooms, all arranged in vases you'll want to re-use again and again — for example, the "
Blooming Desert Duo
" arrives in whimsical, cactus-shaped pots.
Offering a wide range of mutli-bloom bouquets for under $100 USD, The Bouqs Co. sources directly from farms, cutting out middlemen in a strategy similar to that of Flowerbx. Shoppers in all 50 states can choose from earthy succulent arrangements, tropical, red-ginger flowers and classic rose bouquets for surprisingly affordable prices. Similar to other flower delivery services, the Bouqs Co. offers its own subscription service that can be tailored to your flower and timing preferences.
An ideal choice for the picky shopper, UrbanStems offers an expansive catalogue of bouquets and plants sure to suit any taste. The company ships nationwide, and even offers same-day delivery in New York City and Washington D.C. Indoor foliage such as
airplants are housed in gold animal-shaped pots
while floral options range from all-white rose bouquets to fluffy
dried flower arrangements
dyed pastel pink. In addition, UrbanStems' partnership with
Vogue
allows shoppers to choose from a rotating selection of arrangements created by the fashion magazine's own editors.
Share this article