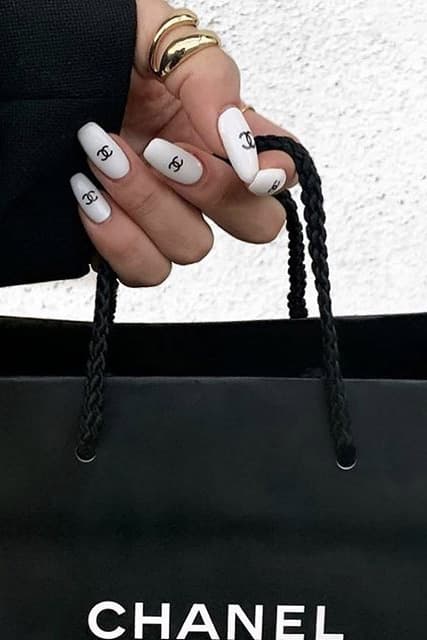 Here's How to Remove Your Acrylic Nails at Home
Don't let self-isolation stop you.
As the whole world is being affected by the ongoing coronavirus pandemic, businesses across the world have closed their doors indefinitely, including beauty salons, hair dressers and more, meaning that all your usual upkeep will without a doubt be taking a hit. If you're someone who frequently get their nails done, now is a useful time to learn how to remove acrylic nails or gel polish, before your nails grow out of control.
We've put together a handful of tutorials, showing you a selection of methods that are effective when it comes to executing the removal process at home.
What You Need:
- Acetone or nail polish remover with acetone (the more diluted, the longer this method will take)
- Nail file
- Scraping tool
- Foil
- Cotton buds
How to Remove:
1. Trim nails and remove any decorations using tweezers and clippers.
2. Use a nail file to buff off the top layer of polish and any remaining decorations.
3. Soak fingers in acetone or nail polish remover for 15-20 minutes (you can also soak cotton buds and wrap nails in foil).
4. Scrape off polish using a scraping tool. Polish should have softened at this point, keep soaking if still hard.
5. Use your file to remove last layers of glue and polish.
6. Finish off with a cuticle oil and a fresh clear coat of normal polish.
There are many methods to removing acrylic nails, but this method is effective for everything including extensions, hard and soft gel polish as well as acrylic atop natural nails. Let us know if the method worked for you in the comments below.