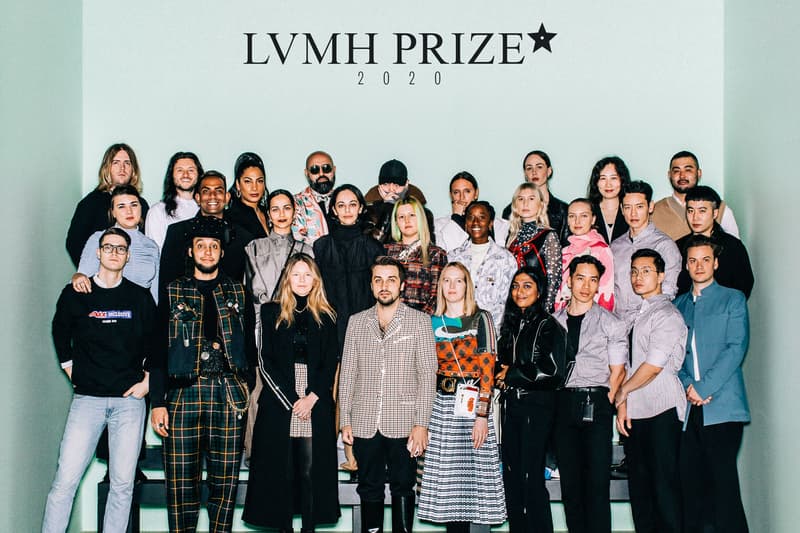 Fashion
LVMH Cancels 2020 Prize Final, Will Instead Distribute Funds to All 8 Designers
The corporation has also opened applications for its COVID Crisis Fund.
LVMH Cancels 2020 Prize Final, Will Instead Distribute Funds to All 8 Designers
The corporation has also opened applications for its COVID Crisis Fund.
UPDATE (June 26, 2020): LVMH has opened applications for its previously announced fund to benefit young designers experiencing financial hardship due to the coronavirus pandemic. Eligible recipients include all winners from the previous six editions of the LVMH Grand Prize and Karl Lagerfeld Prize.
The COVID Crisis Fund application can be downloaded at the LVMH website and must be e-mailed to lvmhprize@lvmh.fr by July 31.
---
ORIGINAL STORY (April 14, 2020): Responding to global health concerns, LVMH has canceled its 2020 Prize final, originally scheduled for June 5 at the Louis Vuitton Foundation in Paris. Instead, the prestigious organization will evenly distribute its grand prize — €300,000 EUR (approximately $331,000 USD) — among all eight finalist designers, including Tomo Koizumi, Peter Do and Casablanca.
LVMH has also launched a fund to benefit young designers feeling the economic effects of the coronavirus pandemic. An official statement by LVMH specifies that applications for the fund will be open to, "all the winning designers and their brands awarded with the LVMH Prize for Young Fashion Designers and the Karl Lagerfeld Prize over the six previous editions." Details regarding applications and specifics of the program will be announced at a later date.
Share this article