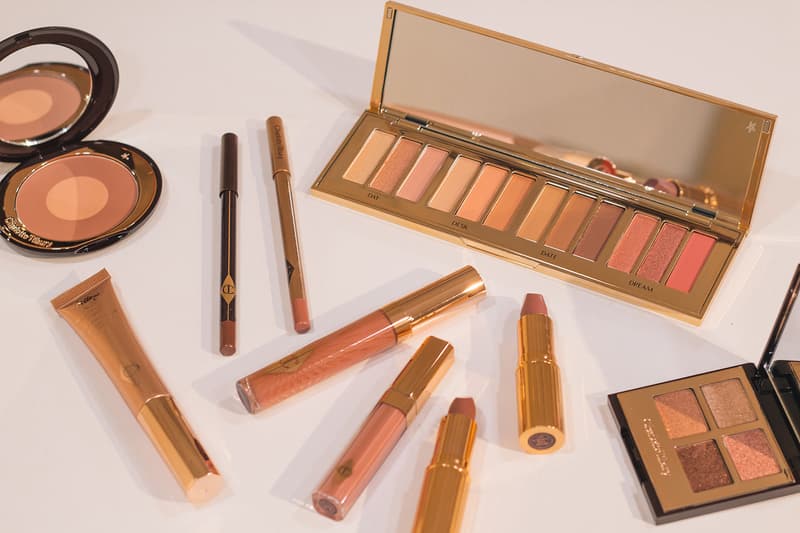 1 of 5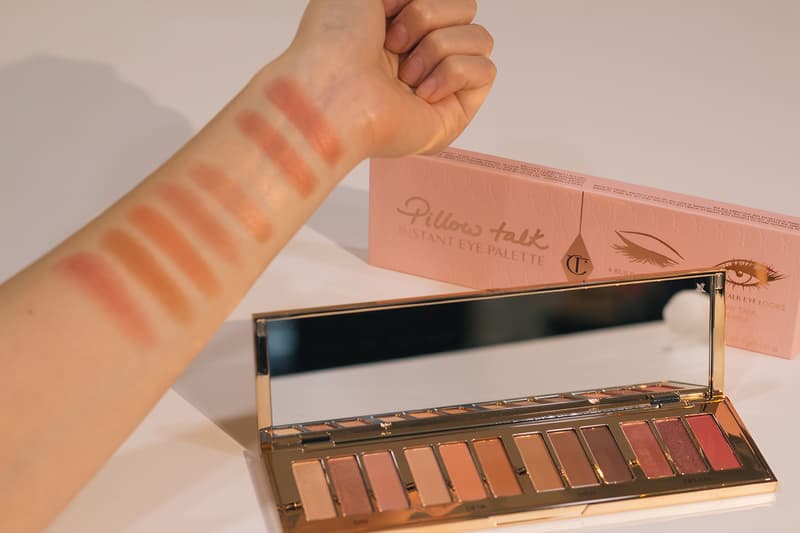 2 of 5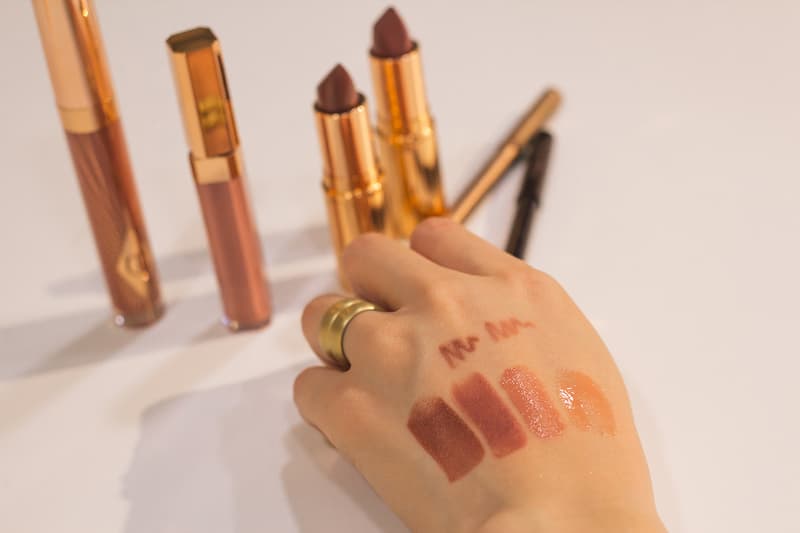 3 of 5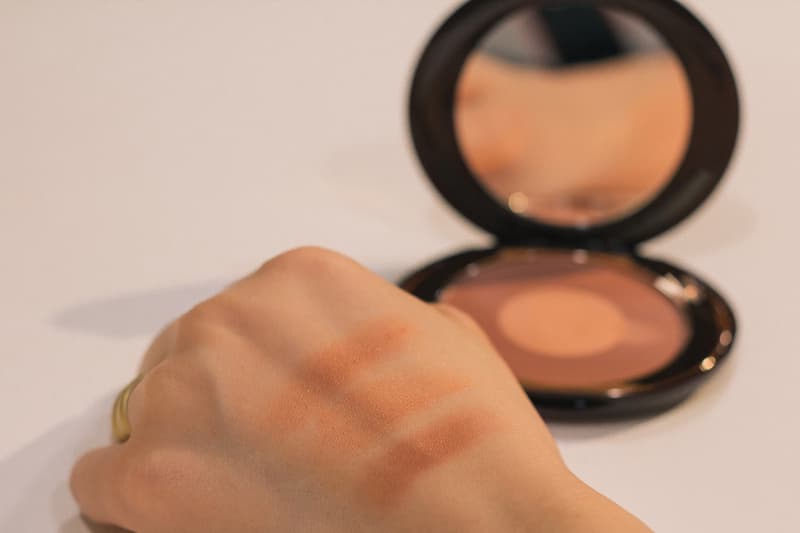 4 of 5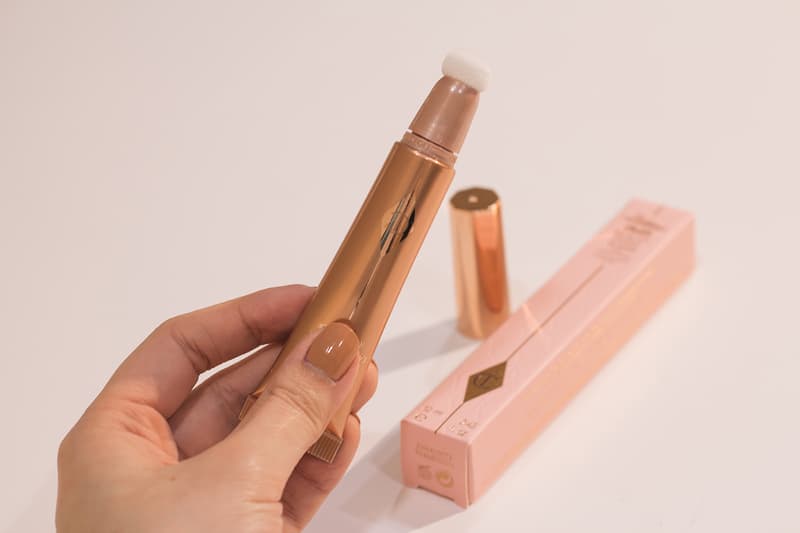 5 of 5
Beauty
Our Editors Try Out Every Single Product From Charlotte Tilbury's New "Pillow Talk" Collection
Find out what they think about the new "Medium" and "Intense" shades.
Our Editors Try Out Every Single Product From Charlotte Tilbury's New "Pillow Talk" Collection
Find out what they think about the new "Medium" and "Intense" shades.
Earlier this year, Charlotte Tilbury released another installment of her cult-favorite "Pillow Talk" makeup collection. For those who aren't familiar, Tilbury's iconic Lip Cheat lip liner in "Pillow Talk" debuted back in 2013. Since then, many beauty lovers and fans of the label have made it their go-to nude pink shade due to its universally flattering tone.
Four years later, the makeup artist launched her Matte Revolution lipstick in the same color, becoming one of the brand's most loved products to date. The latest selection consists of a limited-edition eyeshadow palette, an eyeliner, lipsticks, lip liners, a lip gloss, a blush and highlighters. Additionally, Tilbury's eponymous cosmetics brand unveiled two new sultry "Pillow Talk" nude shades – "Medium" (warm berry pink) and "Intense" (deep berry rose) – to cater to a much wider variety of skin tones.
If you've been looking for new products to experiment with at home, our editors got a chance to test out all the offerings from the new line. Continue reading for their honest review and find out if it's really worth the hype.
Elsewhere in beauty, here are 10 new makeup and skincare products to add to your spring routine.
I must admit that I haven't been using makeup products as much as I did a few months ago for obvious reasons. However, with more time on my hands, I am definitely pushing myself to explore and experiment with what I have on my vanity. This Instant Eye Palette is one of my go-to eyeshadow palettes, thanks to all of the versatile shades and finishes that go well with my skin tone. What I really appreciate about this product is that the 12 colors are sectioned off in four categories, depending on what kind of occasion you are preparing for. Personally, this allows me to better understand where or when I should use each shade. For an easy daily look, I'll go with "Day" by highlighting the center of my lids using the sparkly options, or "Desk" for a more matte finish. If I'm going for a smokey eye look I'll use "Date," along with pops of warmer pink tones in "Dream" on a date night (which will hopefully be a possible option soon). Some of these colors can also be used for contouring and highlighting other parts of the face, which makes the palette more versatile than ever. (Rating: 8/10) – YeEun Kim, Editorial Intern
Tightlining my eyes is a step I never skip when it comes to my daily makeup routine. I have almost little to no eyelashes and this process gives the illusion of making them look fuller and darker. I typically opt for a dark brown shade during the day because black is a little bit too intense for me. I instantly fell in love with Charlotte Tilbury's eyeliner because of its creamy, matte consistency and how highly pigmented it is. If I'm feeling a bit extra with my look, I like to create a soft smokey eye with the eyeliner that blends seamlessly with my eyeshadow. (Rating: 7.5/10) – Pauline De Leon, Associate Editor
I've been trying to make a good habit of moisturizing my lips more, which is why this K.I.S.S.I.N.G lipstick has been my go-to ever since quarantine. The product comes in a satin cashmere finish and its formula consists of ingredients like tree extracts that condition the lips. I'm also a sucker for rose or mauve-toned shades and the new "Pillow Talk Intense" colorway boasts a beautiful berry rose hue – the perfect everyday natural-looking shade for my skin tone. (Rating: 8/10) – Pauline De Leon, Associate Editor
I'm embarrassed to admit that I pick my lips whenever I'm stressed or nervous. This means that my lips are mostly chapped and I need to cover them with thick lip balm or gloss every chance I get. That being said, matte is not my favorite when it comes to lip textures, but the Matte Revolution is moist enough so that the chapped areas are not accentuated. Instead of spreading it across my lips, I like to dab the product lightly so that a subtle glow is added. I've also been using this deep brick color on my cheeks and eyes for a quick, five-minute routine before hopping on a video call. (Rating: 8/10) – YeEun Kim, Editorial Intern
As mentioned, I'm not a big fan of drawing full, matte lips. However, just like the Matte Revolution lipstick, this lip liner has a similarly smooth, hydrated texture that works on my dry skin. I'll use this product whenever I feel like giving my makeup an extra oomph since it gives a subtle but clear change to the overall mood of my look. As you may have noticed from my review on the Matte Revolution Lipstick, I like using the same product all over my face, so I've also been trying this lip liner on my eyelids, which works surprisingly well. (Rating: 7.5/10) – YeEun Kim, Editorial Intern
I've never really been a big fan of lip glosses because of its sticky consistency. I only invest in a few brands that create moisturizing formulas. Charlotte Tilbury's Collagen Lip Bath is enriched with skincare ingredients like coconut oil, marine collagen, vitamin A and lip plump-effect mustard sprout extract that all work together to hydrate the lips. Upon application, I instantly felt a tingling sensation due to the peppermint oil and organic menthol crystals. However, don't be alarmed – these two ingredients have been infused to the lip gloss' formula to give you fuller-looking lips without having to go through unnatural methods like lip fillers. Over time I got used to the feeling, which actually subsides after a few minutes. What I especially like about this product is that it comes in the perfect "my lips but better" shade, which is a nude pink hue. (Rating: 9/10) – Pauline De Leon, Associate Editor
A little goes a long way with Charlotte Tilbury's Cheek to Chic, but this has to be one of my favorite blushes so far. The compact consists of two universally flattering nude pink shades – the original "Pillow Talk" and new "Pillow Talk intense" – that bring life to my cheeks. It's super blendable and consists of Light Flex Technology that captures and reflects light, providing an illuminating effect. What I like to do is apply the darker color on my cheekbones to create dimension, followed by dabbing the lighter shade onto my cheeks for a natural glow. (Rating: 9/10) – Pauline De Leon, Associate Editor
The Beauty Light Wand is one of my favorite items in the entire "Pillow Talk" collection. The formula is a sheer, illuminating highlight that gives your skin a healthy, dewy glow. All you need to do is glide the product across your cheekbones once, and blend with your fingers to finish an easy summer look. Just like the others mentioned, I like using this product on the bridge of my nose, eyelids and chin to highlight the key features of my face. One aspect that I wish was different is the fat brush applicator, which unfortunately absorbs a lot of the product. (Rating: 8.5/10) – YeEun Kim, Editorial Intern
Share this article