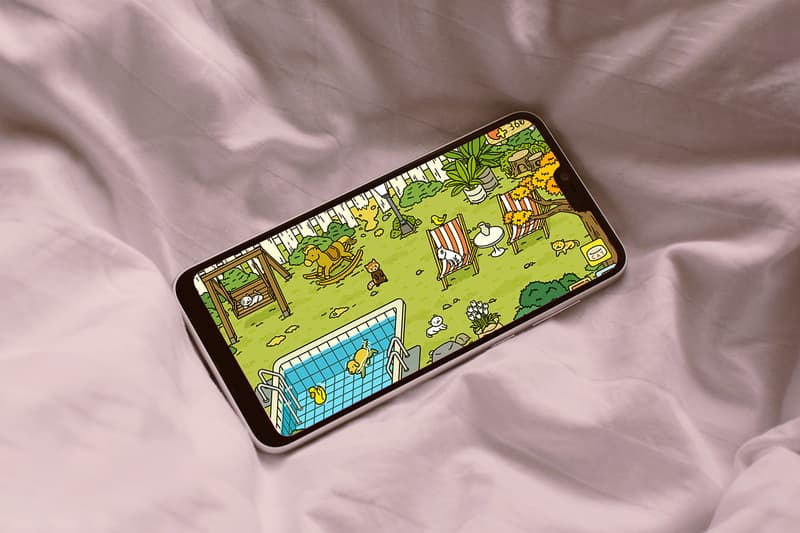 Tech
Try These 7 Soothing Mobile Games To Relax Your Mind
Featuring cute graphics of cats, otters and more.
Try These 7 Soothing Mobile Games To Relax Your Mind
Featuring cute graphics of cats, otters and more.
While it's essentially meant to be fun, playing games can sometimes get stressful and tedious, whether you're giving yourself chores to decorate an island on Animal Crossing or shooting opponents on games like Fortnite. From time to time, we need a break and turn to simple, yet pleasurable games that can be played easily on our phone. For those looking for soothing and relaxing mobile apps that are also aesthetic, we've put together a list of options that won't have you getting tense and competitive.
Designed specifically for relaxing the mind, options like My Oasis offer a virtual zen environment that only requires a few taps on the screen for stress relief. For slightly more dynamic gameplay, Miya's Joy of Everyday Cooking features hand-drawn illustrations of popular Korean foods based on a webtoon titled Joy of Cooking. To enjoy high-end, minimal visuals, look to Alto's Adventure, a snowboarding experience that involves diverse settings along with ambient music.
Scroll down below to check out some of the best relaxing games you can try. For more gaming content, read about some of the easiest games you can play on a web browser with friends.
Fully designed in black and white, Hidden Folks challenges players to find hidden characters and objects within a series of interactive scenes. Created by indie Dutch game developer Adriaan de Jongh, the game is heavily built upon artist Sylvain Tegroeg's detailed drawings that were discovered at his graduate art show.
This therapeutic idle game, which involves the main objective of cultivating a desert island into a lively space, will only take five to 10 minutes a day. All you need to do is pick up floating trash to keep the environment clean, while making decisions for the island including whether to build a resort or letting a tour group visit your land. Featuring around 90 creatures and 20 terrain types, Desertopia offers a diverse gaming experience, with special characters arriving on select holidays of the year.
As suggested by its title, My Oasis is all about building the ultimate island filled with trees, flowers and animals. Through interacting with the organisms in your oasis by playing musical chords, you can customize your own garden. To achieve the ultimate zen state, put on a pair of headphones to enjoy the soothing, peaceful sounds that accompany the calming visuals.
Based on the Korean webtoon Joy of Cooking by Omyo, this game is led by Miya, who is a Korean girl in her early 20s. Centered around cooking heartwarming meals, players are also able to decorate her room with furniture for her cat Nacho, as well as simple in-game puzzles. You'll also be able to spot hand-drawn illustrations of dishes like kimchi soup and lettuce wraps pulled directly from the original cartoon.
Embarking on an endless snowboarding journey, Alto and his friends travel across alpine hills, through neighboring villages, ancient woodlands and more in Alto's Adventure. With a special one-button trick system, the game challenges players through thunderstorms, fog and shooting stars, while unlocking six unique snowboarders with special abilities.
Beginning with a couple moving to a home in the suburbs with their cat Snow, Adorable Home is a somewhat realistic portrayal of everyday life, requiring players to complete house chores such as preparing meals and feeding the cat. As you progress through the game, you'll be able to unlock new areas of the home, including a garden where you can interact with woodland creatures.
If you're obsessed with sea otters, Rakko Ukabe is for you. This game involves luring the cute creatures to the shore by leaving out food, and having them float and lounge around with you. Featuring over 100 types of rare sea otters, the game even has its own fan club on Tumblr where a user shares snippets of their gameplay.
Share this article