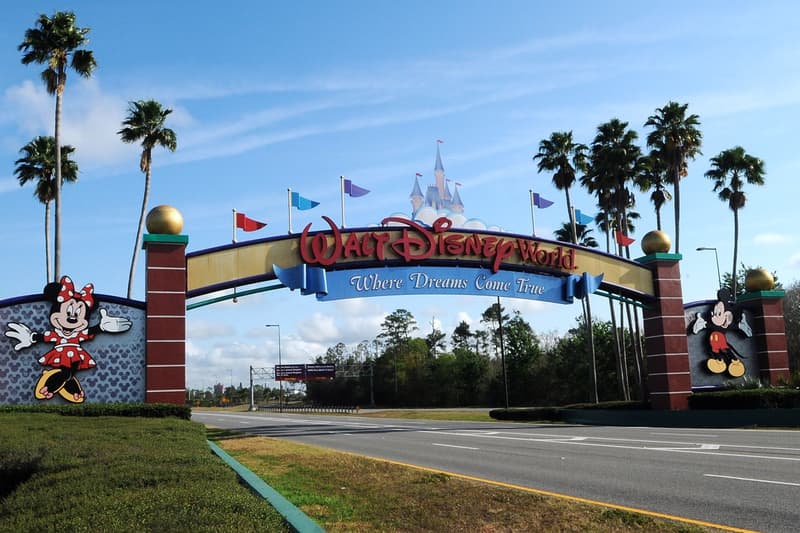 Culture
Disney World Reopens Despite Surging COVID-19 Cases in Florida
The state counted over 15,000 new cases in one day.
Disney World Reopens Despite Surging COVID-19 Cases in Florida
The state counted over 15,000 new cases in one day.
UPDATE (July 13, 2020): Disney World has proceeded with reopening even as COVID-19 infection rates soar in Florida. On July 12, the state counted 15,300 new cases, breaking the U.S. record for the most new coronavirus cases in a day since the beginning of the pandemic.
On July 11, Walt Disney World Resort reopened two of its parks, Magic Kingdom and Animal Kingdom, for the first time since initially closing down in March. The parks have implemented safety measures as part of their phased reopening including mandated face masks and temperature checks, increased cleaning and social distancing guidelines.
Disney Parks Chairman Josh D'Amaro told Reuters that he stands behind Disney's decision to reopen. "We are in a new normal. The world is a different place, but we feel really prepared to operate in this new environment," he said. However, data reveals a reality that differs from D'Amaro's optimistic view. On July 10, a total of 52 hospitals in Florida ran out of intensive care unit beds due to rising coronavirus hospitalizations.
---
ORIGINAL STORY (May 28, 2020): After closing its doors on March 16 due to the coronavirus pandemic, Disney World has announced reopening dates for its Florida-based theme parks. Starting with Magic Kingdom and Animal Kingdom, phased reopening will begin on July 11. EPCOT and Hollywood Studios will follow on July 15.
Of course, Disney will implement several new safety measures to prevent the spread of COVID-19. Guests three years of age and older must wear face masks, and all guests are required to have their temperatures checked before entering the park. Experiences that draw large crowds — such as parades and nighttime spectaculars — will be put on hold, along with "high touch" attractions such as playgrounds, makeovers and meet-and-greets.
"This phased reopening will demonstrate a deliberate approach, with limits on attendance and controlled guest density that aligns with guidance on physical distancing," the company, whose profits dropped 91 percent in Q1 of 2020, announced.
In related news, Universal Orlando will begin reopening on June 5.
---
Share this article