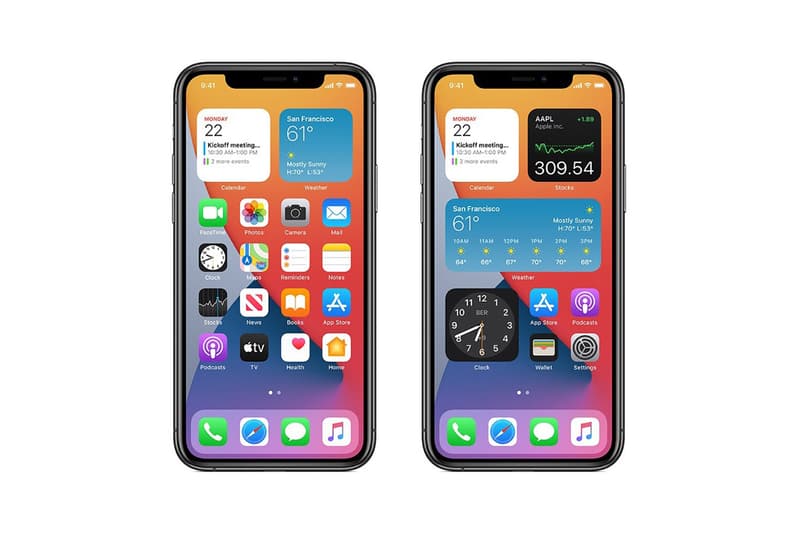 Tech
Here's How to Install the Public Beta Version of Apple's iOS 14
Test out the new home screen widgets and picture-in-picture video feature.
Here's How to Install the Public Beta Version of Apple's iOS 14
Test out the new home screen widgets and picture-in-picture video feature.
Late last month, Apple hosted its very first virtual Worldwide Developers Conference, revealing the iOS 14, new Mac and iPad operating systems, as well as several updates on the AirPods. According to CNET, the tech giant has officially launched the beta version of the iOS 14 to the public.
The latest update includes a brand new homepage layout that lets users adjust the size of apps on the Home Screen according to their preference. The App Library has also received an upgrade, which organizes all your apps into specific folders and lists. Additionally, the new picture-in-picture video feature allows you to watch videos and FaceTime at the same time while using another app.
Below are the instructions on how to download the iOS 14 in public beta, according to CNET:
1. Visit Apple's Beta Software Program website on the device you plan to use for testing.

2. Select the Sign up button.

3. Sign in using your Apple ID and agree to the beta program terms.

4. Select iOS or iPadOS from the list of available programs.

5. Before you tap on Download Profile, read through the rest of the information Apple provides, paying close attention to the section about backing up your device.

6. Tap on Download Profile and follow the prompts. You'll be walked through installing a beta profile, which you'll need to approve in Settings after it's been downloaded on your device. Restart your device when asked.

7. With the beta profile installed, follow the same update process you normally do by going to Settings > General > Software Update to download and install the beta.
For those interested in testing out the update on your iPhone or iPad, be sure to backup all your information before installing it. Apple notes that public betas are not finalized, so expect to experience minor glitches and bugs.
In case you missed it, the company might push back production of the iPhone 12 by a month.
Share this article