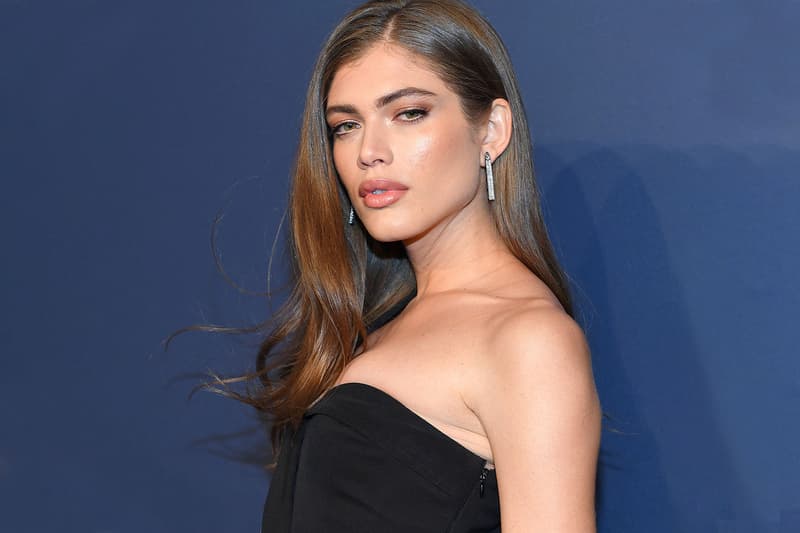 Fashion
Valentina Sampaio is the First Trans Model on the Cover of 'Sports Illustrated'
For the first time in 56 years.
Valentina Sampaio is the First Trans Model on the Cover of 'Sports Illustrated'
For the first time in 56 years.
Making history in the fashion industry by becoming the first transgender model for Victoria's Secret, Valentina Sampaio has now landed a cover gig with Sports Illustrated. The 23-year-old is the first-ever transgender model to cover the magazine's annual swimsuit issue, although she has appeared in previous editorials.
"I am excited and honored to be part of the iconic Sports Illustrated Swimsuit Issue. The team at SI has created yet another groundbreaking issue by bringing together a diverse set of multitalented, beautiful women in a creative and dignified way," Sampaio took to Instagram to share a few words on the cover. "I was born trans in a remote, humble fishing village in northern Brazil," the model further wrote. "Brazil is a beautiful country, but it also hosts the highest number of violent crimes and murders against the trans community in the world—three times that of the U.S." Accompanying the editorial is a video by SI, where Sampaio shares that trans people don't have the same opportunities as others in her home country. "The door is closed for you, just because you are trans," she comments.
Sports Illustrated has been known for its inclusive lineup of models in each issue, including Ashley Graham as the first plus-sized model and Halima Aden as the first hijabi name last year. "Our goal in selecting who we feature is centered around identifying some of the most inspiring, interesting, and multidimensional women that we can find," the publication's editor-in-chief MJ Day shared with Vogue.
You can head over to Valentina Sampaio's Instagram to peep her latest cover.
---
Share this article