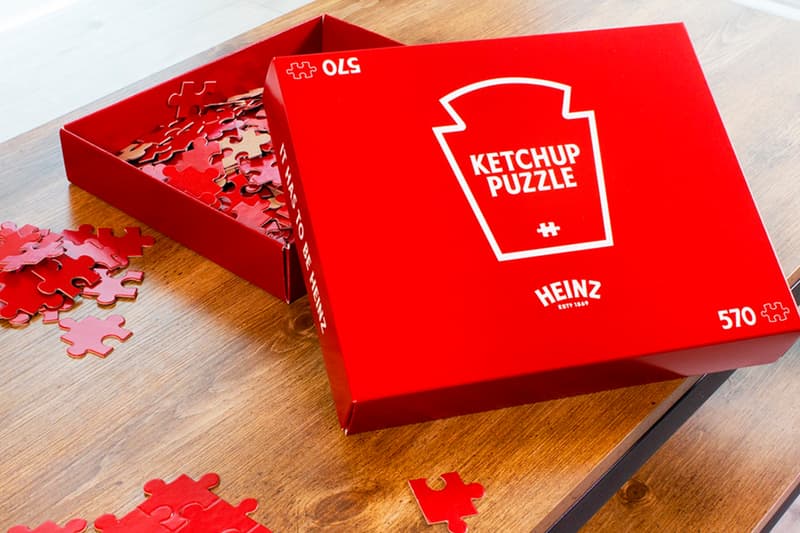 1 of 2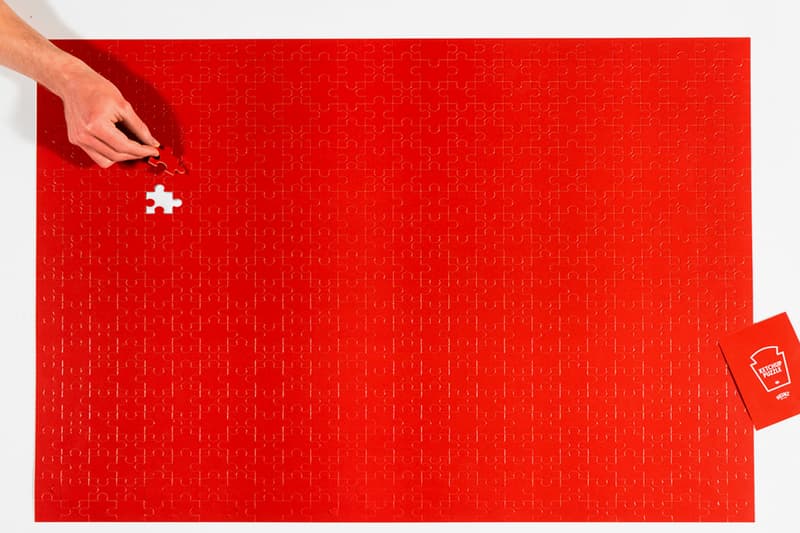 2 of 2
Culture
Heinz Ketchup's All-Red, 570-Piece Puzzle Is Now Available to Purchase
"The slowest puzzle on earth."
Heinz Ketchup's All-Red, 570-Piece Puzzle Is Now Available to Purchase
"The slowest puzzle on earth."
UPDATE (May 19, 2020): Following the launch of a giveaway contest for its solid red, 570-piece puzzle, Heinz Ketchup is releasing a limited run of the bizarre puzzle to the public.
The company, most known for its ketchup and other condiments, will donate all profits from the puzzle to Feeding America, a hunger relief organization that works to provide food to vulnerable communities disproportionately affected by the coronavirus pandemic.
The puzzle retails for approximately $25 USD at the product's dedicated Heinz Ketchup website.
---
ORIGINAL STORY (May 13, 2020): Responding to the rise of puzzles as popular quarantine activities, Heinz has launched a giveaway contest for a solid red, 570-piece puzzle inspired by its famous ketchup.
Instead of depicting a nature scene or graphic pattern like most puzzles, Heinz's version simply creates a massive rectangle of ketchup red. Consisting of a whopping 570 pieces, the puzzle is sure to occupy ample time indoors as the only discerning factor of each piece is its shape.
Riffing on its historical "57 Varieties" advertising slogan, Heinz is producing only 57 editions of the perplexing puzzle. They won't be for purchase, though — fans of the food company must enter a giveaway contest for a chance to win a coveted edition of the puzzle. The requirements? Simply comment or reply to one of Heinz's contest announcements on Instagram, Facebook or Twitter explaining who you would complete the puzzle with and why.
Head to the Heinz Facebook page for full contest entry rules and check out the puzzle above.
Share this article