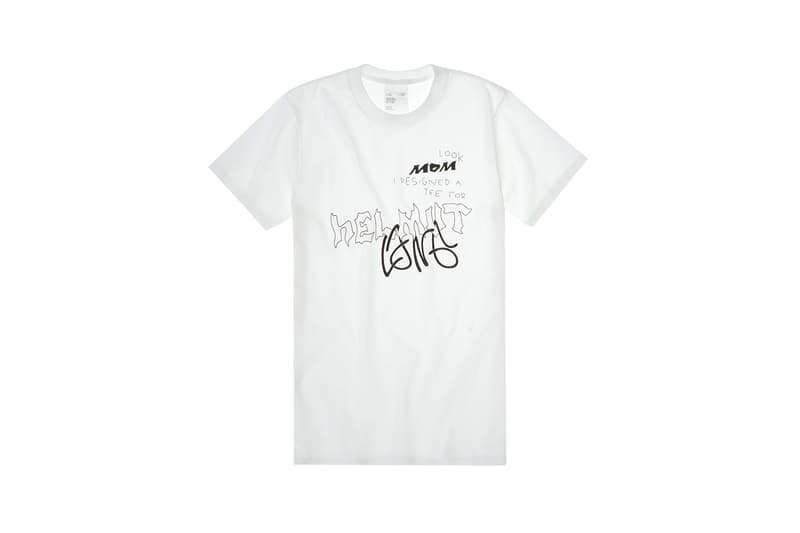 1 of 3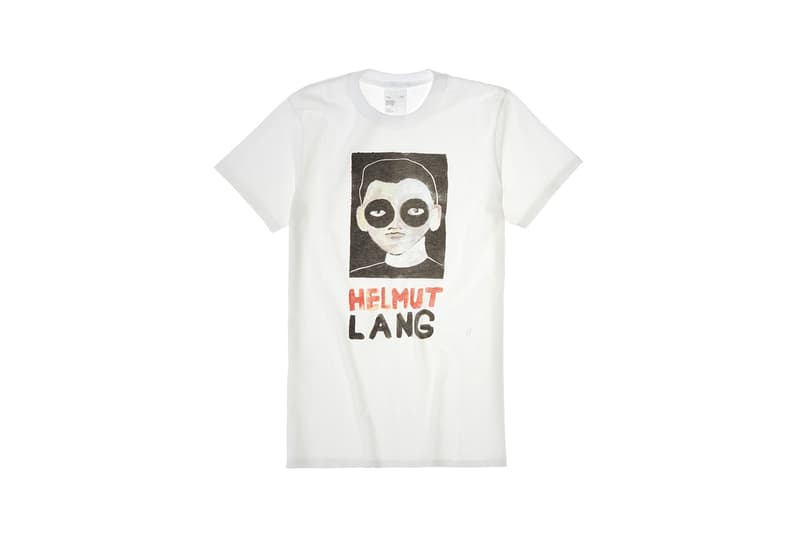 2 of 3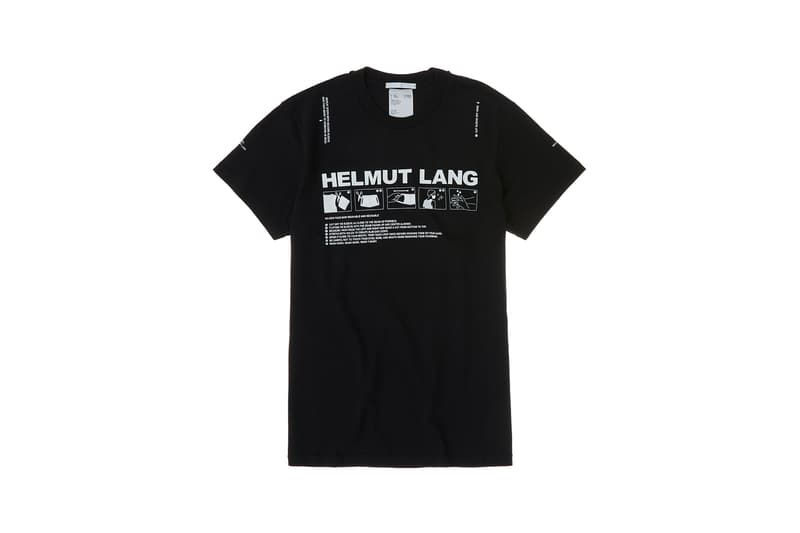 3 of 3
Fashion
Helmut Lang Reveals Winners of Public T-Shirt Design Contest
Three selected designs express the theme "STAY HOME."
Helmut Lang Reveals Winners of Public T-Shirt Design Contest
Three selected designs express the theme "STAY HOME."
UPDATE (October 15, 2020): Nearly six months ago, Helmut Lang announced a T-shirt design contest, inviting the public to pitch an original graphic expressing the theme "STAY HOME." Narrowing down its pool of 14 finalists, the brand has finally chosen three winners.
The first winning design is by Max Peters, whose painted graphic depicts an eerie-looking boy with black circles around his eyes. "Helmut Lang" is scrawled in red and black paint below the illustration. The second winner, Jade Ayla, created a text-based print reading "Look mom, I designed a tee for Helmut Lang." Lastly, Christina Lehmkuhl executed an infographic on how to make a face mask out of an old T-shirt. The designs have been printed on deadstock T-shirts and will be sold in a limited run.
All three winning Helmut Lang T-shirts launch at the Helmut Lang website today.
---
ORIGINAL STORY (May 12, 2020): Back in April, Helmut Lang launched a T-shirt design contest challenging fans of the brand to create an original graphic exemplifying the theme "STAY HOME." Helmut Lang will choose one winner, whose design will be printed on a limited-edition tee. The contest generated 2,250 submissions from around the world and now, the brand has announced 14 finalists.
Possible winners include an infographic showing how to make a face mask out of a T-shirt, Barbara Kruger-style text reading "Fertilize Your Spirit" next to a garden slug and a pair of hot pink latex gloves with "Helmut Lang" scrawled on them.
Helmut Lang has posted all final designs to its Instagram account, where the public has until 10 a.m. EST on May 13 to vote on their favorite(s) by simply "liking" their chosen design. The T-shirt with the highest number of likes will win.
1 of 14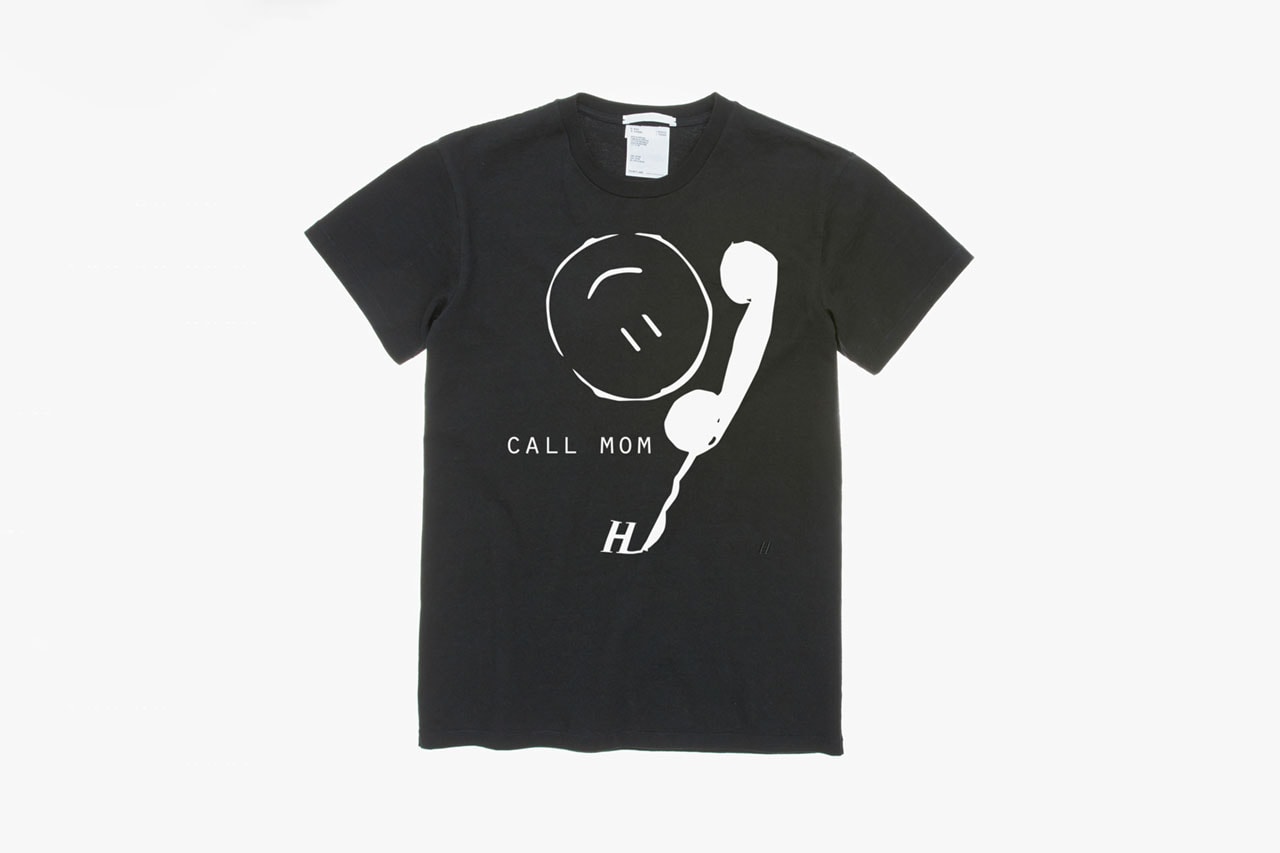 2 of 14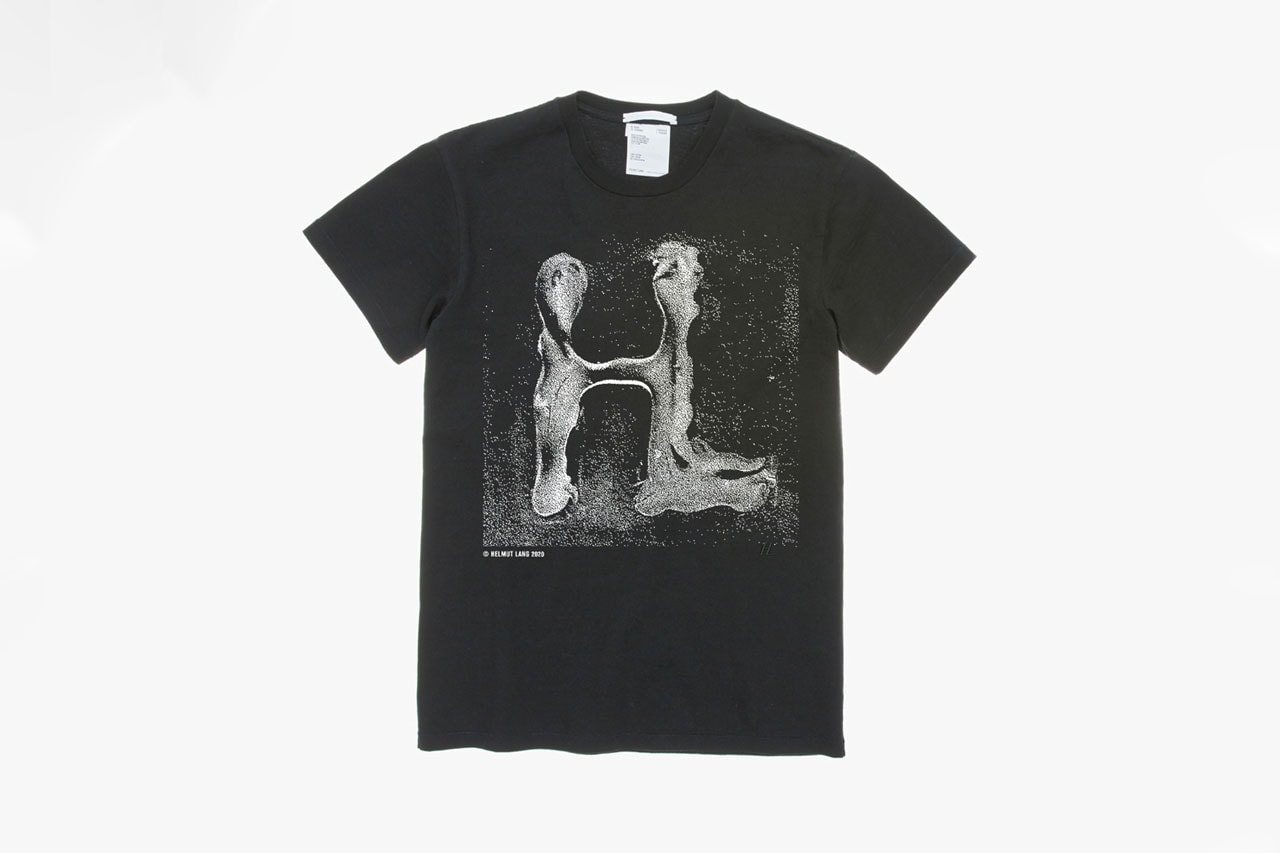 3 of 14
4 of 14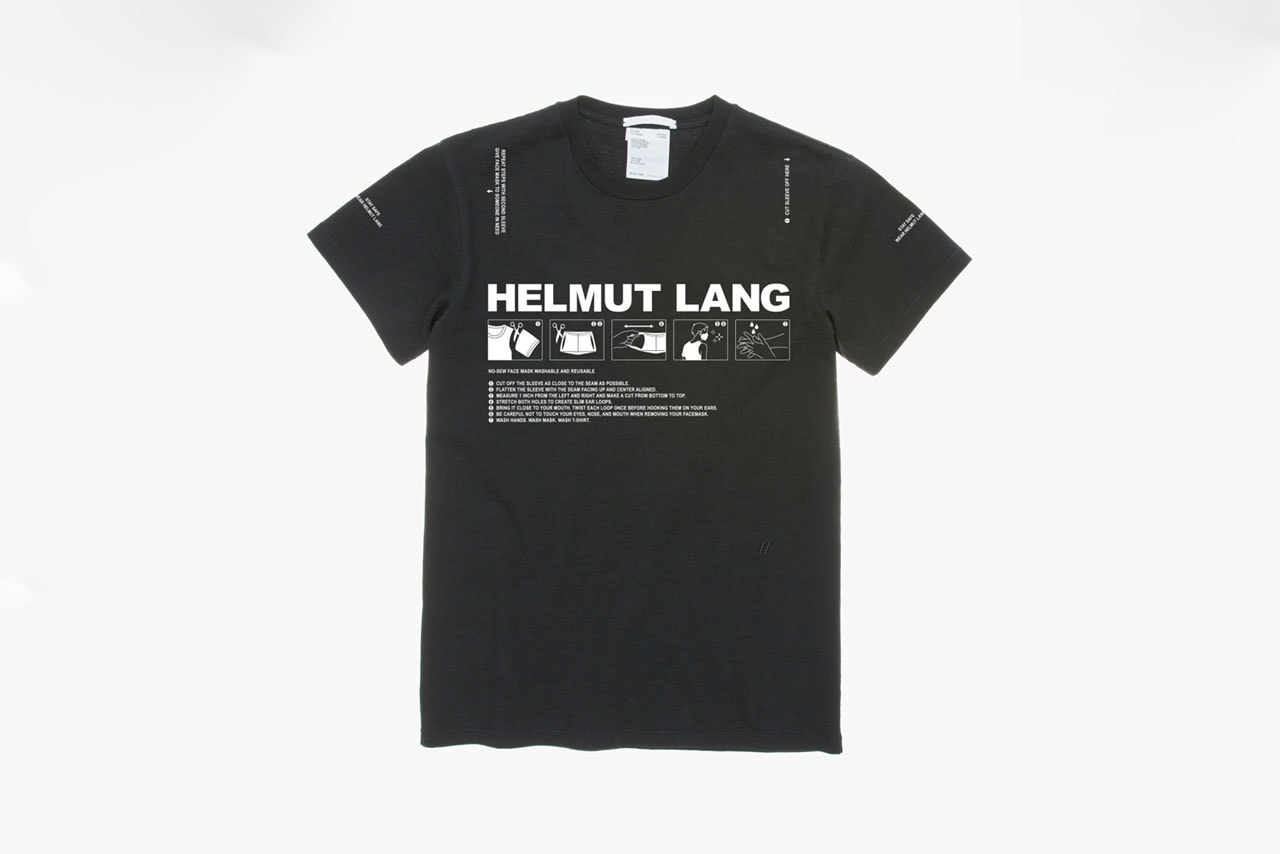 5 of 14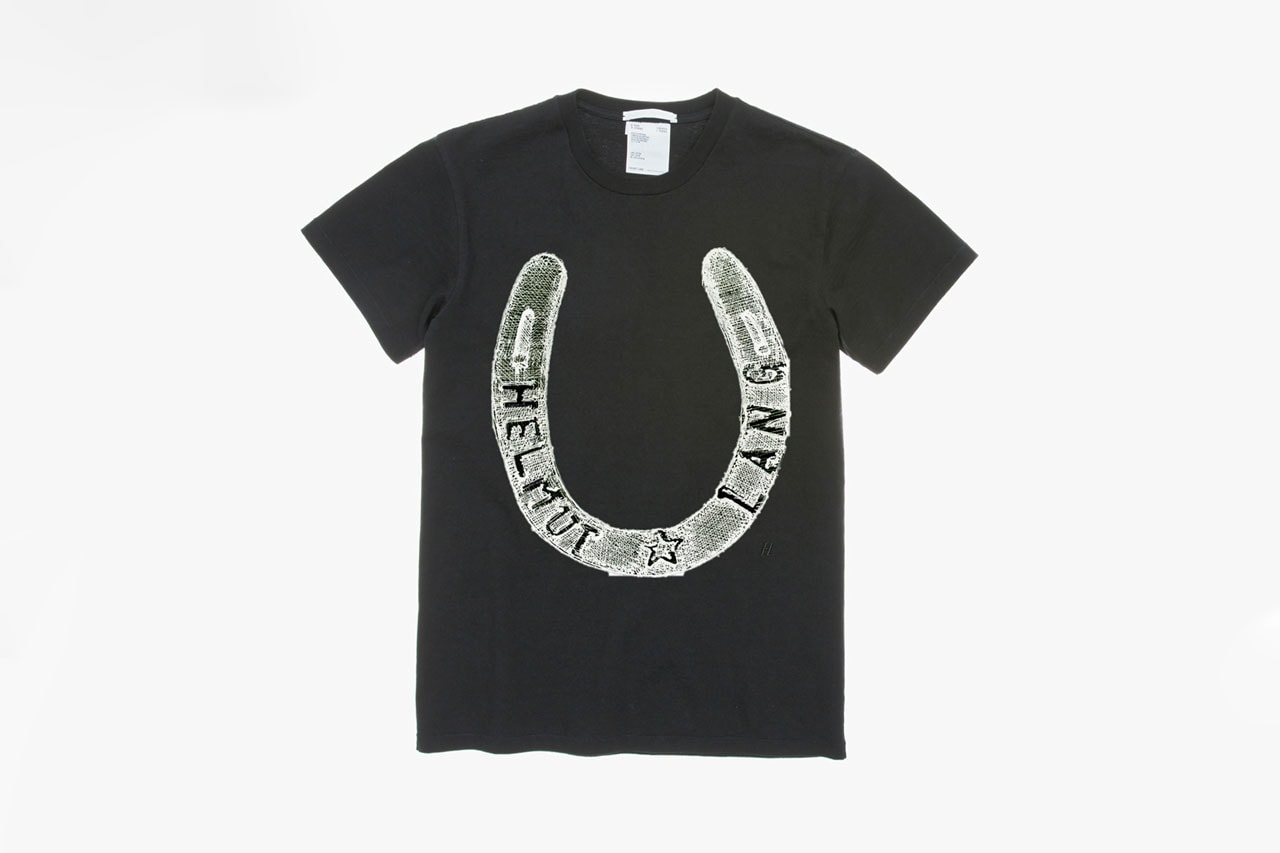 6 of 14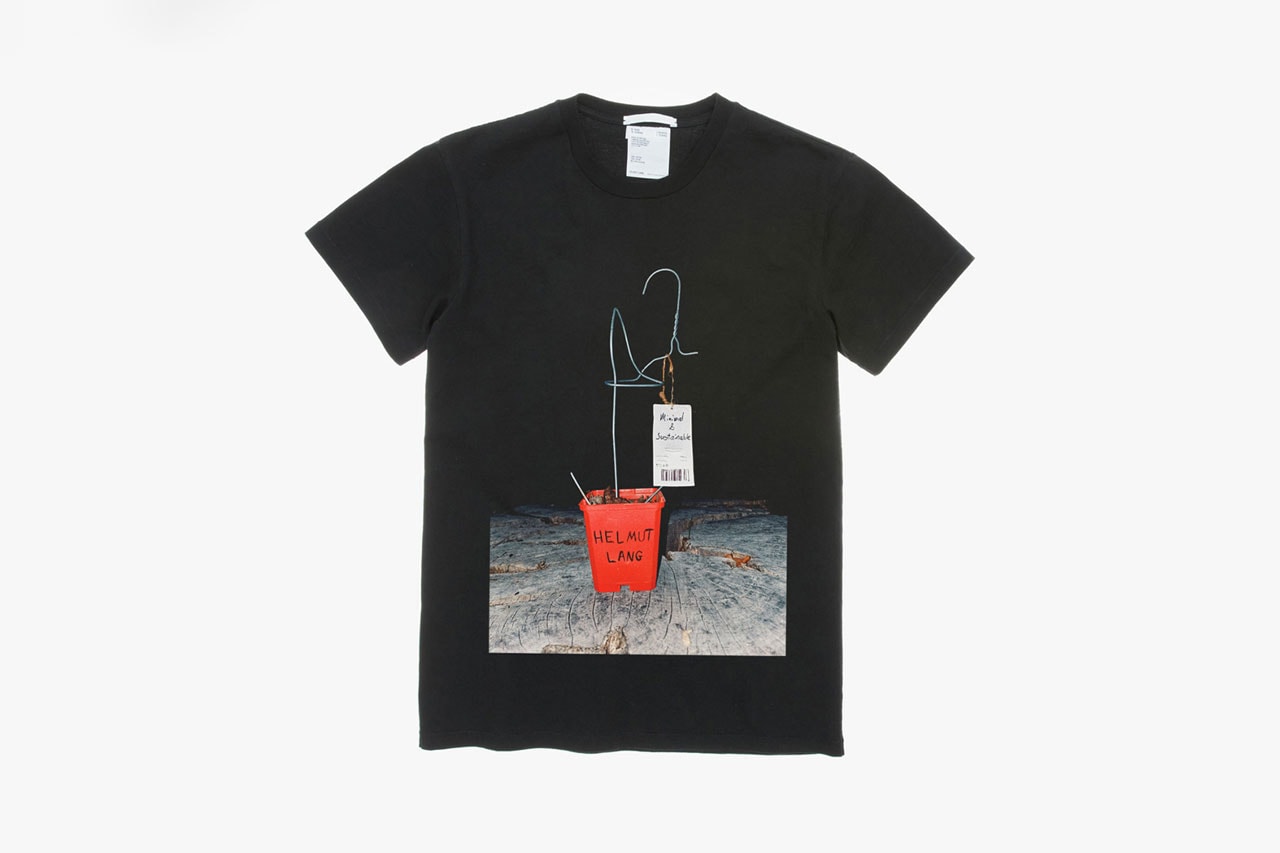 7 of 14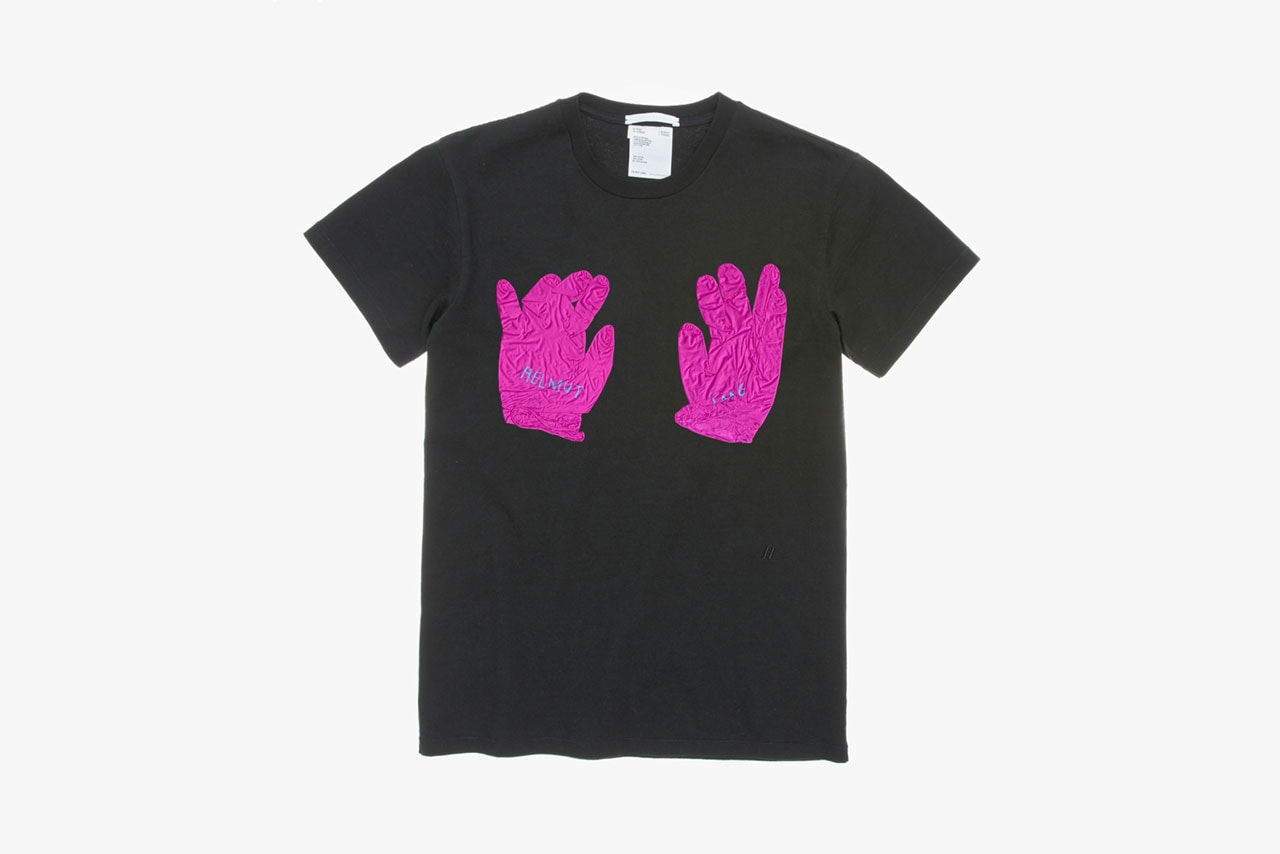 8 of 14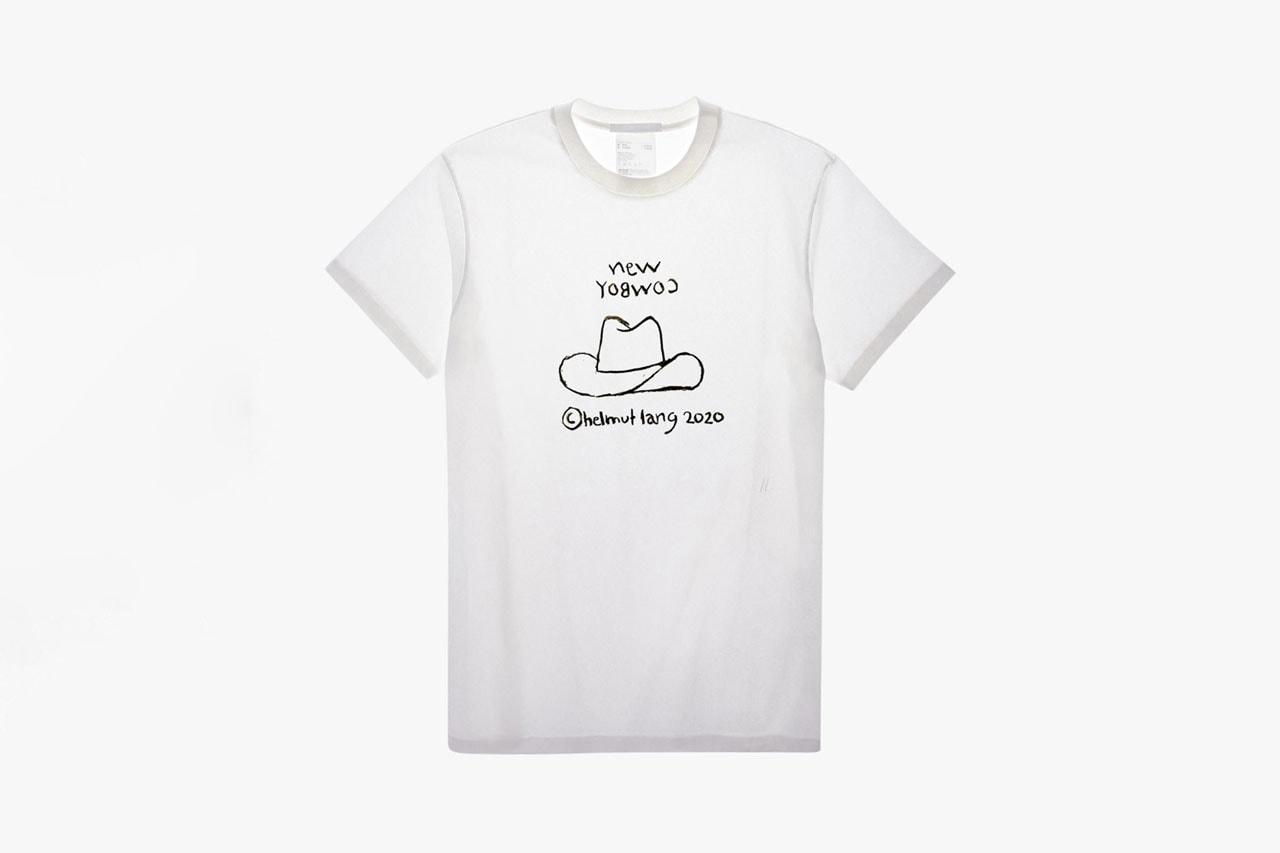 9 of 14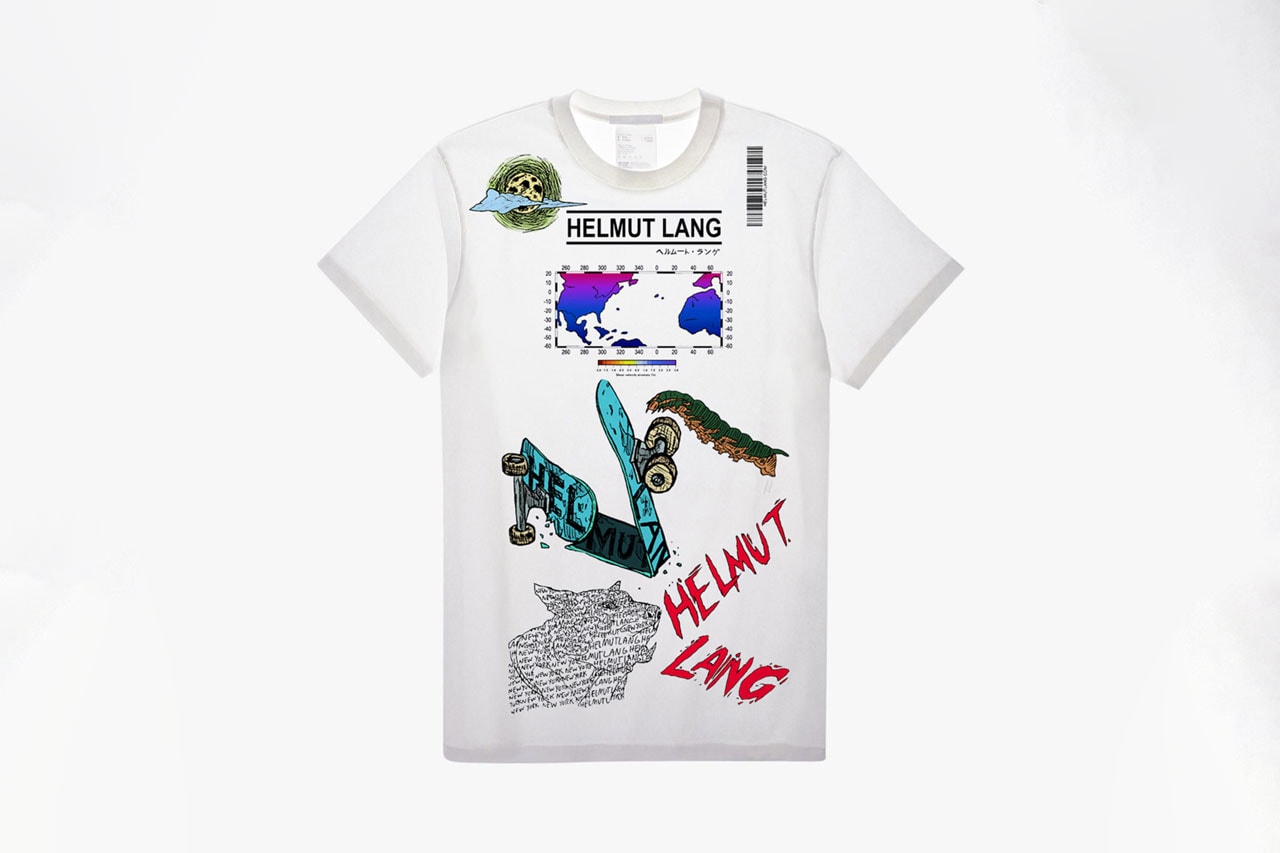 10 of 14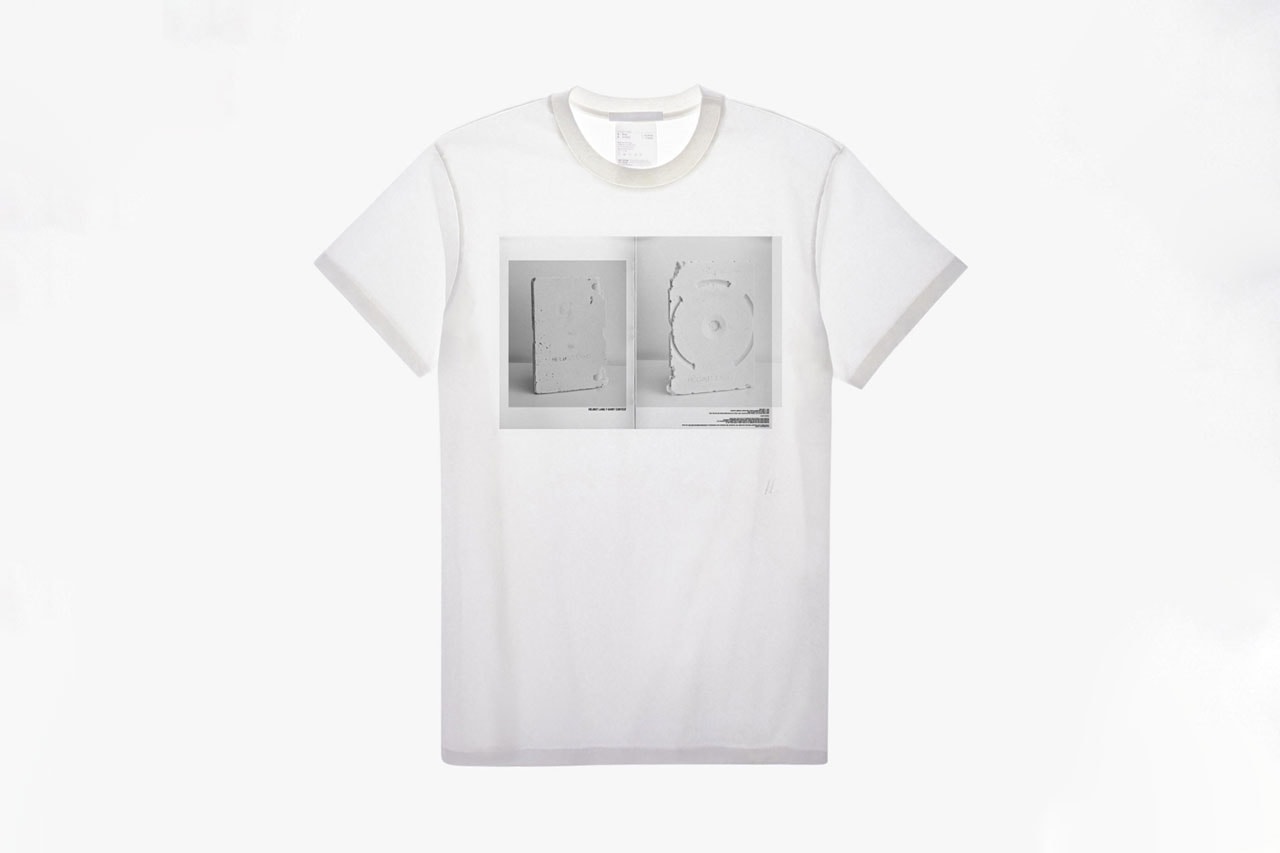 11 of 14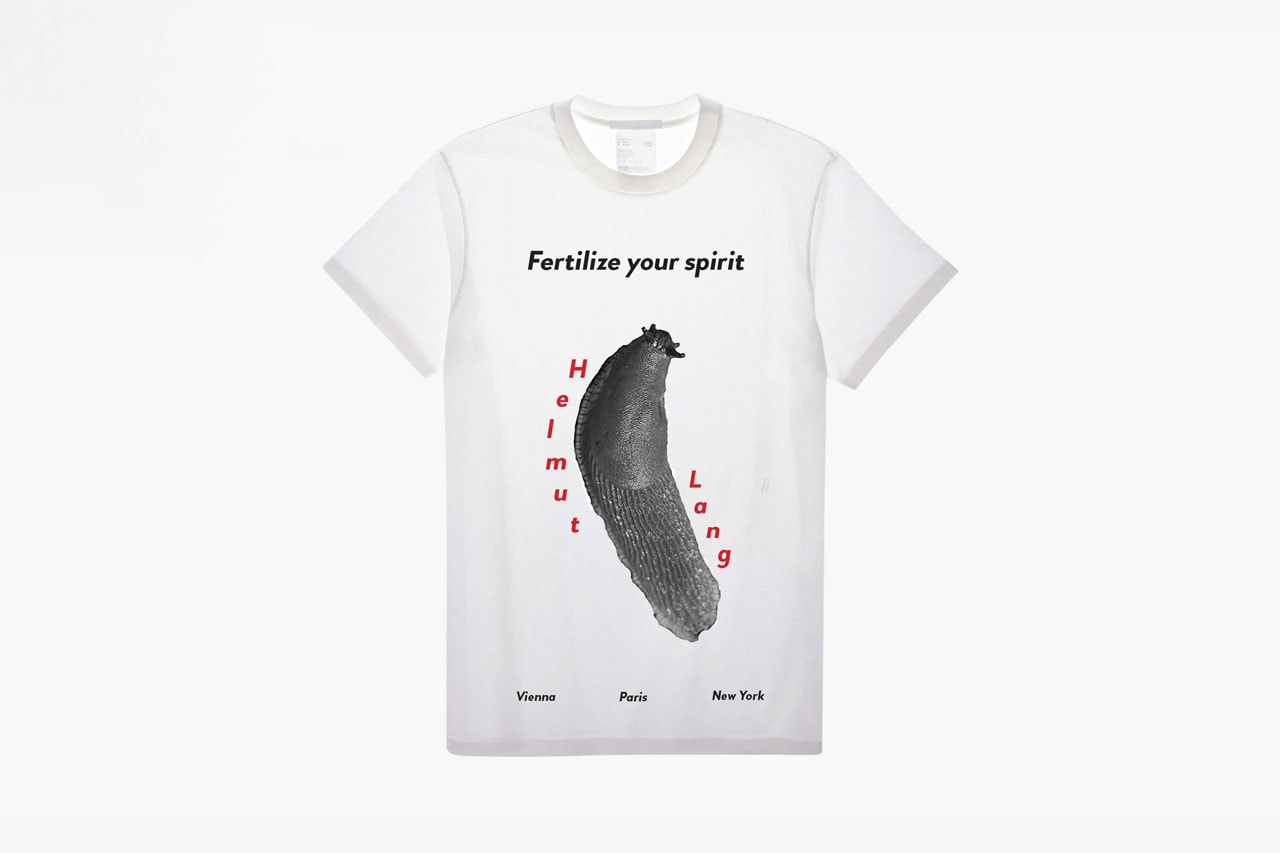 12 of 14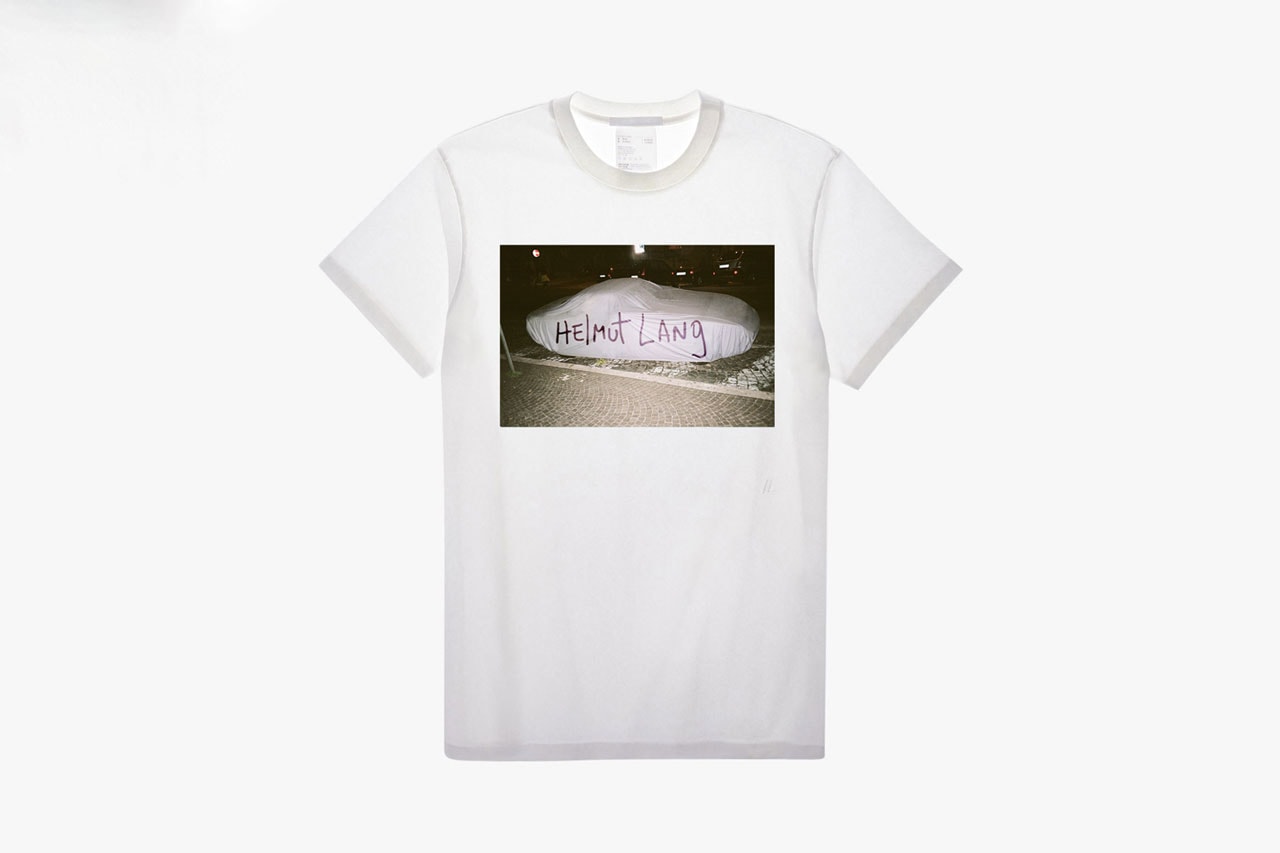 13 of 14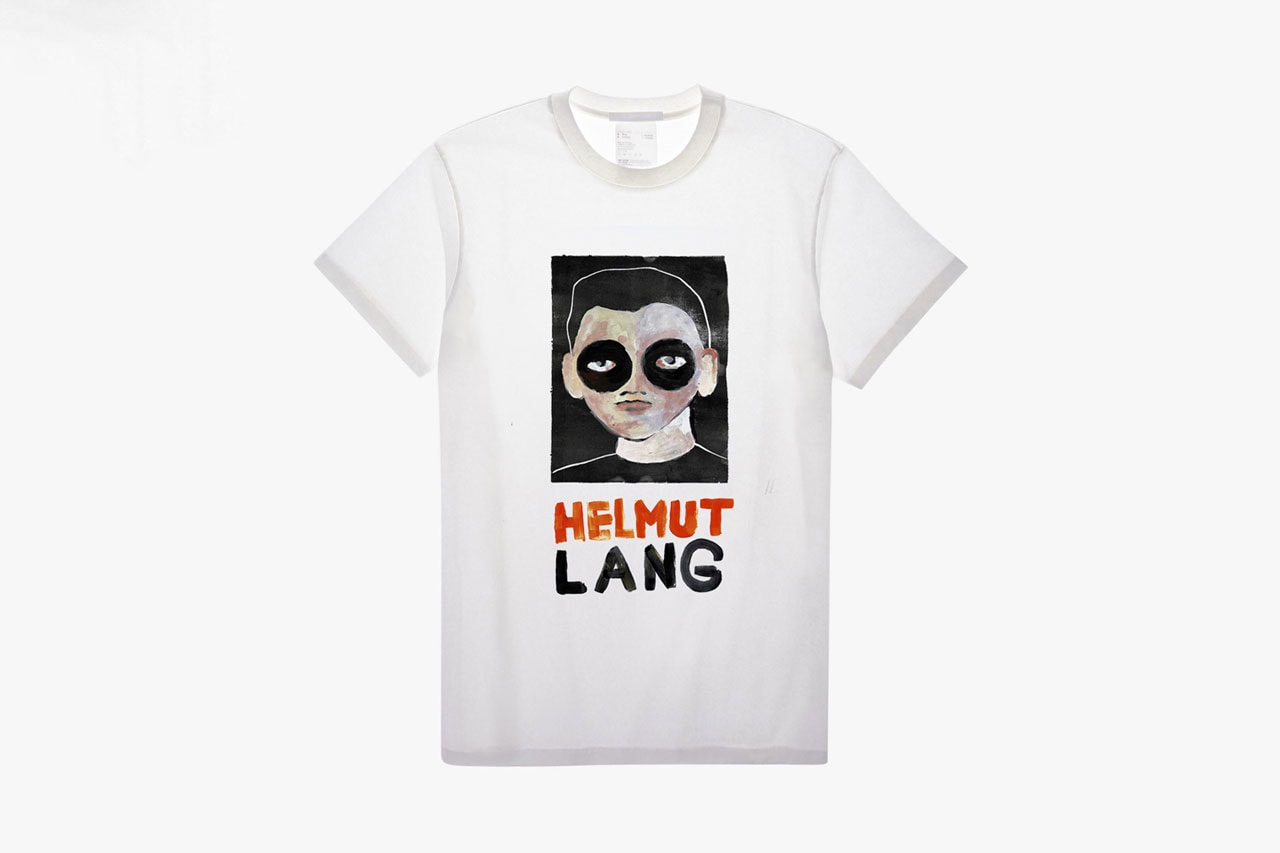 14 of 14